Venus Wong
Catherine Chau
Teresa Mo
Fish Liew
Host Ashina Kwok
Zhang Jingchu
courtesy of on.cc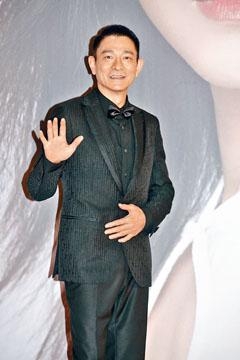 Andy Lau wants to work with new directors Sunny Chan and Oliver Chan, even willing to play "uncle".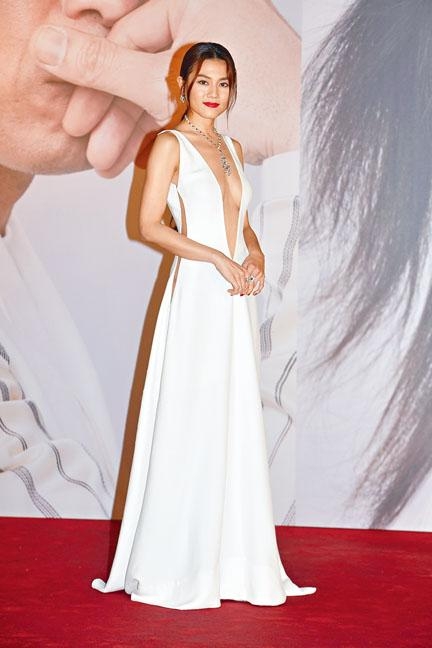 courtesy of singtao.com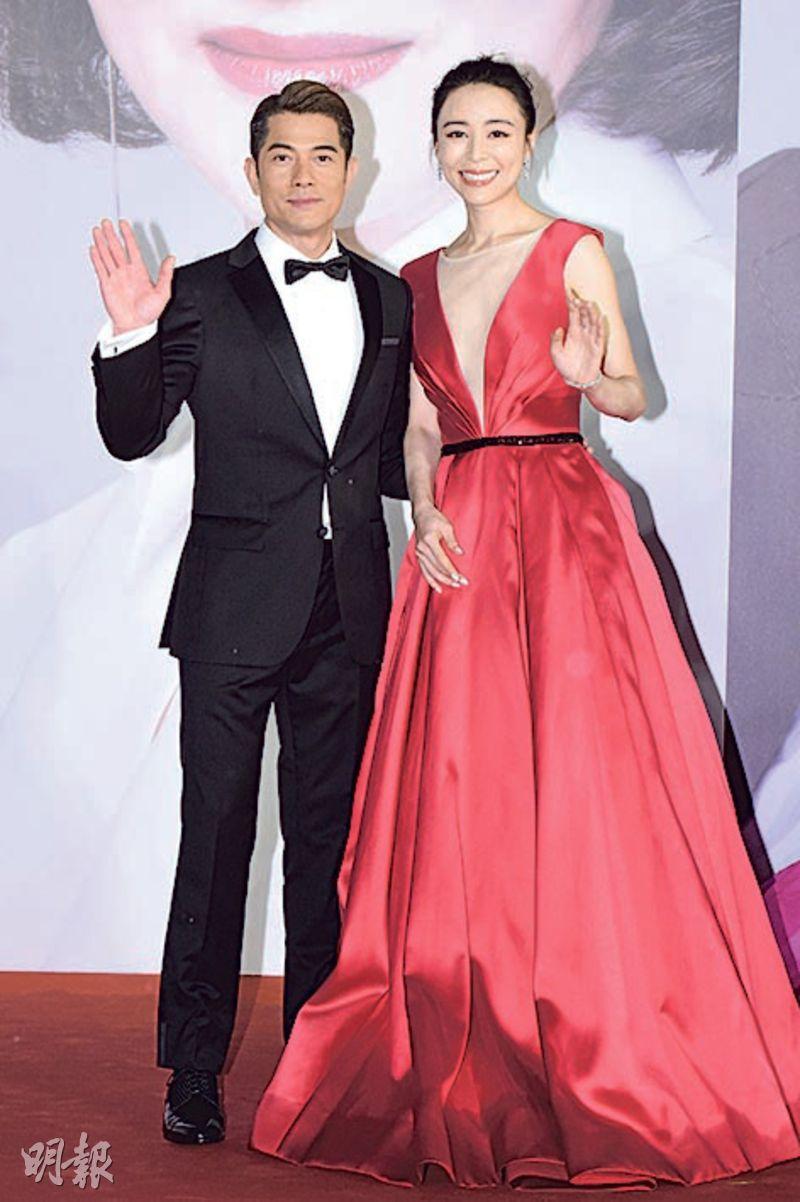 Aaron Kwok, Zhang Jingchu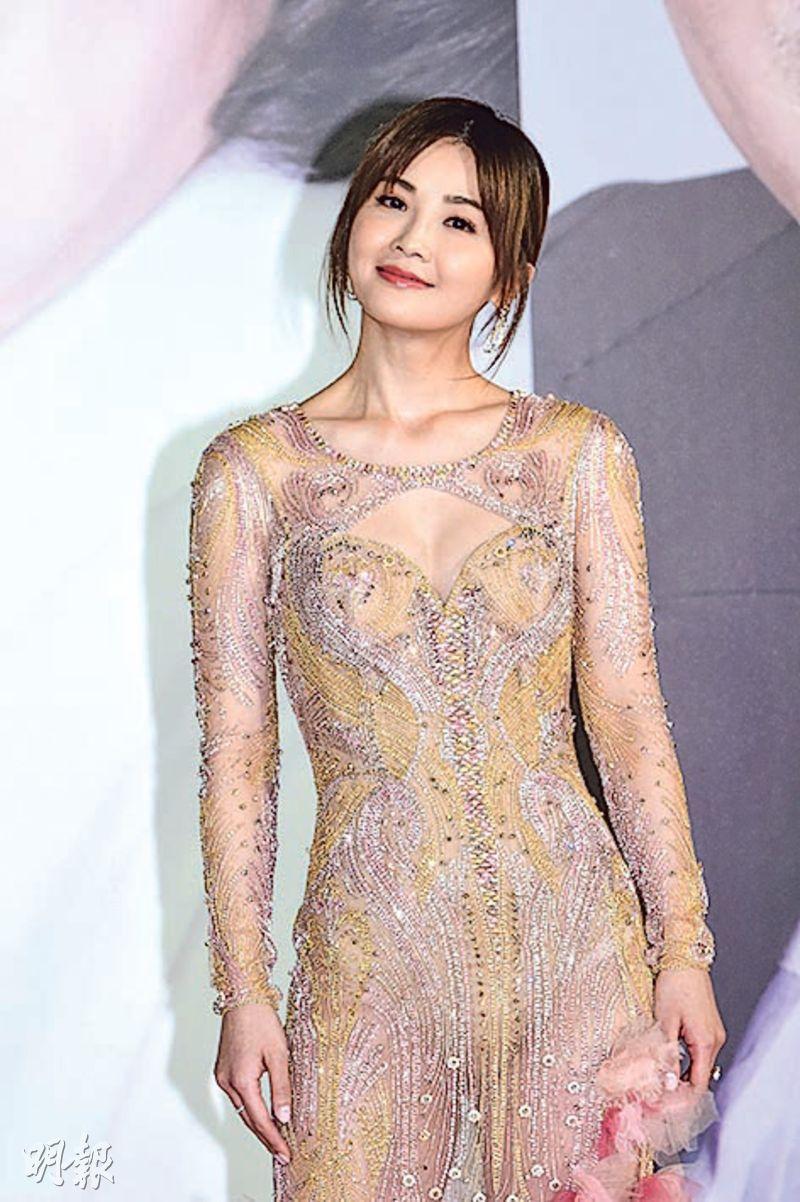 Charlene Choi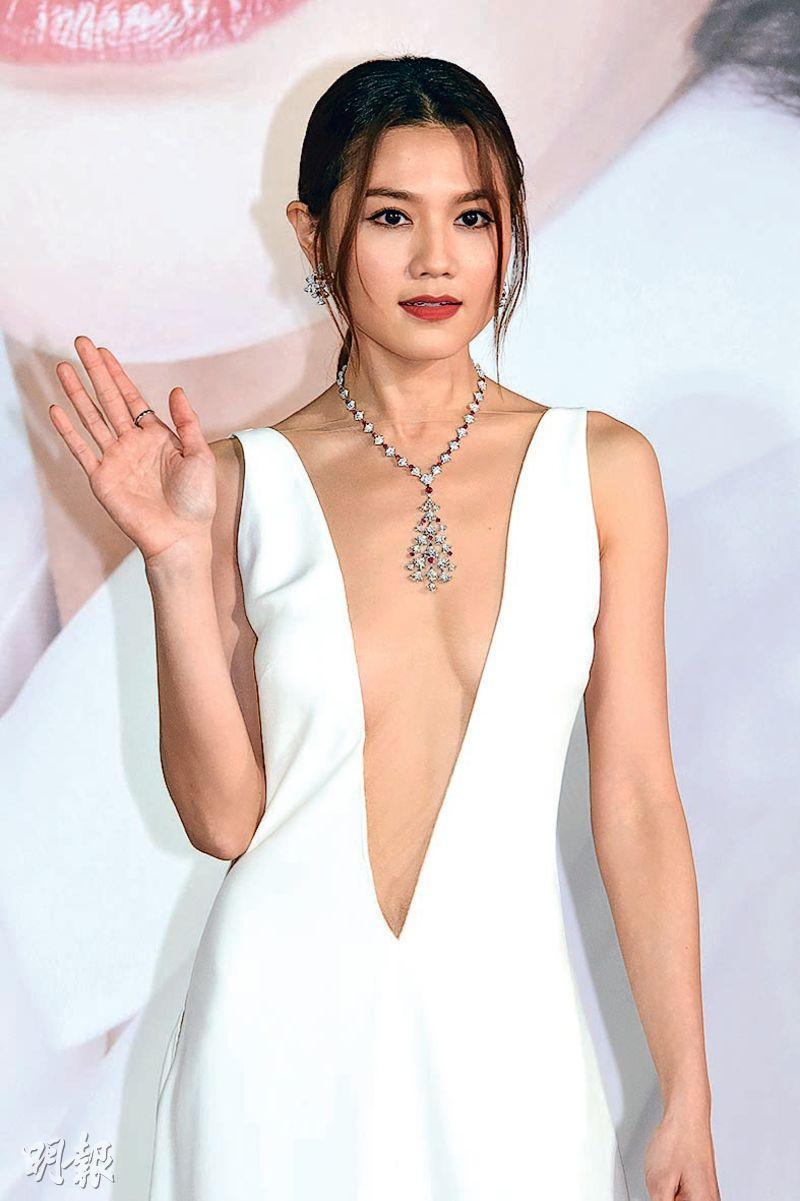 Chrissie Chau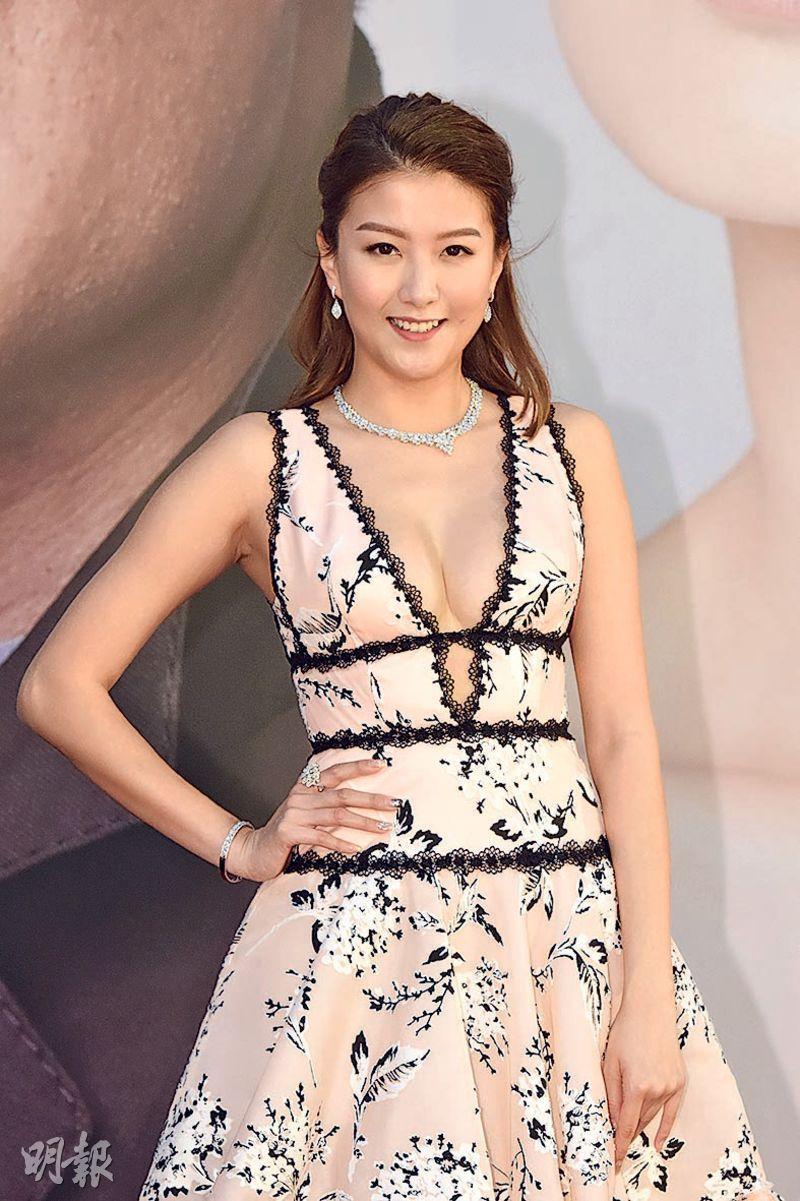 Rose Chan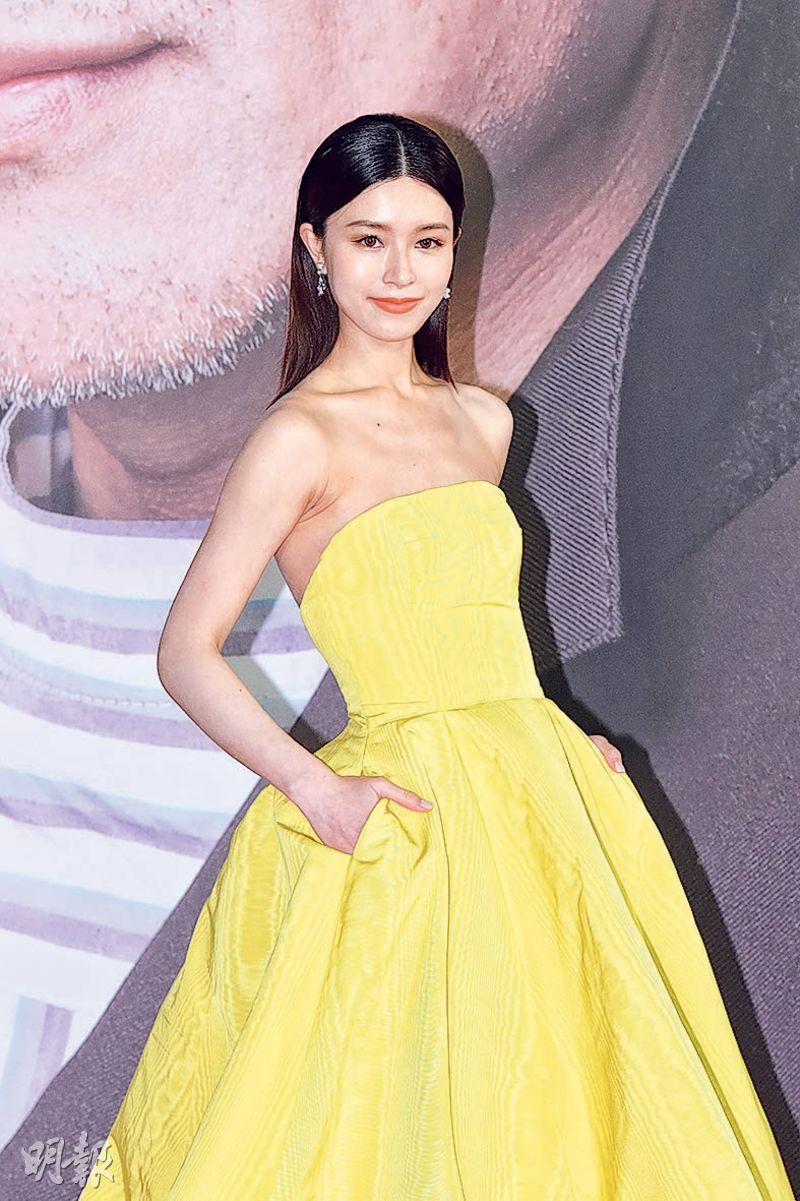 Janice Man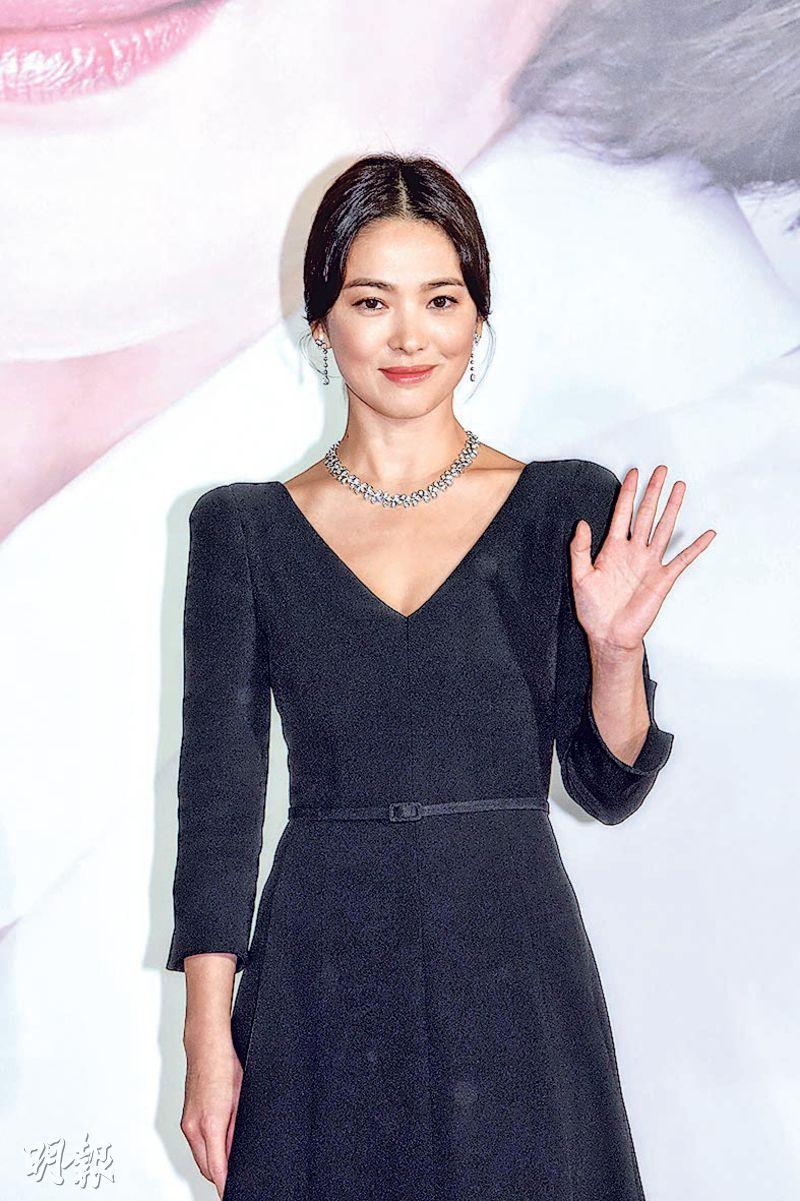 Song Hye-Kyo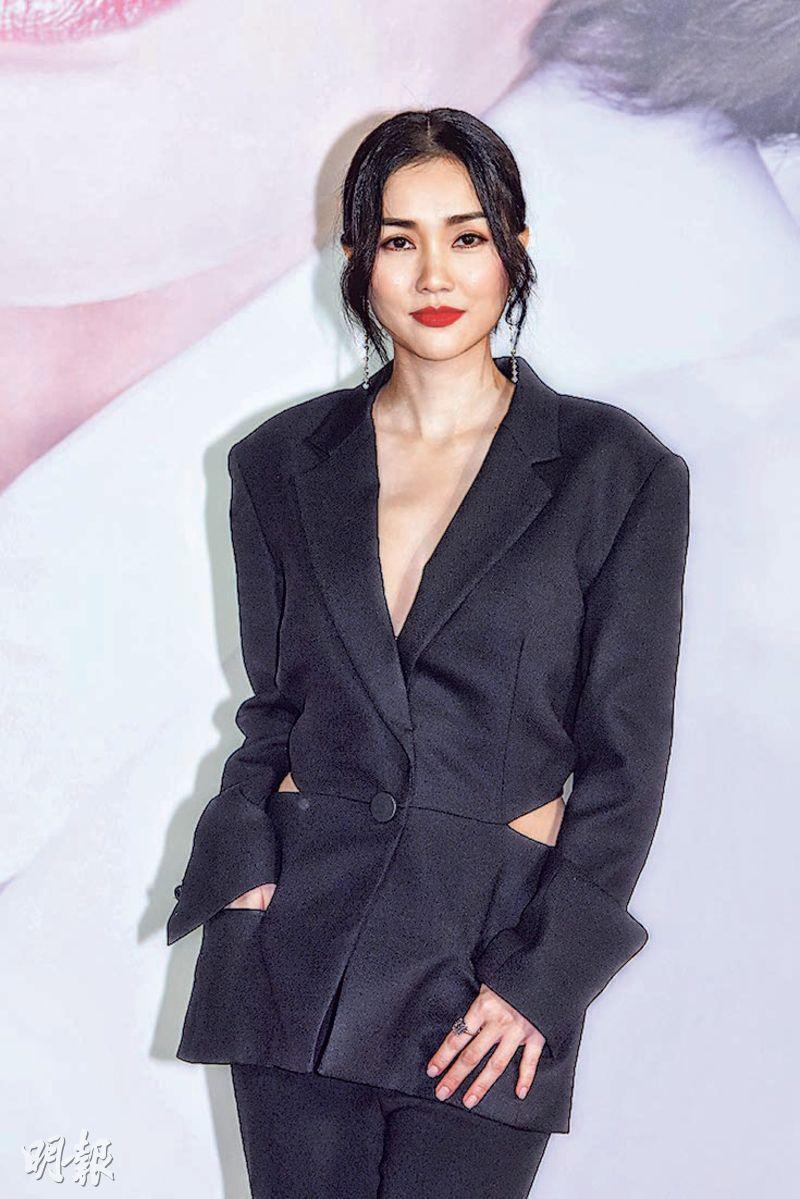 Kay Tse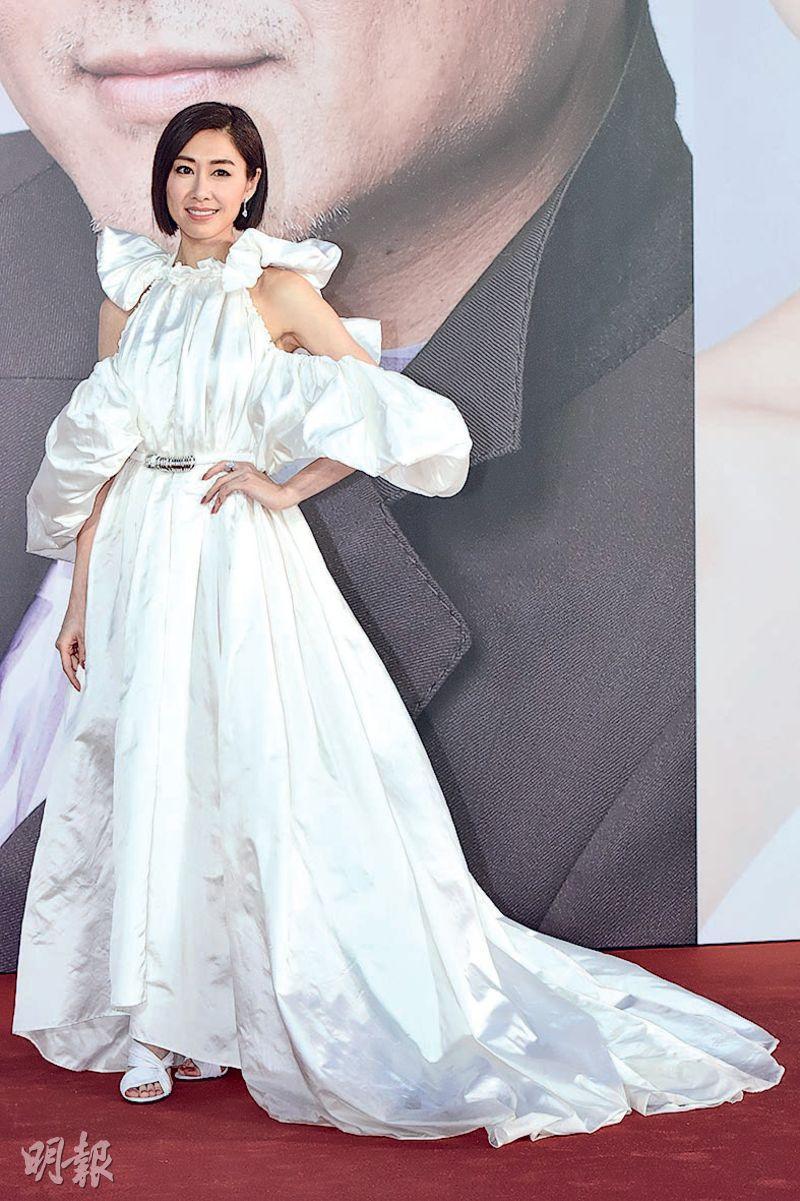 Nancy Wu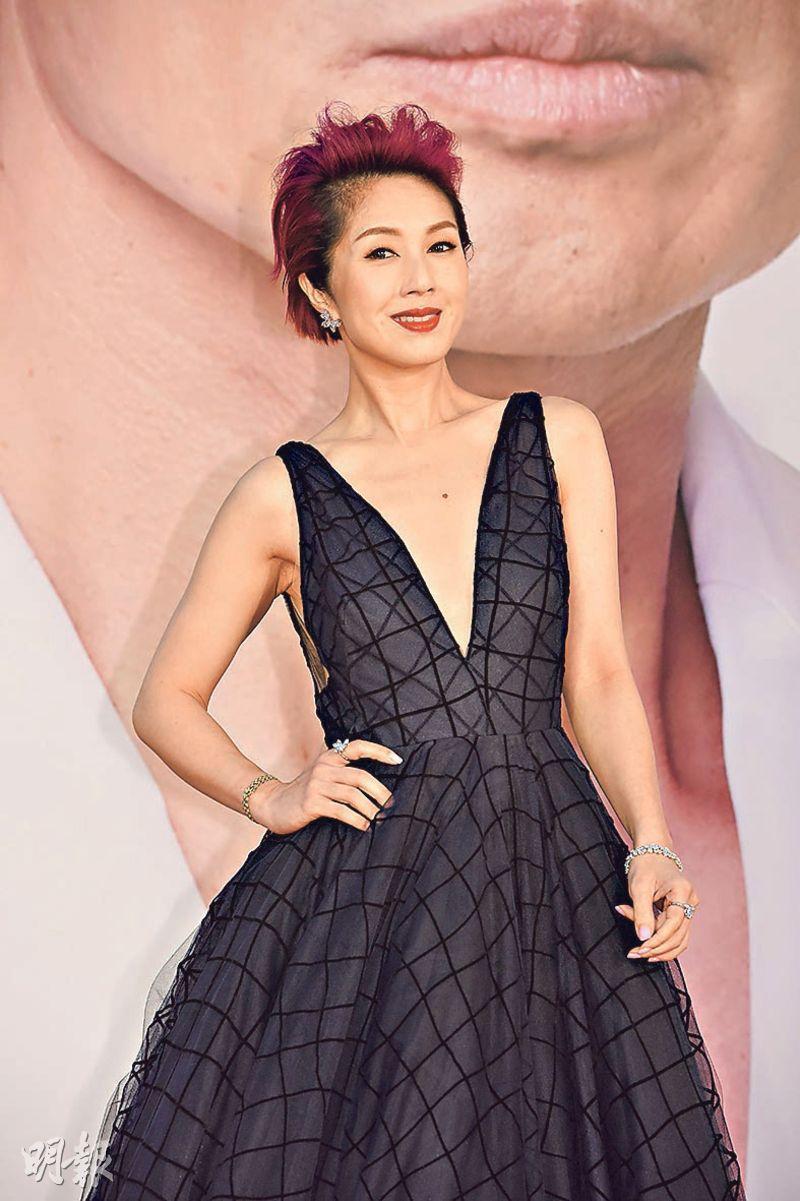 Miriam Yeung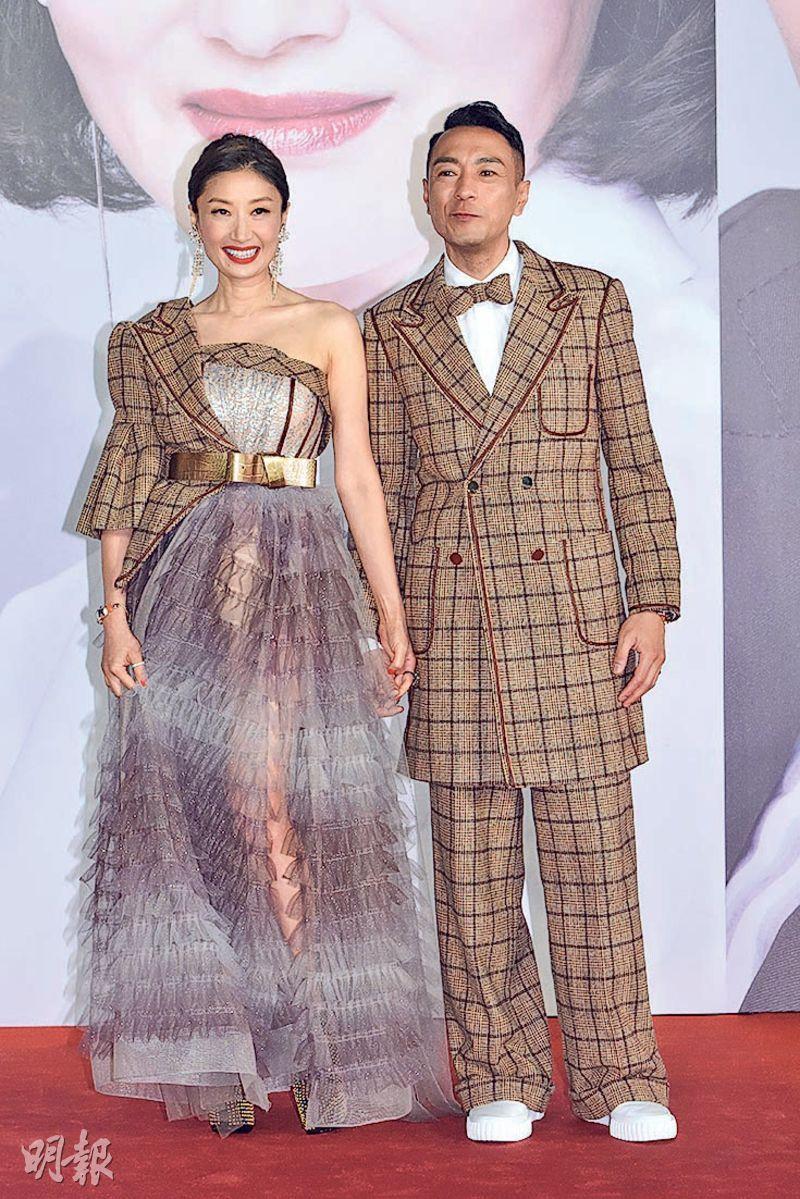 Philip Keung and his wife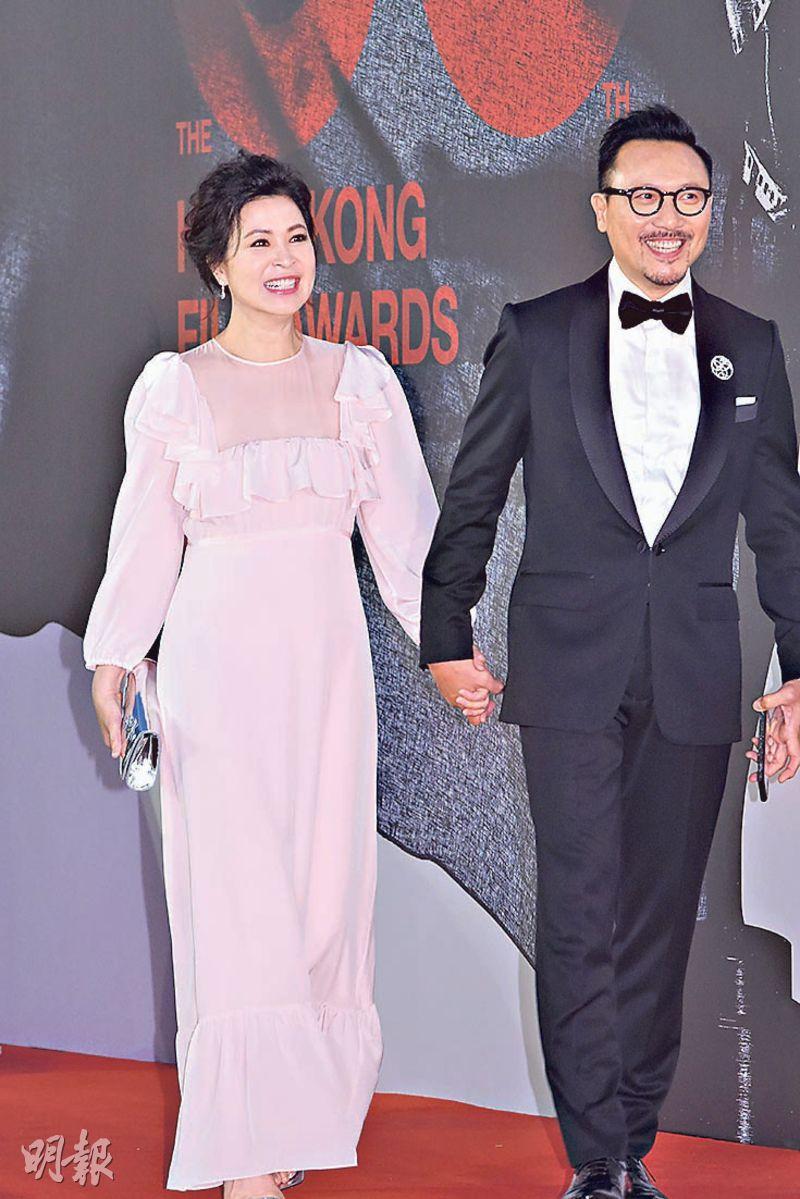 Poon Chan Leung and girlfriend Louisa So
courtesy of mingpao.com
The 38th Hong Kong Film Awards took place last night at the Cultural Center in Tsim Sha Tsui. Every year the red carpet would be star studded, the golden opportunity for female stars to vie for the spotlight. Whether in fashion and jewelry they had to pull out all the stops to catch people's eyes. Best Actress nominee Charlene Choi Cheuk Yin appeared in a rare super low cut look. Veterans Miriam Yeung Chin Wa and Kara Wai Ying Hung appeared with grace and elegance. Korean star Song Hye-Kyo made a mystery appearance and brought surprise to the red carpet.
Due to the less than cooperative weather, the entire red carpet took place in the rain. The event arranged for tents for the media and guests. Chair Derek Yee Tung Sing led the Hong Kong Film Award board of directors in their entrance. Yee Tung Sing said, "This year is more special in that we never had so much new comer participation as performers and hosts. The past four years had 182 new actors, we have to give them a chance to see the world and experience the Hong Kong Film Award atmosphere." He also revealed that this year 1,496 people voted, including overseas voters. The voter turnout was over 60%.
32 film industry newcomers followed on the red carpet. Many new generation actresses Rose Chan Ka Wun, Jennifer Yu Heung Yi, Venus Wong Man Yik, Fish Liew Chi Yu added in the "fray" and heated up the venue. Chrissie Chau Sau Na said, "The dress was too big, but I thought it was pretty so I still wore it. The accessories are worth the down payment on a home, in seven figures." Charlene Choi Cheuk Yin said that her dress made her unable to breathe but she still had shred pork rice with pork chop. She said that the more she walked the dress felt.
Best Supporting Actress nominee Kara Wai Ying was dressed in black with gold jewelry. She looked graceful and elegant but the hem of her dress was all wet. Sister Hung said, "The hem got wet, and I feel very cold, so I want to very quickly change into something with a turtleneck." Sister Hung denied that the color scheme was in her lucky color, she chose it purely for its beauty. As for her millions worth in accessories, they were already sold but later she borrowed them back to coordinate with her elegant side.
Earlier rumored to have marital troubles, Song Hye-Kyo appeared without her diamond ring, and waved and smiled at everyone. She revealed that she has signed with Wong Kar Wai. They have worked together before, for now she has not confirmed any job but she very much looked forward to new jobs. She would like to make a romance the most and hoped to have such a challenge.
Andy Lau Tak Wa would present Best Film with Korean star Song Hye-Kyo. Wa Jai felt that the event felt like a gathering of friends. As for his "favorite", he said, "Everyone is a good friend, I don't know what to do. This year I hope all 5 would win together. This year has many inspirational films and new directors. Aside from big productions it also has small productions, the feeling is both happy and warm. Actually for new directors' MEN ON THE DRAGON and STILL HUMAN I would have been able to play those roles well." Everyone asked if he wanted to play an uncle? Wa Jai stated, "I have always been an uncle, which is very suitable for my age. (You are too handsome.) I have to tell Ng Chun Yu, but Uncles can be handsome too, haha! I can play STILL HUMAN too."
Best Actor favorite Anthony Wong Chau Sun and the STILL HUMAN (LUEN LOK YUN) team walked the Hong Kong Film Award red carpet together. When host Ursule Wong Yu Sze asked how he felt, Chau Sun joked, "The roads are slippery when wet, beware of sliding." He seemed to be afraid of disappointment. Did he have any prop with him? He continued to joke, "Because of how slippery it is, I have to steadier footing! (How confident are you?) I haven't thought about that......it always leaves people speechless."
This year the event worked with the Alliance for Children Development Rights and shot five stories with the theme "Children Have Dreams". Participants Miriam Yeung Chin Wa and Shawn Yue Man Lok appeared with the five featured children. Chin Wa wore a deep cut dress, with a layer of lace for "protection". No wonder she joked, "I can prop it up, but I am afraid it may slip off." Chin Wa would be responsible for presenting Best Film of The Mainland and Taiwan and at the same time praised Yue Man Lok have become more loving and patient after becoming a father, for example he did not nag her about being late today.
Janice Man Wing Shan wore a yellow dress. The October bride to be accepted everyone's congratulation, but she said that the seven figure diamond ring on her hand was not her wedding ring. Her wedding has been in preparation quietly. She originally wanted to share the news with everyone later, as she did not expect the news to be leaked early. She would also arranged for a wedding banquet in Hong Kong for her closest family and friends. As for parenthood plan, she said that both she and her fiance were workaholics so they have not had any plan to have a baby yet.
Venus Wong Yik Shun appeared with millions worth of jewelry, she felt added stress and tension from her provocative look. She already covered herself in tape to prevent wardrobe malfunction and also sent photos to boyfriend Derek Tsang Kwok Cheung for him to look over. He had no suggestion but did not forget to praise her for looking good in anything. Wong Jing and "Jing Girl" Sabrina Qiu appeared together.