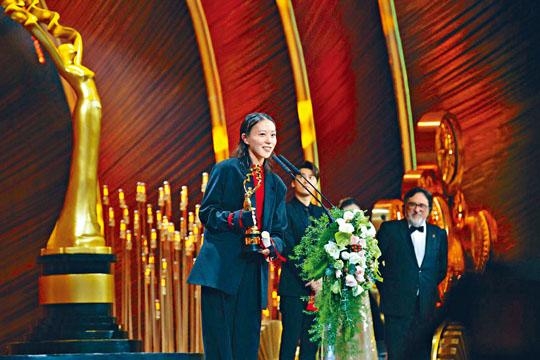 courtesy of singtao.com
Leah Dou
Kara Wai and Carina Lau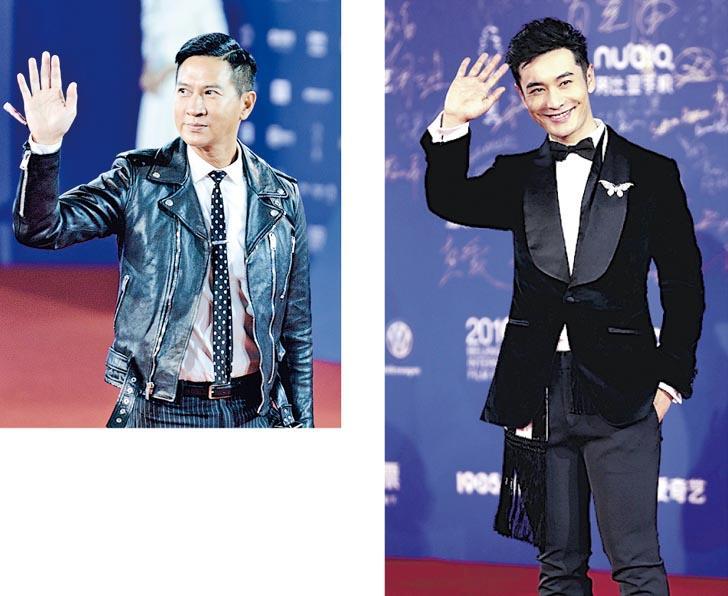 Nick Cheung and Huang Xiaoming attend the closing ceremony
courtesy of mingpao.com
Faye Wong's daughter Leah Dou Ching Tung made her film debut in the Chen Jianbin directed film THE ELEVENTH CHAPTER, which immediately brought her first film award. Two nights ago she appeared at the Beijing International Film Festival closing ceremony to accept her Best Supporting Actress award. Tung Tung said that she was happy to see her grandmother witnessing her award acceptance on television without blinking, as she has never seen her grandmother so happy.
Tung Tung said, "Thank you jury, thank you for your recognition. Thank you director Mr. Chen Jianbin, and everyone who have contributed to this film. I hope to have the chance to keep making movies in the future."
"Thank you again to the Beijing International Film Festival jury, and all the elders. I would also like to thank everyone who have contributed to the film. This experience to me is very valuable. By doing this, some of my preconceived notions have been broken. I feel this is a very valuable lesson, from which have learned a lot. Thank you very much to Mr. Chen Jianbin, and Ms. Zhou Xun for their guidance to me during the shoot, as well as support and encouragement. As for later, I feel I should take one step at a time and focus on what I am doing right now."
As for characters that she would like to try in the future, she said, "I don't have any idea about what kind of character I want to try, if I run into one that I like then I would try it." She again thanked the Beijing International Film Festival. "Because I have never seen my grandmother this happy, my grandmother is watching the television at home without blinking at all. Haha, so I am very grateful for her to be able to experience this feeling." THE ELEVENTH CHAPTER starred Zhou Xun. Tung Tung in the film played mother and daughter with her. Chen Jianbin in the film played Tung Tung's father and Zhou Xun's husband.