courtesy of on.cc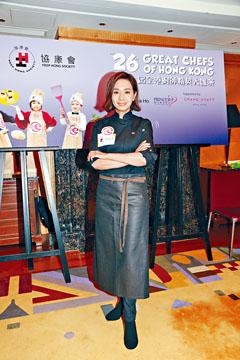 courtesy of singtao.com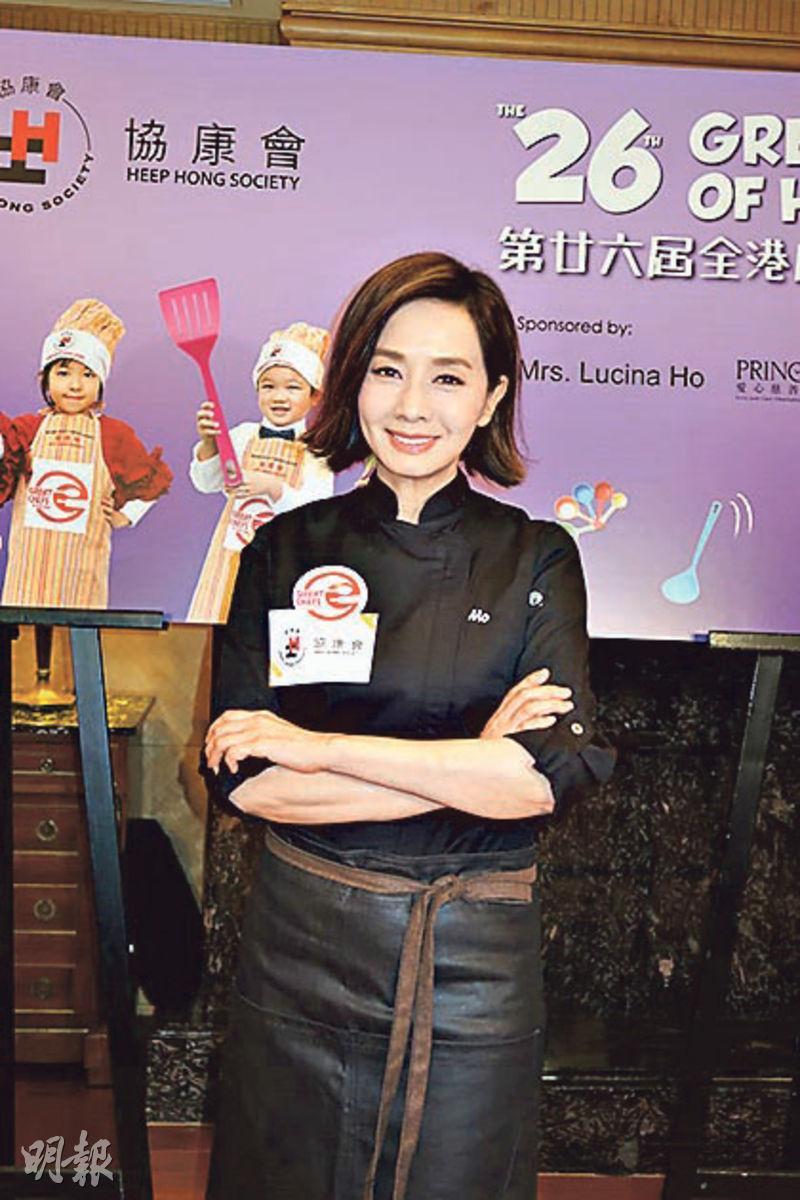 courtesy of mingpao.com
Teresa Mo Shun Kwan yesterday attended a Heep Hong Society's Great Chefs event press conference and brought public attention to special need children. Sister Mo even decorated cakes with children.
Sister Mo two nights ago attended the Hong Kong Film Award and online comments claimed that she was ten years young and looked like Nancy Wu Ting Yan. Sister Mo happily said, "If I looked like Wu Ting Yan then I would be younger more than just ten years. I have to thank the make up artist and the hairstylist, and the clothing, it was a team effort to turn me into another fresh and clean image." Sister Mo presented Best Actress with Nina Paw Hee Ching and Kara Wai Ying Hung. Their great exchanges brought the show to its climax. Sister Mo said, "I changed the script a little. Originally I wanted to make big changes, but Chair Yee Tung Sing reminded us not to make excessive changes. Because they had to coordinate with sign language and translation, big changes would be hard to follow. Thus he asked me not to improvise too outrageously. I could only make some minor changes to the script."
"I have to praise Hong Kong Film Award Chair Yee Tung Sing, the pace of the show was very smooth. He personally trained 32 young new comers to host and perform. At first I was worried that they would have stage fright. Although they were a little nervous they did very well. They didn't disappoint us. Seeing this group of newcomers, I felt Hong Kong film industry has hope."
As for Charlene Choi Cheuk Yin not winning the Hong Kong Film Award Best Actress, Sister Mo said that everyone was a little disappointed. She saw THE LADY IMPROPER (FEI FUN SHOOK NUI). Ah Sa was an actress who put a lot of heart into her performance, but her opponent Chloe Maayan was too strong. She told Ah Sa to keep working hard, not to give up. She would only need one more chance to win. "The most important is to have a next time, she would win it in the end. I am a good example, I have lost with all my past nominations. Years later I finally won the Hong Kong Film Award Best Actress. When I sat next to Ah Sa I said the same thing to her."