Fish Liew and Jennifer Yu
courtesy of on.cc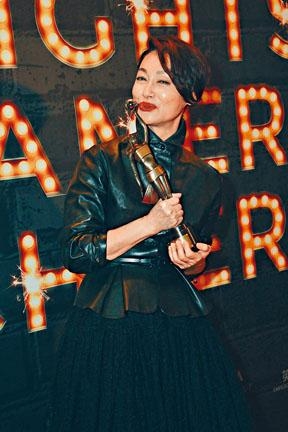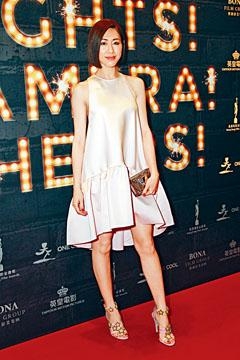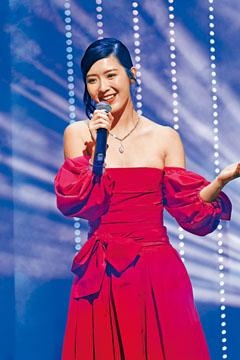 courtesy of singtao.com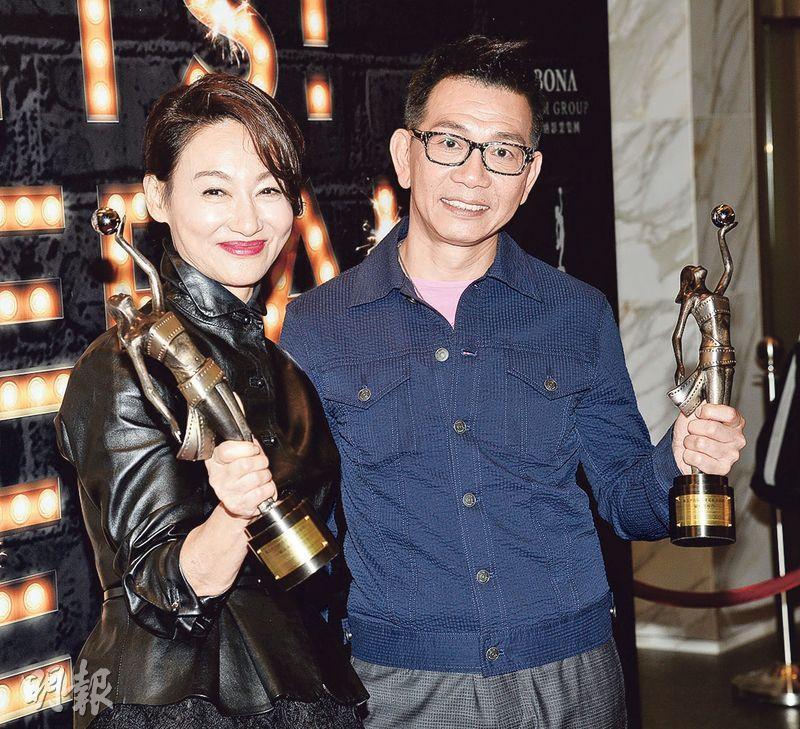 Fresh out of the oven Best Supporting Actress Kara Wai and Best Supporting Actor Ben Yuen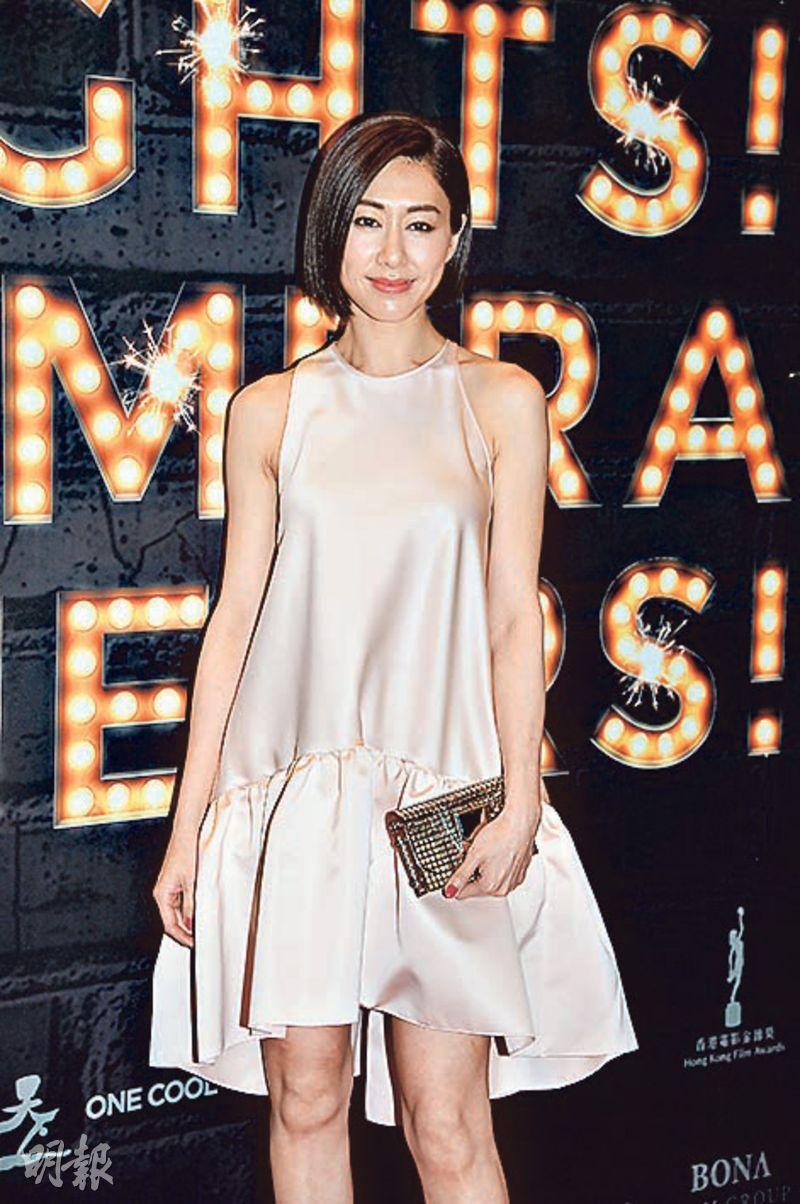 Nancy Wu says the nomination already exceeded her expectation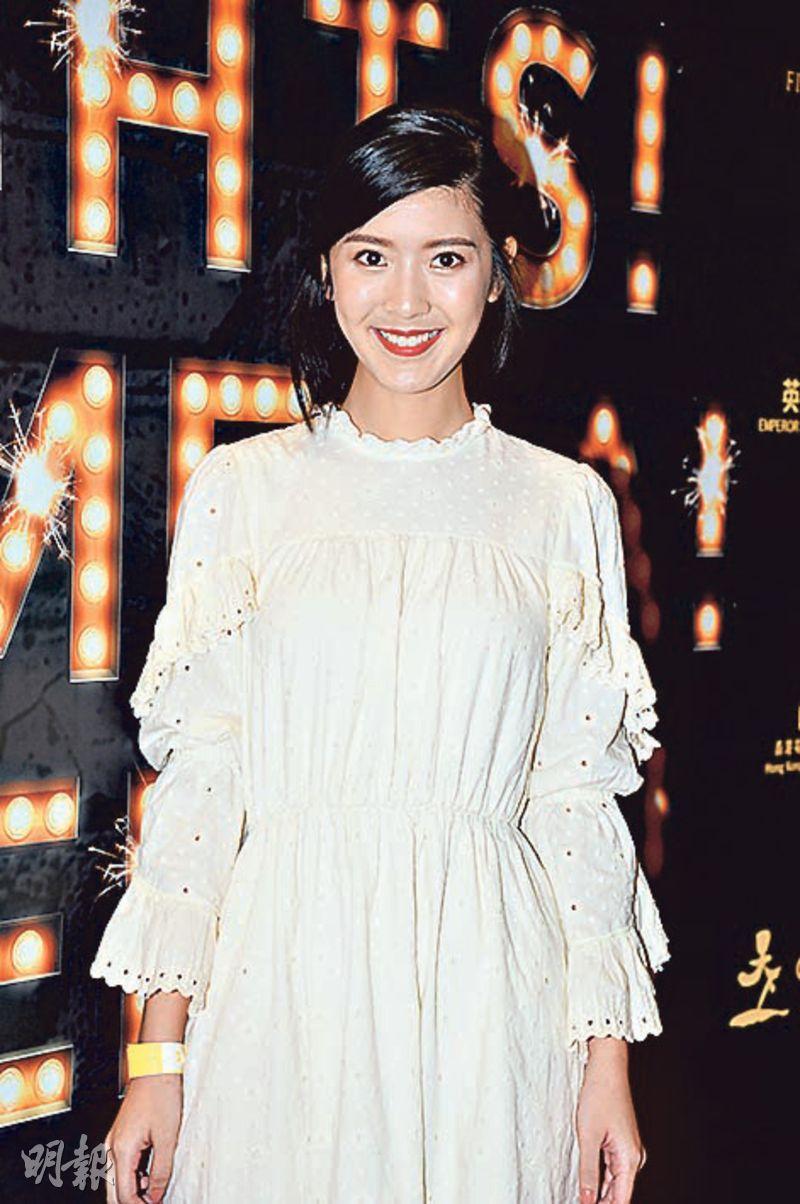 Jennifer Yu will take all the wardrobe malfunction precaution next time.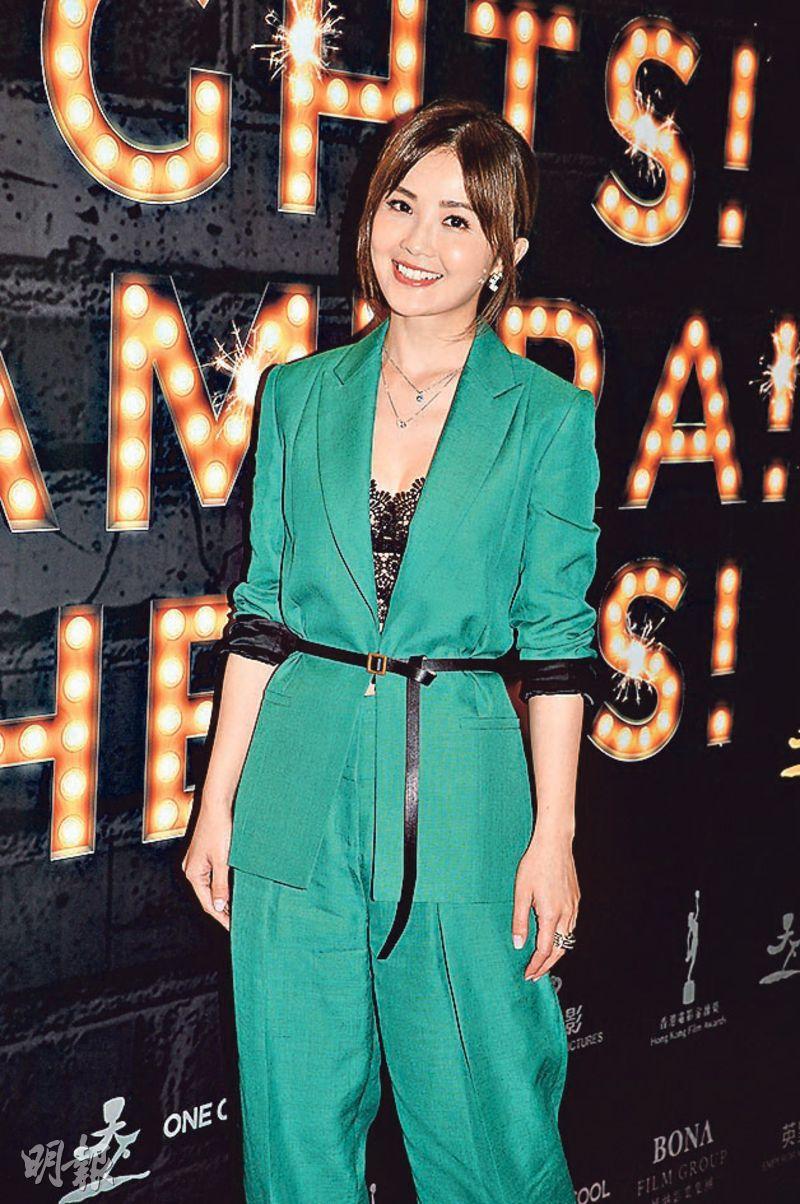 Charlene Choi feels the result is reasonable and grateful for all her friends for cheering her on
courtesy of mingpao.com
The Hong Kong Film Awards two nights ago successfully presented each award. The event held a celebration with three major film companies, fresh out of the oven Best Supporting Actor and Actress Ben Yuen Fu Wa and Kara Wai Ying Hung, Best Director Felix Chong Man Keung, nominees Charlene Choi Cheuk Yin, Catherine Chau Ka Yi, Nancy Wu Ting Yan, Jennifer Yu Heung Yi and others attended. Emperor Motion Pictures won 10 awards, among them the Chong Man Keung directed, Chow Yun Fat, Aaron Kwok Fu Sing starred PROJECT GUTENBERG (MO SEUNG) won 7 awards with Best Film, Best Director, Best Screenplay, Best Cinematography, Best Film Editing, Best Art Direction, Best Costume and Make Up Design to become this year's big winner; the Dante Lam Chiu Yin directed OPERATION RED SEA received Hong Kong Film Awards voters' recognition with his serious and strict production as it won Best Action Choreography, Best Sound Design and Best Visual Effects.
Best Supporting Actress favorite and winner Wai Ying Hung joked that she was worried that the voters would be tired of seeing her again. Sister Hung said, "When I got up I felt that I wouldn't feel right about winning again, proving that voters are fair and just. I almost got all the award winners right, except that I didn't guess I would win." Winning countless awards, Sister Hung said that her next goals would be for television and stage actress awards. She said, "If I can win them then it truly would be the grand slam of life. They will depend on luck, and a play can only be once and only once." Would she give more "benefits" to celebrate her award? Sister Hung joked that everyone has seen her in a bikini, she had no "new benefits" to give. If anyone wanted to see more they could look at her previous photo collection. Speaking of Sister Hung being very supportive of film industry new blood, she said, "Most of the award winning films in recent years are made by new directors. Having the ability to support them is quite a honor, I hope even more friends would support them. Only then would the industry be in full bloom."
Choi Cheuk Yin did not win Best Actress but was not disappointed. Instead she breathed a sigh of relief. "Earlier I have already watched all the Best Actress nominees' films. Chloe Maayan's character is very hard to grasp. I like Zhang Jingchu's performance in PROJECT GUTENBERG, to break out with Sing Sing and Fat Gor isn't easy." Ah Sa said that because she did not have any reception inside the venue, after she left she immediately received several hundred messages, including ones from Joey Yung Cho Yi, Kenny Kwan Chi Bun and Ah Gil. She said, "They watched television and cheered me on. One was eating a banana and the other was eating an orange, which was very funny. I am very grateful to have so many friends who love me. I have had good luck, I believe that Heaven would give me even more opportunities from now on."
Wu Ting Yan participated in the Hong Kong Film Award for the first time. Although she did not win Best New Actor she was not disappointed. instead she felt that the nomination already exceeded her expectation. "I am very happy to have a chance at the first nomination, to be able to participate in a Hong Kong film industry event. I have watched the award show since childhood, I never imagined that I would be a part of it. It's already very memorable." Ting Yan said that she would remember the red carpet experience for the rest of her life. Because of the rain halfway through her dress was already half wet. She even felt like she was kicking up water. "The most regrettable was Brother Chun Yu didn't come, but I stood in front of his billboard for a photo. At first I just wanted to get on this boat for the view. My first series was with Brother Chun Yu, my movie was with him again. I really am very grateful. He opened this door for me, he is my benefactor." Ting Yan said that she was not in a hurry to enter the film industry, as she would take one step at a time. She would introduce herself to different producers and film companies. Have her sisters comforted her yet? Ting Yan said, "No, they were very happy for me when they learned about the nomination. They only said to me I just have to be pretty."
With three nominations, Yu Heung Yi went home empty handed. During her performance she almost had a wardrobe malfunction. She said, "I kept saying to myself not to have a mishap on the stage, not to dance the wrong step, not to sing off key. In the end nothing happened except the wardrobe malfunction." Yu Heung Yi said that she did not know something happened when she was on the stage. After she left the stage someone told her about the mishap. She said, "Actually the dress was very tight, but I haven't tried wearing a headset with this dress. Maybe I was too tense and breathed too hard. Luckily I have tape, otherwise it would be really embarrassing. This time would be an experience for me, next time I would make even better preparations."