courtesy of on.cc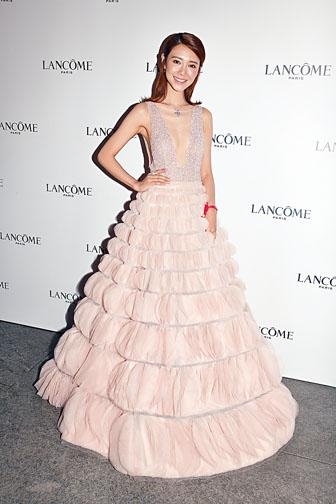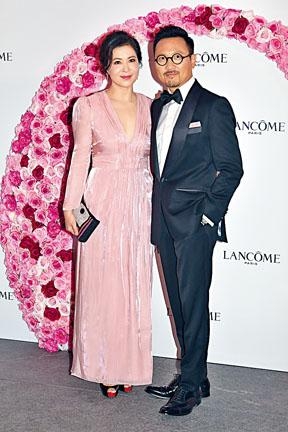 courtesy of singtao.com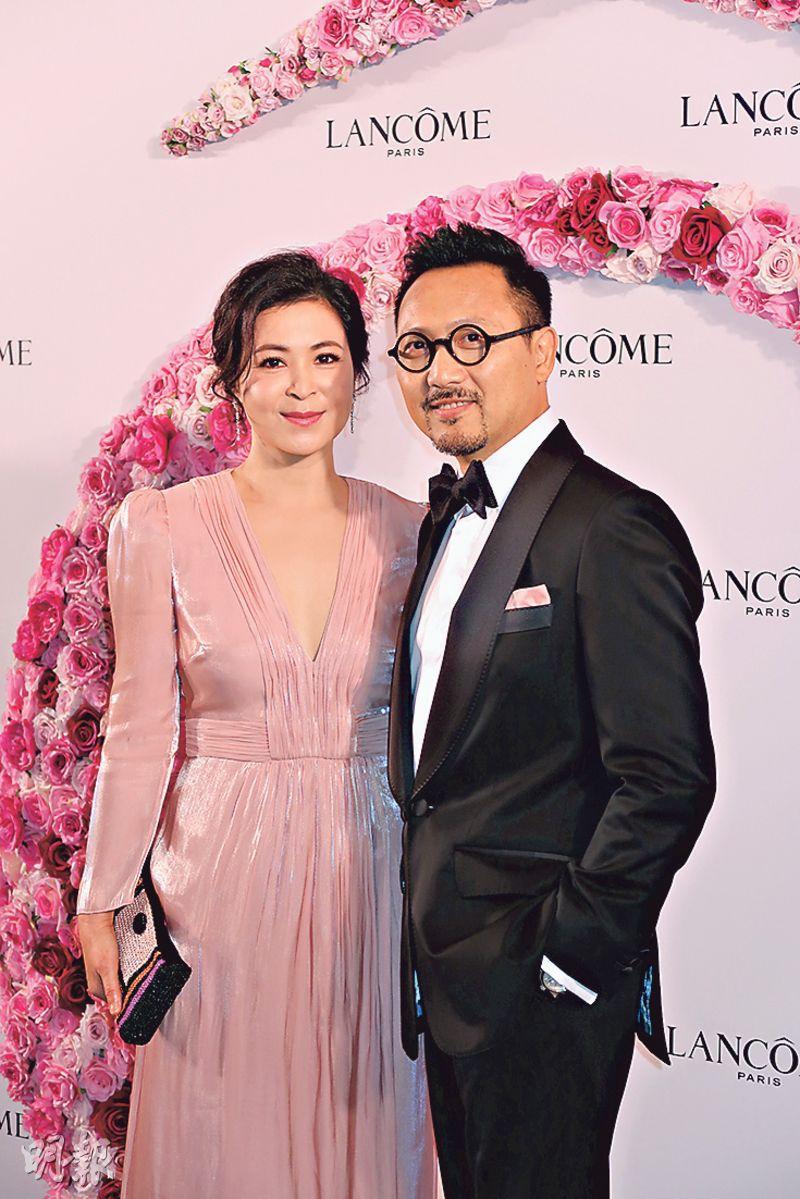 Louisa So and Poon Chan Leung has been preparing for their wedding for a long time, but they have been all talk.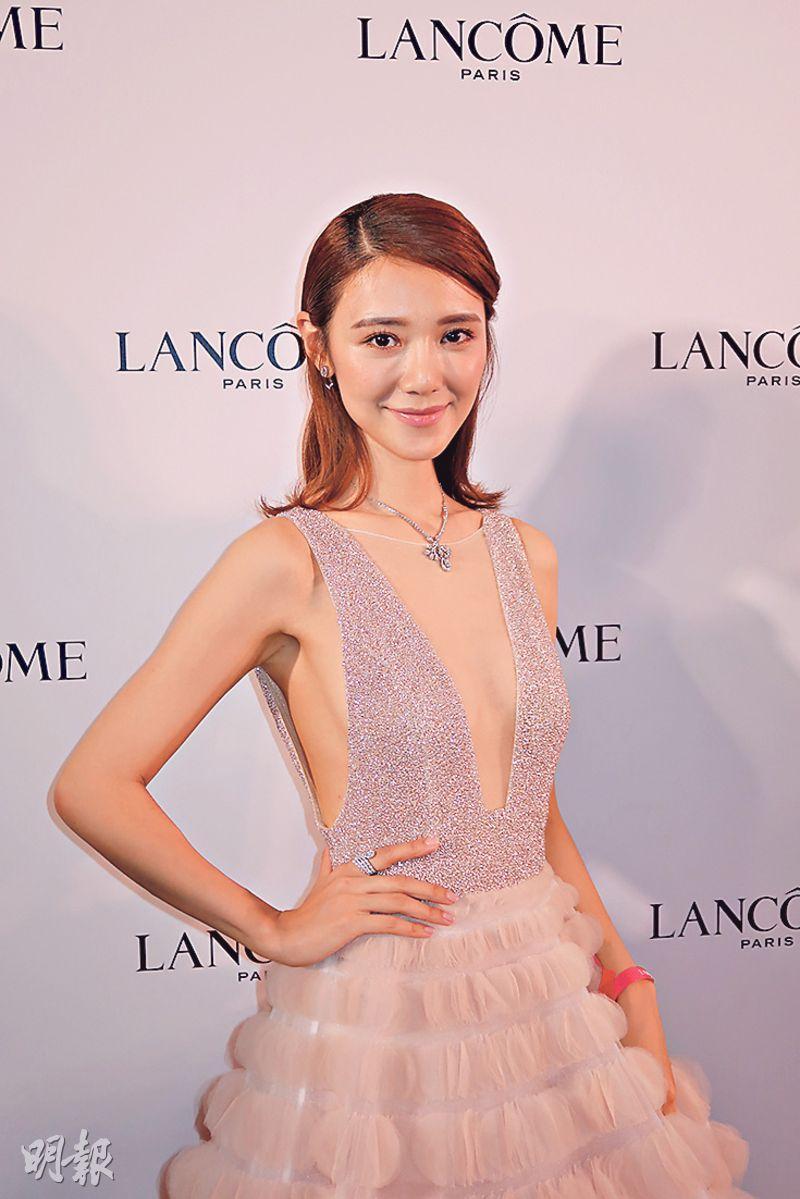 Elva Ni will register her marriage at the end of the year but will continue to work after.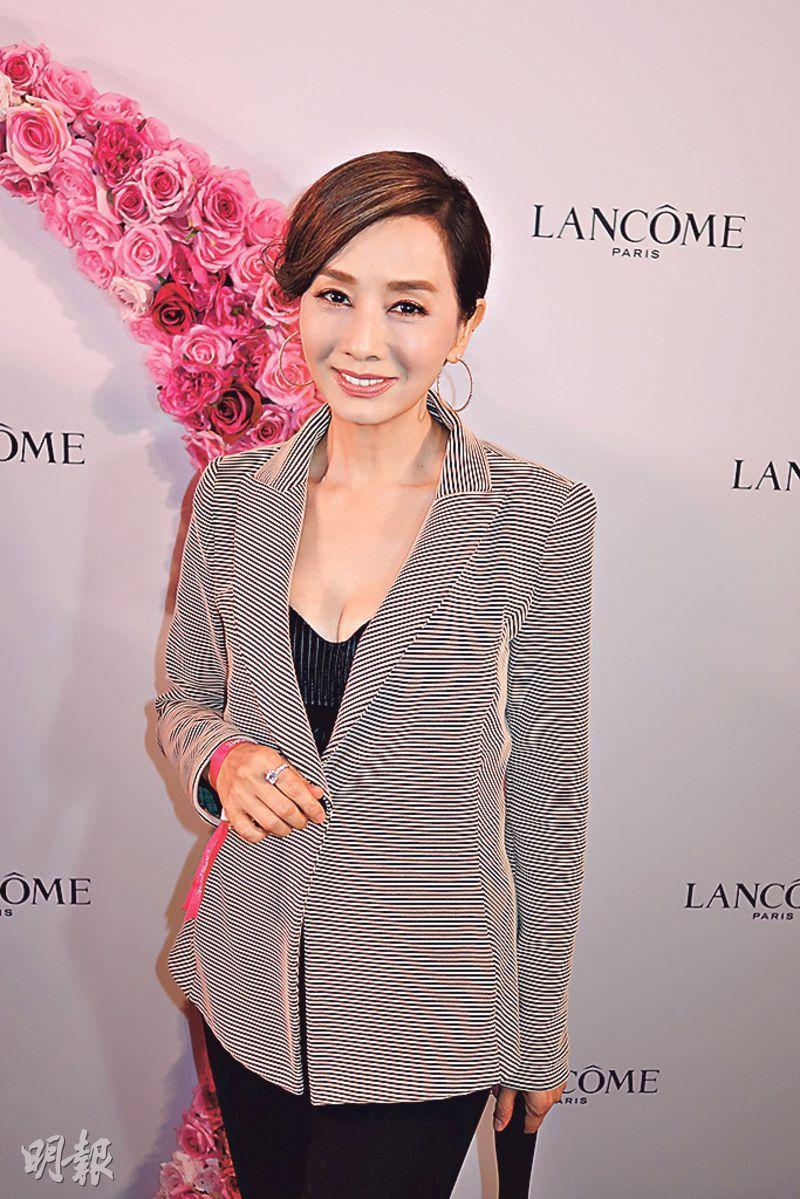 Teresa Mo has good skin like her mother and passed on the genes to her daughter as well
courtesy of mingpao.com
Louisa So Yuk Wa and boyfriend Poon Chan Leung, Teresa Mo Shun Kwan and others two nights ago attended a skin care product event.
Although he did not win the Hong Kong Film Award Best Supporting Actor, Poon Chan Leung said that he had Ah So's "kisses" to make up for it. He was not unhappy. "As early as 21 years ago THE MAD PHOENIX (NAM HOI SUP SAM LONG) got me a Supporting Actor nomination, but I regretted not attending. This time was like having fun at a theme park for a night." Ah So said, "I am probably the happiest, earlier we went on a double date dinner with Yuen Fu Wa. We stated that whoever won would pay for dinner, so we got a meal out of it." When would they get married? Ah So said that Yuen Fu Wa suggested for them to have a double wedding, but Poon Chan Leung felt that separating them into two fun days would be even better. Actually they already had plans long ago. Ah So added, "We are just too lazy!" With the good word of mouth for MEN ON THE DRAGON (YIK LAU DAI SHOOK), the director was planning to make another story with the original team. Poon Chan Leung also looked forward to acting opposite Yuen Fu Wa.
Mo Shun Kwan said that she was sexier on the Hong Kong Film Award night, but she did so out of respect for the event. Although she was already 59, she was said to look like Nancy Wu Ting Yan at the Hong Kong Film Awards. Mo Shun Kwan said, "Shouldn't you say Wu Ting Yan look like me? I am older than her! I don't feel it, maybe they said I look like her Mama. I am happy though, since I am more than 10 years older than her!"