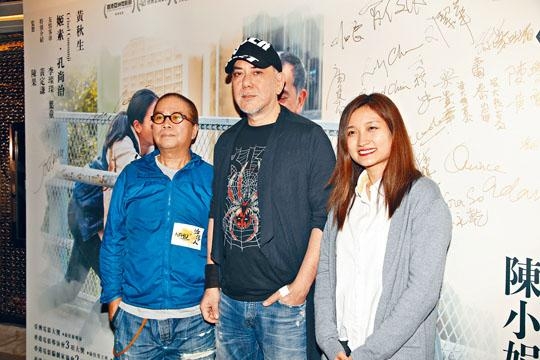 courtesy of singtao.com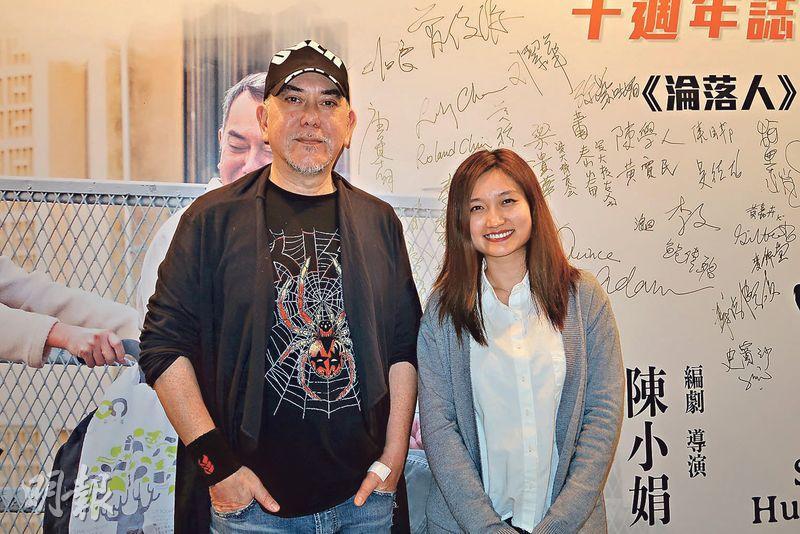 courtesy of singtao.com
The Anthony Wong Chau Sun starred film STILL HUMAN (LUN LOK YUN) officially opened on the 11th. Aside from nonstop promotional events he also made online calls for public support in hopes of motivating the box office performance. Two nights ago he, director Oliver Chan Siu Kuen and producer Fruit Chan Gor met with Baptist University students and shared their production experience. Chau Sun and Siu Kuen both received school memorabilia. Siu Kuen was a 2015 Baptist University graduate so this form had an extra sense of familiarity for her.
The Baptist U speaker praised them. "Siu Kuen was able to make a screenplay that touches Hong Kong people, with Chau Sun's god class acting they made a perfect demonstration. We look forward to this film being able to compete for the Best Foreign Film Oscar next year." Siu Kuen shared that when she was studying at the Baptist University she was working part time as an assistant at the Screenwriters Guild and thus met many screenwriter veterans, which was very helpful to her. At the same time she also was active in different competitions to gain experience.
Chau Sun jokingly taught students about preparation for getting into a show business career, with skin care, exercise and no gossip. The lack of boyfriend would be the most suitable and make getting into the business easier.
As of two days ago STILL HUMAN accumulated over HK$ 1 million at the box office. Chau Sun hoped to win word of mouth as well as box office and urged the public to support the film. He half jokingly said, "I am waiting for the bonus, I only get to eat when I get it. Any Hong Kong Film Award win will more or less help the film's box office." Siu Kuen added that even with no award she would force anything.