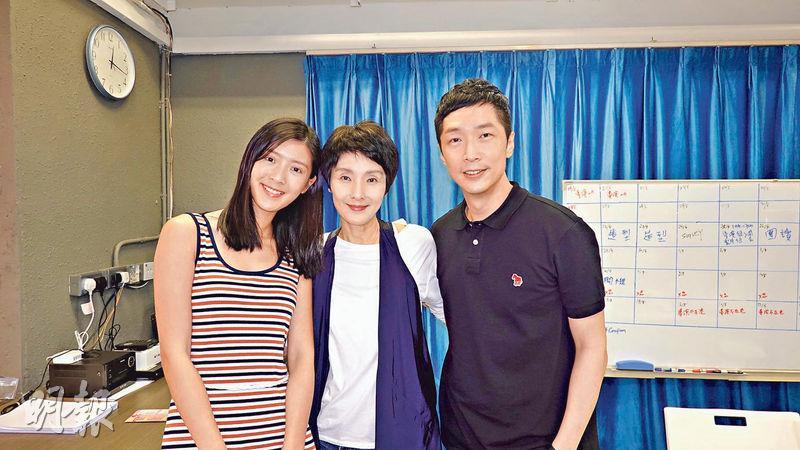 courtesy of mingpao.com
The Steven Ma Chun Wai written, directed and starred film TILL WE MEET AGAIN (SUN CHIN YEUK SEI HAU) has already completed its pre production work. Earlier each actors participated in their first table read. From the stage to the screen, the only constant would be lead actress Josephine Koo Mei Wa as she would continue her mother and son relationship with Ma Jai. "Sister Mei Wa definitely is the only choice. She has already signed my company as her manage. In the future we would have even more opportunities to work together. I am also very grateful to my team, for making everything go so smoothly."
Aside from the several stage actors, this film would also add some new actors like Jennifer Yu Heung Yi and Himmy Wong Ting Him. For his first movie Ma Jai not only would have to keep his attention on multiple on and off screen roles but also commander the entire set, which to Ma Jai would absolutely be a huge challenge. "If I say I have no pressure it would be a lie, but my pressure is positive. I won't have negativity, no matter what I would continue my journey on the stage. I already have many scripts in discussion, I hope everyone would support me, support domestic creativity even more, and support Hong Kong film to break out into the world." Koo Mei Wa said, "Stage and film are different media, with the stage experience last time, this time the film would feel like a review. For me, making the movie would be much more relaxed. This film would add some characters, most would be newcomers I don't know. They are very young and energetic, I like Yu Heung Yi this naturally pretty girl."