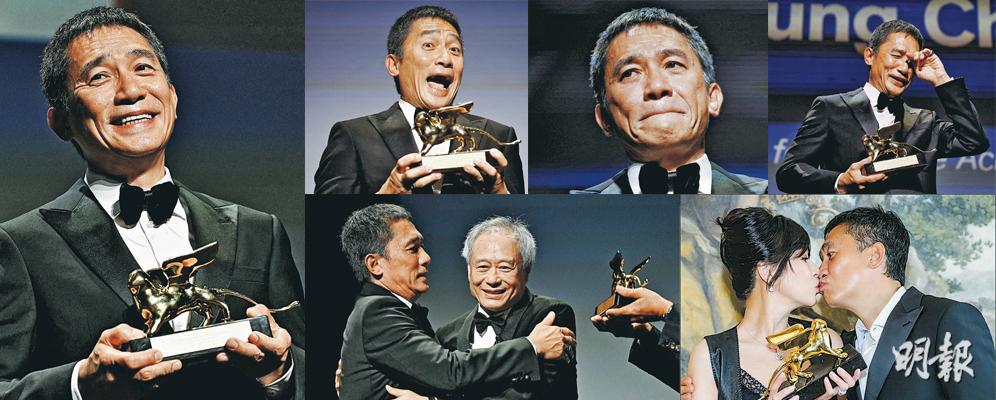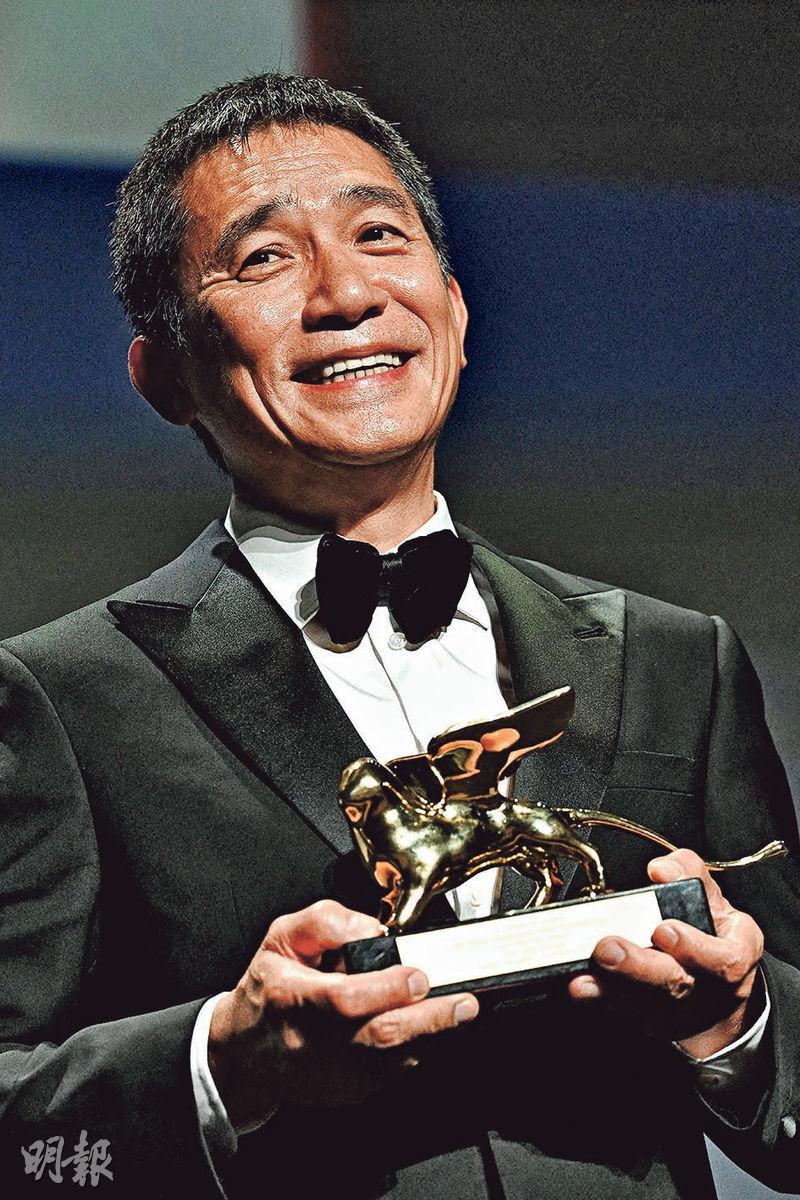 Tony Leung Chiu Wai becomes the first Chinese actor to win the Venice Lifetime Achievement Award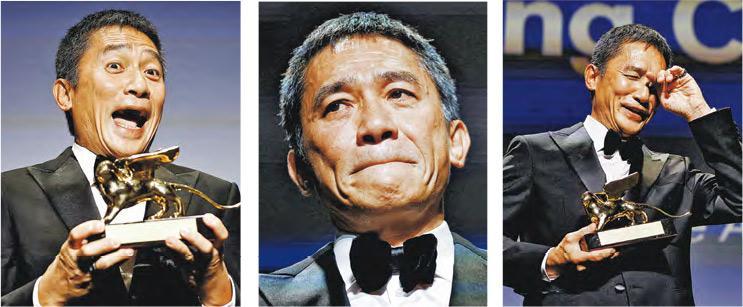 Tony Leung Chiu Wai cannot hide his emotions. First he makes a few mischievous faces, then he gets teary eyed and even wipes away his tears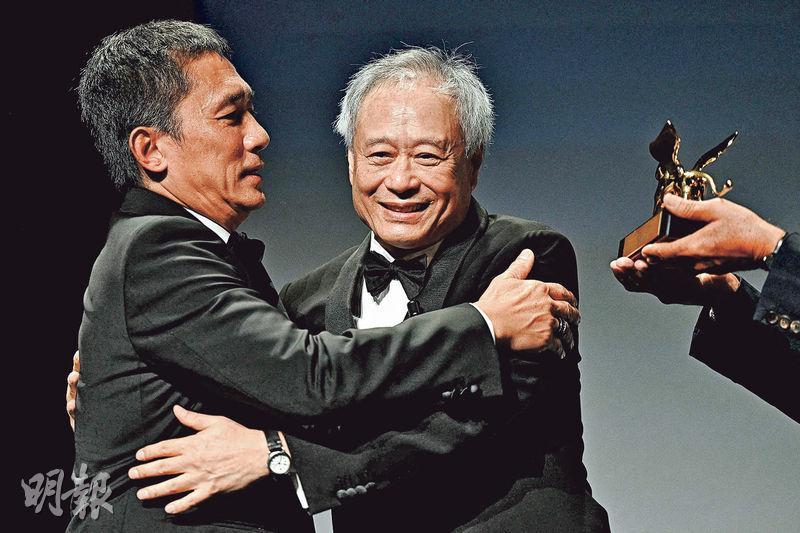 Tony Leung Chiu Wai embraces guest presenter Ang Lee on the stage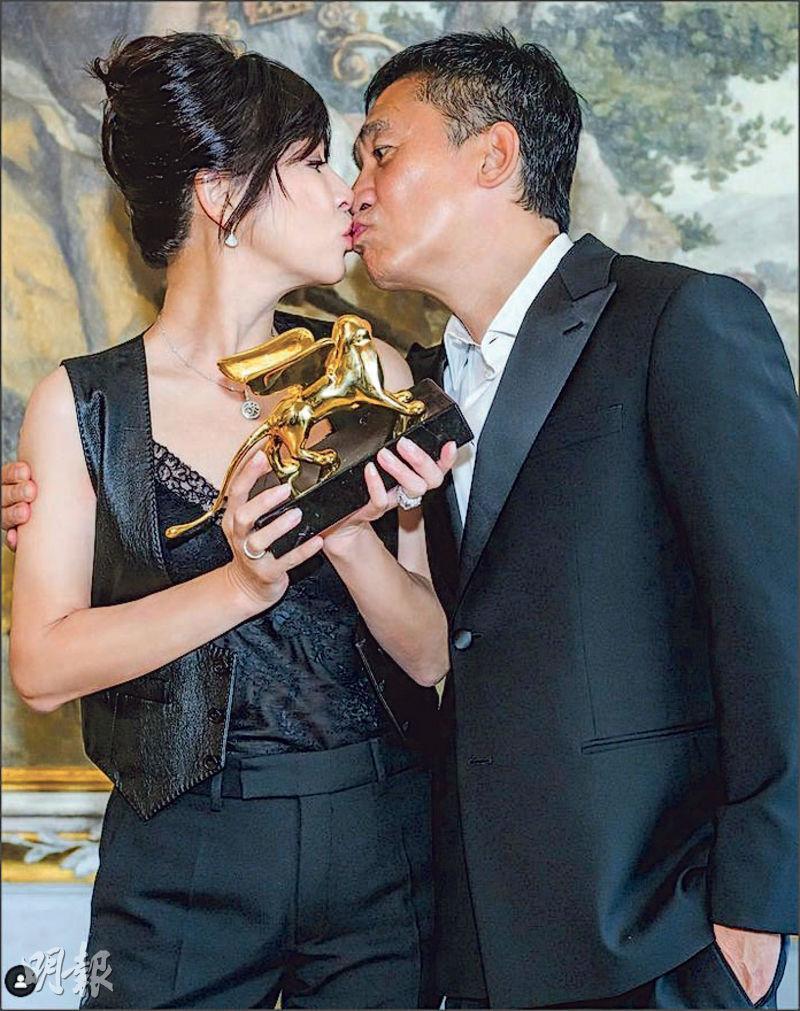 Carina Lau and Tony Leung Chiu Wai happily kiss
courtesy of mingpao.com
Shu Qi says Tony Leung Chiu Wai is very lovable
Tony Leung Chiu Wai goes to sea before the award ceremony
courtesy of on.cc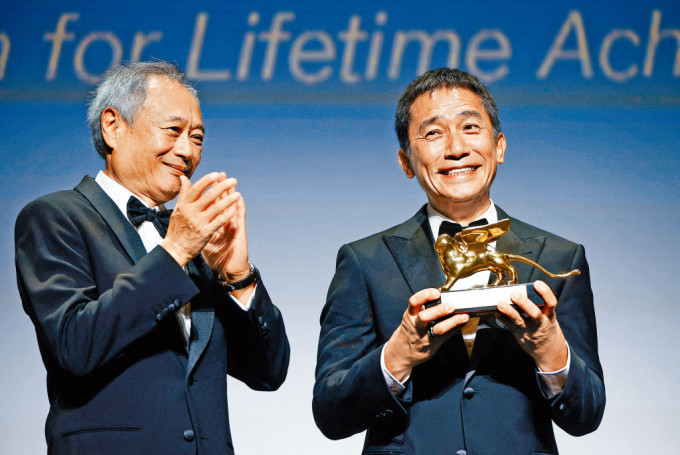 Tony Leung Chiu Wai is all smiles after accepting the award from Ang Lee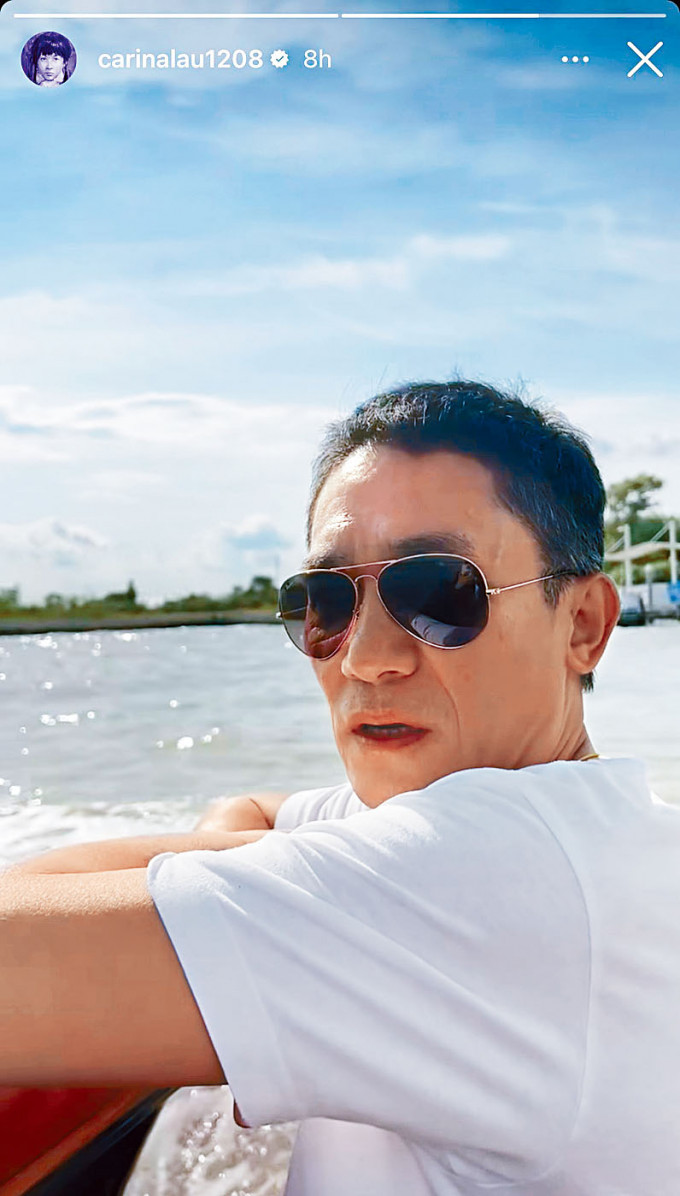 People ask Carina Lau about what Tony Leung Chiu Wai said. She says that he told her to put her hat on because it was windy out
courtesy of singtao.com
Tony Leung Chiu Wai last night at the Venice Film Festival received the lifetime achievement Golden Lion award. In the afternoon he first met with guest award presenter, Taiwan director Ang Lee, and mainland star Hu Ge at a party to catch up and attended a press conference. Wai Jai talked about his years of experience in the business. When asked about playing the villain in his new film THE GOLDFINER (GUM SAU JI), he admitted that playing the villain was very challenging. "I don't know why people always ask me to play the good guy. This time it's the opposite. 20 years after INFERNAL AFFAIRS (MO GAN DOH), I play the bad guy. It really is very challenging." As for his future plans, he said, "I never plan anything. If something interesting happens, then why not?"
Wai Jai became the first Chinese actor in history to receive the honor, which director Ang Lee presented . Ang Lee in 2005 with BROKEBACK MOUNTAIN won the Venice Film Festival Golden Lion, and Wai Jai has worked with director Ang Lee on the film LUST, CAUTION (SIK GAI), which also won the Golden Lion and made Ang Lee presenting the Lifetime Achievement award to Wai Jai even more meaningful. Wai Jai was even moved to tears upon receiving the honor. About Ang Lee's praises, he sentimentally said, "You are going to make me cry." He also thanked his wife Carina Lau Ka Ling for her support over the years.
Ang Lee said, "Leung Chiu Wai has won many awards and honor, all of which well deserved because he has been able to elevate every movie. In my personal experience, he is a director's dream. In his eyes is something that can move people's hearts, not only referring to his eyes and his acting; but from his eyes you can see a shining soul. One look from him is able to express more than long monologues from many actors, then he would be able to lead you through his soul to dream and to imagine."
Ang Lee's words made Wai Jai cry, as on stage he could not help but wipe away his tears. He said that he wanted to thank all the directors, filmmakers, and even made special mention of Lau Ka Ling for her support and love over the years. "Thank you to such a respected director and friend Ang Lee for those beautiful praises. Thank you Venice, it's a great honor. Thank you to my wife, family and friends around the world, thank you to the Hong Kong film industry for cultivating him. I want to share this award with everyone I have worked with over 41 years, and dedicate it to Hong Kong film! Thank you!"
Wai Jai before the award ceremony first met with the media. In a pair of mismatched sneakers Wai Jai kept flashing his mesmerizing smile. At the press conference he happily said, "I feel deeply honored. I have always wanted a Venice Gold Lion award. Now I have one, and it's all mine. I don't need to share it with anyone."