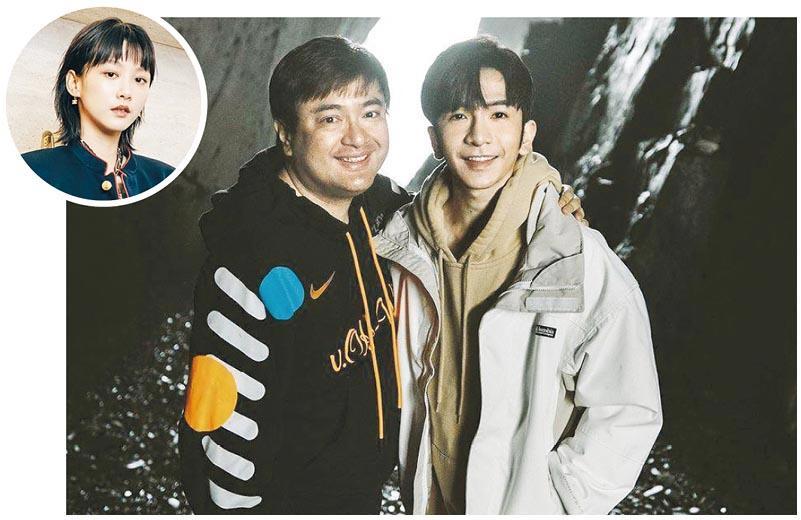 IT REMAINS producer Charlie Wong on social media thanks each and everyone cast and crew member for their effort and contribution, and praises Anson Lo for giving his all. However he complains that a certain actor has not helped with the promoting without naming any name. The internet guess is Angela Yuen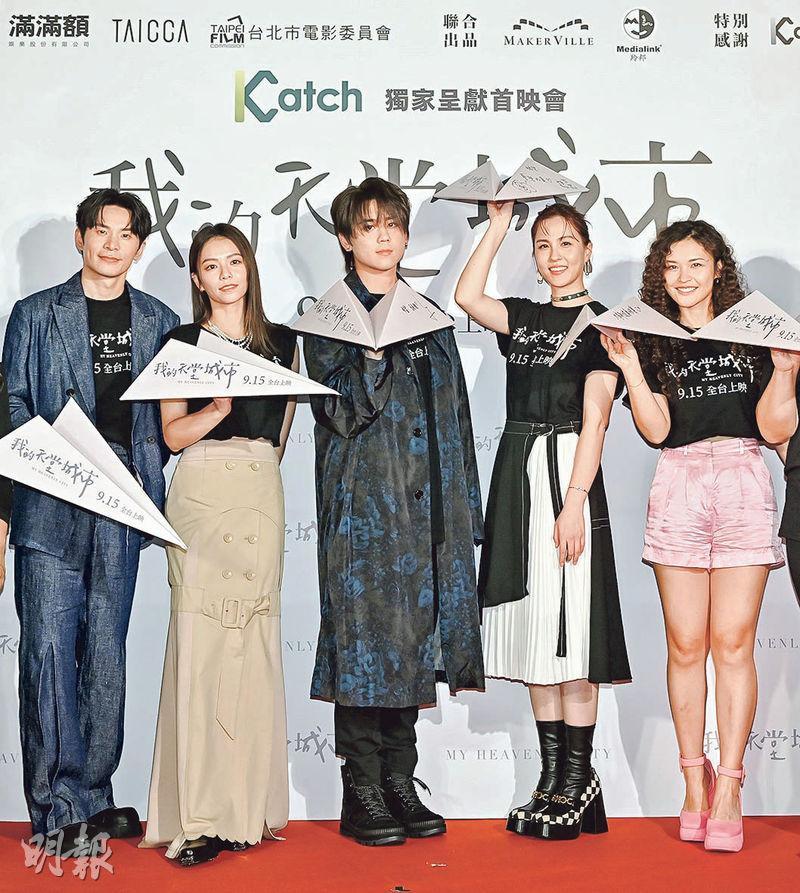 Jack Yao, Vivian Sung, Keung To, Mandy Wei and Jessica Lee attended MY HEAVENLY CITY's Taiwan premiere
courtesy of mingpao.com
MIRROR members Anson Kong Yip Sun, Anson Lo Hon Ting recently both have new film releases, but neither has performed ideally at the box office. AK's BACK HOME (CHUT YUEN FAN GWAI) after 5 days in release accumulated HK$ 1.87 million at the box office; Anson Lo's IT REMAINS (YEUNG WON) opened on August 24th and accumulated over HK$ 6 million. IT REMAINS' producer Charlie Wong Wing Fung on social media thanked each and every cast and crew member for their effort and contribution, but complained that a certain actor has not helped with the promotion without naming any name. The online guess was Angela Yuen Lai Lam because she did not attended the premiere and her social media also has not promoted the film. Keung To's first Taiwan film MY HEAVENLY CITY opened last Friday in Taiwan. As of two days ago the box office was around NT$ 1.19 million, a less than stand out performance. The film would open in Hong Kong on October 12th. Who knows whether the "Keung Candies" support would welcome a box office breakthrough?
The MIRROR members starred films have not performed ideally at the box office. The AK starred BACK HOME opened on September 14th, after 5 days its box office was HK$ 1.87 million, over a million more than the same day release, the Ben Yuen Fu Wa and Ng Siu Hin starred STAND UP COMEDY (SUET SIU JI YUN) and its HK$ 820,000. IT REMAINS after the "cult leader" Anson Lo's over 30 show audience appreciation visit passed HK$ 6 million. Without the "cult leader's" box office push, the momentum did not continue. Two days ago its single day box office was over HK$ 80,000, after 18 days its cumulative box office was HK$ 6.2 million.
Recently IT REMAINS producer Wong Wing Fung made a series of social media posts, thanking the cast and crew members one by one for their effort and contribution, including Anson Lo, John Chiang Dai Wai, Summer Chan Chi Huen and Tommy Chu Pak Hong, but complained about a certain actor for not helping with the promotion without naming any name. He wrote, "Actually I understand being busy.....but when the star doesn't even make one post I have to be disappointed." He admitted that he disliked movies that he has been a part of, but for people who would not even give a little effort to promotion, "No matter how famous you would become I still wouldn't respect you."
Many online speculated that the star the producer was complaining about was Angela Yuen Lai Lam. She participated in IT REMAINS in a "special performance". In the film she played Anson Lo's late girlfriend, the film plot was related to their relationship conflict. Yuen Lai Lam did not appear at the IT REMAINS premiere, nor did she promote the film on social media in any way.
Wong Wing Fung later posted a photo with Anson Lo and praised him. "I am very happy and grateful to be able to work with Anson Lo. Don't worry about what other people say, if you did everything you could and can answer to yourself then it's OK. I believe your improvement would only make people like you more and more. Your performance would also make all the haters shut up."
The Keung To and Vivian Sung starred Taiwan film MY HEAVENLY KING opened in Taiwan last Friday. According to a Taipei box office observation facebook page, after 4 days in release the film's box office performance has been brutal with around NT$ 1.19 million and in 17th place on the single day box office chart.
Anson Lo's IT REMAINS and AK's BACK HOME box office performance has been less than ideal, the outside was concerned about Keung To's MY HEAVENLY CITY October 12th Hong Kong opening box office. According to the Hong Kong distribution company, Vivian Sung has already been invited to attend the Hong Kong premiere in mid October and hope that she and Keung To would promote together to pump up the box office.