Tony Leung Chiu Wai poses with his Golden Lion Award
courtesy of on.cc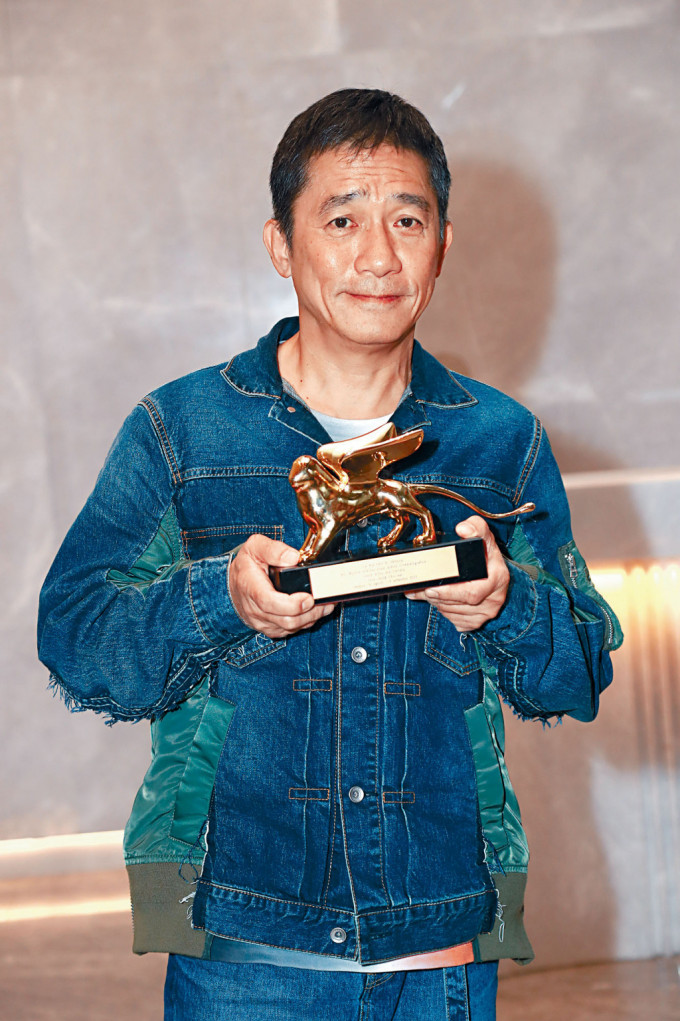 courtesy of singtao.com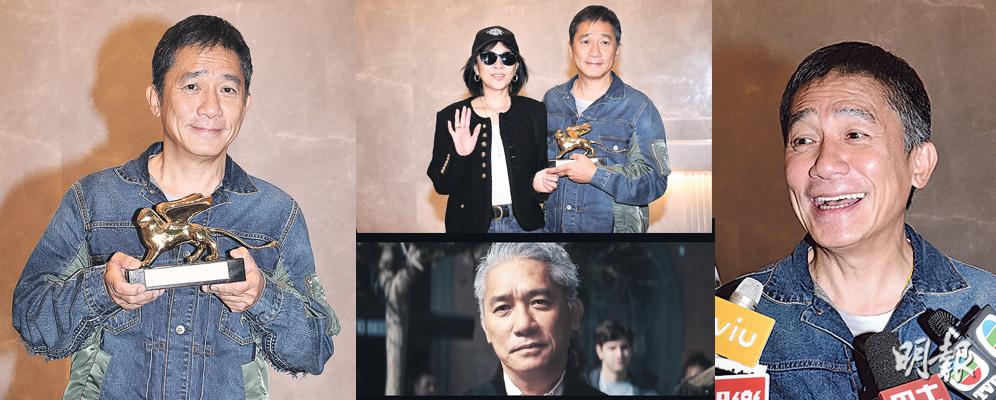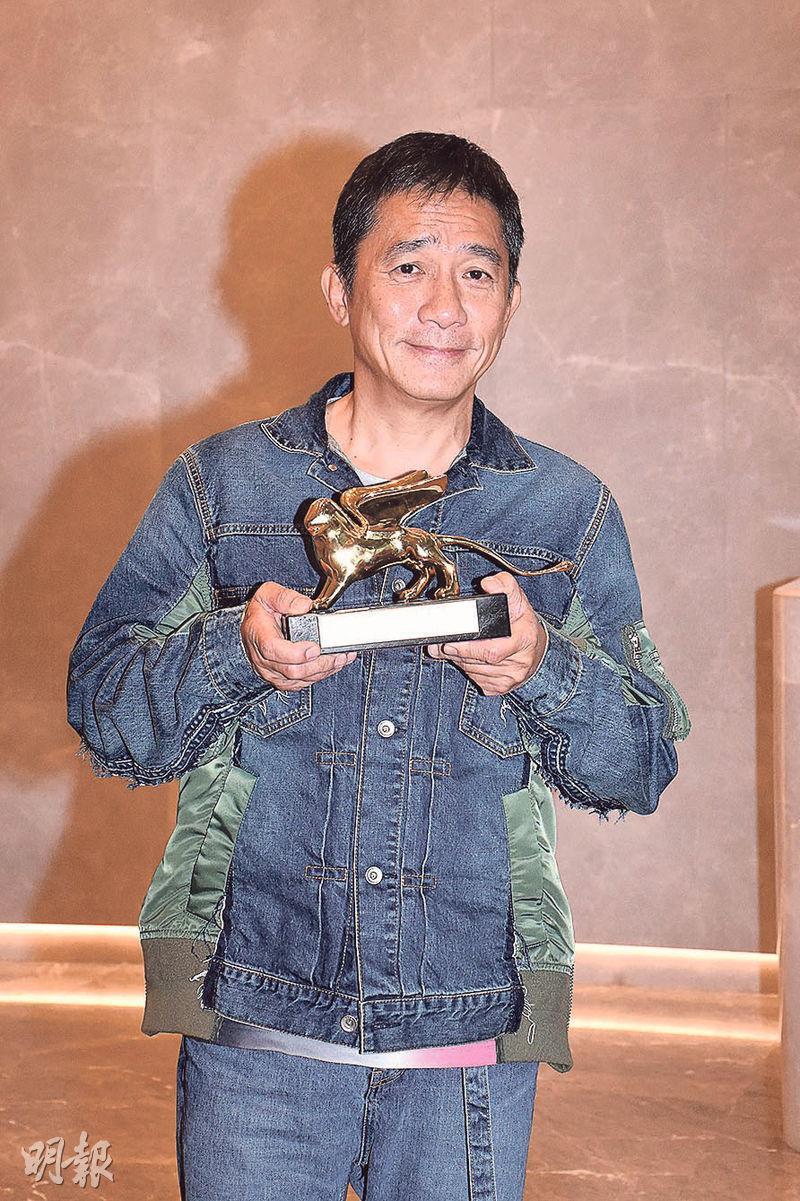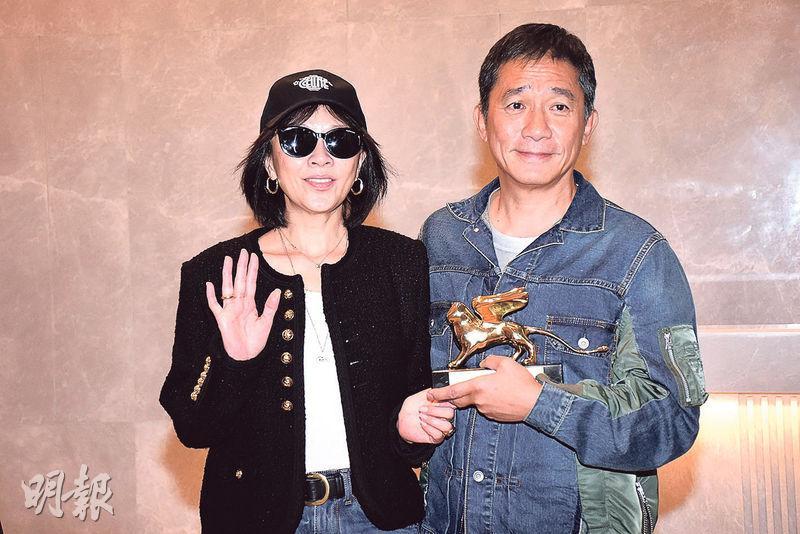 Tony Leung Chiu Wai thanks his wife Carina Lau for her years of silent support and encouragement
Tony Leung Chiu Wai cannot hide his excitement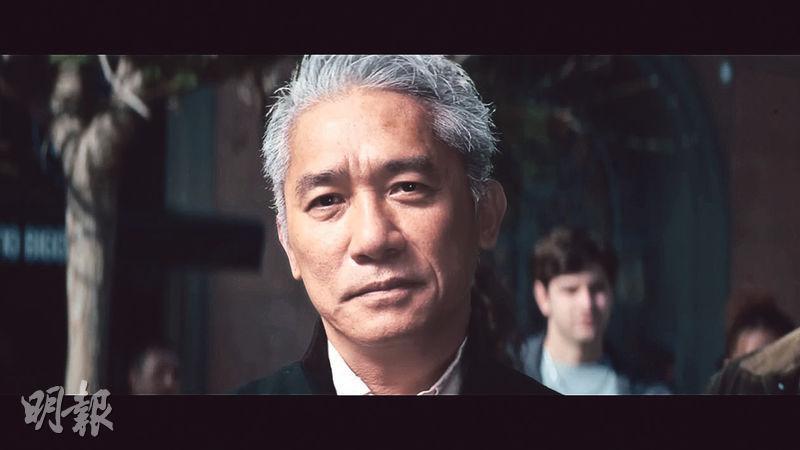 Tony Leung Chiu Wai appears in the Korean girl group New Jeans' COOL WITH YOU music video
courtesy of mingpao.com
Tony Leung Chiu Wai has become the first Chinese actor to receive the 80th Venice Film Festival's Lifetime Achievement Award. Yesterday under the black rain warning, Wai Jai was dressed in casual denim arrived in Hong Kong with his wife Carina Lau Ka Ling. Many members of media braved the rain and waited at the airport VIP room passage. Wai Jai was in great mood and posed for photos at the request of the media with the Golden Lion Award. During the interview, Ka Ling only stood far away and waited. Wai Jai humbly said that the honor belonged to the team, but at the moment of accepting the award he felt that he finally was able to answer to himself for 41 years of acting. Wai Jai in recent years picked up his original intention for acting again. He said that he accepted the European director's SILENT FRIEND in hopes of experience the difference. He would play a brain neuroscientist. He would spend 8 months to prepare, and have already asked several Hong Kong universities' brain neuroscientists and brain experts for help. His level of seriousness was truly admirable!
Wai Jai received congratulations for the award from reporters. Was he still very excited? Wai Jai smiled and said, "It's very different from last time (the Asian Film Award Lifetime Achievement Award), because the last time was for a movie. This time's experience was for 41 years of effort. The most touching was when I got on the stage everyone gave a standing ovation, it felt like I have answered to myself. I would always feel your years of effort, you did so much, how you treat people and things, how you work isn't to answer to others but to myself. Wow, at that moment I feel these 41 years I finally have answered to myself." Why did he suddenly get sentimental and cry at the moment of accepting the award? Wai Jai said, "Because I suddenly feel this, the entire audience have stood up. When Ang Lee spoke at the beginning, talking about what I did on the set, I myself never sensed how I was. After he said it I realized that I was like this. When I heard I was already a little......in addition on the stage were all filmmakers. Aside from presenting the award to me, a former president's wife shot a documentary about the 80 anniversary of Venice this year. After me the documentary would be screened. On hand were all domestic filmmakers. They all got up and applauded for a very long time, so the experience was very different, like an answer to myself for several decades." Was receiving the Golden Lion award from Ang Lee extra sentimental? Wai Jai said no, it was a mixture of many things. When Ang Lee spoke he mentioned that his look was better than thousands of words. Wai Jai said, "I wouldn't sense how I was, it would be from what other people say. How would I know, I am only acting." Did he feel his eyes are very sharp? Wai Jai said that he would not be able to sense that, I only sense that each time he has done a lot of preparation for his roles and performance. Of course the content would be very rich, like the difference between reading one book and a hundred books. It's not just looks, but the entire people's confidence was different. Like when he made THE GRANDMASTERS, if he has not trained for years he would not have the confidence. That confidence came from the passage of time and training.
Speaking of him being the first Chinese actor to win this honor and glory for Hong Kong, Wai Jai humbly said, "Actually I feel movies isn't just one person, it's team work, a group occupation. I think over so many years, from when I started on television, from giving me the opportunity to work on 430 SPACE SHUTTLE, to the chance to make POLICE CADET, actually director (Johnnie) To Kei Fung has inspired me a lot. Does the award not belong to them? In addition there were catering and costume (colleagues), so I feel everyone made me who I am today, I just got lucky to be able to walk up there and accept the award." So would he give the award to Hong Kong film? Wai Jai said, "I feel it belongs to everyone, it should be shared with everyone. Because over these few decades, from 1982 to 2023 everyone have worked together and worked hard toward a goal. When I get today everyone has a share in it."
Has the Golden Lion always been a goal for him? Wai Jai answered, "Actually my relationship with the Venice Film Festival started from 1989. That year director Hou Hsiao-Hsien's CITY OF SADNESS won the Best Film Golden Lion. At the time I didn't attend. Then Tran Anh Hung's CYCLO won, the final time with LUST, CAUTION I went with Ang Lee but we were very rushed. We couldn't wait for the award ceremony as Ang Lee, Tang Wei and I flew to the Toronto Film Festival to promote. When Ang Lee heard that he won he flew back to Venice to accept the award. At the time we were at lunch, the award was on display. Then (Ang Lee) said, 'It's everyone's'. When I saw the award, wow, I was drooling. If I would have the opportunity that would be great, but this isn't something you want and it happens. It's good luck!"
After the award in Venice he kept celebrating and worked. Just getting off a plane and with the time difference, Wai Jai admitted that he was rather tired. He has been working for days, has not seen Ang Lee in a very long time, and Hungarian director Enyedi Ildiko flew from Prague to discuss the film SILENT FRIEND that would shoot in Germany in March with him. He truly was very busy.
Would Wai Jai's next goal be the Oscar? He said, "Now when I make movies they aren't like before. My thinking is different, like returning to the original intention when I first came to make movies. Because before I would always think how to break through and perform a little better, now I would try to enjoy the journey with a group of people together. It would be for good results and quality and wouldn't be for an award. I want everyone to have their hearts in it, then naturally everyone would perform well."
Would he get a raise after the award? He said that he would hesitation when the word "salary" would appear. Reporters jokingly asked whether he would need to ask his wife the manager? Wai Jai said, "Mainly it depends on whether I like the script or not. At this stage I feel happiness is the most important. Working on a movie with a group of people happily is more important than giving me a lot of money!"
Openly thanking his wife Carina Lau Ka Ling for the first time, Wai Jai admitted, "Indeed over the years she has been silently supporting and encouraging me. I seemingly have never thanked her before, so I took the opportunity of accepting this lifetime achievement awards to say it."
Would his wife as his manager let go for him to do what he liked? He admitted, "Yes, because in the end I make the decision; because I am going to make the movie, not her. In the end I feel I really like it. As for why I would take an European movie, first I have made many in Asia, and I have made some in Hollywood. I haven't made one in Europe, and the director happened to have tailored the role for me. After seeing her work I feel she is a very excellent director. I had several Zoom meetings with her, and felt she is someone I can trust. She is very cultivated but humble, just like last time when I took SHANG CHI I sensed the director was very real and reliable over Zoom." When Wai Jai took the Hungarian director Enyedi Ildiko's movie SILENT FRIEND he also felt this way. "So let's try it, try something different. This time would be a little more academic. My character is brain neuroscientist. Two months ago I have already gone to Hong Kong's universities to find cranial nerve experts for research and read a pile of books. I would give lectures in Germany in the film, so I need to have basic knowledge. Because I have to give lectures, I plan to use 8 months to prepare this time. Everyday I would read for 4 to 6 hours. I am not a professional so I read very slowly. When I don't understand something I am lucky ot have several Hong Kong universities' brain neuroscientists and brain experts to support me. They often say if I don't understand anything I read they would be able to explain it to me."