courtesy of on.cc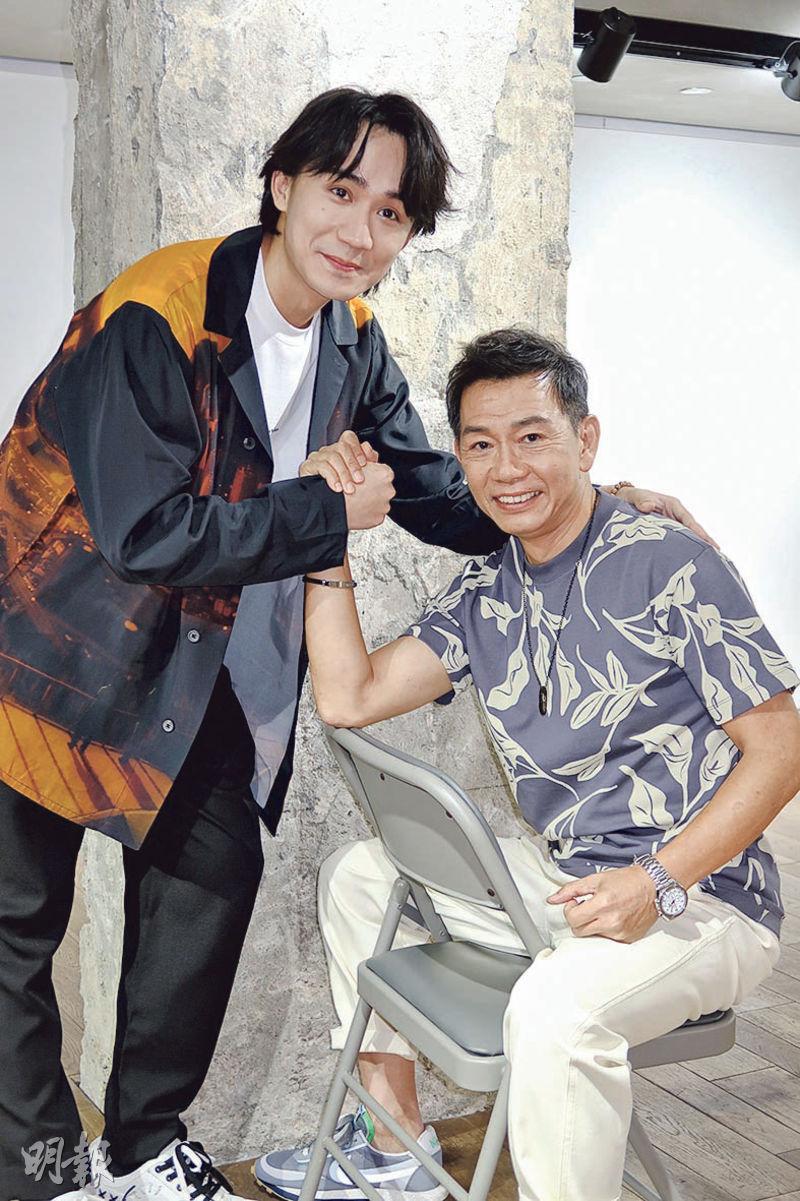 Ng Siu Hin has attended Ben Yuen's drama class and at the time he was very afraid of him
courtesy of mingpao.com
The Ben Yuen Fu Wa, Ng Siu Hin, Ng Wing Sze, Yuen Siu Fai, Joman Chiang starred film A STAND UP STORY (SUET SIU JI YUN) would open next week. The film has not been released yet it has already had responses, and brought Ben Gor and Ng Siu Hin awards. The film revolved around the lightly intellectually disabled single father who raised his son alone. The story of the caretaker and the care recipient would make people think. Playing father and son in the film, Ben Gor and Ng Siu Hin agreed, "In comparison to impersonating someone's everyday life and behavior, impersonating someone's heart is the most difficult."
Speaking of the character interpretation, they said that they did a lot of research and studying for it. They pointed out that the most difficult was to imitate someone's inside. Because the key was to play the intellectually disabled father and his normal son's relationship, how the son went from completely not understanding to gradually understanding his father's behavior and thinking and displaying the father and son relationship that even the cruel reality could not drown out. Thus Ben Gor and Ng Siu Hin hoped that the audience aside from experiencing the laughter and the tears would also be able to experience the happy feeling. They did not expect that this movie would not only test their acting to grab at people's hearts but also had thrills! They revealed that in one scene that was shot at a slaughter house, due to the power overload light bulbs were burnt and almost caused a fire. At the time Ben Gor was in character and screamed, "Fire!" Everyone thought that he was still acting. Luckily the staff with their quick eyes and hands rapidly handled it. In the end it was just a scare and no one was hurt.
This time they had he most scenes with each other, which also brought them even closer. Ng Siu Hin not only got handsy with his elder but also pointed out that Ben Gor was very mischievous in person. He learned a lot from this elder. Ben Gor even struck back, "I don't feel you are nice either, very mischievous inside; but I like mischievous actors because they have even more creativity and not afraid of making mistakes. Ng Siu Hin is very smart, picking up stuff very quickly."
Ng Siu Hin said that he rather enjoyed Ben's film SUK SUK and joked that he hoped next time they would be able to work on the romantic film SUK JUT (UNCLE NEPHEW). Ben joked, "That is very hard to get past!" Siu Hin suggested, "Before the shoot I would be naked at your home for a week, so you would be able to accept it."