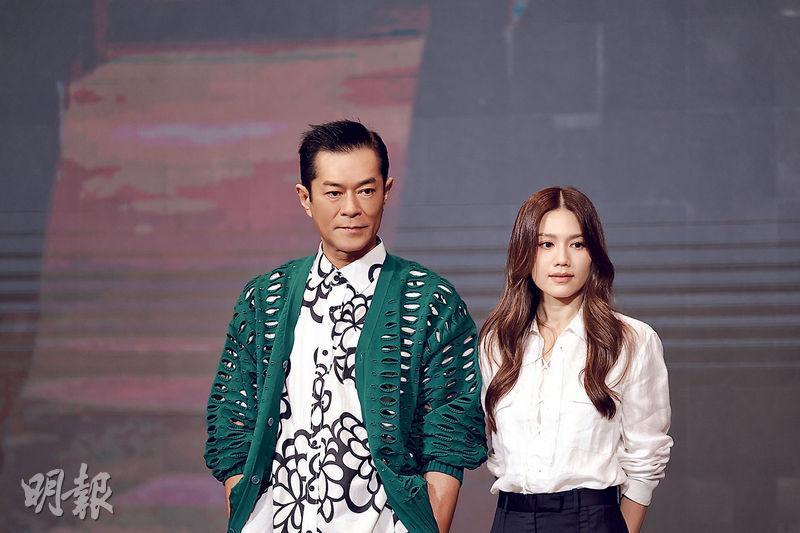 Louis Koo and Chrissie Chau play a couple who have drifted apart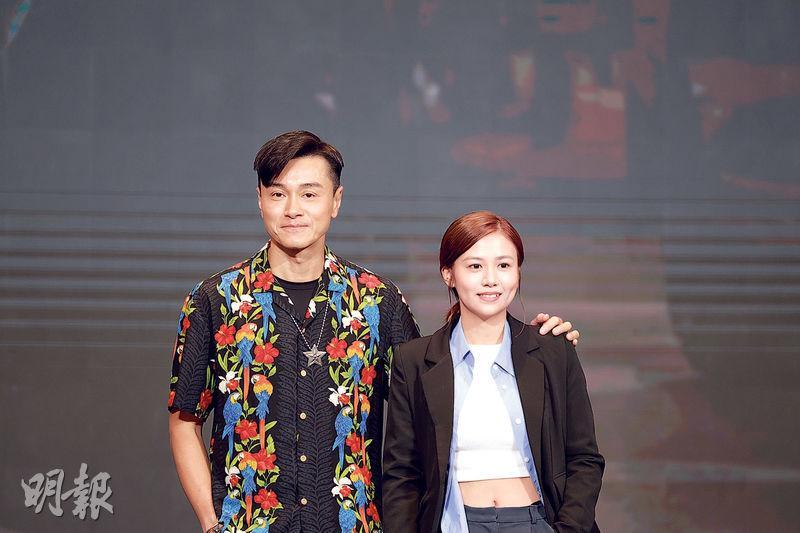 Raymond Wong after working on a series would work on the new film and have many scenes with Renci Yeung
courtesy of mingpao.com
The action suspense film MEI CHUI (PIGGYBACKING) started production in Kuala Lumpur, this film would be the first step of One Cool Film opening up the Malaysia market. It would star Louis Koo Tin Lok, Golden Horse Award Best Supporting Actor Liu Kuan Ting (Lau Koon Ting), Chrissie Chau Sau Na, Raymond Wong Ho Yin, Renci Yeung Si Wing, Eddie Cheung Su Fai, Malaysian actor Yumi Wong Sze Kei, Auguste Kwan Teik
Hooi (Kwan Tak Fai), Phei Yong (Pui Wing) and others. The 37th Hong Kong Film Award Best New Director nominee Jonathan Li Tsz Chun, and SONS OF THE NEON NIGHTS (FUNG LAM FOR SHAN) screenwriter Chow Man Yu would direct. Soi Cheang Pou Soi would produce. The three would work together again after THE 8TH SUSPECT (DAI BAK GOR YIM YI YUN). The film would have almost 100 Malaysian actors and behind the scene workers. The production would focus on Kuala Lumpur city center.
The film MEI CHUI two days ago in a Kuala Lumpur hotel held its production start press conference. The actors attended the ceremony. Goo Jai after promoting the film LINE WALKERS in Malaysia in 2016 appeared in Malaysia again in seven years. This time would be the first film for One Cool Film's branch company in Malaysia. Goo Jai at the press conference said that the company would try to shoot more in Malaysia. He said, "The food here is very delicious, but the traffic is particularly bad. I feel it's great, as it gives me time to rest. I fell asleep three times in the vehicle and was still in traffic. I had enough time to have a bowl of wonton noodles, come back and still be in traffic." Chau Sau Na praised how great the catering in Malaysia has been. Goo Jai joked, "For two days straight we couldn't order food delivery, as we discovered that it was the public holiday Malaysia Day. Did many people have to go back home?" Goo Jai also said that during his stay in Malaysia he discovered many old style buildings that would be suitable for production. These structures would be harder to find n Hong Kong. In addition there was no language barrier in Malaysia, making the production even more convenient.
Lau Koon Ting said that he was happy to be able to participate in this performance. He was also excited about working with Goo Jai. He said, "I am very nervous and look forward to working on the film in Malaysia for the first time." Chau Sau Na said, "I have quite a connection with Malaysia, last year I worked on a movie in Ipoh for three weeks. At the time I had to take many flights of stairs, going to the bathroom was very inconvenient. This time I have done a lot of preparation. Firs I had to communicate with the screenwriters and the director, then I had to communicate with my on screen other half. Boss Goo and I would play a couple. The relationship has run its course over the years, so how would everyone keep going together." Goo Jai said, "In this life of acting with me has been very painful for her, because she would have to cry each time and in the previous movie she had to be tortured by me."
Wong Ho Yin in recent years has been constantly working in Malaysia. He said that in a few short days he has already gained 3 kilograms. "Tomorrow I will finish working on a series, in two days I would officially work on the movie. Everything is just right, I am very happy to be able to participate in the film production. I haven't played a mobster in a very long time, the feeling is very fresh. When you see my character you might want to hit me." Yeung Si Wing said, "Ho Yin is one of my companions in the film, later I would have some action scenes with Koon Ting."