Cecilia Yip says that Leslie Cheung's FAREWELL TO MY CONCUBINE performance was rather successful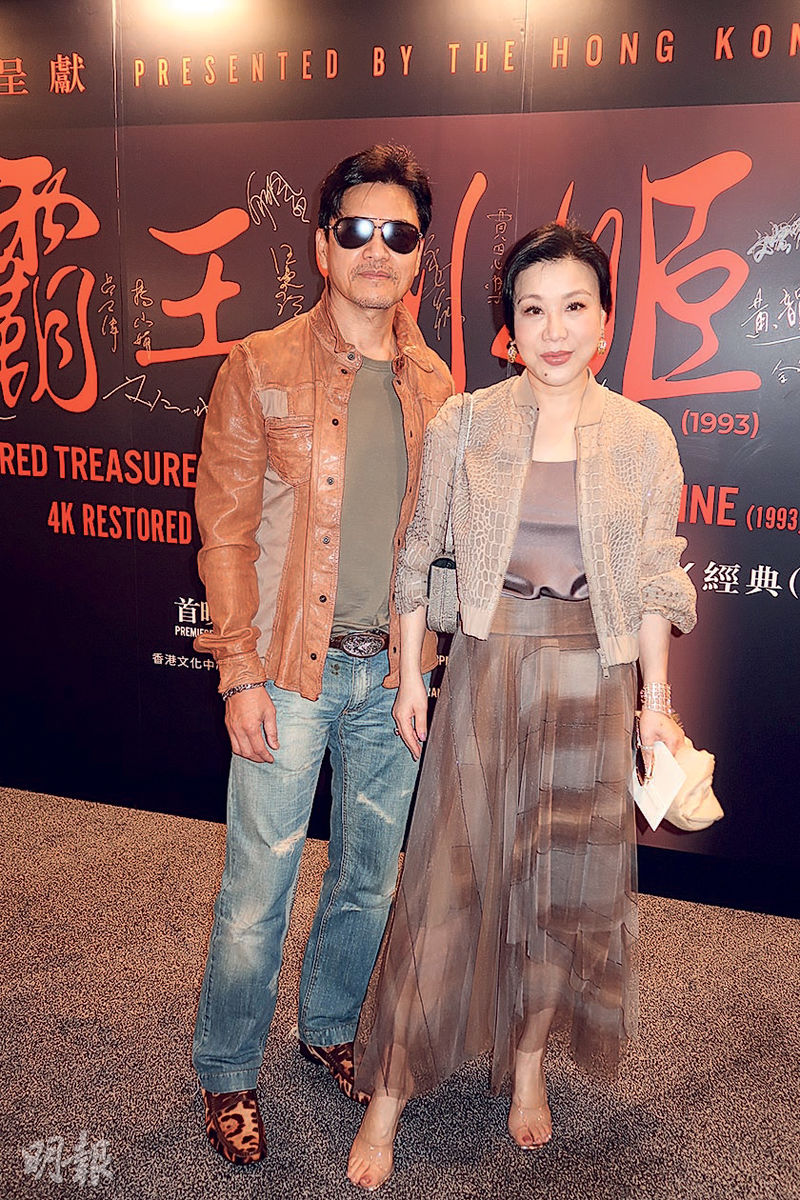 Ray Leung and his wife watch the FAREWELL TO MY CONCUBINE 4K restored edition on their date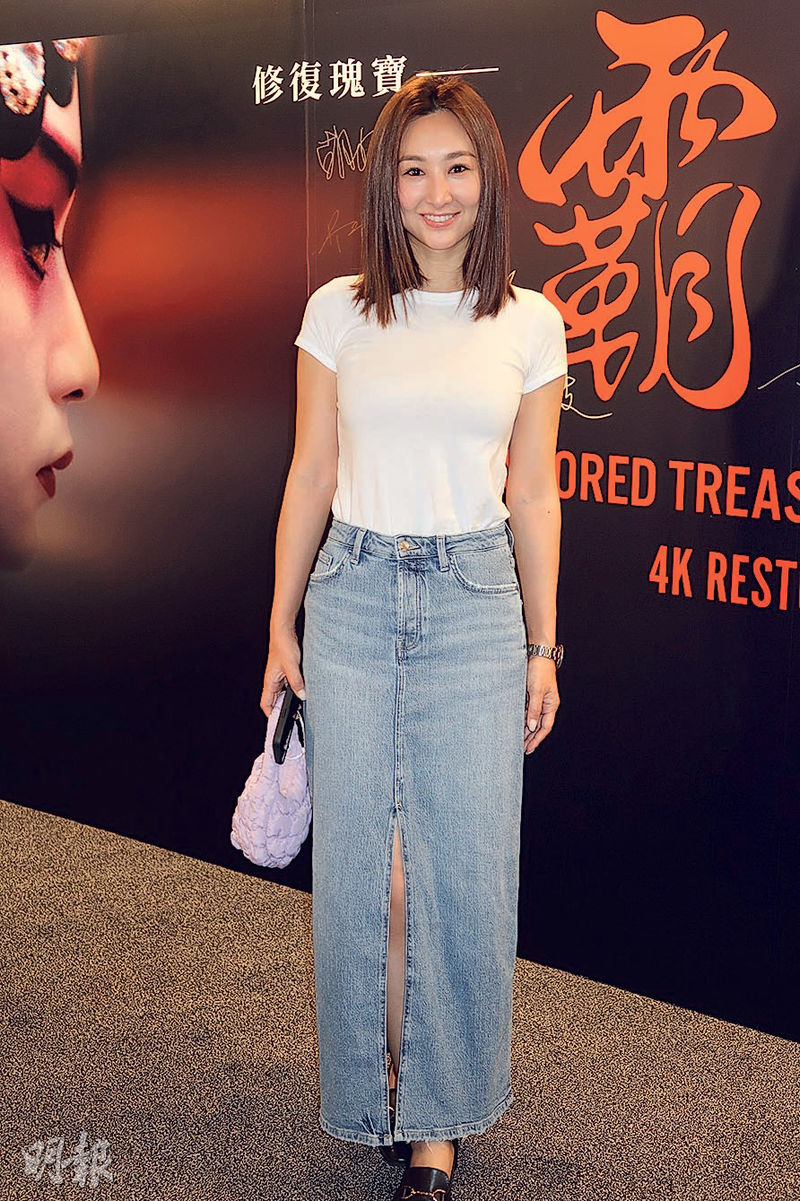 Samantha Ko is a Leslie Cheung fan
courtesy of mingpo.com
The classic film treasure FAREWELL TO MY CONCUBINE 4K restored version held a Hong Kong premiere yesterday. Guests in attendance included Ray Lui Leung Wai and his wife Yang Xiaojuan, John Chiang Dai Wai and his wife Lee Lam Lam, Cecilia Yip Tung, Wu Fung, Law Lan, Yu Mo Lin, Samantha Ko Hoi Ning and Anne Heung Hoi Lan. Yip Tung praised FAREWELL TO MY CONCUBINE's lead actor Leslie Cheung Kwok Wing for leaving such a good movie for everyone and for being an artist who continuously made attempts. After over 40 years in the business, Lui Gor would perform in the U.S. His charm even had the post 90 crowd under his spell, as they asked him to sing on his tour.
Lui Leung Wai revealed that lately he has been busy with a new film, with producer and actor Andy Lau Tak Wa, action director and actor Nicholas Tse Ting Fung, Michael Hui Koon Man and Fong Ping. Lui Gor this time in the film would play a major figure but still had action scenes. Luckily now is not as hot as it was in July or August, action scenes on location would not be too rough. Lui Gor also revealed that at the end of the year he would perform in the U.S. He said that he has not met with fans in a very long time. Originally he did not plan to sing, but actually he had many post 90 fans who wanted to hear him sing. "So through this opportunity, I am happy to see the U.S. audience and give them a little encouragement. Overseas they would often suffer impact from different cultures. I want to communicate with them, encourage them to face it. I hope whatever problem they would run into, they would be able to brush it aside. Aside from singing I would chat with everyone a little."
Yip Tung praised that Gor Gor left such a good movie in FAREWELL TO MY CONCUBINE for everyone. They worked together on movies so she knew Gor Gor was very willing to innovate. Beijing Opera was not in his repertoire, but he still was willing to let go of what he had originally to make a new attempt. He was willing to head north for several months to study opera, and was willing to play a woman in his performance. He was an artist who kept trying. However she said that Gor Gor himself was very handsome, as a woman he could look even prettier. "Maybe at the time I have criticized his performance could be even a little more gentle and tender, but now watching Gor Gor's performance it actually is already rather successful, has high praises. Watching it again I was still very moved. I really liked his performance. Nowadays, such a team and movie would be even harder to make."
Ko Hoi Ning is also a Gor Gor fan, but because at the time she was too little she did not get to enjoy FAREWELL TO MY CONCUBINE at the movies. However earlier she went to the movies to support the HAPPY TOGETHER restored version. She pointed out that she also liked Wong Kar Wai's movies very much.