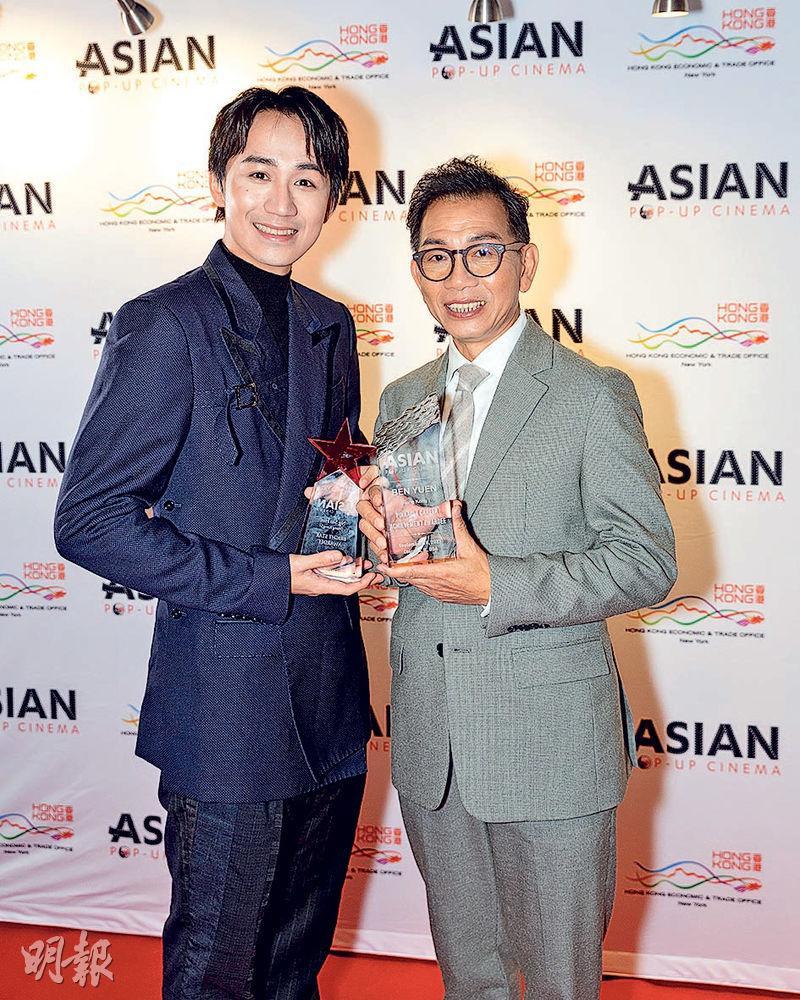 Ng Siu Hin and Ben Yuen are excited about accepting their awards in the U.S.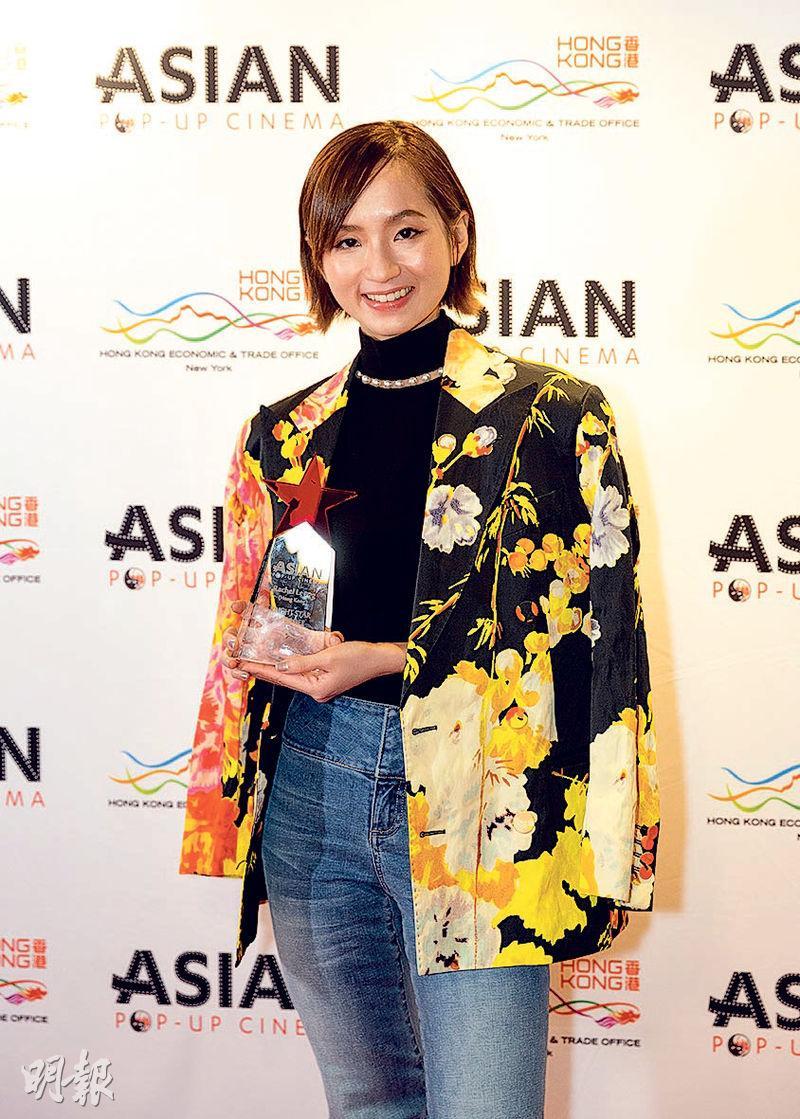 Rachel Leung with IN BROAD DAYLIGHT wins a Bright Star Award
courtesy of mingpao.com
Ben Yuen Fu Wa and Ng Siu Hin with their film STAND UP STORY (SUET SIU JI YUN) a the 17th season Asian Pop Up Cinema in Chicago received respectively the "Pinnacle Career Achievement Award" and the "Bright Star Award". Yuen Fu Wa was very happy to receive the award, and thanked the cast and the crew. He hoped that STAND UP STORY would be able to introduce the sincerely touching story to the Chicago audience and that they would like this film. Aside from going to Chicago to accept the award, he also visited Lake Michigan, enjoyed a Mexican meal, took a walk by the lake and took in the sunshine. He hoped that he would be able to stay longer the next time and experience this beautiful city.
Ng Siu Hin thanked the film festival for presenting the award to him, and felt happy about receiving the recognition. "Film has never been the work of one person, I would share he honor with everyone in the cast and the crew. I hope that this generation of filmmakers would be like a bright new star and show the audience of the entire world this generation of filmmakers' work." He hoped that the audience would see Hong Kong people's spirit of facing adversity with a smile. Starting from Dayo Wong Tze Wah's stand up comedy, the people of Hong Kong have already been used to resolving problems in life with humor. He hoped to show and remind people of Hong Kong and overseas through the film this spirit of Hong Kong. He would stay for a day then return to Hong Kong, so he has not have the time to go out and visit. He looked forward to returning to Hong Kong as soon as possible for A STAND UP STORY audience appreciation events, because the "box office was in crisis". Ng Siu Hin said, "Although the film hasn't opened yet and I already said it was in crisis, but I really want to fly back to Hong Kong, see and have exchanges with the audience sooner. I hope more people would support STAND UP COMEDY.
Also receiving the Bright Star Award was IN BROAD DAYLIGHT (BAK YUN JI HA)'s Rachel Leung Yung Ting. She thanked the film festival for giving her an enormous encouragement, and was very happy to bring Hong Kong films to Chicago. Leung Yung Ting traveled overseas for the first time since the pandemic and turned work into leisure. She arrived two days earlier and got up early to run by the lake, have breakfast, experience the local culture, and had fun with Yuen Fu Wa, Ng Siu Hin, Wong Yau Nam and others.