For the week ending Sunday, September 10 2023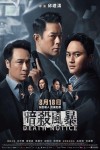 10 DEATH NOTICE
Can : Um Sat Fung Bo
Lit : Assassination Storm
AKA : DEATH NOTIFY
AKA : Sei Mong Tung Ji Dan: Um Hak Jeh
d. Herman Yau Lai To
Louis Koo Tin Lok, Julian Cheung Chi Lam, Francis Ng Chun Yu,
Myolie Wu Hung Yi, Chrissie Chau Sau Na,
Ray Lui Leung Wai, Philip Keung Ho Man,
Danny Chan Kwok Kwan, Timmy Hung Tin Ming,
Pakho Chau, Babyjohn Choi Hong Yik
6 Wing (Lok Wing), Justin Cheung Kin Sing,
Rating : IIB mins.
Length : 100 mins.
Opening December 2019 (POSTPONED)
Opening December 9 2021 (POSTPONED)
Opening March 31 2022 (POSTPONED)
Opening July 28 2022 (POSTPONED)
Opening August 18 2023
Trailer :
https://youtu.be/e7xLBXR0gjs
[ THE FILM CATALOGUE ]
A killer called "E" has been leaving a death notification card after killing scumbags who evaded the law. Police reacted by forming a task force with the elite personnels from each field to capture the vigilante. But in reality, what each department did was dumping their best but most eccentric members to the task force.
There is the high IQ but low EQ criminalist Luo Fei, the ill-mannered profiler Mu Jian Yun, the inflexible captain Han Hao, the cowardly crime lab specialist Yin Jian, the gothic loving forensic pathologist Liang Yin, the hacker Zeng Ri Hua, and the volatile combat specialist Xiong Yuan. With each murder, the task force uncovers the crimes the victims had committed, at the same time, gets closer to finding the mysterious vigilante.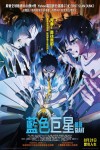 9 BLUE GIANT
d. Yuzura Tachikawa
Japanese Animation
Rating : IIA
Length : 120 mins.
Opening August 31 2023
Trailer :
https://youtu.be/Ppljwj2n9KU
[ BROADWAY CIRCUIT ]
Miyamoto Dai, a student with a passion for basketball, has an overnight life-changing experience after going to a jazz show for the first time. As if hypnotised by this music he knows nothing about, the young man decides to devote himself heart and soul to the saxophone and jazz becomes his new passion. Will he succeed in becoming a great musician?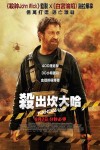 8 KANDAHAR
d. Ric Roman Waugh
Gerard Butler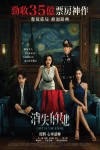 7 LOST IN THE STARS
Can : Siu Sut Dik Ta
d. Cui Rui, Liu Xiang
Zhu Yilong, Ni Ni, Janice Man Wing Shan, Du Jiang
Kim Sun-young, Park Ji-Hu, Park Bo Young, Kim Do-yoon,
Park Seo Jun, Lee Byung-hun
Rating : IIB
Length : 122 mins.
Opening August 24 2023

[ BROADWAY CIRCUIT ]
He Fei's wife Li Muzi mysteriously disappears during their wedding anniversary trip. After a desperate searching, Li Muzi reappears. But He Fei insists that the strange woman shows up now is not his wife although she can prove her identity in every single way. As Chen Mai, a top lawyer gets involved in this bizarre case, more mysteries start to emerge...The world has been reduced to rubble by a massive earthquake. While no one knows for sure how far the ruins stretch, or what the cause of the earthquake may be, in the heart of Seoul there is only one apartment building left standing. It is called Hwang Gung Apartments. As time passes, outsiders start coming in to Hwang Gung Apartments trying to escape the extreme cold. Before long, the apartment residents are unable to cope with the increasing numbers. Feeling a threat to their very survival, the residents enact a special measure.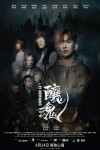 6 IT REMAINS
Can : Yeung Won
Lit : Brewing Spirit
d. Charlie Wong Wing Fung
Anson Lo Hon Ting, Summer Chan Chi Huen,
Tommy Chu Pak Hong, Ng Siu Hin,
Tree Kwok Chui Yi, John Chiang Dai Wai,
Angela Yuen Lai Lam, Lam Yiu Sing
Rating : IIB
Length : 100 mins.
Opening August 24 2023

[ HONG KONG MOVIE 6 ]
A group of friends, Finn, Luke, Liam and Cora, heads to a little-known island for a getaway camping trip.

Upon arrival, the friends are startled to find the island devoid of residents aside from a father and his daughter. When strange paranormal encounters begin to occur, it becomes evident that a supernatural force is at work...

With the group trapped on this mysterious island shrouded in darkness, will they be able to escape alive?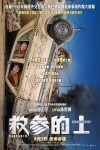 5 RANSOMED
Can : Gau Sum Dik Si
d. Kim Seong-hun
Ha Jung-woo, Ju Ji-hoon
Rating : IIB
Length : 132 mins.
Opening September 7 2023
Trailer : https://youtu.be/MgHqvKxEnjU

[ BROADWAY CIRCUIT ]
In 1987, diplomat 'Min-jun' was unable to escape the Middle East Department at the Ministry of Foreign Affairs for five years. One day, he receives a coded message from a missing diplomat in Lebanon, who was kidnapped 20 months ago. Filled with hopeful aspirations of a promotion to the United States if successful, he volunteers for an unofficial mission to rescue his colleague and heads to Lebanon.

Upon arrival at the airport, 'Min-jun' narrowly avoids a hail of bullets from airport security guards who are after his life. By chance, he ends up getting into the car of a Korean taxi driver named 'Pan-su'. With local gangsters hot on their heels attempting to steal the ransom money, 'Min-jun' has no choice but to rely on expat Pan-su, the only fellow Korean around. However, can this shady character, who will do anything for money, truly help in rescuing his colleague?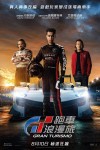 4 GRAN TURISMO
d. Neill Blomkamp
David Harbour, Orlando Bloom, Archie Madekwe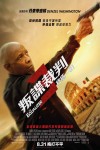 3 THE EQUALIZER 3
d. Antoine Fuqua
Denzel Washington, Dakota Fanning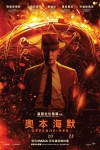 2 OPPENHEIMER
d. Christopher Nolan
Cillian Murphy, Emily Blunt, Robert Downey Jr.,
Matt Damon, Florence Pugh,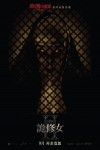 1 THE NUN II
d. Michael Chaves
Taissa Farmiga, Jonas Bloquet, Storm Reid