For the week ending Sunday, September 3 2023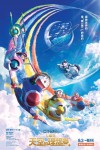 10 DORAEMON THE MOVIE: NOBITA'S SKY UTOPIA
d. Takumi Doyama
Japanese Animation
Rating : I
Length : 108 mins.
Opening August 3 2023
Trailer :
https://youtu.be/7sD2P8ETVdY
[ BROADWAY CIRCUIT ]
This time, the Doraemon and Nobita's adventure takes them to the skies when Doraemon's new airship gadget brings them to Paradapia, the titular Sky Utopia, a world in the clouds where different lands exists alongside one another. They meet a perfect robot called Sonya and become friends with him. However, there is a secret about Paradapia...
9 BARBIE
d. Gerta Gerwig
Margot Robbie, Ryan Gosling, America Ferrera,
Kate McKinnon, Michael Cera, Ariana Greenblatt,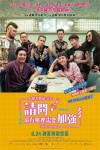 8 MISS SHAMPOO
d. Giddens Ko
Kai Ko Chen-Tung, Chun Feng, Vivian Sung
Rating : IIB
Length : 120 min.
Opening August 24 2023

[ HONG KONG MOVIES 6 ]
On an ordinary raining day, an unordinary incident happened to Feng and Tai

Thanks to Feng, Tai barely escaped alive and took over the mafia boss position. Along with his two buddies – Leggy and Fish, they tried to find the ex-boss's murderer; at the same time, Tai tried to pay back to his savior – Feng. Meanwhile, Tai smelled a rat among his gang.

Despite being young, Feng had no fear when made face to face to the gangsters. That interested Tai and in order to repay her, he mandated all the gang members to have their hair done by Feng. All of a sudden, Feng transformed from an unexperienced junior shampoo girl to the most popular hairstylist in the shop.

Out of the blue, Feng shaved off Tai's eyebrow.

She did all that just to stop Tai from getting into the fight that night. Tai suddenly got butterflies in his stomach.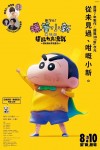 7 NEW DIMENSION! CRAYON SHIN-CHEN THE MOVIE: BATTLE OF SUPERNATURAL POWERS ~FLYING SUSHI~
d. Hitoshi Ohne
Japanese Animation
Rating : IIA
Length : 94 mins.
Opening August 10 2023
Trailer :
https://youtu.be/--Yx0w5FvQg
[ BROADWAY CIRCUIT ]
40-years ago, there was a prophecy claiming that in the year of "20" and "23", two emitting lights would come to the Earth from outer space. And the dark light with strong power will bring out a huge disaster. In the summer of 2023, as predicted, two mysterious lights approach Japan and descend on Kasukabe. The white light hits Shin-chan, which makes him get a superpower. Meanwhile, a man called Mitsuru Hiriya, has been bathed in dark light and has acquired psychic powers begins to run amok.
A man who wants the destruction of the world, Hiriya VS A happy-go-lucky kindergarten child, Shinnosuke. A superpower battle is going to begin!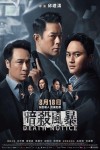 6 DEATH NOTICE
Can : Um Sat Fung Bo
Lit : Assassination Storm
AKA : DEATH NOTIFY
AKA : Sei Mong Tung Ji Dan: Um Hak Jeh
d. Herman Yau Lai To
Louis Koo Tin Lok, Julian Cheung Chi Lam, Francis Ng Chun Yu,
Myolie Wu Hung Yi, Chrissie Chau Sau Na,
Ray Lui Leung Wai, Philip Keung Ho Man,
Danny Chan Kwok Kwan, Timmy Hung Tin Ming,
Pakho Chau, Babyjohn Choi Hong Yik
6 Wing (Lok Wing), Justin Cheung Kin Sing,
Rating : IIB mins.
Length : 100 mins.
Opening December 2019 (POSTPONED)
Opening December 9 2021 (POSTPONED)
Opening March 31 2022 (POSTPONED)
Opening July 28 2022 (POSTPONED)
Opening August 18 2023
Trailer :
https://youtu.be/e7xLBXR0gjs
[ THE FILM CATALOGUE ]
A killer called "E" has been leaving a death notification card after killing scumbags who evaded the law. Police reacted by forming a task force with the elite personnels from each field to capture the vigilante. But in reality, what each department did was dumping their best but most eccentric members to the task force.
There is the high IQ but low EQ criminalist Luo Fei, the ill-mannered profiler Mu Jian Yun, the inflexible captain Han Hao, the cowardly crime lab specialist Yin Jian, the gothic loving forensic pathologist Liang Yin, the hacker Zeng Ri Hua, and the volatile combat specialist Xiong Yuan. With each murder, the task force uncovers the crimes the victims had committed, at the same time, gets closer to finding the mysterious vigilante.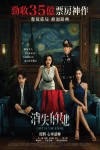 5 LOST IN THE STARS
Can : Siu Sut Dik Ta
d. Cui Rui, Liu Xiang
Zhu Yilong, Ni Ni, Janice Man Wing Shan, Du Jiang
Kim Sun-young, Park Ji-Hu, Park Bo Young, Kim Do-yoon,
Park Seo Jun, Lee Byung-hun
Rating : IIB
Length : 122 mins.
Opening August 24 2023

[ BROADWAY CIRCUIT ]
He Fei's wife Li Muzi mysteriously disappears during their wedding anniversary trip. After a desperate searching, Li Muzi reappears. But He Fei insists that the strange woman shows up now is not his wife although she can prove her identity in every single way. As Chen Mai, a top lawyer gets involved in this bizarre case, more mysteries start to emerge...The world has been reduced to rubble by a massive earthquake. While no one knows for sure how far the ruins stretch, or what the cause of the earthquake may be, in the heart of Seoul there is only one apartment building left standing. It is called Hwang Gung Apartments. As time passes, outsiders start coming in to Hwang Gung Apartments trying to escape the extreme cold. Before long, the apartment residents are unable to cope with the increasing numbers. Feeling a threat to their very survival, the residents enact a special measure.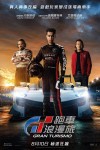 4 GRAN TURISMO
d. Neill Blomkamp
David Harbour, Orlando Bloom, Archie Madekwe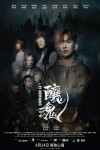 3 IT REMAINS
Can : Yeung Won
Lit : Brewing Spirit
d. Charlie Wong Wing Fung
Anson Lo Hon Ting, Summer Chan Chi Huen,
Tommy Chu Pak Hong, Ng Siu Hin,
Tree Kwok Chui Yi, John Chiang Dai Wai,
Angela Yuen Lai Lam, Lam Yiu Sing
Rating : IIB
Length : 100 mins.
Opening August 24 2023

[ HONG KONG MOVIE 6 ]
A group of friends, Finn, Luke, Liam and Cora, heads to a little-known island for a getaway camping trip.

Upon arrival, the friends are startled to find the island devoid of residents aside from a father and his daughter. When strange paranormal encounters begin to occur, it becomes evident that a supernatural force is at work...

With the group trapped on this mysterious island shrouded in darkness, will they be able to escape alive?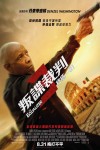 2 THE EQUALIZER 3
d. Antoine Fuqua
Denzel Washington, Dakota Fanning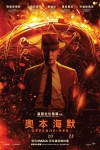 1 OPPENHEIMER
d. Christopher Nolan
Cillian Murphy, Emily Blunt, Robert Downey Jr.,
Matt Damon, Florence Pugh,