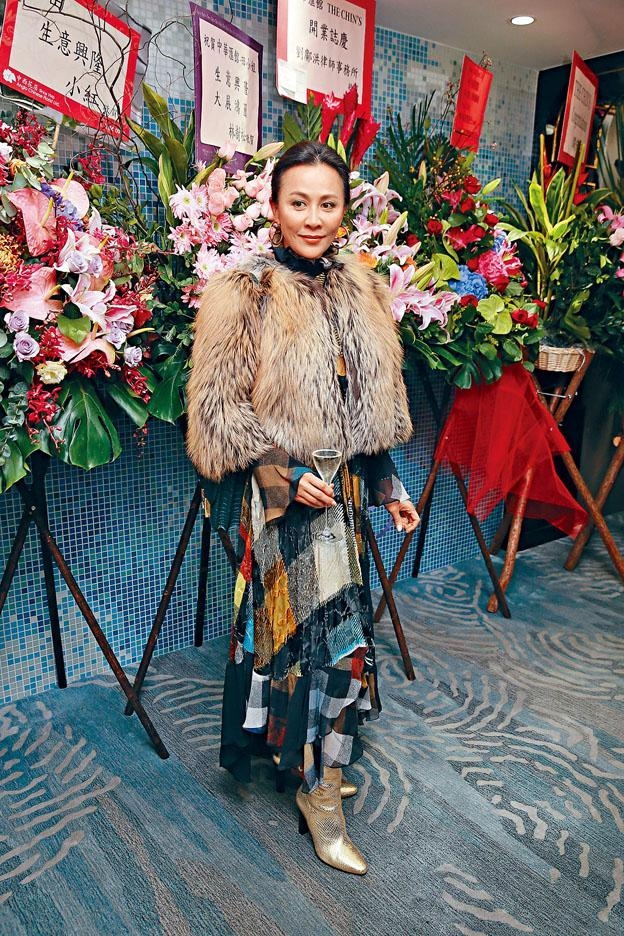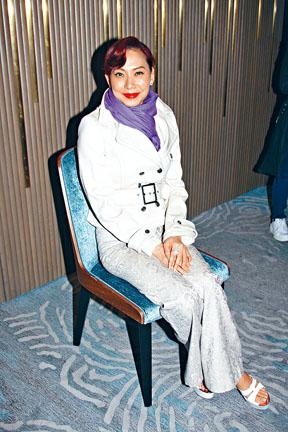 courtesy of singtao.com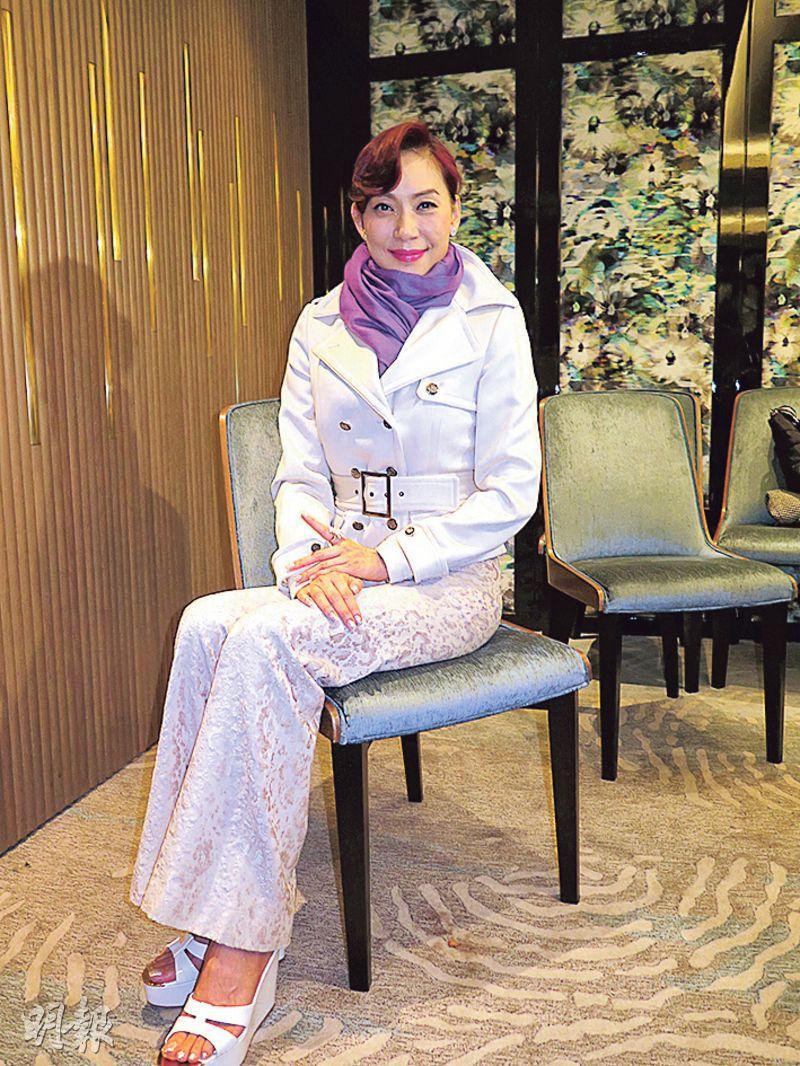 Cally Kwong needs help to sit down for her interview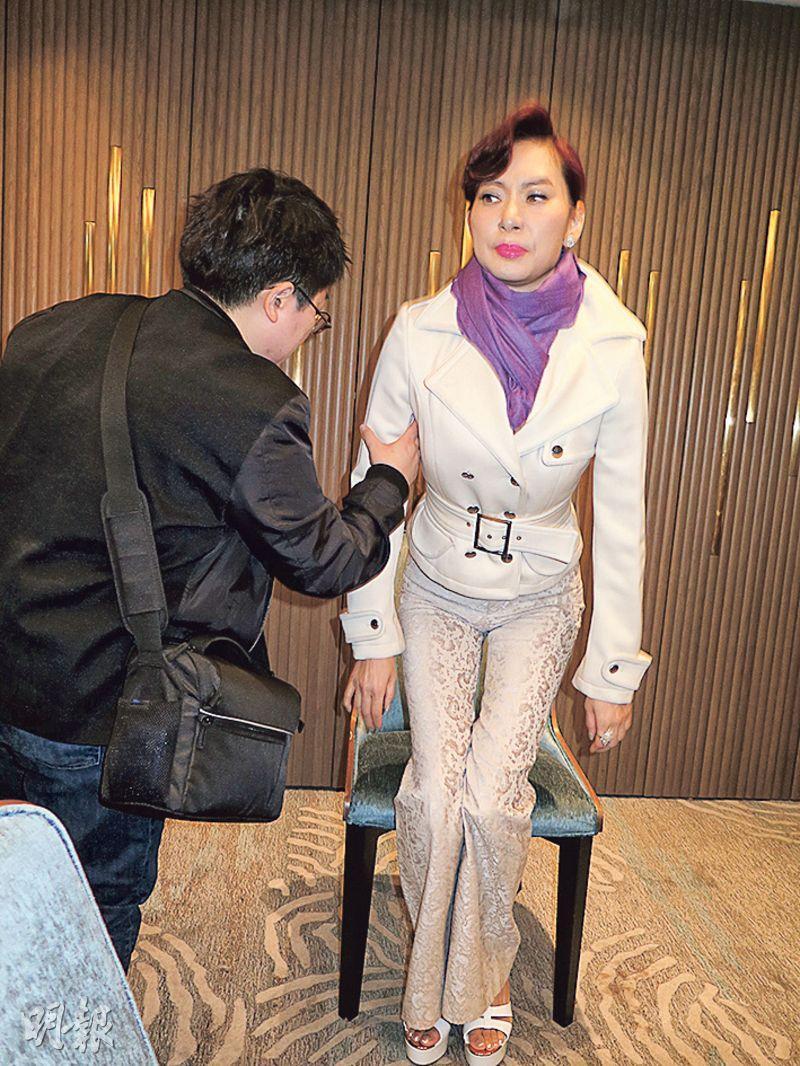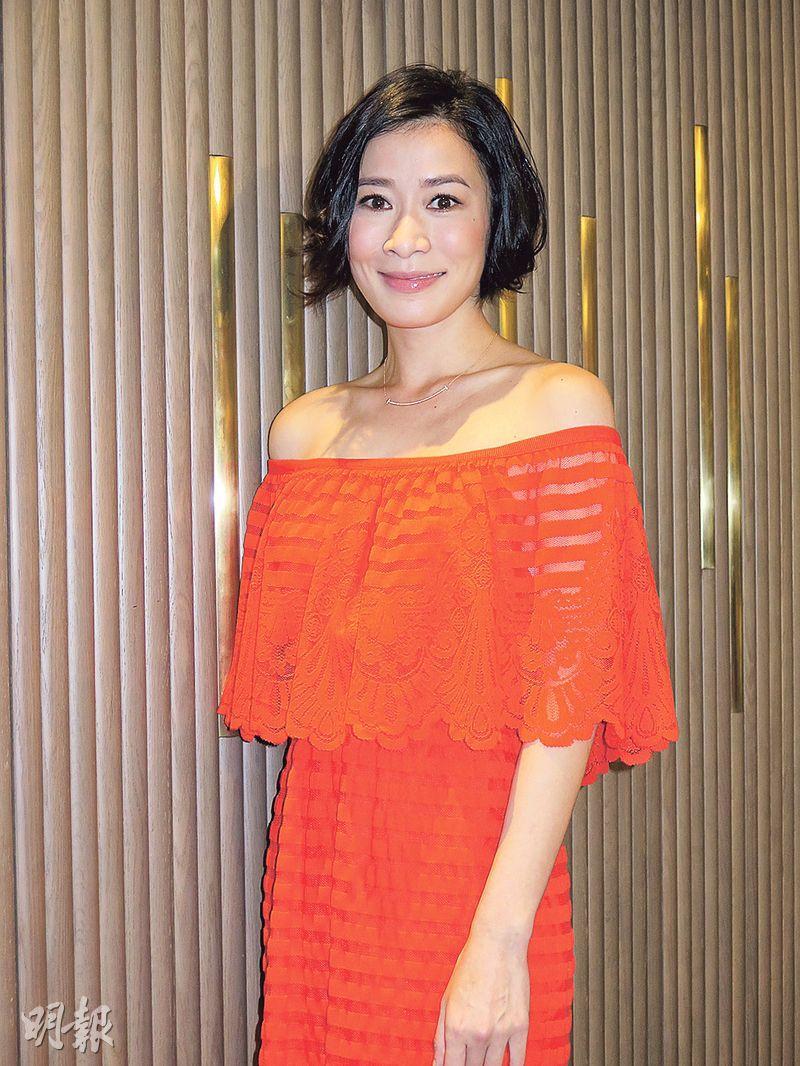 Charmaine Sheh often cooks at home with her mother and brother
courtesy of mingpao.com
Carina Lau wants to start a film company
Cally Kwong has to sit down for a little while
courtesy of on.cc
Carina Lau Ka Ling, Cally Kwong Mei Wan and Charmaine Sheh Sze Man yesterday attended a Central restaurant opening ribbon cutting ceremony. Stating that she would like to run some interesting businesses, Ka Ling released her own fashion brand that recently has broken even. Since the company was still in its beginning stages, Ka Ling was optimistic about the Mainland's developing market in the future. However, Ka Ling admitted that her biggest interest was still acting. Thus she took three movie roles in one breath this year. One of them will be the Tsui Hark produced DETECTIVE DEE 3 (DIK YUN KIT 3), in which she will reprise her role as Wu Zetian. The role will require many hours in make up and costumes again, she joked that she expected hardship but she liked acting. It will be worth everything.
Ka Ling also was full of ideas, other than acting she even prepared to form a film company and invest in movie productions. Will her new company expect her husband Tony Leung Chiu Wai to perform? Will she as the producer suppress her husband's market rate? She said, "Of course I will have plans for him, he won't be able to turn down offers! As for salary naturally it won't be more or less, he will probably get a bonus!" Will she expect Wong Kar Wai to direct as well? She said that she will also have plans for Big Director Wong, but will she not be afraid of spending a lot of time and money? Ka Ling joked, "I will stipulate in the contract that I won't pay if the production will run over, because I won't have any money!"
Will Ka Ling set her husband's work schedule so he will be able to go home on time? Ka Ling laughed and said, "That won't be necessary, it won't matter if he goes home or not!" She admitted that the current Hong Kong films are falling behind. She as a part of the Hong Kong film industry will have to support film. In particular a lot of stories have happened in the first half of her life. She has thought about using her life as a blueprint to make a inspirational women's film.
Sheh Sze Man said that both her mother and brother are good cooks. She once thought about opening a supper club, but she knew that with her bold personality she would often give meals away for free. Thus she would definitely lose money in the restaurant business. Recently she and Dayo Wong Tze Wah have been working on DUNG DUK DUT GUNG (STAND UP SPECIAL AGENT), Ah Sheh said that on the first day of work she already asked Tze Wah to take her to dinner, he actually did not even have "cent" on him. Of course in the end he was unable to. Ah Sheh brought it up again a few days ago, Tze Wah also had the excuse of leaving his wallet and phone in the car. Naturally she paid the bill again.