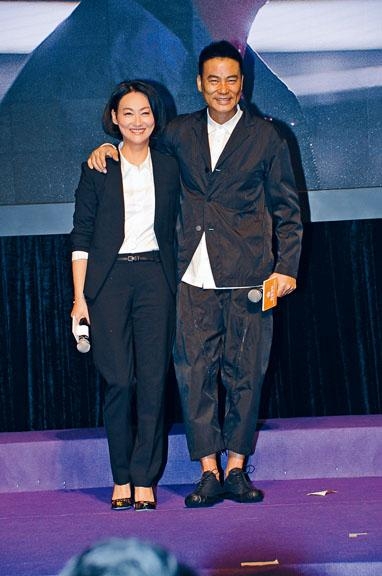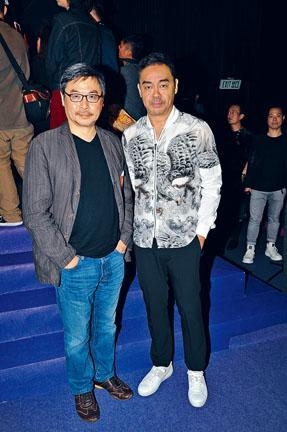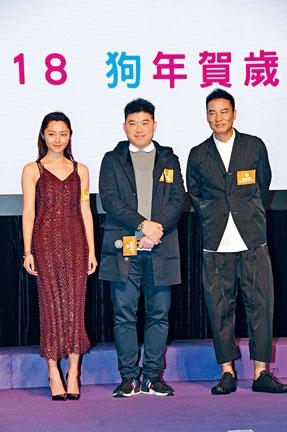 Michelle Wai, Patrick Kong, Simon Yam
courtesy of singtao.com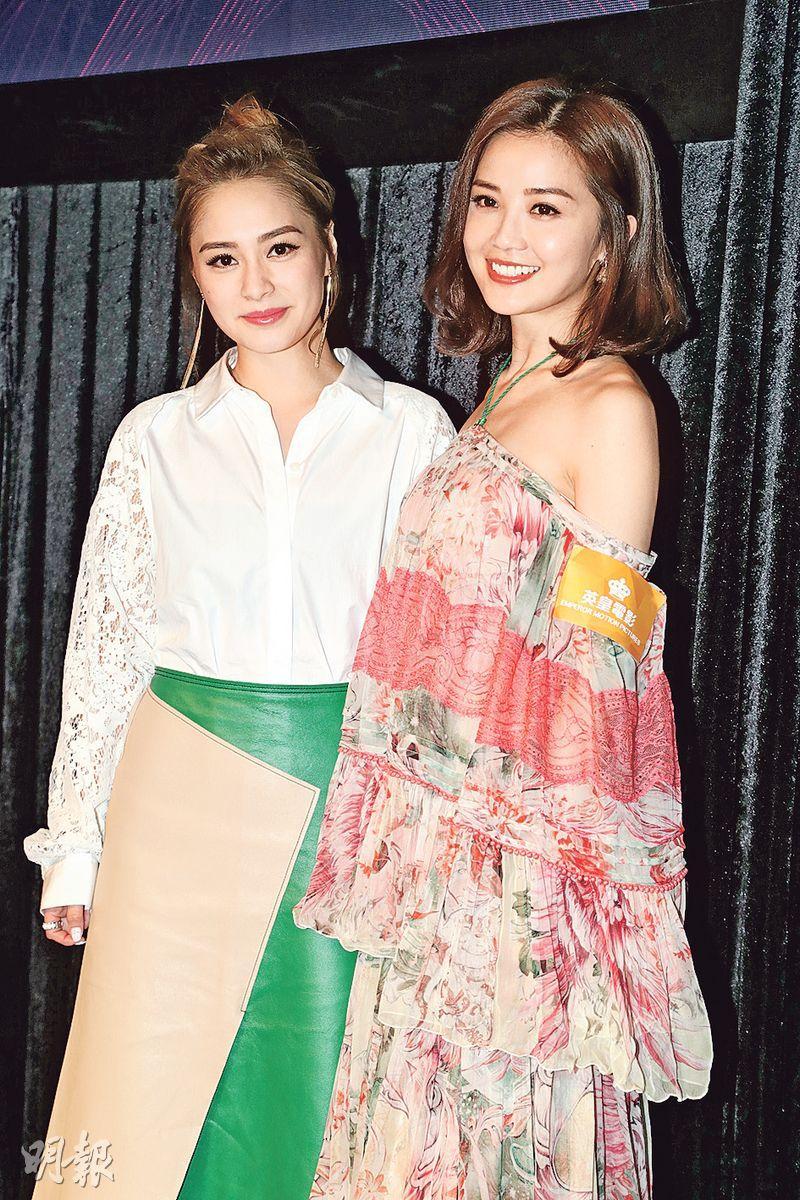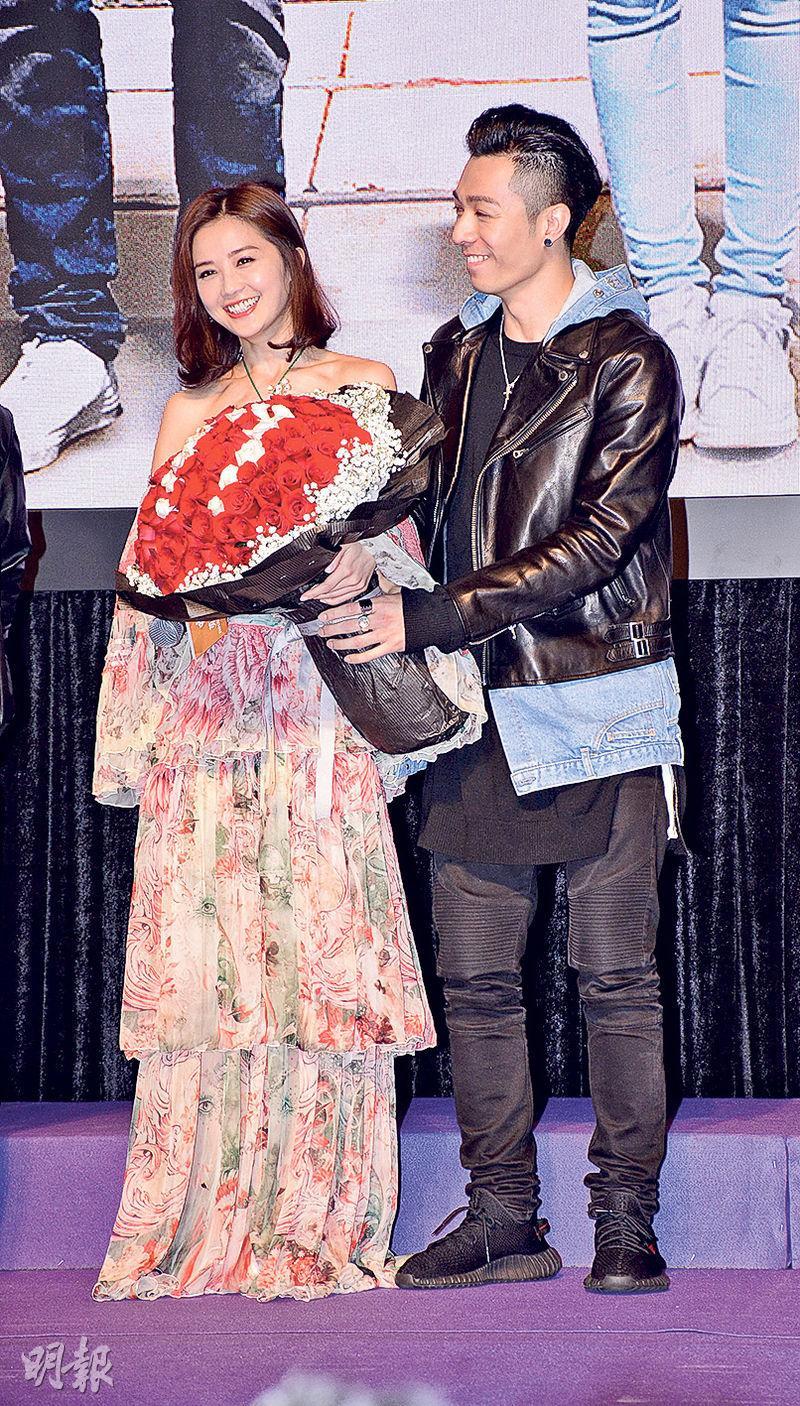 Simon Yam wants to keep working on action films with Kara Wai, but MRS. K will be her last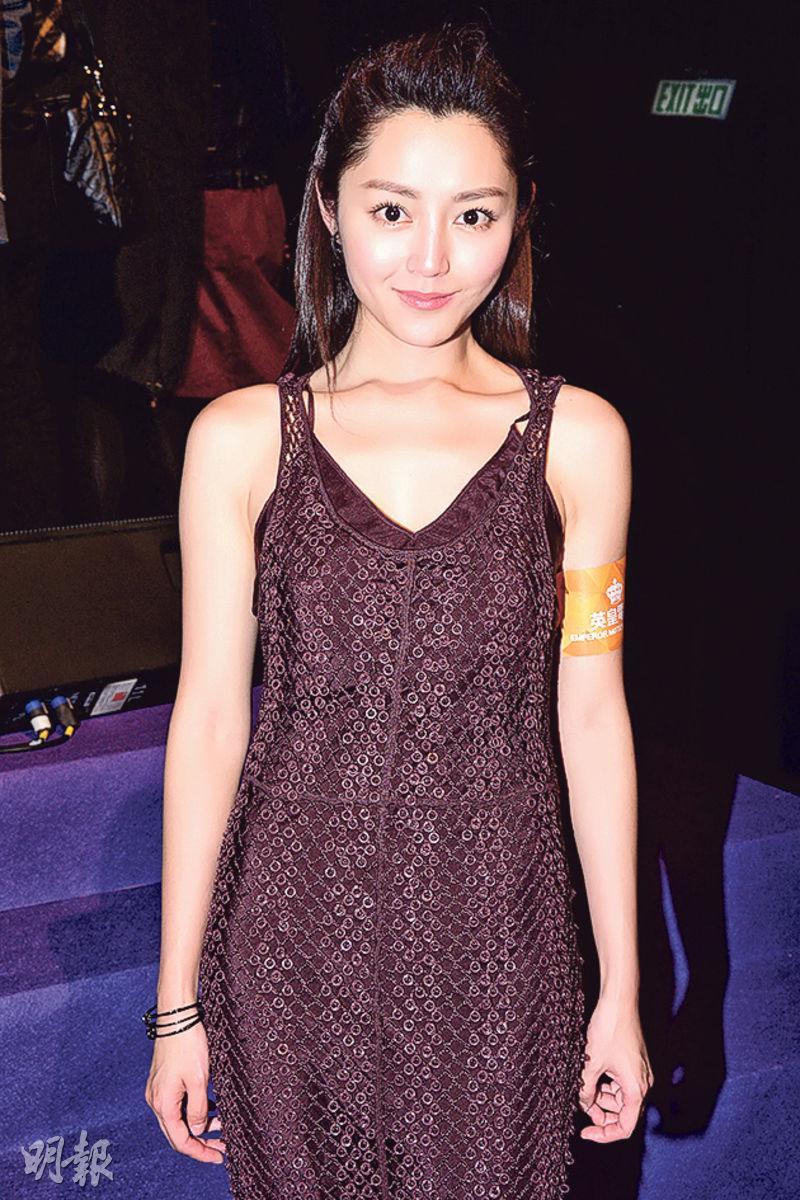 Michelle Wai admits to have the company's full support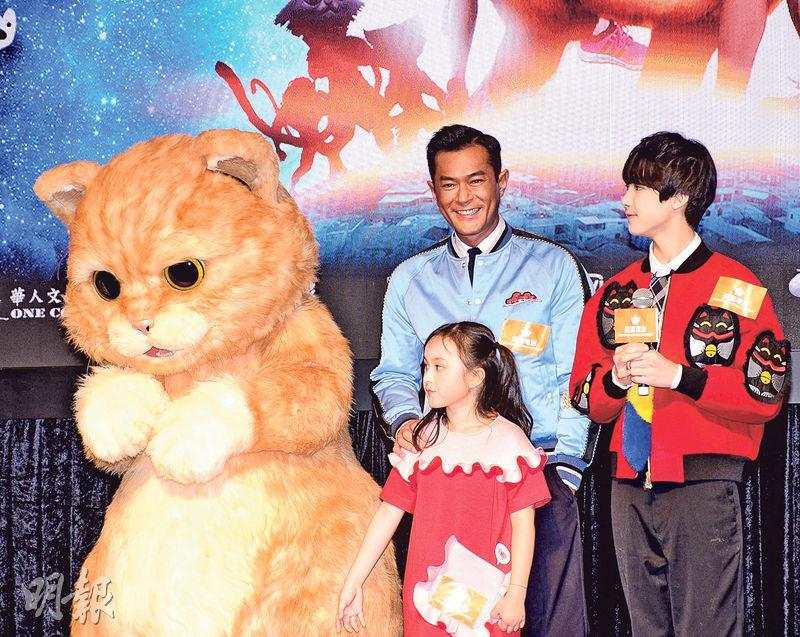 Louis Koo promotes MEOW with Andy Huang and Jessica Liu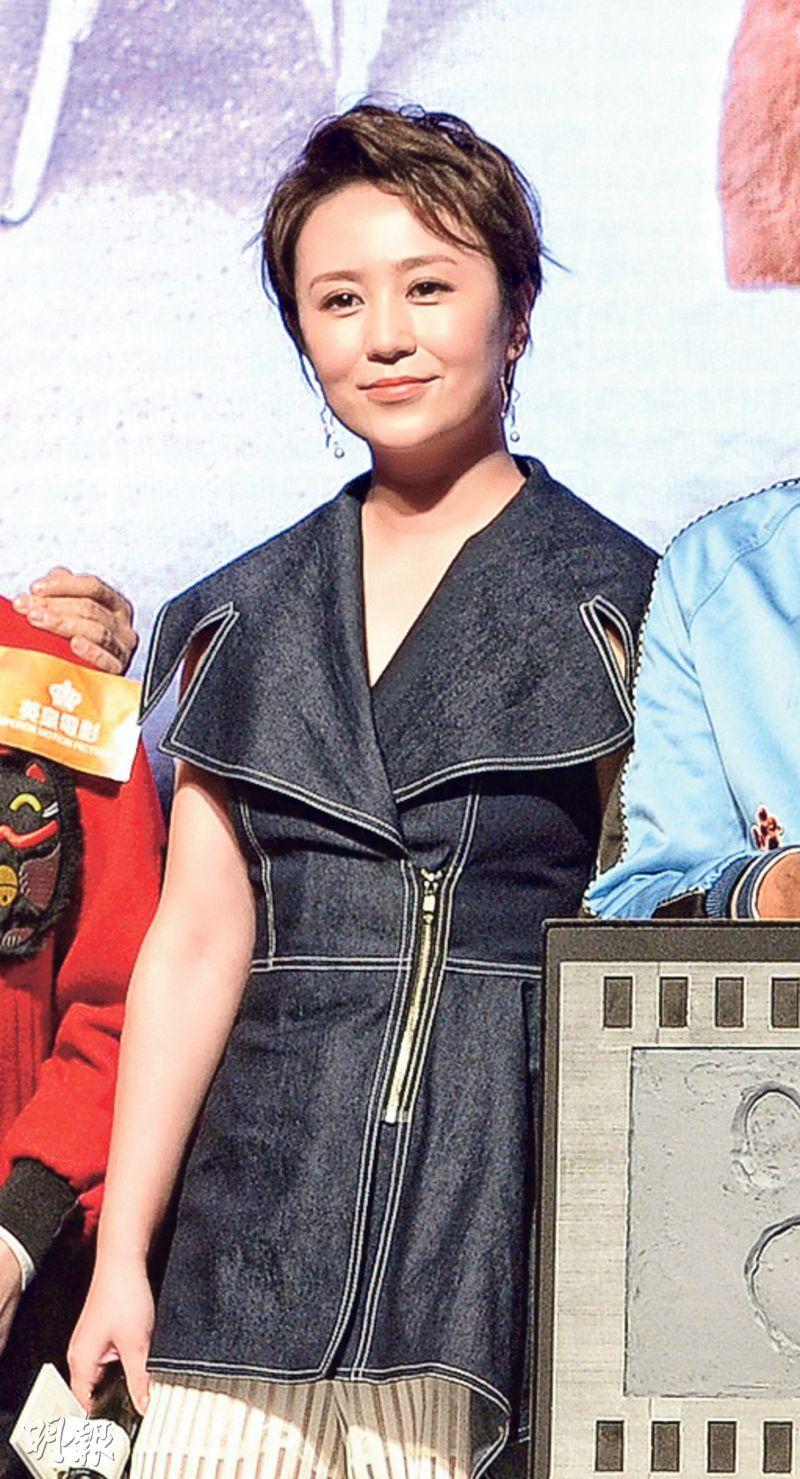 Ma Li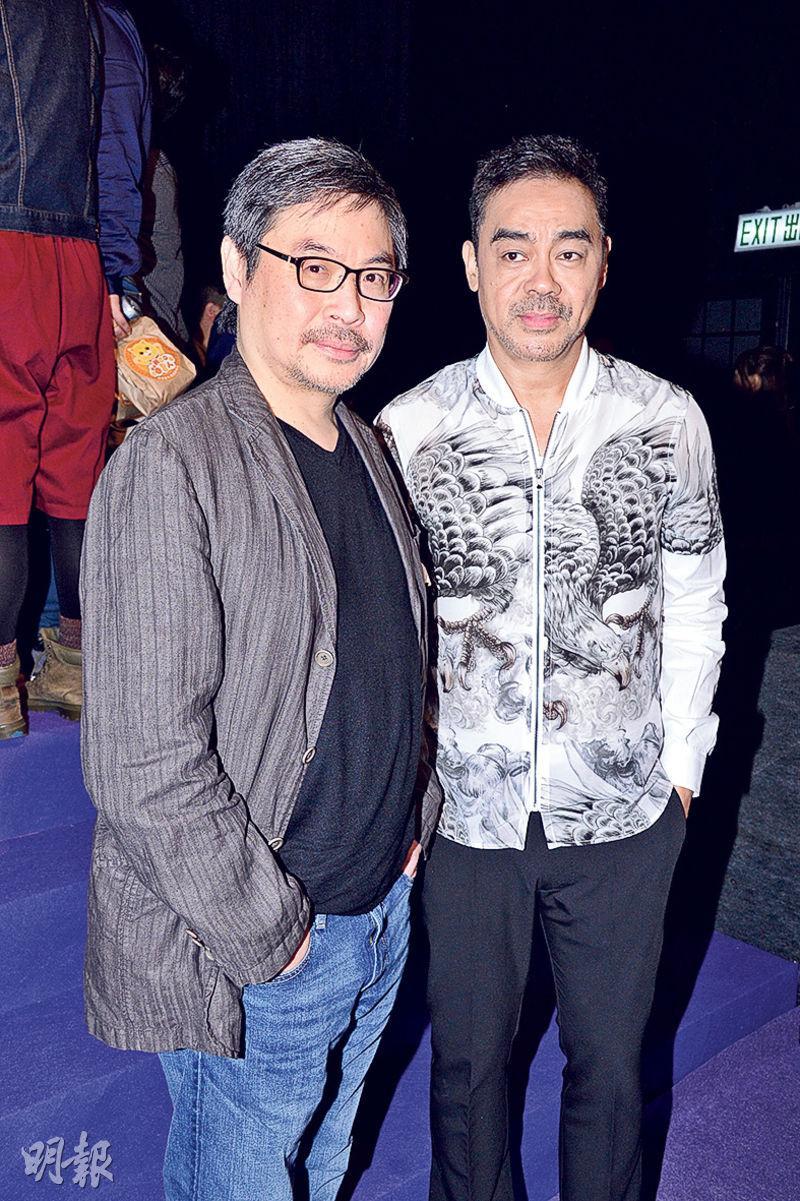 Sean Lau jokes that every time he finishes one of Wai Ka Fai's movies he wants to retire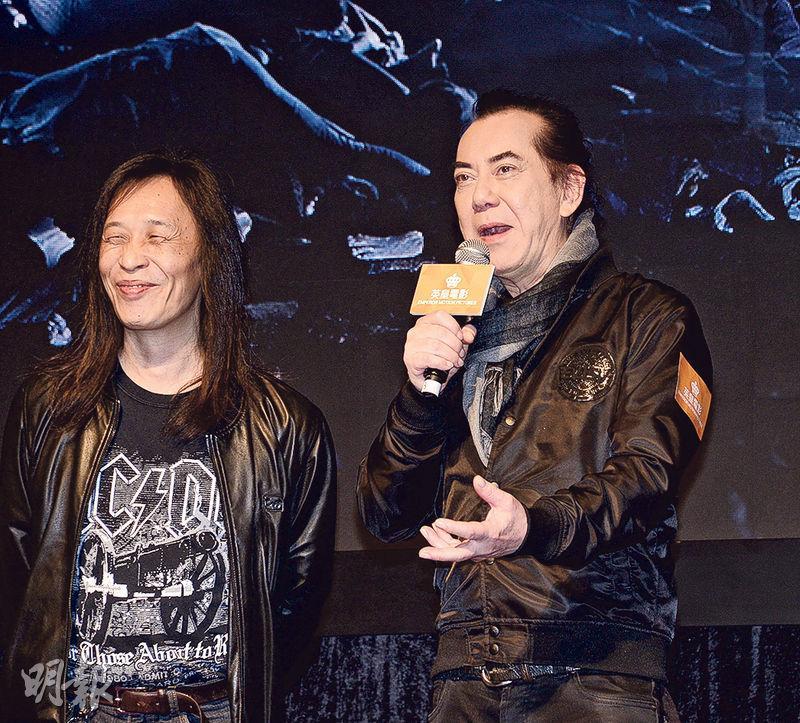 Director Herman Yau and Anthony Wong work together on a blood and gore film for the last time
courtesy of mingpao.com
MEOW's fat cat takes a selfie with boss Albert Yeung and the stars
Charlene Choi has a lot of opportunities in 77 HEARTBREAKS
Gillian Chung guest stars in Charlene Choi's new film
Louis Koo carries a bone
Louis Koo, his on screen wife Ma Li and on screen children have a pleasant collaboration
Pakho Chau presents flowers to Charlene Choi
Charlene Choi and Pakho Chau have a lot of bed scenes
Many look forward to Kara Wai's "final fight" in MRS. K
Michelle Wai will be in a romance with Simon Yam in her new film.
Anthony Wong, Herman Yau, Michelle Wai, Gordon Lam
Wai Ka Fai
Alex Fong Chung Shun, director Cheung Ka Kit, Carlos Chan
courtesy of on.cc
Sean Lau Ching Wan, Louis Koo Tin Lok, Simon Yam Tat Wa, Charlene Choi Cheuk Yin, Gillian Chung Yun Tung, Pakho Chau, Alex Fong Chung Shun, Anthony Wong Chau Sun, Kara Wai Ying Hung and Michelle Wai Sze Nga yesterday attended the Hong Kong International Film and Television Market's Emperor Motion Picture showcase. Upcoming releases and productions were introduced, including 77 HEARTBREAKS (YUEN LEUNG TA 77 CHI), MOTHER-IN-LAW VS. SON-IN-LAW (NGOR DIK CHING DIK NUI SAI), COLD DETECTIVE (SUN TAM DAI JIN) and MEOW (MIU SING YUN). Goo Jai and the giant kitten's pairing caught the most attention, even handsome guys and pretty girls were no match.
Emperor boss Albert Yeung Sau Sing said that this year the company will make four films, next year it will make three film. As for the investment amount, he said, "I didn't count, the total amount hasn't been set yet. I have an idea." Wai Ying Hung said that MRS. K was her final action film. Mr. Yeung said, "She really is very injured, she has been resting for over a month. (Would you cultivate an action actress successor?) It's very hard, for now I don't have any on hand."
Yesterday appearing with his co-star in MEOW, Koo Tin Lok also was with his on screen wife Ma Li, 4 and a half year old daughter Jessica Liu Chutian, 14 year old son Andy Huang. Goo Jai and the cat even gave each other high five. Goo Ja was asked whether a sequel would be made. He said, "Next time we will make WOOF." His on screen children revealed that he prepared a lot of food for work. Goo Jai said that Tian Tian was already half a size larger halfway through the shoot because she ate all the prop potato chips! Now she is much thinner.
Was working with children not hard? Goo Jai said, "Tian Tian isn't difficult at all, she is very nice." In the film Goo Jai and Ma Li had kiss scenes. Goo Jai said that in the film as soon as Ma Li got mad he would kiss her. They kissed five or six times, the most in his film career. Anyone who did not know might think that he paid off the director. Ma Li said that she completed the dreams of women all around the entire nation. She kissed a god and not just once! She was very happy to work with Benny Chan Muk Sing. "I feel Hong Kong actors and directors are very professional, I have to give them a like."
Yam Tat Wa and Wai Sze Nga in the 2018 Lunar New Year film MOTHER-IN-LAW VS. SON-IN-LAW would have an age defying romance. Brother Wa said that when the film will start production in July, he will take Sze Nga for a walk on the beach. Has Brother Wa dated a young girl in real life? Brother Wa joked, "Sure, earlier in SARA I was with Ah Sa. (Not including movies?) I am dating my daughter." In the film he played a subdivided property king. He joked that lately he has been frequently looking at properties for research. He planned to buy a few units after making the movie. Brother Wa also joked that he would learn from Goo Jai. "He even bought (Johnnie) To Kei Fung's office. I am in that building's sixth floor. I told Goo Jai to go too and buy the film company." With properties around the world, Brother Wa was also a world class property kng. He said that he only bought a little.
Wai Sze Nga said that Brother Wa was her idol and she never thought that they could play a couple. Will they have any kiss scene? She guessed that they will. Starring in two films, Sze Nga did not deny that she had the support of the company. "The company has said that, it told me to work hard. The company knows I really like to make movies. (Did the company prohibit you from dating?) It didn't say I can't date. Dating will increase experience, which would widen the acting range."
In THE SLEEP CURSE (SUT MIN) Wai Sze Nga played two characters. Aside from working with Anthony Wong Chau Sun and Gordon Lam Ka Tung, she also performed a scene in which she tried to eat herself.
SLEEP was a reunion for Wong Chau Sun and director Yau Lai To after EBOLA VIRUS and THE UNTOLD STORY. Chau Sun stated that he will not work on another film with similar subject. The film has already been selected for the upcoming 19th Udine Far East Film Festival and the Hong Kong International Film Festival.
Lau Ching Wan at the end of the year will work on the Wai Ka Fai directed film COLD DETECTIVE (SUN TAM DAI JIN). The latter siad that when they worked together on the TVB series THE GREED OF MAN (DAI SI DOI), in one scene Ching Wan had ten ways to perform. Ching Wan joked, "I only took one salary."
Ten years ago they worked together on the film THE MAD DETECTIVE (SUN TAM). Wai Ka Fai pointed out that at the time he felt Ching Wan could go a little further. Thus this time he will arrange for him to play a entire serious crime unit by himself. Ching Wan joked, "I just found out myself, I am worrying. (Would you be afraid that you would end up with split personality?) No, how would it be so easy? (Playing multiple characters, would you ask for a raise?) No need." He also said that if playing a heavy character the actor would have a very hard time. Over the years his most difficult role was in WRITTEN BY (JOI SUN HO), but he did not have any special way to leave the character. He used his own intelligence to analyze it. Would his wife Amy Kwok Oi Ming have a hard time too? Ching Wan said, "No, don't make this sound too serious."
Ah Sa and Pakho Chau in the film 77 HEARTBREAKS played a couple that has been together for over a decade. A third party appeared between them. In the trailer they even had kiss and bed scenes. Guest star Chung Yun Tung and Yumiko Cheng Hei Yi played Ah Sa's best friends. Would Ah Sa forgive her boyfriend for making a mistake? She said, "That would depend on what he did, he can exceed the bottom line. (Like no third party in the film?) Yes." Speaking of bed scenes with Pakho, Ah Sa said, "He had a better time!" Pakho instead felt that he had a better time in the argument scene with Ah Sa's on screen father Lawrence Cheng Tan Shui.
Was it better for Pakho to make the bed scene or yell at someone? "Yelling at Brother Tan was better." Ah Sa immediately joked that he was "dissing" her. Pakho immediately said, "Arguing is better, bed scene is great." Ah Sa also revealed that the most memorable was the bed scene that ended up with them arguing. In real life did she run into anything similar? She said, "No." Ah Gil said that the appearance of her character would change Ah Sa's fate in the film. Was it just like real life? She said that they would change each other. Then, did she work on the film for free? Ah Sa said, "She was paid, but I don't know how much." Ah Gil revealed that she gave a friendly discount.
Alex Fong Chung Shun and Carlos Chan Ka Lok yesterday promoted new film JUI HAU, which will shoot on location in Macau. Being from there Fong Chung Shun joked that he was going home for work. He also said that he would take the team out to dinner and to the Emperor Hotel for a "few hands".
Chan Ka Lok said that his dream of working with Fong Chung Shun will come true. He praised how charming he was. "The most special is working with him. I have watched a lot of his work. After ten years in the business I finally get the chance, I can see his masculine charm!" Fong Chung Shun joked, "You have a bright future!"