courtesy of on.cc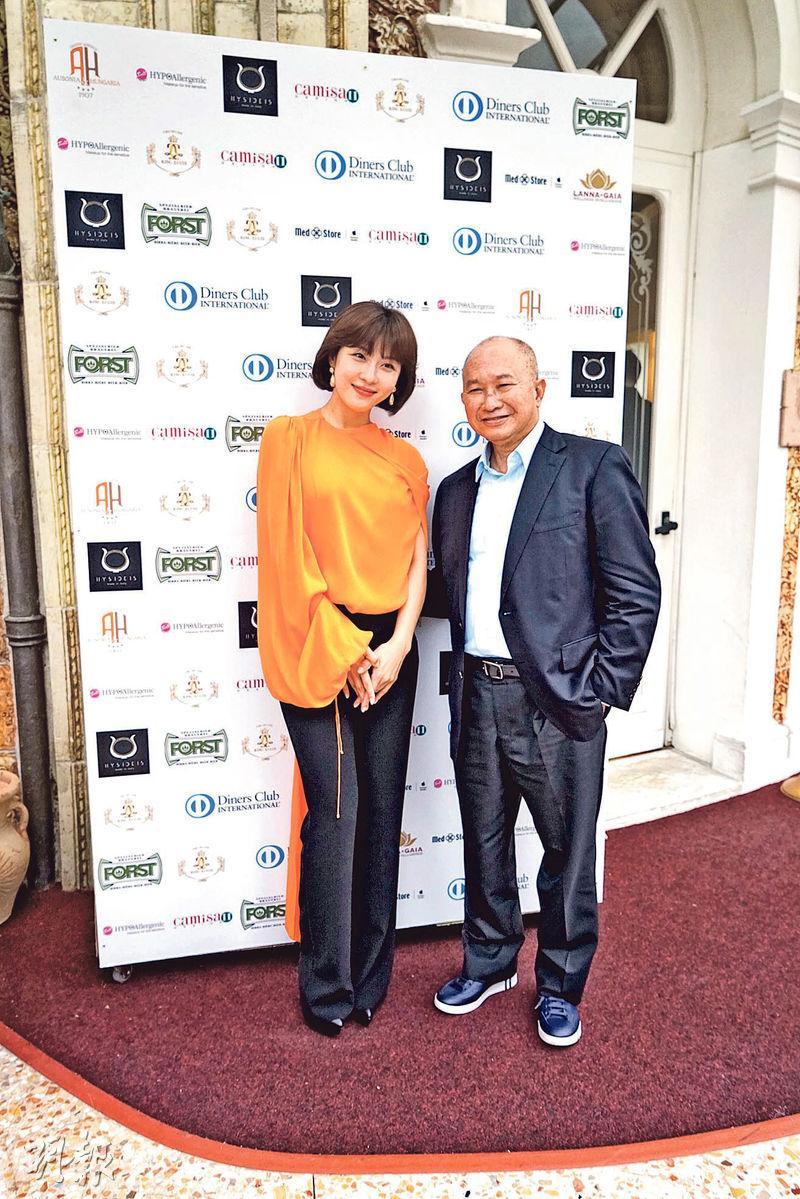 Ha Ji-Won and John Woo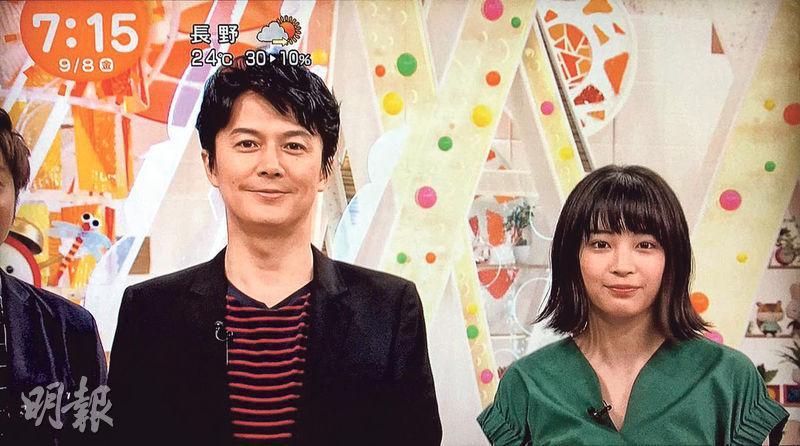 Masaharu Fukuyama has to return to Japan to promote THE THIRD MURDER and is unable to promote his other film in Venice.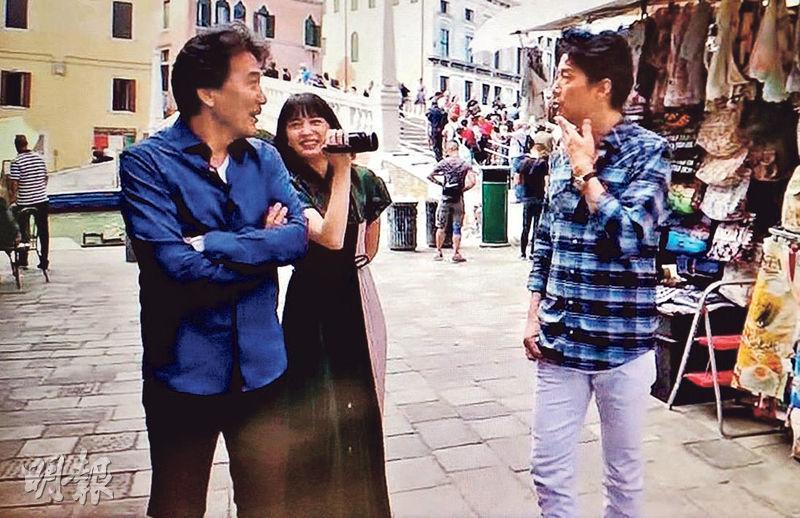 Masaharu Fukuyama earlier appeared on a morning program with his THE THIRD MURDER co-star in Venice
courtesy of mingpao.com
The John Woo (Ng Yu Sum) film MANHUNT (JUI BO) participated in this year's Venice International Film Festival with a world premiere and held a press conference. On the eve of the premiere, director Ng Yu Sum, lead actress Ha Ji-Won, Angeles Woo (Ng Fei Ha) spoke to the Italian media. The media there had to work the media advanced screening before landing an interview for the director and two actresses. Some Italian media members were unable to interview them because they were unable to squeeze into the media screening.
The venue that day was around 200 seats but it was filled in seconds! Many media members were extremely disappointed that they were unable to get in and could only wait the one the next day.
Media members who were able to watch the film raved about the film. "This was a classic John Woo film, fully entertaining!", "A return to John Woo's most classic", the English media THE BIG ISSUE said, "The viewing was rather enjoyable, as it felt like reliving his most classic work". The Polish media Film.org.pl said, "Fun beyond expectation, as it felt very different from Director Woo's other Hollywood films. The subject was lighter but with extremely heavy self cognition."
The director immediately spoke to the Italian media upon arriving in Venice. Most of the time he was interviewed with his daughter Ng Fei Ha. The foreign media praised Korean star Ha J-Won as the first female killer under the director's camera as very stylish. In the film Ha Ji-Won and Ng Fei Ha played a pair of female killers who were as close as sisters. Always cool and professional, Ha Ji-Won after running into lawyer Zhang Hanyu had her heart seemingly melted. Who knew how it would affect her sisterhood. Ha Ji-Won seemed to be rather decent mood in Venice. She was the happiest about seeing the director again. This was their first meeting during the film promotion and they had great chemistry.