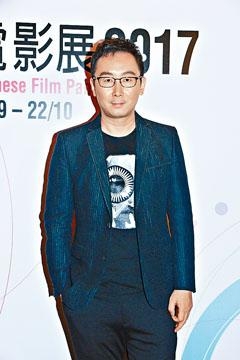 courtesy of singtao.com
The 5 day long Chinese Film Panorama 2017 opened last night. 16 films will be screened, two of which will be free. Famous director Lu Chuan's BORN IN CHINA was the opening film. The film took over 3 years to complete and was one of the most difficult production for Lu Chuan.
Would he stop making animal films? He said, "No, I just want to take a break. Because the previous film CITY OF LIFE AND DEATH took 5 years to wrap, I was rather exhausted. If I would have spent another 5 years, I would have really collapsed. As for not wanting to make the same subject it wasn't related to how difficult it was. I only feel that life is short. I hope to try different subjects in my film career, I don't want to repeat myself. Maybe ten years later I will try it again. I don't want to be typecast as the 'animal director', so earlier when big offers were made to me to make moves about sharks and sea turtles I turned them all down."
He revealed that he is planning a disaster that will start production at the end of the year. For now no actor has been confirmed. Later an audition will take place. Would he like to work with Hong Kong actors? He said, "I won't eliminate the possibility. Because I have always worked with Hong Kong film companies, I really like Hong Kong actors." Among Hong Kong actors he admired were Tony Leung Chiu Wai, Andy Lau Tak Wa, Chow Yun Fat, Sean Lau Ching Wan, Anthony Wong Chau Sun, he praised how amazing they were. Would he take this opportunity to meet them in Hong Kong? He said, "This trip is on a tight schedule, in addition for collaborations we have to take our time, sit down and talk. This time I probably won't have the time."