courtesy of on.cc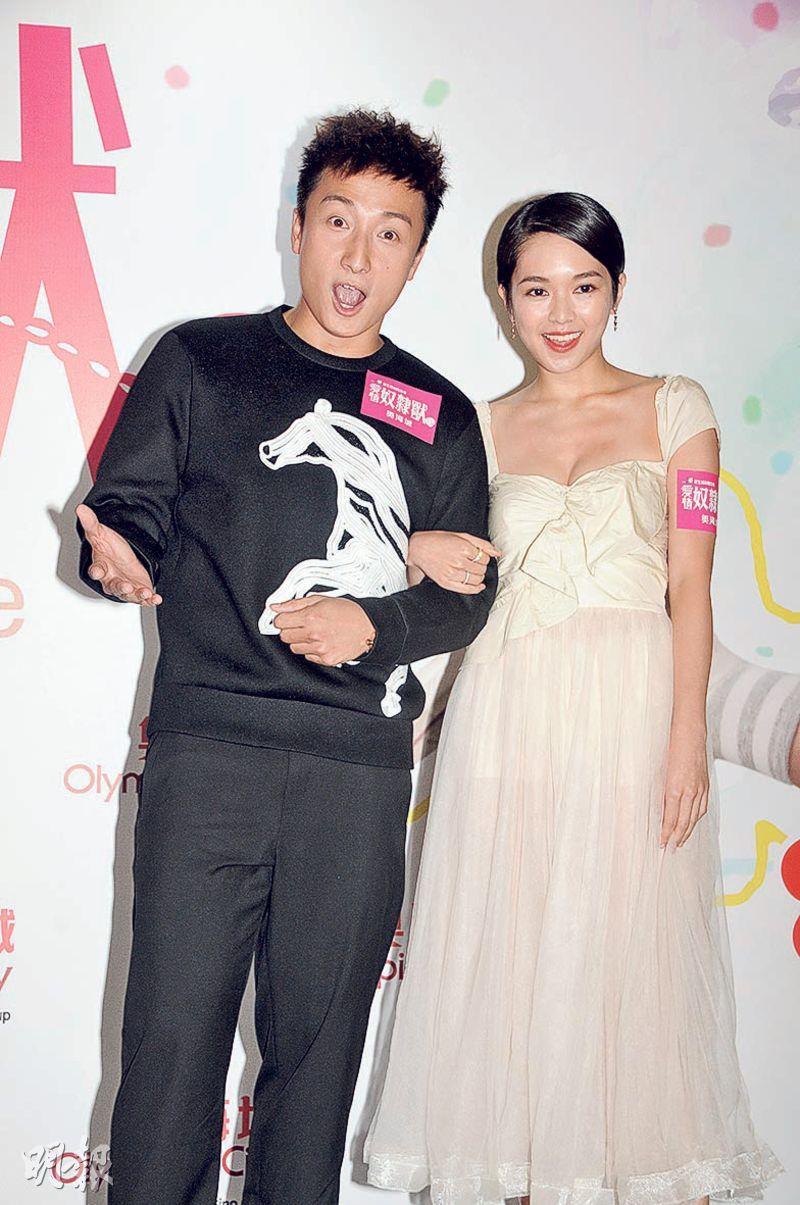 Alex Fong Lik Sun jokes that the sexy Cecilia So changes his mind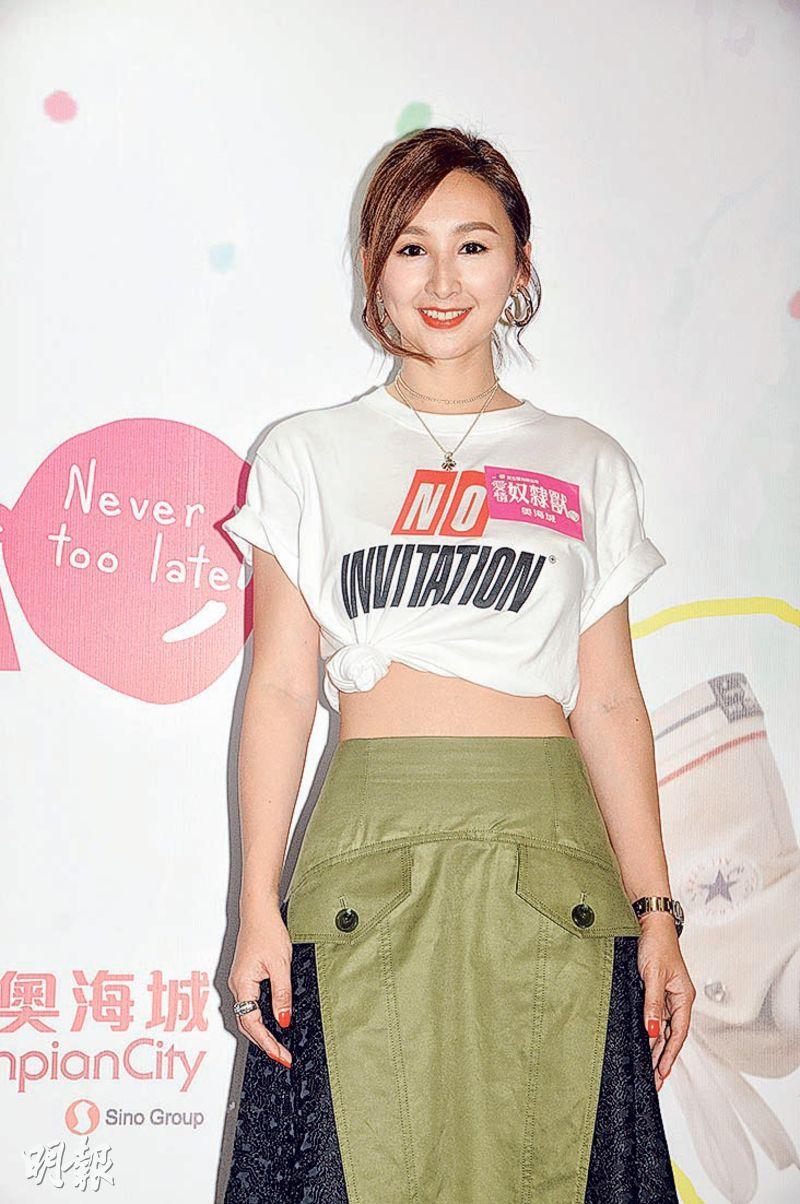 Samantha Ko gets hit by a guy for the first time and keeps tearing up after
courtesy of mingpao.com
The film NEVER TOO LATE (OI CHING LO DAI SAU) two nights ago held a premiere. Actors Alex Fong Lik Sun, Cecilia So Lai Shan, Samantha Ko Hoi Ning, Andrew Yuen Man Kit and Jacquelin Chong Sze Man attended. Timmy Hung Tin Ming, Patrick Tang Kin Won and Sukie Shek Wing Lei showed the support.
Siu Fong kept flirting with So Lai Shan jokingly. He even praised her for being a big girl now and suddenly had a little more femininity. So Lai Shan said that she chose what she wore, but she showed it to her boyfriend. He thought it was healthy but not too sexy. Siu Fong completely changed his mind about So Lai Shan and joked about her cleavage, "Would you take this type of healthy route more? You can go longer and further!"
Siu Fong and So Lai Shan in the film did not have a lot of intimate scenes in the film. He said that he was 12 years or one Chinese astrological cycle older than her, so he did not want to be scolded online. He did not ask the director for more intimate scene, but now he is starting to regret that. So Lai Shan smartly praised Siu Fong for being well maintained and their age difference was not too bad. Aside from them, Yuen Man Kit was also born on the Year of the Monkey. Siu Fong could not help but praise Yuen Man Kit, "We are all well maintained, like our age was frozen at 30 something!"
Siu Fong in the film knelt in the streets of Causeway Bay as Ko Hoi Ning slapped him 19 times. Siu Fong admitted that he has never been slapped before so it felt very awkward. Ko Hoi Ning also said that having to take a slap in return from him was also very awkward. "I have never been hit before. When I hit him we used positioning, but I had to take one from him! My head snapped to one side and my hair flew, even my face was swollen!"