Shiga Lin, Pakho Chau
Joyce Cheng, Louis Cheung
Would Ava Liu dare to eat what Andrew Lam feeds her?
courtesy of on.cc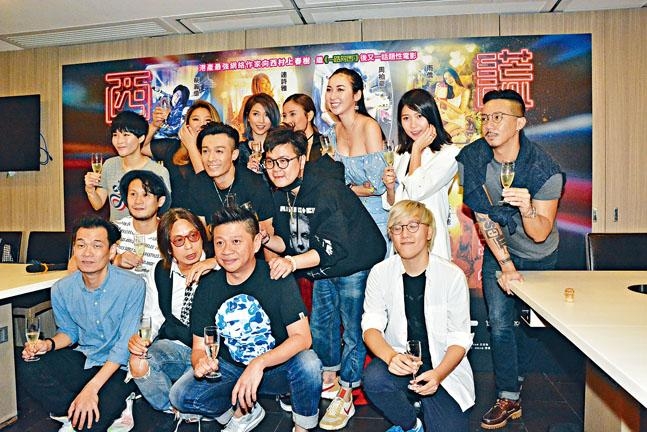 courtesy of singtao.com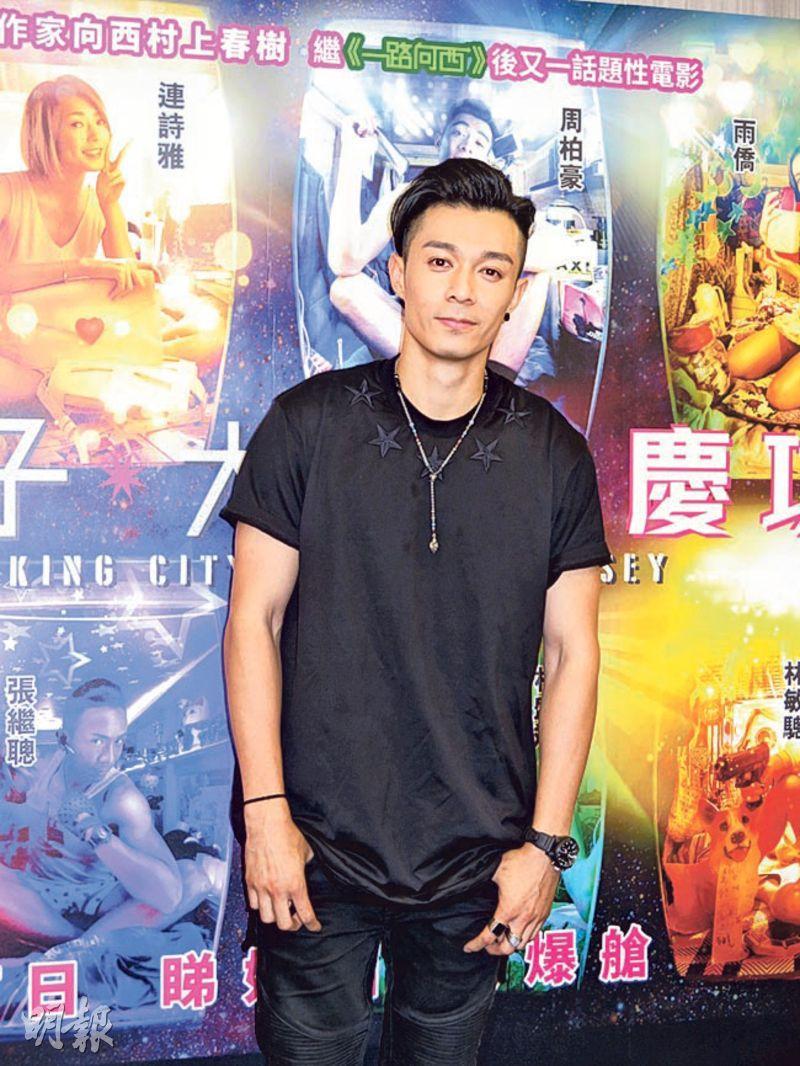 Pakho Chau jokes that if the film passes the HK$ 10 million mark, he would tell Bob Lam to return a slap for revenge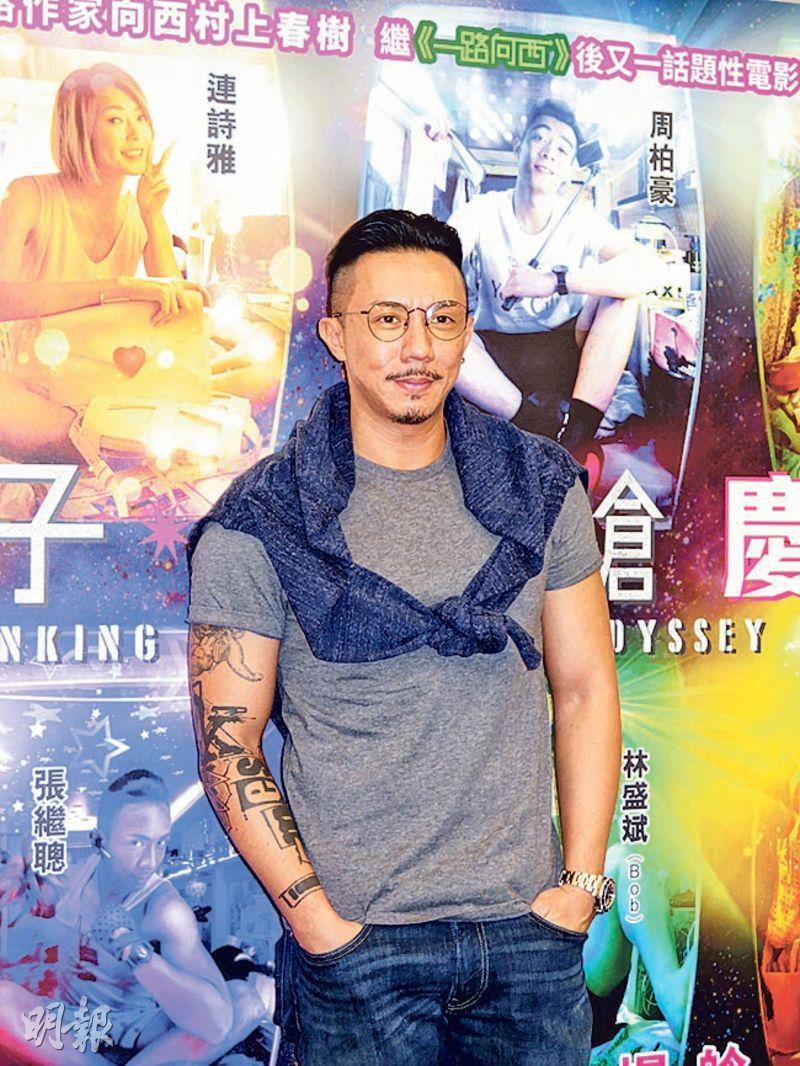 Louis Cheung would like to work with the same team again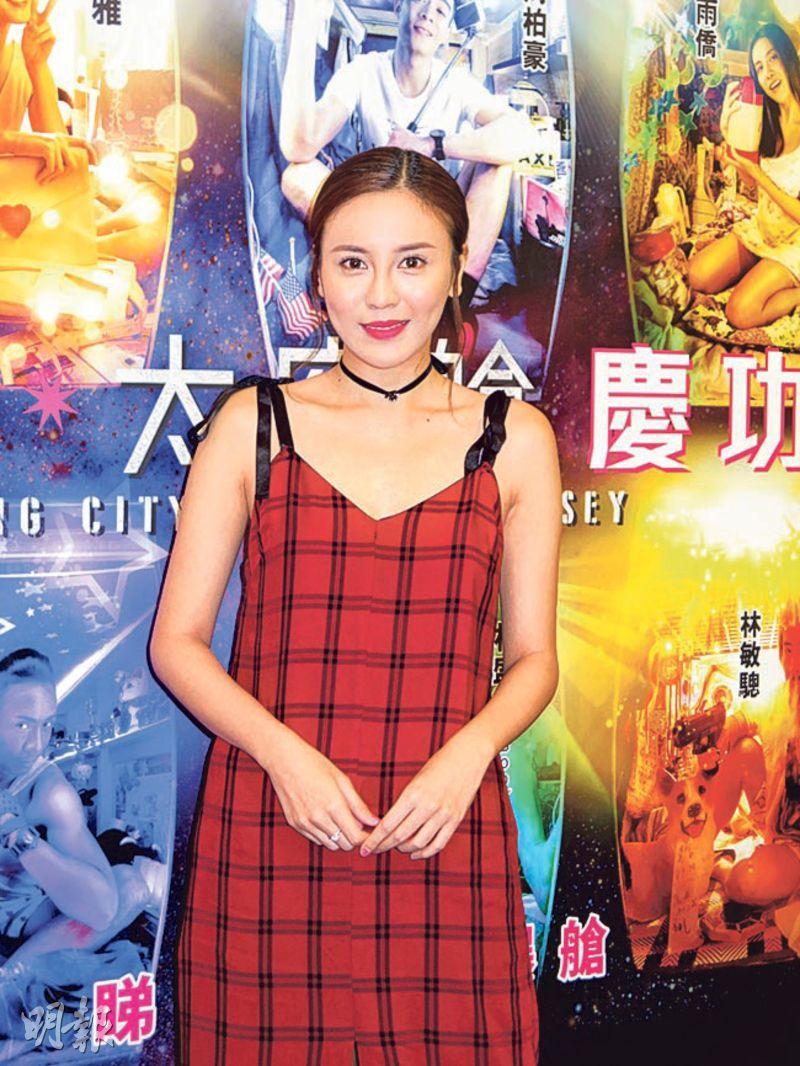 Ava Liu
courtesy of mingpao.com
The film THE SINKING CITY: ODYSSEY CAPSULE (SAI FONG GIK LOK: TAI BAU TAI JI TAI HUNG CHONG) made over HK$ 8 million in its Hong Kong release. Two nights ago a celebration was held. Actors Pakho Chau, Andrew Lam Man Chung, Louis Cheung Kai Chung, Joyce Cheng Yun Yi, Ava Liu (Yu Kiu) and Shiga Lin attended. Boss Stephen Shiu Jr. said that a sequel was certain.
Pakho Chau was asked what he would do if the film made over HK$ 10 million? He joked that he would like to see Bob Lam Sing Bun slap Lam Man Chung, but earlier when Lam Man Chung slapped Bob it was for effect. Did Lam Man Chung slap him? Pakho said, "If he did I would dodge it, I rely on my looks to make a living!"
Two nights ago the celebration banquet was hot pot casserole, which was Pakho's favorite. Yet because his Mainland concert tour was starting and he would have to perform in a different place every month, he no longer had rice. He said, "I came here but I wouldn't get to eat, I can only steam vegetables. I am starving!" How did his wife sate his hunger? Pakho said, "She made me a lot of meat, she is working very hard too!"
Yu Kiu in the film played a masseuse who often had good soup for her clients. However her boyfriend did not enjoy either. Actually she did not know how to give massages either. In the film she only pushed Pakho Chau a few times. As for her boyfriend's hobby, she said that he liked music. Unfortunately she made movies more and musically she was not in the same class to jam with him.
Cheung Kai Chung learned about the sequel and said that he would like to work with the other actors again. Because this time Pakho Chau's character required him to be very handsome, they had to play all the funny and odd performance. Actually Pakho Chau had a heavy sense of comedy and he hoped that next time they could be funny together. Ah Chung also said that the five of them had shades of the 80s Eric Tsang Chi Wai WINNERS AND SINNERS, with every shape and size. He said, "However I of course wouldn't say I belong to Bob's side. I want to stick closer to Pakho and (Babyjohn) Choi Hong Yik's handsome side!"