courtesy of on.cc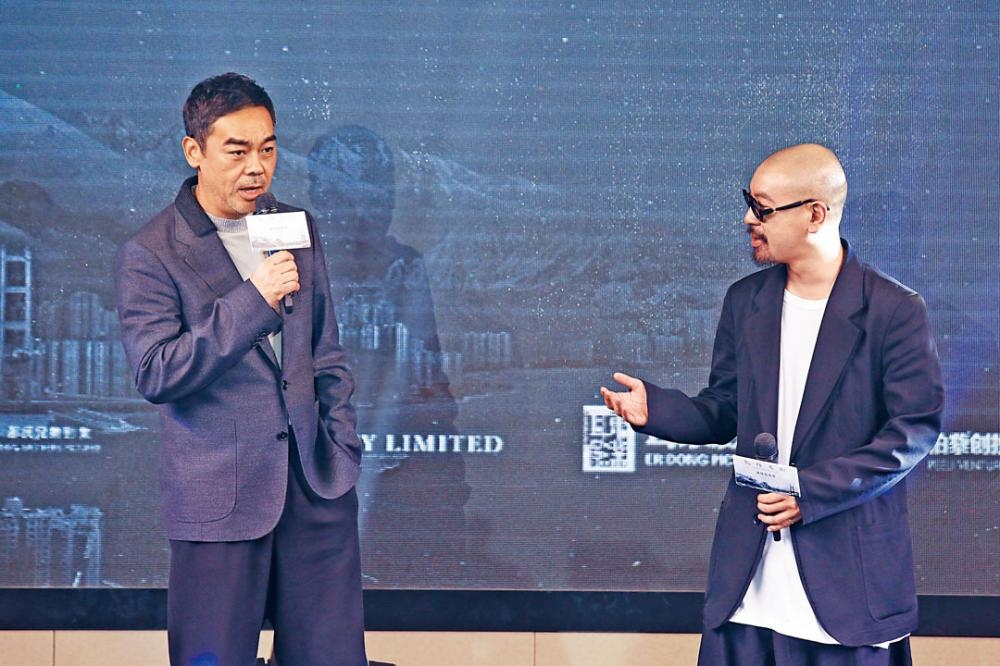 courtesy of singtao.com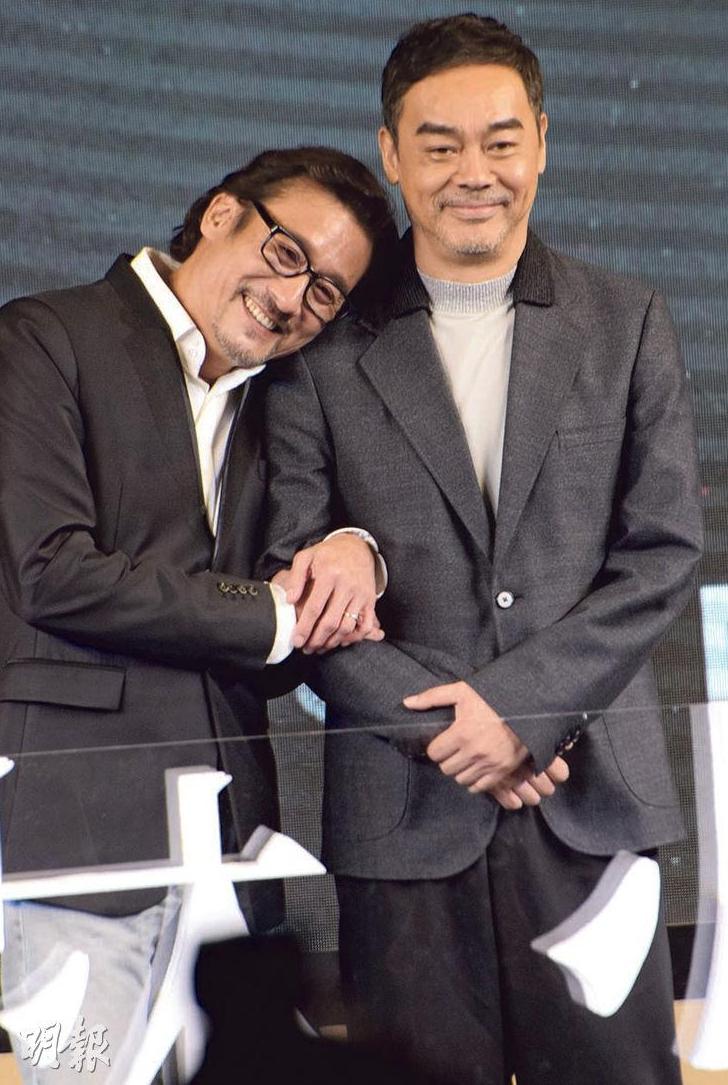 Tony Leung Ka Fai puts his arm around Sean Lau's arm, luckily both are married men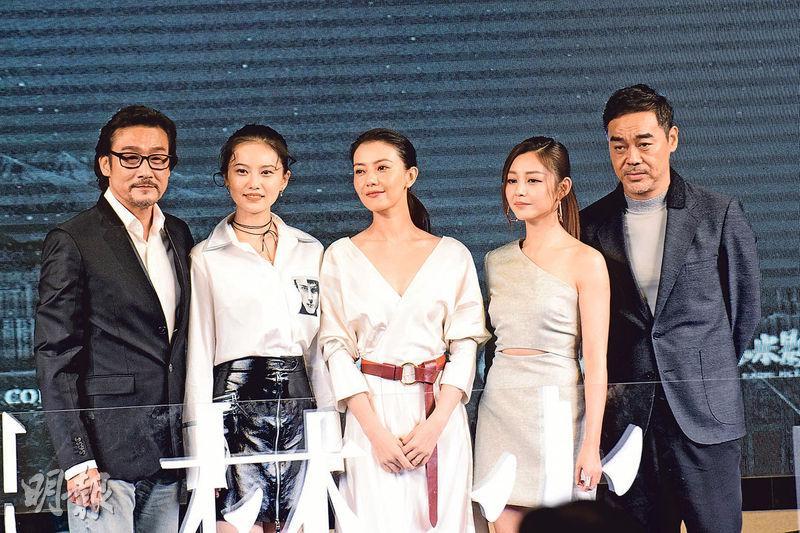 Tony Leung Ka Fai, Nikki Jiang, Gao Yuanyuan, Michelle Wai, Sean Lau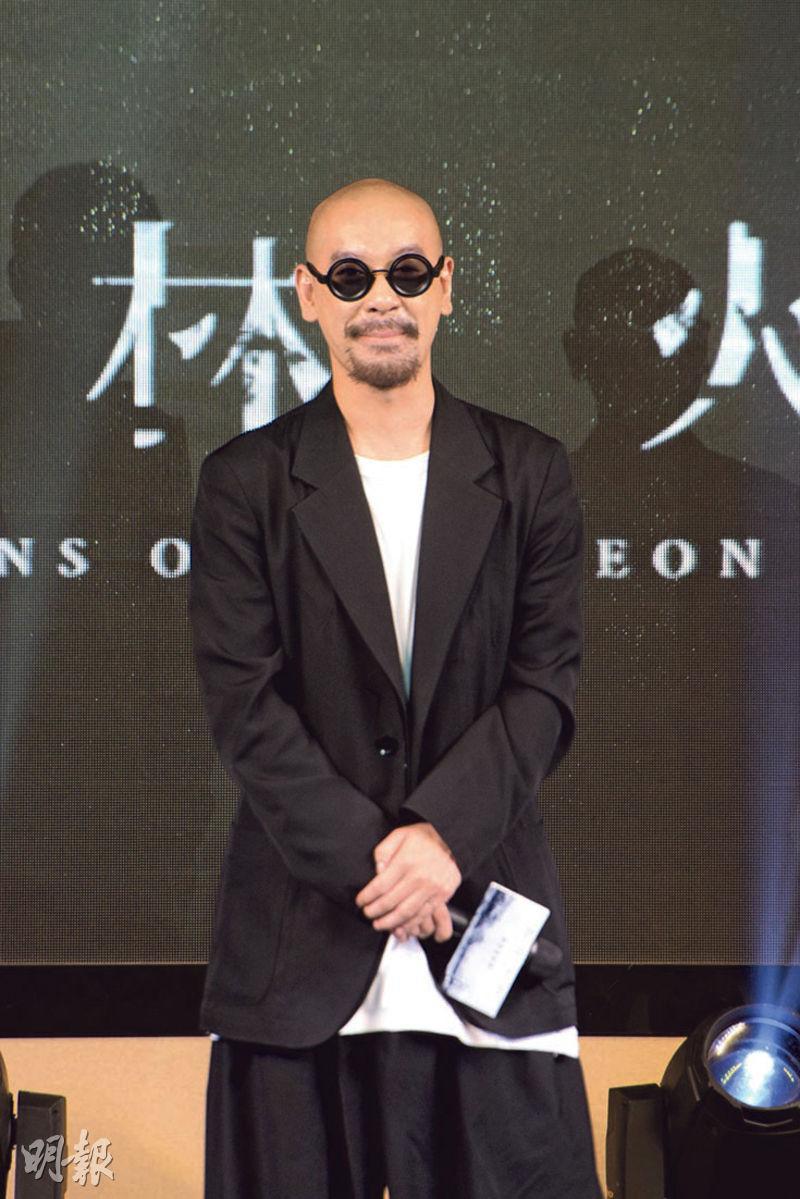 Juno Mak spends 5 years on the script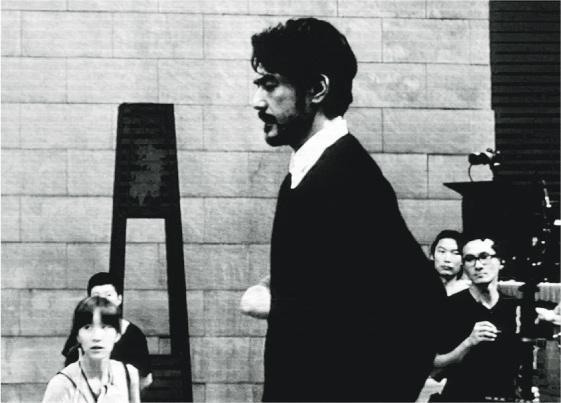 Takeshi Kaneshiro returns to a police film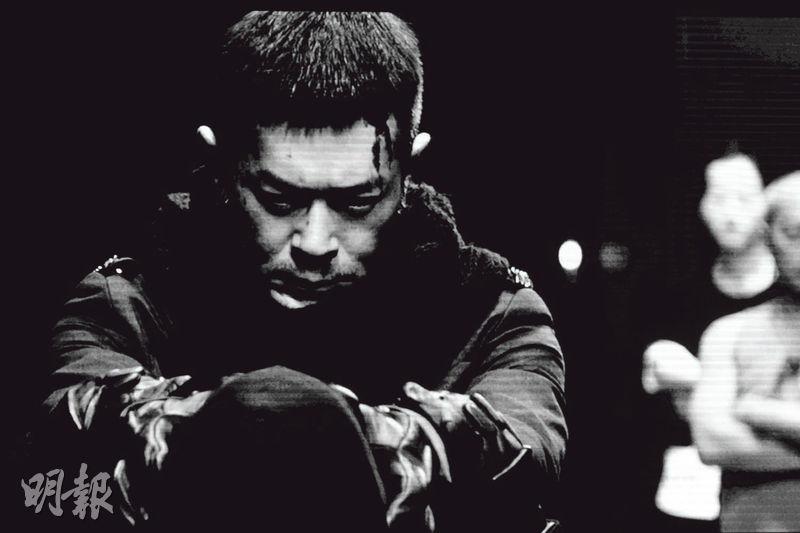 Louis Koo plays a killer
courtesy of mingpao.com
The Juno Mak Chun Lung directed police film SONS OF THE NEON NIGHT (FUNG LAM FOR SHAN) yesterday held a press conference in Huizhou. Sean Lau Ching Wan, Tony Leung Ka Fai, Gao Yuanyuan, Michelle Wai Sze Nga and Nikki Jiang Peiyao attended. They not only shared their production experience but also character stills and production highlight. Ching Wan admitted that while working with Juno everyday was a surprise, because he had very unique demands and determination.
A two minute video was shown. The cast included Takeshi Kaneshiro (Gum Sing Mo), Louis Koo Tin Lok, Nina Paw (Bau Hei Jing), Lo Hoi Pang and Wilson Lam Chun Yin. The team even built a 1:1 scale Causeway Bay street set in Huizhou and created a snowing effect.
Directing again after RIGOR MORTIS (GEUNG SI), Juno said that earlier when he attended the Venice Film Festival he already had the idea for the script. He spent 5 years on its creation. He said that the film had many hard to imagine scenes. Because some effects would be difficult to shoot at the actual Hong Kong location like snow in Causeway Bay, he had to build a 1:1 scale Causeway Bay set in Huizhou. The production cost reportedly reached HK$ 150 million. Juno only revealed that the production cost exceeded HK$ 100 million and kept the actual figure confidential.
Was the large cast hard to control? Juno said that it was not. Instead the hardest was the process of forming the cast, which took two years. He also mentioned that he personally met with Takeshi Kaneshiro in Tokyo and Gao Yuanyuan in Beijing about the film. Playing a psychologist in the film, Gao Yuanyuan has played such a character before and soon after getting the script she decided to take the role. He also praised that every actor did very well and met his demands. SONS was a co-production. Juno pointed out that the script did not change much. He went with his own creative direction. Now the film is still in production, he hoped to finish it within this year.
Lau Ching Wa on the stage joked that at first he thought the movie was a costume film. During the costume fitting he had to wear a thick fur coat and thought that they had to shoot in Harbin. He never thought that the shoot would be in the summer in Hong Kong and Huizhou, and felt very hot. Ching Wan revealed in the film had a lot of gun fights. Speaking of working with Mak Chun Lung, he said that Juno was very polite and very certain about the characters because he wrote the script. While working with him everyday was a surprise, because he had very unique demands and determination. However he would very kindly explain his view on the character. Was he able to change his lines? Ching Wan said, "When I need to I would mention it. He would accept suggestions but in the end Juno would insist on his views."
Leung Ka Fai and Gao Yuanyuan in the film played psychology experts who served the police force. With Gao Yuanyuan he had a delicate relationship that could be either friend or foe. Yesterday they shared the sage. Ka Fa said that he worked with Gao Yuanyuan for the first time on a movie but they met each other at an auction before. Ka Fai said that at the time he sat next to Yuanyuan and she was like a goddess. Gao Yuanyuan said that at the time she was wearing less and the venue was colder. Ka Fai took off his jacket and covered her with it, which made her feel very warm.
Ka Fai said ha Gao Yuanyuan was "god class" that was indescribable and praised how hard she worked. Gao Yuanyuan in the film performed in Cantonese. During the shoot she did not have too many bad takes. Because later she would have post production voice work, she could just lip synch. She said that she also studied with a teacher and later he keep working on it.
Ka Fai revealed that in the film he had a "disfigured" look. Each time he took over 3 and a half hour to put on and a hour to remove it. In the summer he had to wear a big coat for the snow scene. However he said that nothing was hard for him. Working with Juno for the first time, Ka Fai stated that he was very moved. "It is rare for Hong Kong to have a new director with such sincerity, the future of Hong Kong film is saved. Hong Kong film fell because many positions during the golden age didn't give any chance for a second team to come up." Gao Yuanyuan praised Juno as polite and friendly. He was also very attentive. When he saw the actors in heavy clothing for the shoot, he too would put one on to keep everyone company.
Wai Sze Nga said that this was her first action film and first time shooting a real gun. In one scene she had to jump on Brother Ka Fai's back to chase someone. She was afraid that she would hurt Brother Ka Fai and aggravated his old injuries, but he insisted on performing himself. Before hand he also told her to jump with all her might. She found his professionalism very admirable. Jiang Peiyao was also making her first action film, before the shoot she needed stunt training and suffered a lot.