courtesy of on.cc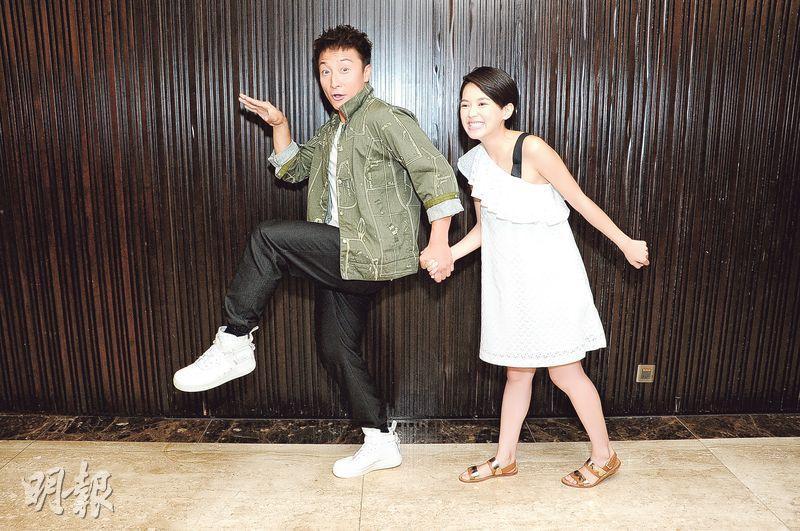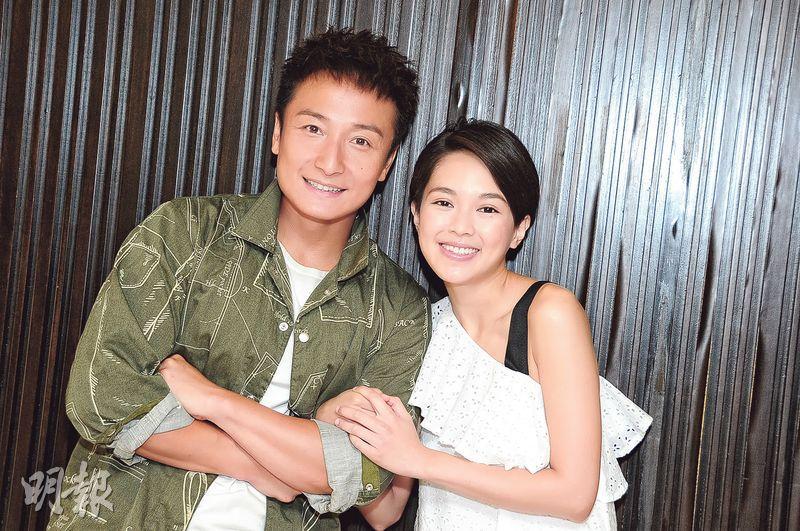 courtesy of mingpao.com
Director Patrick Kong (Yip Lim Sum) excelled in romantic films as he successfully made Alex Fong Lik Sun and Stephy Tang Lai Yun into a silver screen couple. Unfortunately Siu Fong and Stephy's ten year relationship ended in break up. In the new film NEVER TOO LATE (OI CHING LO DAI SAU) the lead actor remained Siu Fong but "Ah Bo" was switched to new comer Cecilia So Lai Shan.
Siu Fong in the film was Samantha Ko Hoi Ling's slave beast. In one scene he had to let Ko Ling slap him on the busy streets of Causeway Bay, which was very awkward for him. He said, "After so many years of making movies, I have never been slapped so many times. I even had to kneel. Although it was in a flash, it took several takes. It was very embarrassing." He luckily has never been slapped by a girlfriend like that in real life.
Siu Fong also revealed that some friends were slave beasts and would not resist at all when hit. He said, "I wouldn't look down on this type of people because many are voluntary. However I am not a sadomasochist, I wouldn't be with a girl with a strong desire to possess. (Did you break up because of this reason?) Stephy isn't a 'master'. (Because you were too chauvinistic?) I am a warm, sweet guy."
Working with Siu Fong for the first time, So Lai Shan admitted that Siu Fong was a warm guy. She said that during the shoot he was very attentive to her. Did Siu Fong want to pursue her? Siu Fong said, "She already has a boyfriend. I never take someone else's, unlike she is lying to me. If you don't know you aren't guilty. People say I am very serious, I don't flirt with girls." So Lai Shan said that Siu Fong only liked to chat.
Being single for a long time, Siu Fong also said that he did not want to date. He felt that he was very free not to have to tell anyone where he was. Was the previous relationship too tight of a bond? He denied that. "No, I was responsible with the previous relationship. I was willing, but now I enjoy work." Siu Fong also said that he was a romantic, he still had expectation for love and longed for love at first sight. He liked to set up everything himself so he would not accept advances from girls. So Lai Shan said that she planned to spend the Mid Autumn Festival with her family, because her boyfriend was very busy she did not know whether they would spend it together.