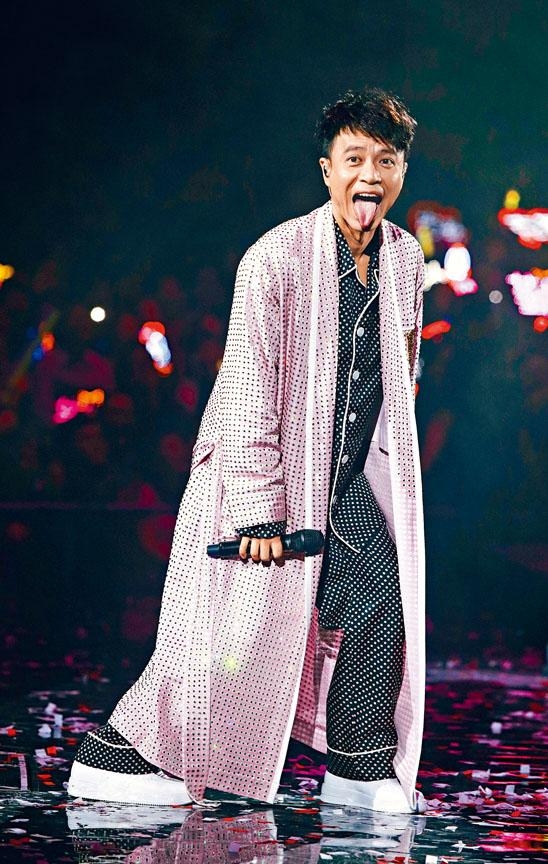 courtesy of singtao.com
courtesy of on.cc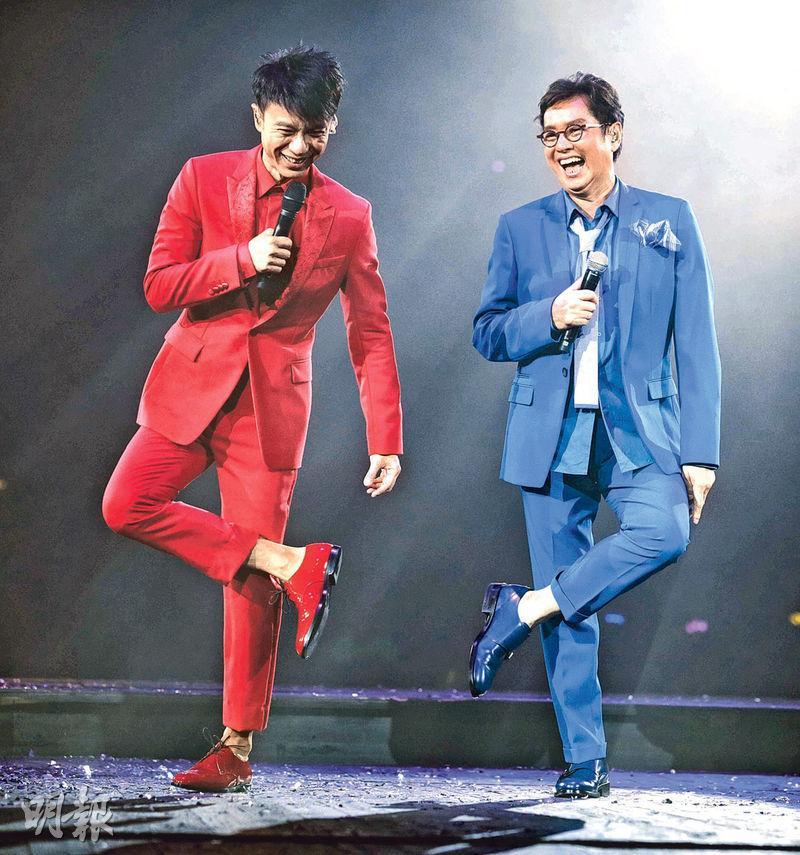 Hacken Lee and Alan Tam try to stand on one leg and Alan seems to be steadier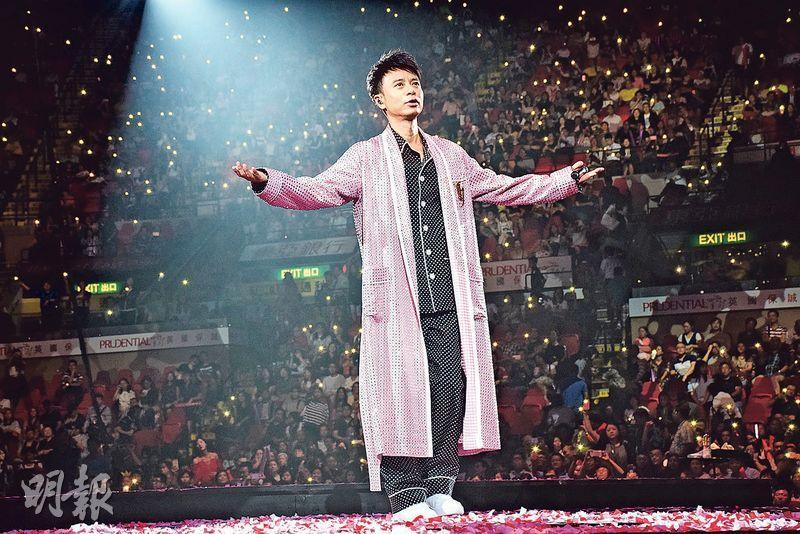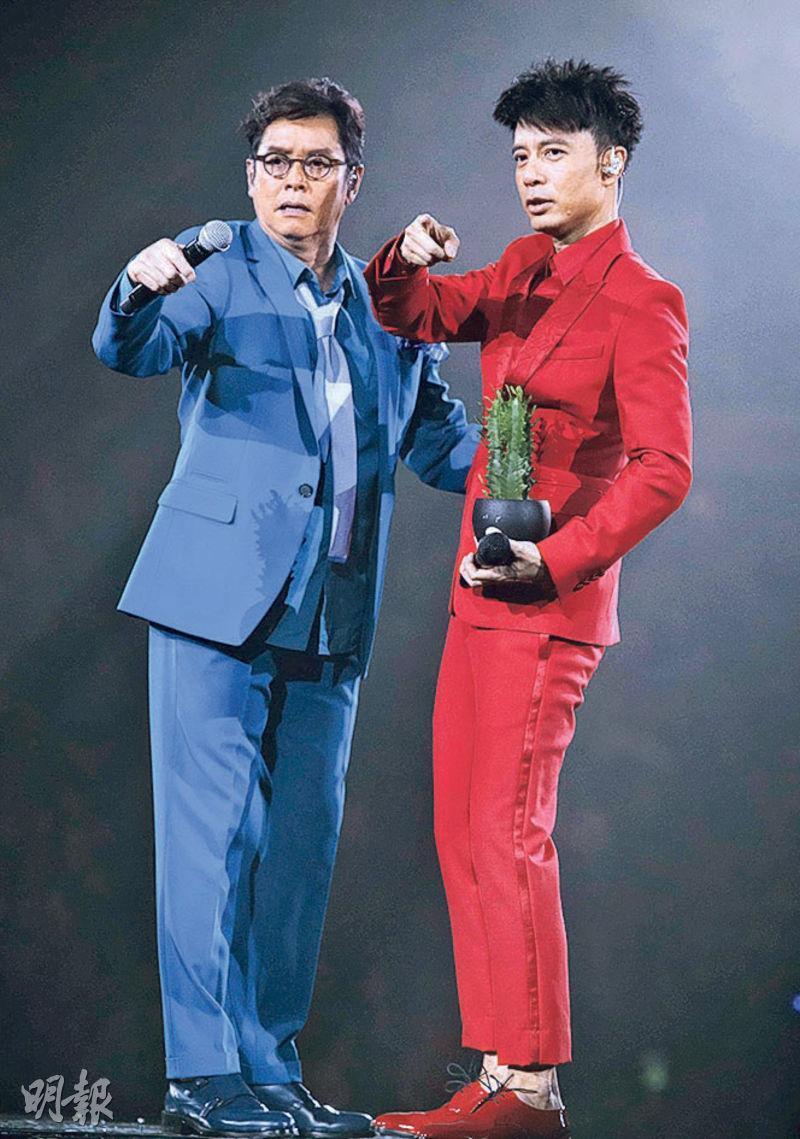 Alan Tam presents Hacken Lee with a cactus as a gift. "It represents you firm position...in music."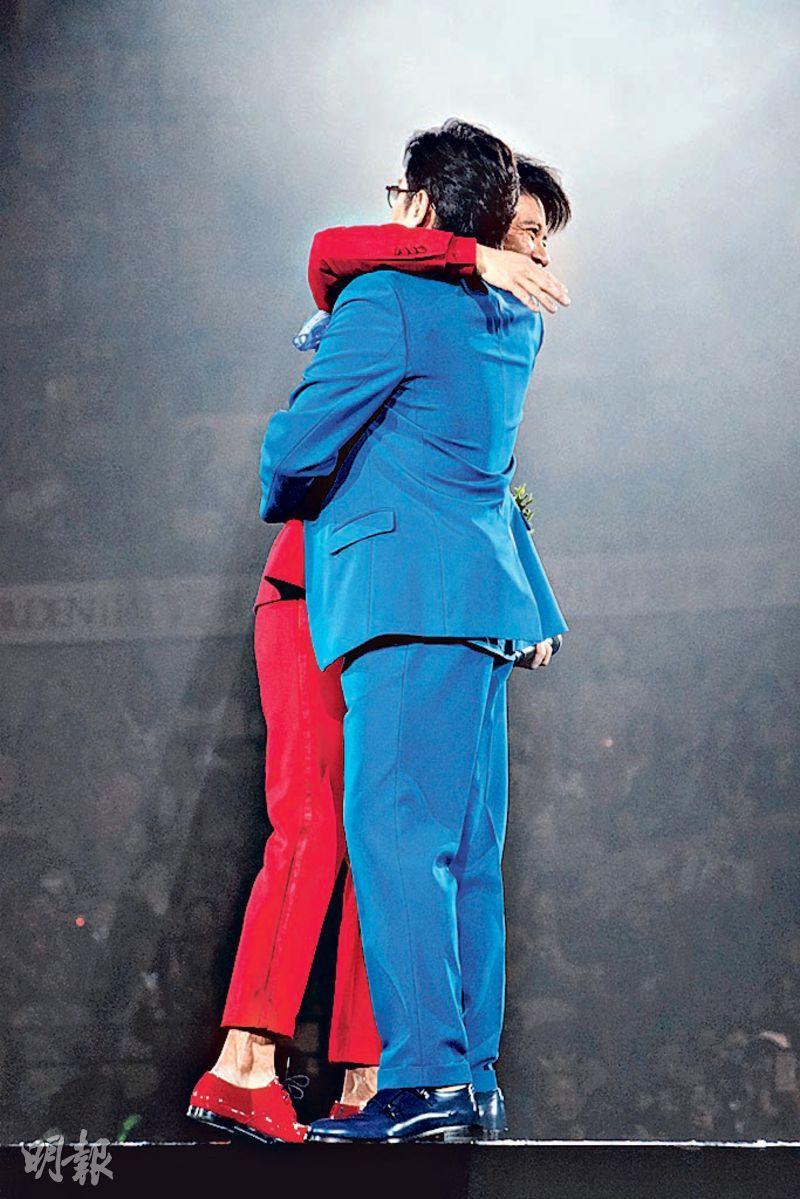 "Left Lun Right Lee" reunite with a hug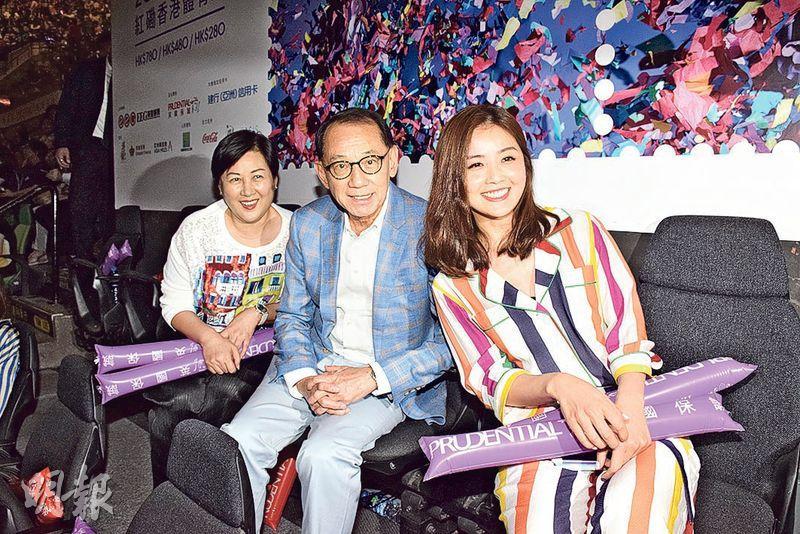 Mrs. and Mr. Albert Yeung and Charlene Choi
Wyman Wong, Hacken Lee and wife Emily Lo go with the pajama party theme
courtesy of mingpao.com
The 9 show Hacken Lee 30th Anniversary Concert series two nights ago came to an end. The final show invited "Principal" Alan Tam Wing Lun as a guest, a pleasant surprise "Left Lun Right Lee" reunion after Hacken "transferred" from Universal to Emperor. Hacken also revealed that next year he will write a script and fulfill his directing dream as a 50th birthday gift to himself. He also already have the support for Emperor boss Albert Yeung Sau Sing.
Speaking of Hacken directing a film next year. He said that he already had the support from boss Mr. Yeung. He never said anything about a cap on the investment. "I hope to make a special warm and romantic film. The first one won't aim too high. After the concerts I will start forming the team and participate in the script. I haven't thought about the female lead. I don't want to perform either. At most I would be Pedestrian A. (Would you and your wife guest star?) She wouldn't. Stop messing around, she has nothing to do with it. This director dream will be my gift to myself for the 50th birthday."