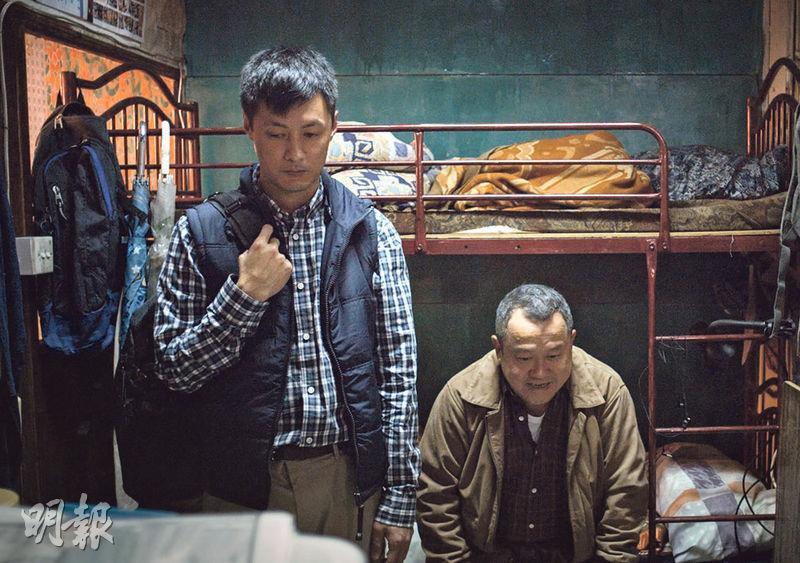 courtesy of mingpao.com
The Federation of Motion Film Producers of Hong Kong board of directors in accordance to the Academy of Motion Pictures Arts and Sciences' "Best Foreign Film" film selection rules and eligibility decided to recommend the Wong Chun directed, Eric Tsang Chi Wai, Shawn Yue Man Lok, Elaine Jin (Yam Yin Ling), Charmaine Fong Ho Man starred film MAD WORLD (YUT LIM MO MING) to represent Hong Kong to vie for the 90th Academy Award Best Foreign Film nomination.
The final 4 films included CHASING THE DRAGON (JUI LUNG), SEE YOU TOMORROW (BAI DOH YUN), SOUL MATE and MAD WORLD, with the latter finally was selected to represent Hong Kong in competition.
MAD WORLD since its March release has been selected to participate in many international film festival including the only Hong Kong film that was selected for the Toronto International Film Festival. Director Wong Chun even won the Hong Kong Film Award Best New Director and Elaine Jin won Best Supporting Actress. Wong Chun said, "When I got the news I was very happy. Here again I would like to thank each creative team member and crew, and every colleague whether they worked in creative, distribution and other positions. I would also like to thanks the film's stars I respect very much. At the same time, I would like to thank the audience because the audience is the most important part of the entire film. This news is a great blessing, to me it is a very fortunate thing. However we would not stop here. We would keep learning, evaluating and continue to make even better films for the audience." Elaine Jin said that she was very happy to be able to work with two young people Wong Chun and Florence Chan Chor Hung. It was her honor to be able to take part and the news was very encouraging.
MAD WORLD was the Hong Kong Trade and Commercial Development Council's Creative Hong Kong 2013 First Feature Film Initiative project winner, through the film creation and production project competition new directors are chosen. This project has the support of the Film Development Council and the Film Development Fund allocates the financial assistance to the winning new directors and their film production team's first feature film production.