courtesy of on.cc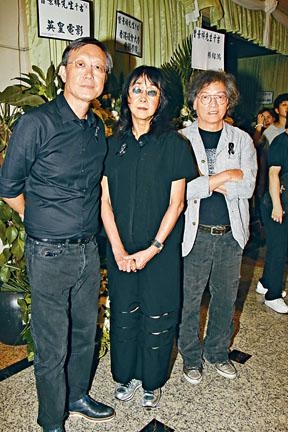 courtesy of singtao.com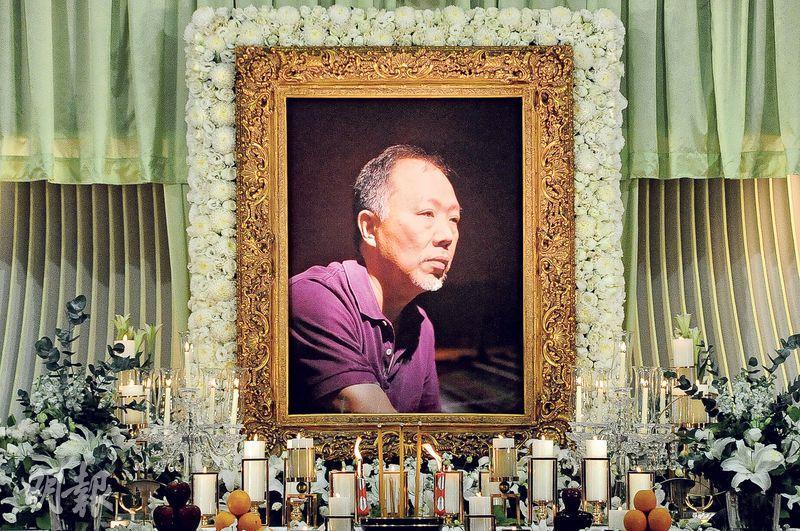 Kinson Tsang's daughter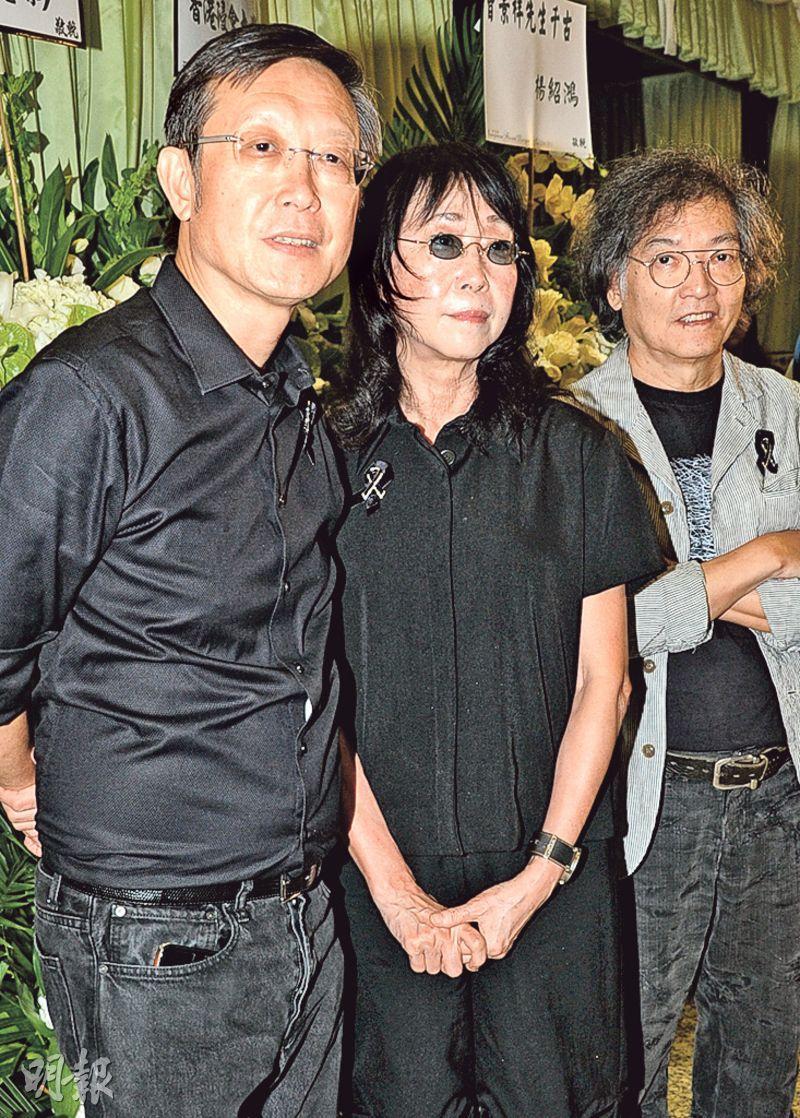 Andrew Lau, Mabel Cheung and Alex Law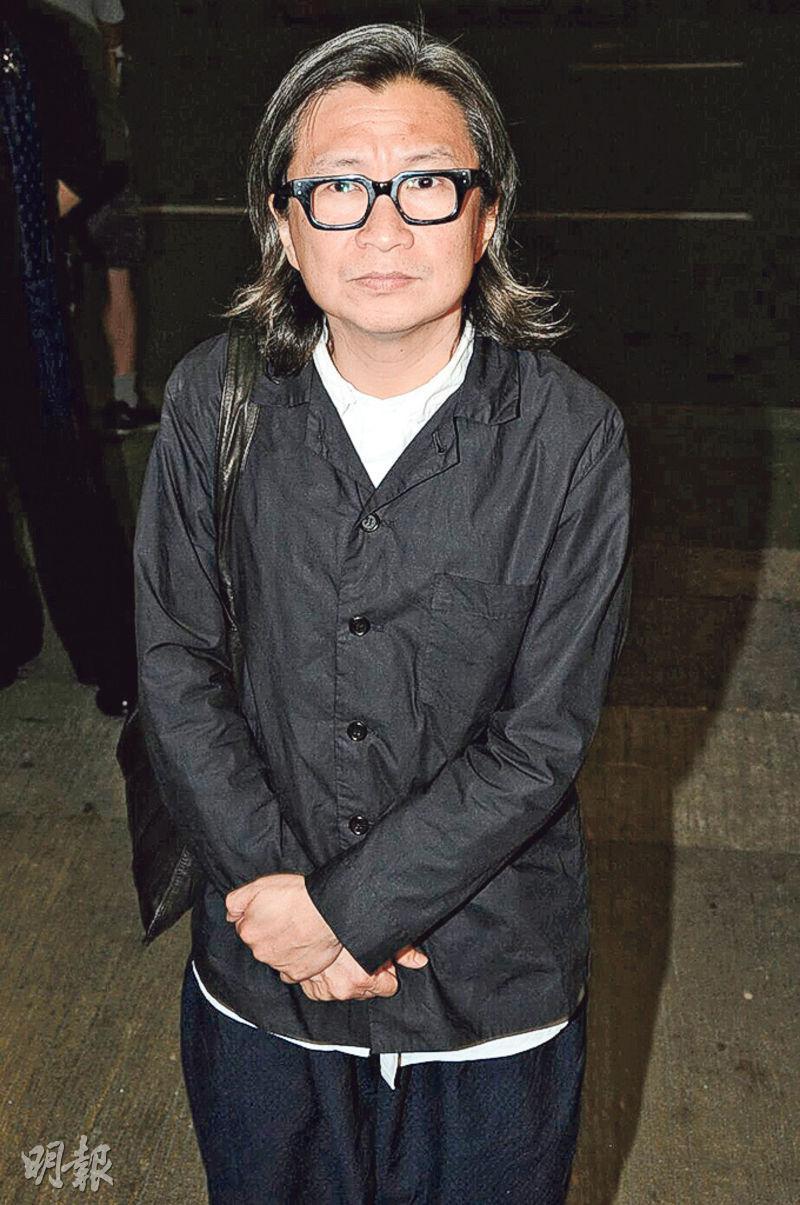 Peter Chan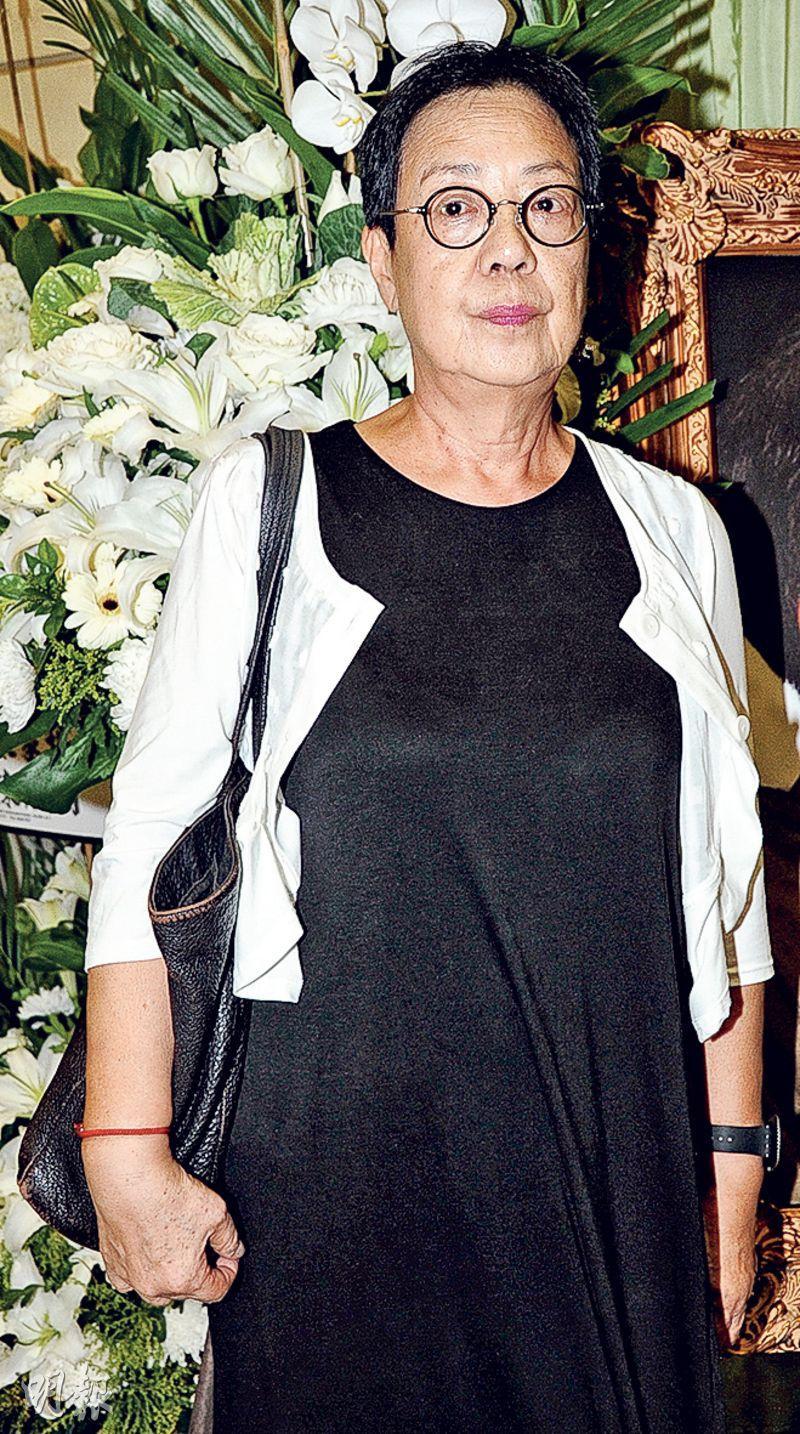 Ann Hui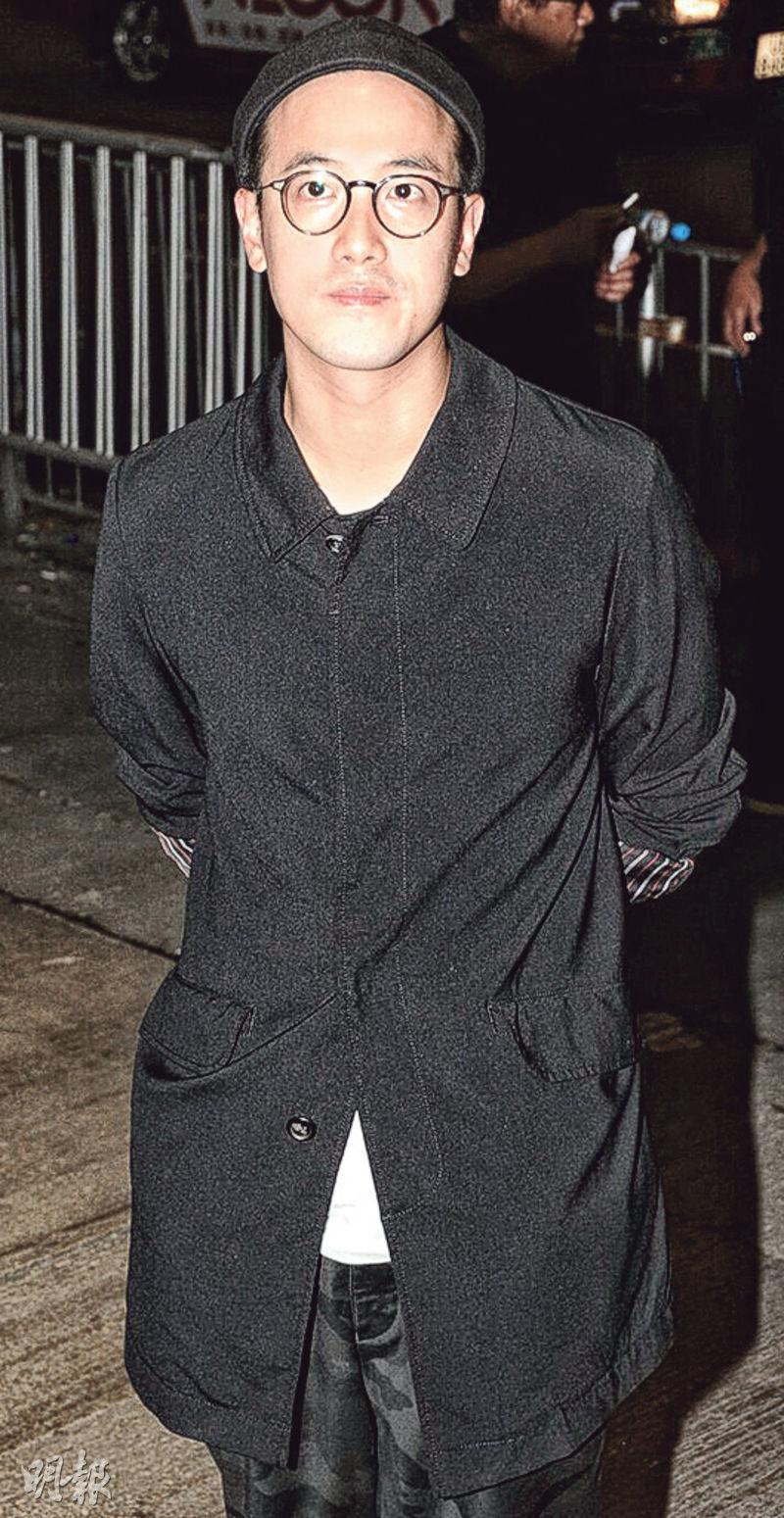 Derek Tsang
courtesy of mingpao.com
The 8 time Hong Kong Film Award Best Sound Effects winner Kinson Tsang King Cheung earlier this month passed away due to cancer at age 64. Yesterday services began at the Universal Funeral Parlor. The ceremony was Taoist. The funeral would take place tonight as the remains will be transported to Diamond Hill Crematorium for cremation.
The hall was decorated in white and green. At the center was Tsang King Cheung's photo and many candles, as well as the floral arrangement from his daughter and wife. Jackie Chan, Derek Yee Tung Sing, Louis Koo Tin Lok, Wilson Yip Wai Shun, Soi Cheang Po Shui, Rebecca Pan, the Hong Kong Performing Artist Guild, the Hong Kong Film Directors' Guild and other film organizations all sent floral arrangements. Two giant screen televisions played Tsang King Cheung's videos. Outside were two oil painting of Tsang King Cheung. The program had photos with Tsang King Cheung and his family as well as casts and crews, as well as eulogy from Peter Chan Ho Sun, Stanley Tong Kwai Lai, Mabel Cheung Yuen Ting, Alex Law Kai Yui, Andrew Lau Wai Keung, Jackie Chan, Sylvia Chang, Tsui Hark and Stephen Shin.
Directors Lau Wai Keung, Cheung Yuen Ting and Law Kai Yui arrived early to help and represented the funeral committee at the media interview.
Lau Wai Keung said that he and Tsang King Cheung worked together for over 20 years and on many films. He was responsible for defense. "Because post production was usually very rushed, he had a very hard time. He was responsible for supporting the entire post production. Tsang King Cheung would spend the money that he made on new equipment. Very few people have this type of spirit. The return isn't right, but he kept buying new equipment. The film industry thus respected him very much." Was the passing of Tsang King Cheung a huge loss to the film industry? Lau Wai Keung said, "It is a huge loss, he was a very important talent. In sound effects no one as powerful as he was would appear." Lau Wai Keung also revealed that Tsang King Cheung imported many sound effect technicians and had enormous contribution to film sound design.
Cheung Yuen Ting said that the passing of Tsang King Cheung was an irreversible loss, 20 years ago he already imported computer editing and he never cared about money. He would spend 5 to 6 million on equipment. If he spent it on property he would become a land baron. In addition, Peter Chan Ho Sun, Ting Yu, Joe Cheung Tung Cho, Benny Chan Muk Sing, Daneil Lam Siu Ming and Derek Tsang Kwok Cheung paid their respect in person. Tsang Kwok Cheung said that when he started he spent many nights at Tsang King Cheung's post production company and saw how serious he worked. He felt that he was an elder well worth learning from.