Patrick Tam claims that he can count his romances with one hand
courtesy of on.cc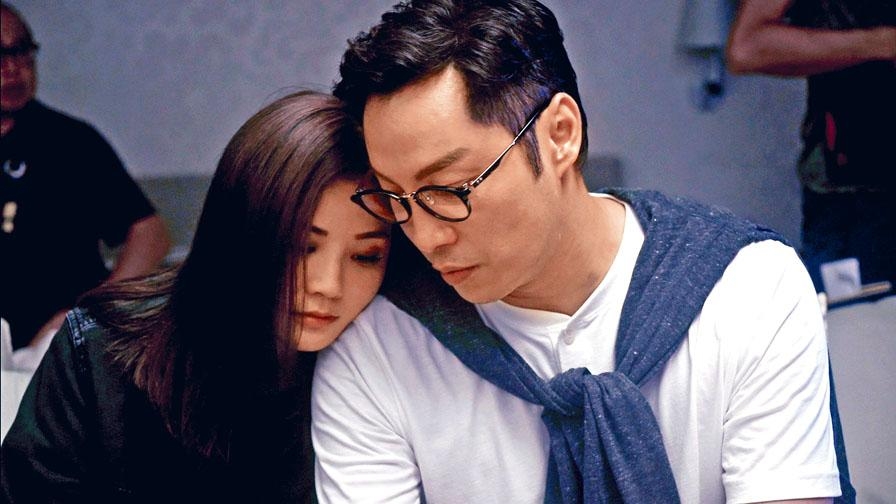 Charlene Choi plays a mistress
courtesy of singtao.com
Charlene Choi Cheuk Yin in the Emperor Motion Picture MURDER IN SAN JOSE (SING HOR SAI MAU SAT ON) played a mistress. Two days ago she and her on screen boyfriend Patrick Tam Yiu Man worked in Sai Kung. Ah Sa said that she ran into a cheater bfore and state her instinct was very happy. When she recognized that he was cheating she immediately broke up with him.
Choi Cheuk Yin and Tam Yiu Man two days ago worked on the Calvin Poon Yuen Leung directed Emperor Motion Picture MURDER IN SAN JOSE. In the story Ah Sa was mistaken for having an affair with Tam Yiu Man, leading to the suicide of Tam Yiu Man's girlfriend. Ah Sa stated that in the film she and Tam Yiu Man grew fond of each other as time went on. She knew that he had a girlfriend but she still wanted to be with him. In the end she could not withstand the party of three and left him.
Ah Sa said that in reality she absolutely could not accept a third party. She felt that everything had cause and effect. She did not want her significant other to have a third party, naturally she would not be a third party. However she admitted that she had a boyfriend who was cheating on her. She said, "Women's intuition is very strong. I would sense it. In addition there would be a lot of clues. I would immediately break up, I wouldn't question her because as soon as I would there would be a lot of excuses. (Would your stance soften if he would coax you?) When I love I really love, I would not care about anything else. If he cheats that he doesn't cherish my love. (You are willing to give it up?) Nothing I can do, I can't accept cheating but I never count how long before I would calm down. After some time I would forget, perhaps when the next relationship comes I would forget."
Tam Yiu Man guest starred for a day. The last time he worked with Ah Sa was A CHINESE TALL STORY (CHING DIN DAI SING), which was the group scene. Finally they could try playing a couple, bu they had no intimate scene. He also said that he was afraid of trouble so he absolutely would not cheat. Different women have expressed fondness for him at the same time, but he would choose for a long time before settling on someone to date. He could count his relationships in one hand. After getting into the business he would make even less mistake. He said that if he did it would not be able to escape anyone's eye.