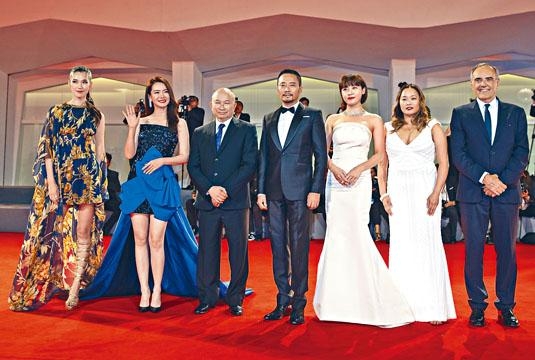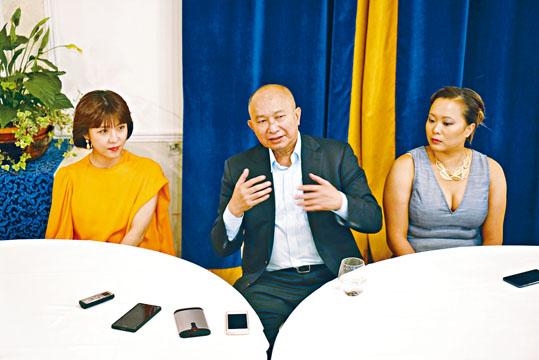 courtesy of singtao.com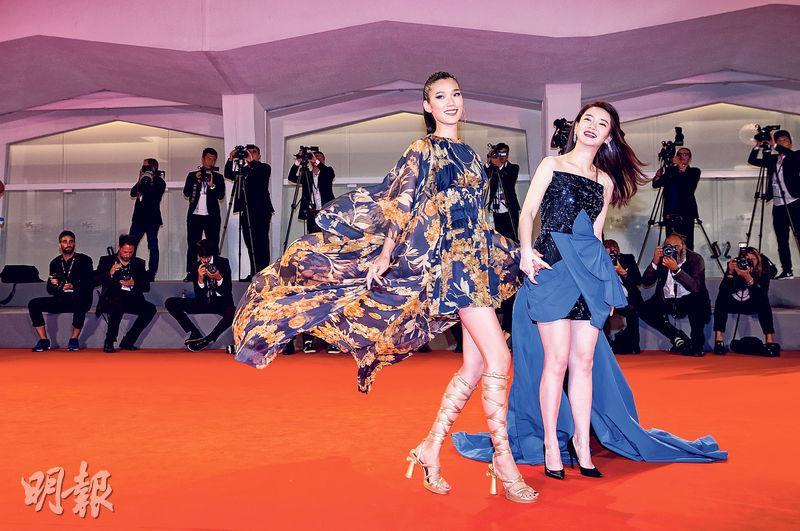 Tao Okamoto and Stephy Qi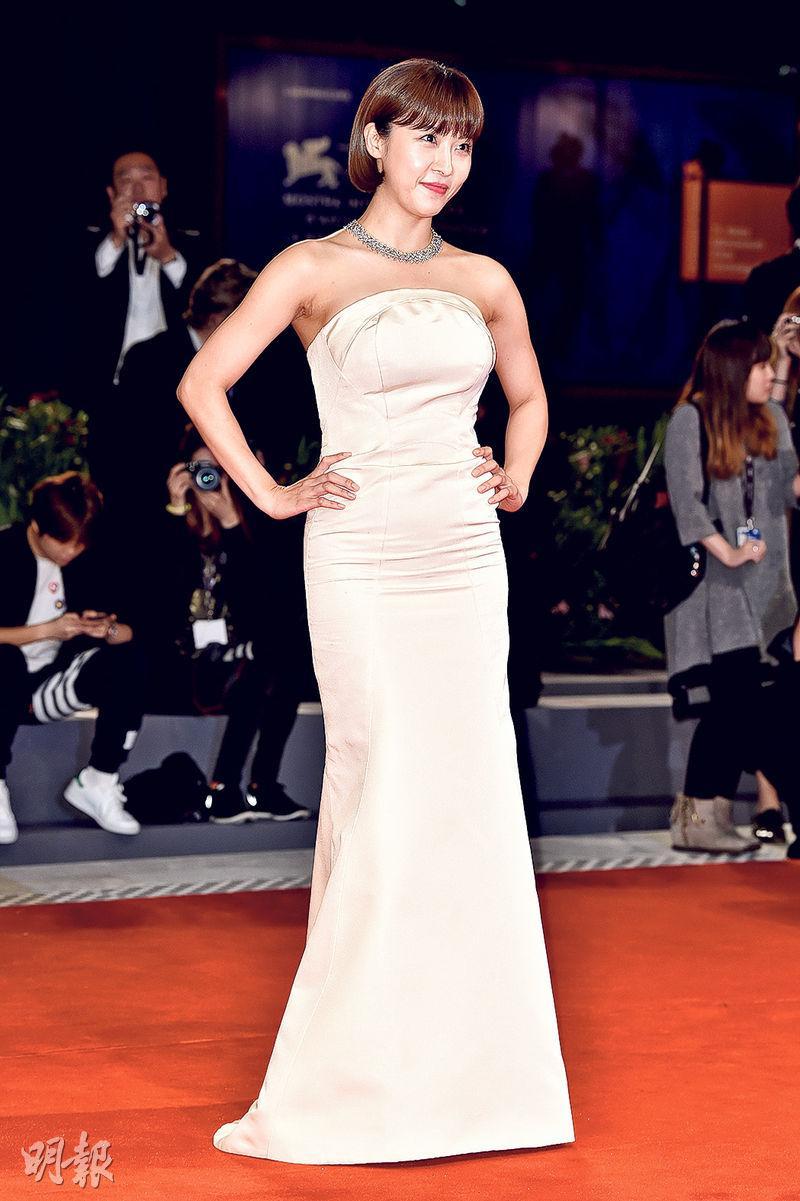 Ha Ji-Won
John Woo and his family
courtesy of mingpao.com
The Media Asia Film invested and distributed, John Woo (Ng Yu Sum) directed new film MANHUNT (JUI BO) recently has been promoting nonstop in Venice. After the press conference two days ago, the red carpet ceremony took place that night. Director Ng Yu Sum and his wife as well as the cast that included Zhang Hanyu, Stephy Qi Wei, Ha Ji-Won, Angeles Woo (Ng Fei Ha), Tao Okamoto appeared together.
Although one of the lead actors, Japanese hunk Masaharu Fukuyama was unable to participate, at Venice enthusiastic fans asked for autographs from MANHUNT's director and actors during the red carpet ceremony. Zhang Hanyu, Qi Wei appeared as a couple, while Ng Yu Sum walked with his wife and daughter Ng Fei Ha. Director Ng received a passionate welcome there and this time watched the film with everyone for the first time. The 1,500 seat venue was packed. The audience's laughter and applause were endless. Whenever they saw Director Ng's classic scenes the entire audience applauded. After the show, the audience applauded until the cast and crew left.
At the red carpet and pre screening press conference, Ng Yu Sum attended with the actors. Director Ng displayed the royal presence as many directors respected him very much. He said that being able to shoot a jet ski battle on a river in Osaka, Japan was very memorable to him, as he deeply appreciated the Japanese government for their well rounded arrangement.
Zhang Hanyu during the shoot had to recite English and Japanese lines, which to him were new challenges. The multinational actor collaboration was rather pleasant. Under the director's planning, the film production was extra smooth. Qi Wei said that she was very happy to be able to work with Director Ng. Because she was considered a new comer to film production, she admired a lot about him. She was very grateful to the director for choosing her for the performance. In the end the film brought her this trip to Venice, which was also a very lucky place. Because she knew that the city was lucky for the director, she believed that Venice would be the same for her.
Ha Ji-Won said that it was as wonderful as a dream to work with Director Ng. She really loved the action film and he was the epitome of action film. This was her first action film, after working with Director Ng she understood why the director was so famous. To be able to bring about one of the first female killers under Director Ng's camera, she gave her all. She was fully prepared for all the action scenes.