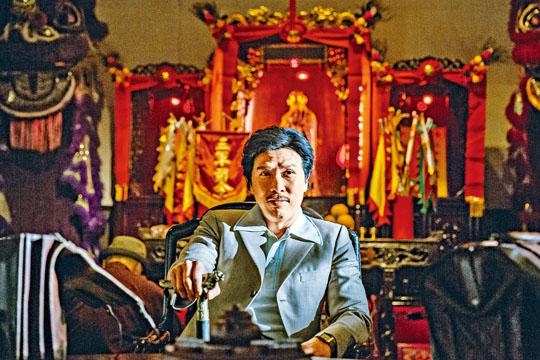 courtesy of singtao.com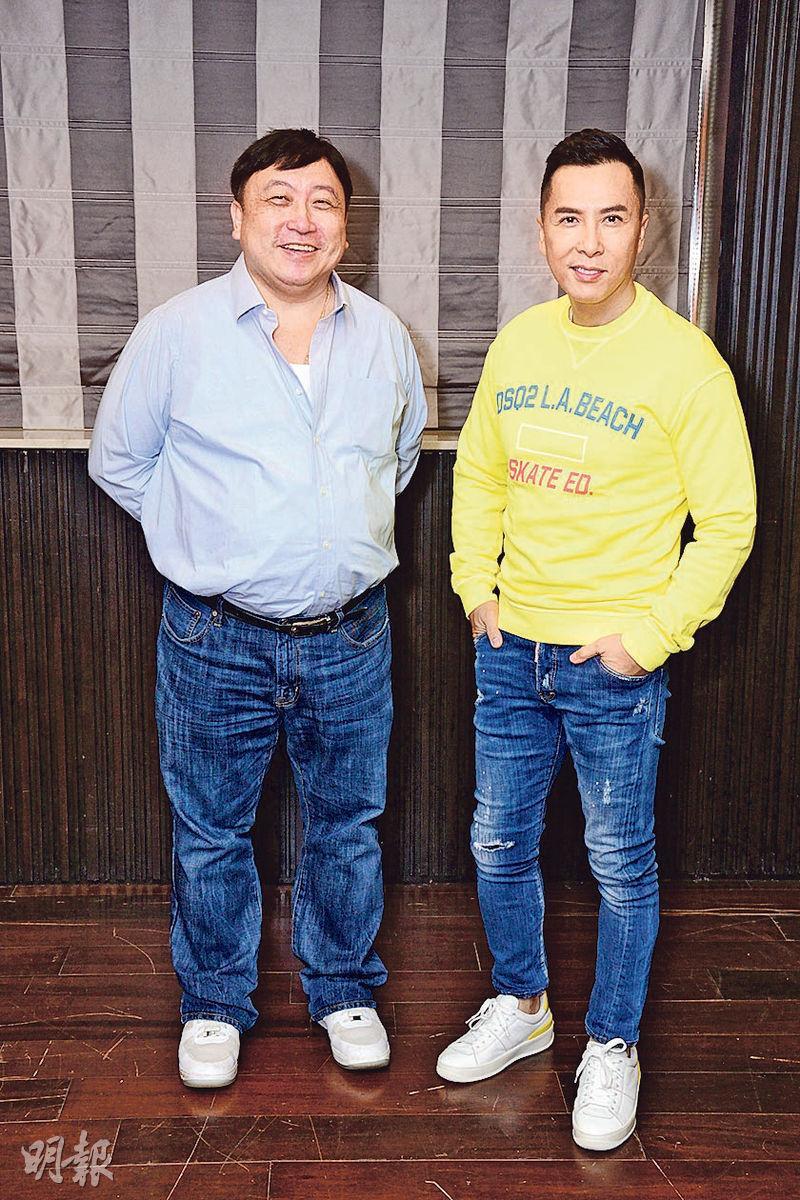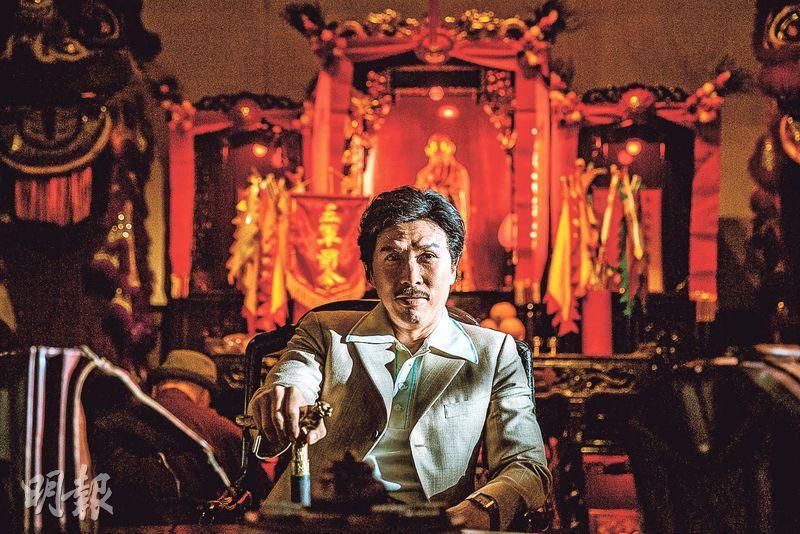 courtesy of mingpao.com
Donnie Yen Chi Tan and Andy Lau Tak Wa worked together for the first time on the Wong Jing produced film CHASING THE DRAGON (JUI LUNG). In the sory the Lau Tak Wa played Lui Lok assisted the Yen Chi Tan played Crippled Ho to the mob throne and control of all of Hong Kong's drug trade. Crippled Ho assisted Lui Lok with enterprising police corruption and sex, gambling and drug trades. While helping each other a very delicate relationship was created.
Yen Chi Tan and Wong Jing earlier spoke to the media. Wong Jing was asked why he would return to the subjects of Crippled Ho and Lui Lok after so many years? Brother Jing pointed out that he was one of the producers of LEE ROCK, which did not mention too much about Crippled Ho. The film TO BE NUMBER ONE (BAI HO) also rarely mentioned Lui Lok. He felt that the two notable figures of the same era had to have crossed paths and thus he hoped to bring two superstars together for another performance. As for why he would ask the action film expert Yen Chi Tan to play Crippled Ho, Brother Jing stated that because of freshness and Chi Tan's ability to fight. Many top stars have been in mob films. How many interpretation methods could an actor have for the same genre? For example Tony Leung Ka Fai has played many mob figures. The audience would feel that he should play the role well. However Chi Tan has never played this type of character, so he would be a fresh choice for the audience. Crippled Ho was also quite a fighter, thus he had to find a public recognized fighter. In addition Chi Tan and Wa Jai have never worked together before. This new team for now absolutely was unprecedented. The most important was Chi Tan from Ip Man to Chen Zhen to Crippled Ho would have a great impact and contrast.
In the film Chi Tan played Crippled Ho throughout the ages, from the Chouzhou country kid who just arrived in Hong Kong to a loyal youth with future aspirations to the mob drug lord of a generation. To an actor the character was full of challenges, but at first Chi Tan hesitated for several months before agreeing. He said, "As a Chinese action actor, I have made action films for decades. Where would my designation be? Shouldn't I keep looking for breakthrough in action? I have to keep improving myself or do something for the market. Firs I have to find a channel to elevate myself, so in recent years I have tried to play different characters whether the audience accepted them or not. I have never played a modern notable antagonist like Crippled Ho, but at the same time I have operated a very different character in Ip Man and I am a family man myself. I have an idea and a direction in film productions, as I hope to be able to continue to deliver positive energy. I was very conflicted." After a few month Chi Tan finally came to a conclusion. Either he would not play the role, or he would play it to the best of his abilities. However He also told Brother Jing that it was the one and only time.
Back then Ray Lui Leung Wai gained 40 pounds to play Crippled Ho. The pressure was inevitable. Chi Tan admitted that after taking the role he also began to worry about how to play it. "Because my buddy Lui Leung Wai's Crippled Ho is a classic, I discussed it with Brother Jing. He was responsible for coming up with how to make my character fresh, while I thought even if I wouldn't be able to surpass Brother Lui I couldn't disappoint."
In order to bring freshness to the audience, Chi Tan hired a Chouzhou dialect coach to teach him 24 hours a day for several months. He also studied with the coach on how to speak "Cantonese with a Chouzhou accent". In order for him to appear with dominating, the film company hired a Hollywood special effect make up artist for three hours of make up everyday. "Because Crippled Ho had a lot of scars from fighting, his nose was probably crooked and his lips would become thicker." In addition before the shoot he kept practicing how Crippled Ho walked, to the point that he really needed a cane. "With all the injuries over the years of making movies, my toes already had problems. In addition I had to limp with that pair of shoes, by the end I was in so much pain that I couldn't walk. After wrapping up the film I went to see a doctor. I needed surgery. Then I really had to use a cane for four months."
Although the character needed special effect make up, limping and Chouzhou dialect, Chi Tan thought that none of that was the toughest. The most difficult was living in two people's worlds. "The character violates my principal of making movies in recent years because it is very depressing, explosive, oppressing. I don't like to bring these types of feeling home. Everyday after removing the make up I had to forget about the character. Sometimes I would suppress my dominating look. Because I didn't want to speak to my wife in this tone, I would let her scold me. The next day I had to get back into character. Living in the world of two people was the most painful. Instead the physical energy exhaustion was a piece of cake." Crippled Ho probably would not be afraid of his wife, Chi Tan admitted that he was. "I don't know, but Yen Chi Tan would be."
Speaking of working with Wa Jai for the first time, Chi Tan was pleased that he learned a lot because Wa Jai was experienced in this type of genre and character. He was also a Best Actor, so Chi Tan looked forward to working with him very much. During the shoot he kept absorbing Wa Jai's acting. Everyone often changed their lines on the spot.
Brother Jing said that often the set would have three new scripts. Wa Jai's team had one, Chi Tan's team had one and his team had one. Before the shoot everyone would take out their scripts and went over them. They would use good ones so they had a lot of spark.