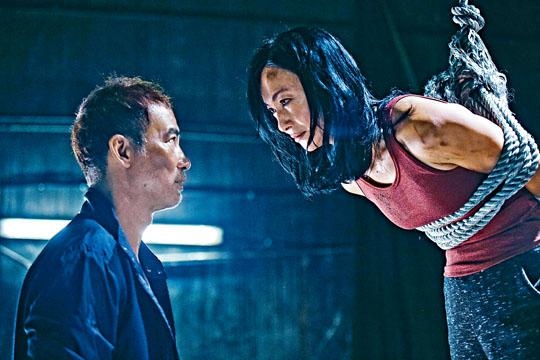 courtesy of singtao.com
The 57 year old Kara Wai Ying Hung due to past injuries earlier announced that she made her final action film of her acting career. Sister Hung admitted that when director Ho Yu-Hang handed her the MRS. K script, she immediately agreed. When they worked together in 2009 on AT THE END OF DAYBREAK (SUM MOR) she successfully transitioned into the acting school and even won countless awards. She already treated him like her benefactor. She also planned to put a period to her action film star identity before age 60. She stated that it would be the last one and she would not take another action film role.
Sister Hung said that during the performance she had to grind her teeth with blood and tears. In one scene her chest bone even fractured from a kick, in another she injured her kneecap. These new wounds would follow her from now on. Director Ho Yu-Hang also admitted that if MRS. K did not have Sister Hung it would be meaningless.