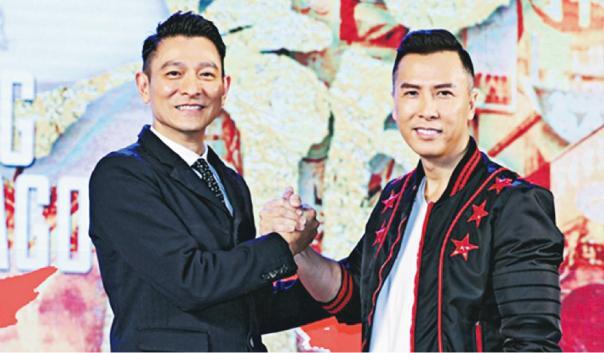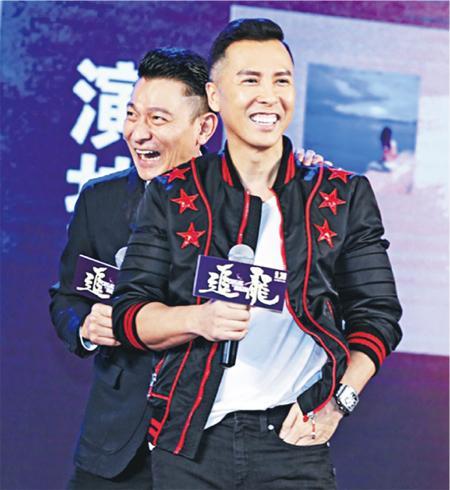 courtesy of mingpao.com
Andy Lau Tak Wa and Donnie Yen Chi Tan attended their film CHASING THE DRAGON (JUI LUNG)'s Beijing premiere. Yen Chi Tan has always praised Wa Jai for being well maintained. Wa Jai said that this film had action scenes but no one would say that he could fight. They would only say that he was very handsome.
Wa Jai was asked how it felt to be handsome for decades? How did he feel about Young Fresh Meat who "relied on their faces to make a living"? Wa Jai humorously said, "What else can I say? I have relied on my face for so many years! (Young Fresh Meat) shouldn't care, one day they will be able to reach my age when everyone would realizing my acting abilities.