Gordon Lam and Hanna Chan celebrate their birthdays
Louis Koo admits to watching Jessican Hester Hsuan on TVB's MY UNFAIR LADY
courtesy of on.cc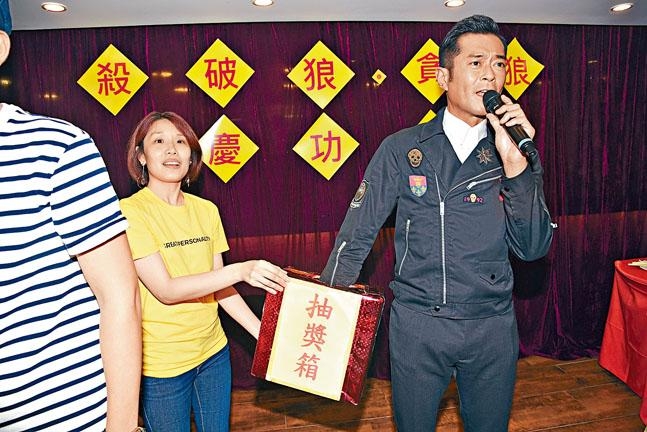 courtesy of singtao.com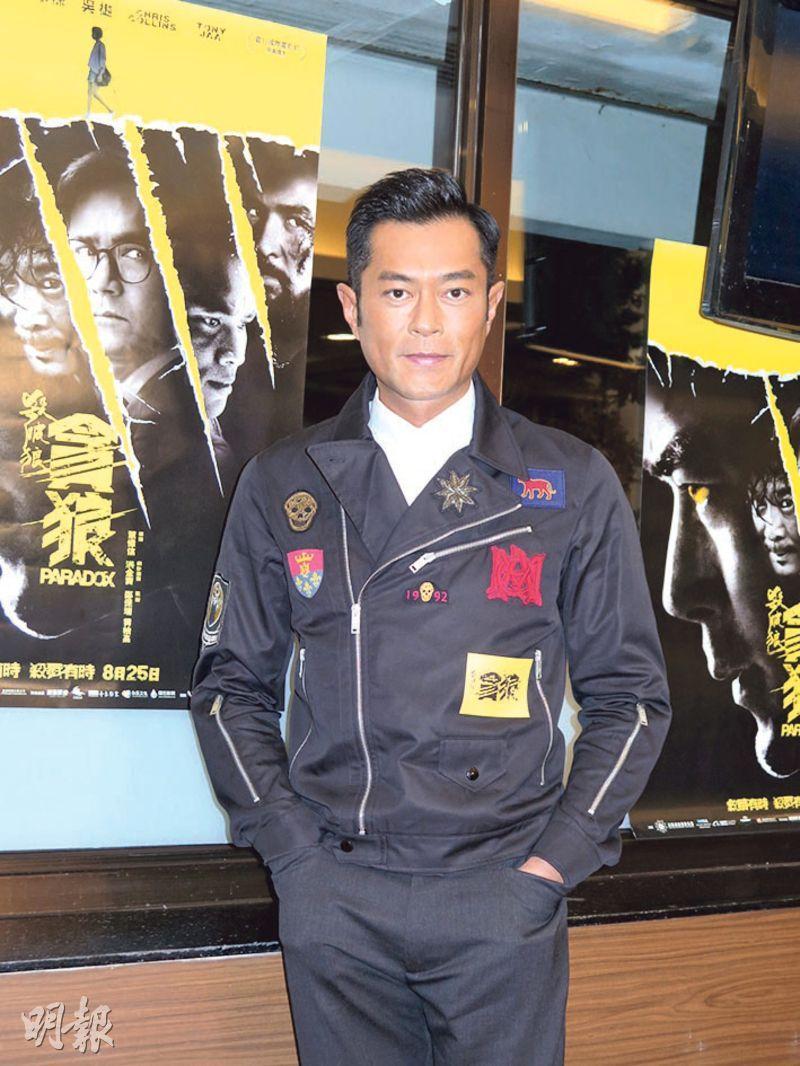 courtesy of mingpao.com
The film PARADOX (SAT POR LONG TAM LONG) since its release has made over 520 million yuan RMB in the Mainland and almost HK$ 8 million in Hong Kong to become the highest grossing domestic action film this summer. The team two nights ago held a celebration. Attending actors included Louis Koo Tin Lok, Gordon Lam Ka Tung, Michelle Saram (Suet Yi) and Hanna Chan. The film company spent HK$ 500,000 for cash prize drawing, but with help from Goo Jai and Ka Tung the boss increased the amount to HK$ 1.7 million. At the same time they celebrated the birthdays of a pair of actors and everyone was very happy.
When Koo Tin Lok was asked to chip in for the lucky drawing, the crowd kept chatting "Best Actor, Best Actor". Goo Jai said, "Thank you everyone, awards depend on fate. I am already very happy that the audience likes it!" Lam Ka Tung and Hanna Chan's birthdays were on the 21st and the 23rd respectively. Everyone celebrated with them. Hanna Chan even received HK$ 100,000 from the film company for encouragement.
Goo Jai admitted that it was rare for the entire team to be able to dine together. Later he will return to the Mainland to work on the Roy Chow Hin Yeung directed DYANSTY WARRIORS. Speaking of the company supporting him with a Hong Kong Film Award Best Actor nomination submission, Goo Jai said, "I also hope it would happen because I am happy to be able to make a good movie. Whether I win an award or not fate will decide!"
Speaking of Jessica Hester Hsuan (Suen Huen) joining Goo Jai's management company, he only said that her manage should answer that question. Would he like to work with her again? Goo Jai said, "Of course I do, we haven't seen each other for a long time. I know that many friends online want us to work together again, whether in film or otherwise!" Goo Jai admitted that he watched Suen Huen in MY UNFAIR LADY and felt that the most amazing thing was that she did not change much. He sad, "Her acting kept improving, but she aged in reverse and was completely anti-gravity. I chatted with her and learned that she was very well balanced with her diet, sleep and exercise. I can't do that!"
Goo Jai revealed that his sleep quality was very poor. He would sleep for two hours before waking up automatically like an alarm clock. He asked a doctor and it might be from blood flow and too much stress. Goo Jai said, "I have too much to remember in my brain. Often when I dream I am working on movies. I wouldn't take sleeping pills. Nothing I can do, I am already used to it!"
Lam Ka Tung admitted that PARADOX was his highest grossing film. He hoped that Hong Kong could have even better box office with outstanding word of mouth. Ka ung is working on the Soi Cheang Po Shui directed new film JI CHI (WISDOM TOOTH) with Ang Lee's son Mason Lee. Ka Tung said that earlier Director Cheang wanted him to look for the loot in the garbage in front of the latrine and ended up injuring his hand. He also pulled up limping as he ran a lifetime worth of running. Ka Tung said that the director liked crazy, silly and extreme things.
Suet Yi was excited about the success of the film. Now she also have other film offers. She did not set any bottom line for herself, but she felt that being sexy for not suitable for her because she was not sexy. No one would ask her to be sexy, and she believed that her husband would not like it anyway.