courtesy of on.cc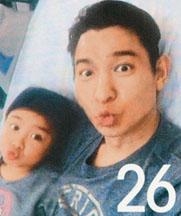 courtesy of singtao.com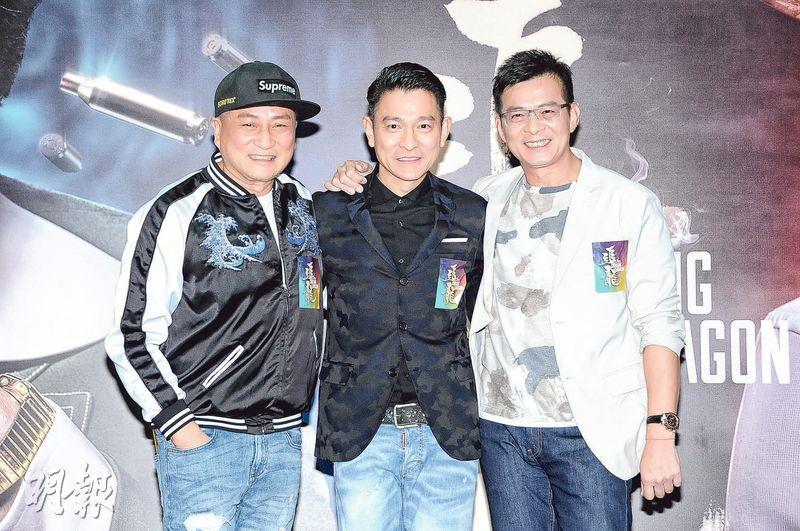 Three of the TVB Five Tigers Tong Chun Yip, Andy Lau and Felix Wong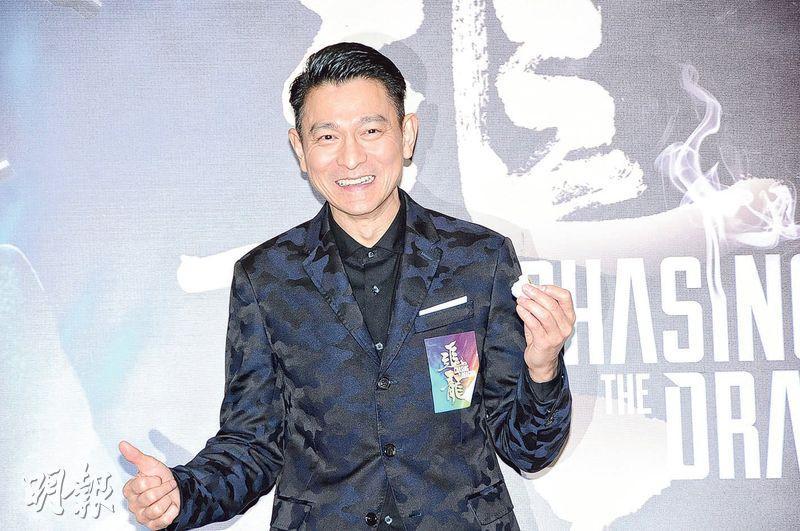 Andy Lau enjoys a birthday bun from fans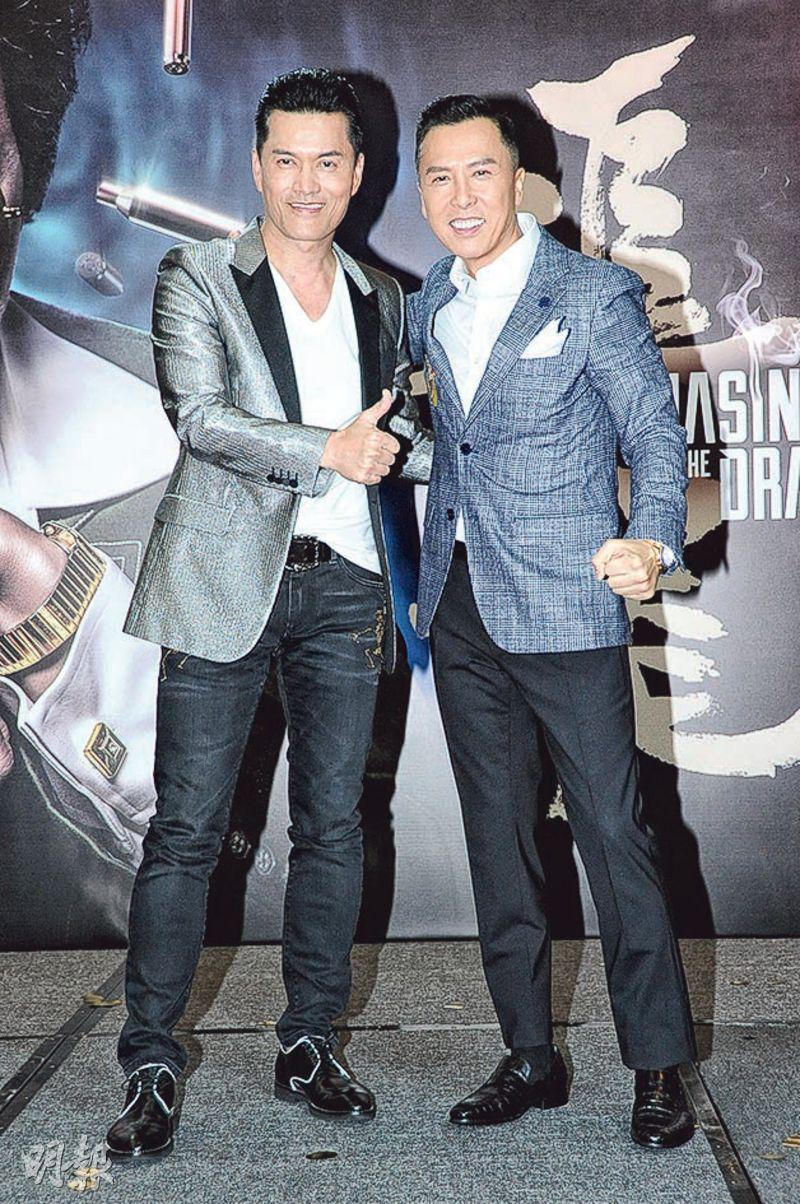 Donnie Yen invites the previous generation "Crippled Ho" Ray Lui to the premiere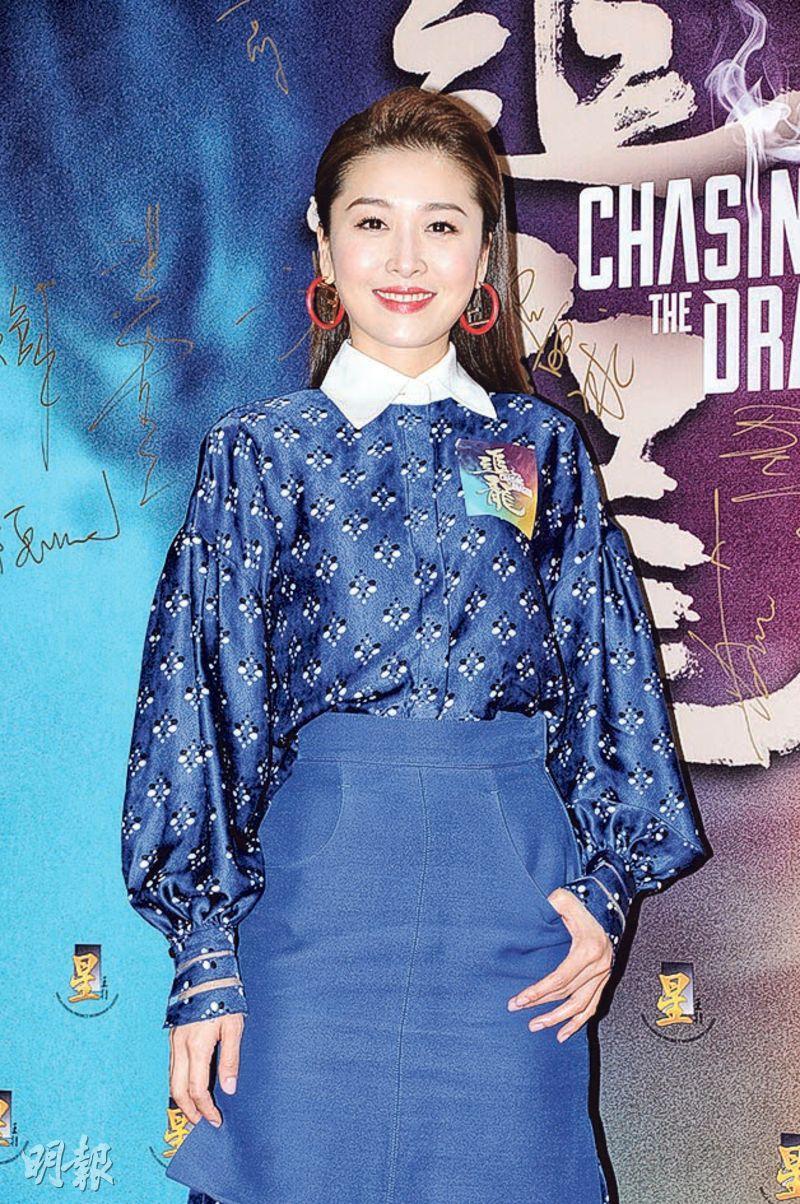 Niki Chow
courtesy of mingpao.com
The film CHASING THE DRAGON (JUI LUNG) held a premiere two nights ago. Actors Andy Lau Tak Wa, Donnie Yen Chi Tan, Felix Wong Yat Wa, Tong Chun Yip and Niki Chow Lai Kei attended. Even the first generation "Crippled Ho" Ray Lui Leung Wai showed his support. Wong Yat Wa said that CHASING THE DRAGON lost an hour after editing. The most regrettable was losing his rooftop scene with Wa Jai. Producer Chi Tan was not sure how much was cut. Wa Jai hoped that a good reaction would make director Wong Jing release an extended DVD.
Today is Wa Jai's 56th birthday. The film company brought a cake and fans brought a birthday bun. Fans even sang Happy Birthday to their idol. Wa Jai made a birthday wish when he cut the cake. "I wish for CHASING THE DRAGON to be a big box office hit, Wong Jing would continue to ask me to make movies!" Wa Jai even blew kisses to fans in a show of appreciation.
As for how he would celebrate his birthday, Wa Jai said nothing special. He would celebrate it with his family. Now he would rarely go away for vacation. Earlier the rehabilitation video that he showed at a fan club event was leaked. He said, "Each fan gathering would have someone undercover, but in the end it's something to be happy about!" In the video he was bed ridden from the injury. His 5 year old daughter was washing his feet, which was very touching. Wa Jai said, "Everyone saw it, I don't have to say any more!" His wife also waited for the day when he could move. Wa Jai said, "Pay attention to their reports!"
Wong Yat Wa said that after editing CHASING THE DRAGON lost a hour. Yen Chi Tan said that he had no idea how much was cut, but they put their hearts into each scene so he would feel sorry. Wa Jai guessed that each actor lost about 20% of their roles. With good reaction he would ask Wong Jing to release an extended DVD. Why not divide the film into two parts? Wa Jai joked that everyone's salary only covered one film.
Yen Chi Tan said that this time he took very little for salary and invited friend Lui Leung Wai to the premiere. He admitted that he studied Lui Leung Wai's first generation "Crippled Ho". He said, "He and I are old pals, he didn't deliberately give me any pressure. He believed that I would find my way. Copying would be meaningless since different actors would have different methods of performing!" Was he confident about beating Wu Jing's WOLF WARRIOR 2? Chi Tan answered, "I don't need to say beating anything, everyone wants Chinese film to be good. Viewers can have more than one choice, one movie during the holiday would be very boring!"
Wong Yat Wa worked with Lau Tak Wa, Michael Miu Kiu Wai and Tong Chun Yip on BROTHERS ten years ago. This time they unfortunately did not share any scene together, but he still had scenes with Ah Tong and Wa Jai. He learned that a hour was cut from the film, the most regrettable was losing his rooftop scene with Wa Jai.
Ah Tong also noticed during voice work that his role was reduced by 1/3. He attended the premiere with his very all twin sons. He said that earlier he met Wong Yat Wa's daughter Adrian Wong Chi Ching, who looked a lot like Mommy Leung Kit Wa. As for Wa Jai's daughter, Tong Chun Yip joked that she was very mysterious and under heavy protection and his daughter was still little. His niece Roxanne Tong Lok Man and Joey Law Tin Yu were rumored to be living together. He said, "I rarely see her, and I can't care too much. I live with my sons and we don't communicate all that much either. Nowadays young people don't even say more than two phrases. My children are like that. Maybe we learned to be humble because we didn't have much education and would listen to others. Now everyone have more education than me. The times are really different!"
Chow Lai Kei in the film played "Crippled Ho's" wife. She said that at first she thought that playing a country girl would be very comfortable. She never thought that she would be in the water on the coldest days in Hong Kong, she even had to drown. Recently she has been busy with her new TVB series and would have many scenes with Roger Kwok Chu On. She would even have a dance scene. Later they would shoot in Prague.