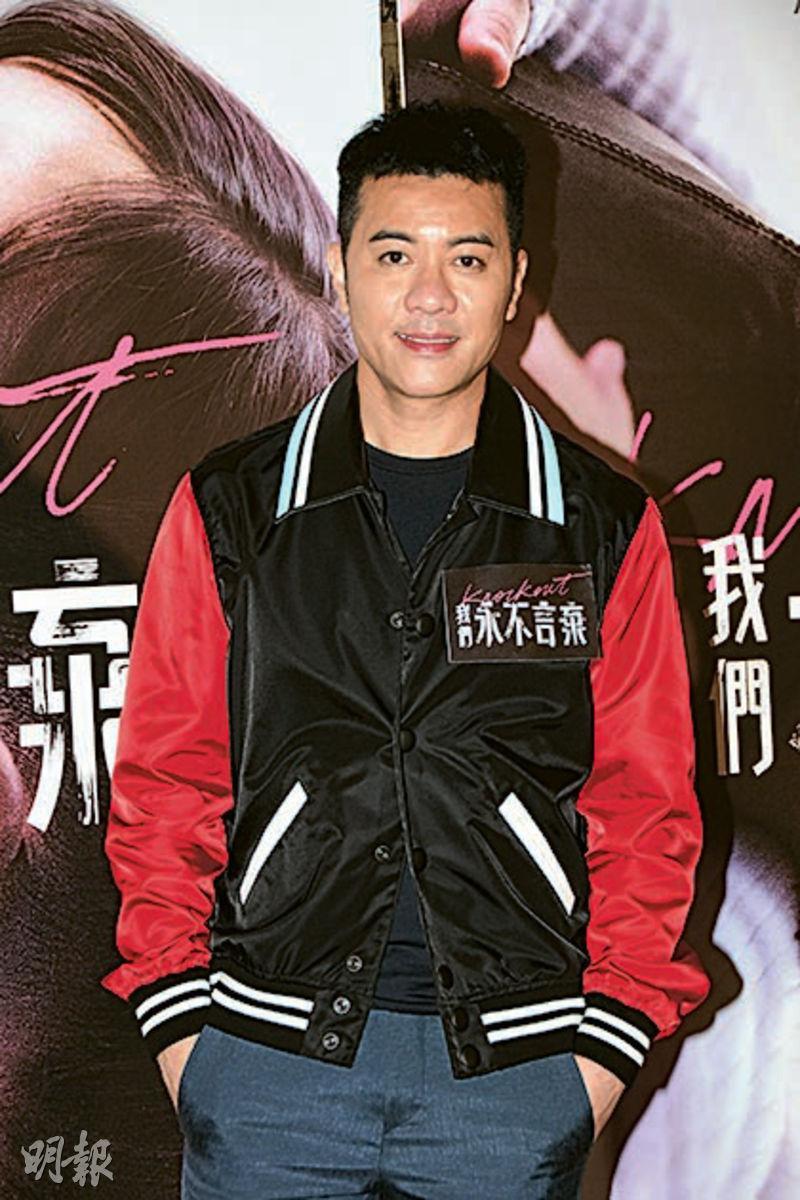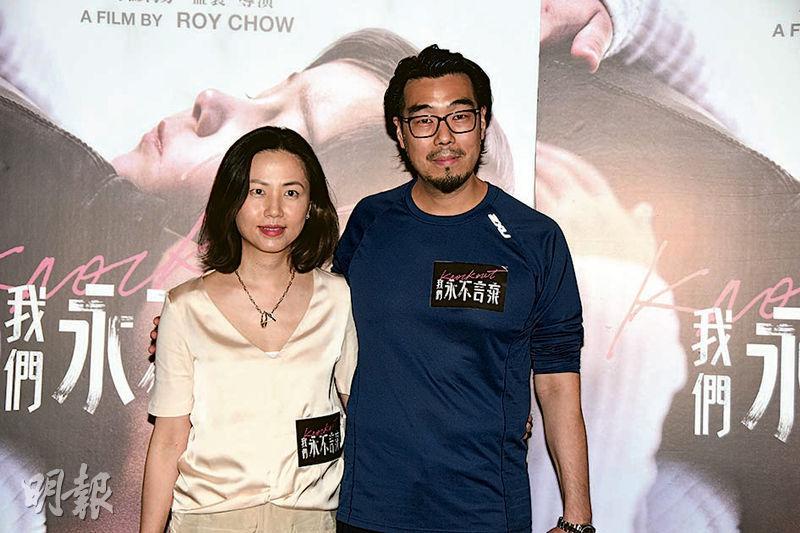 courtesy of mingpao.com
Eddie Cheung
courtesy of on.cc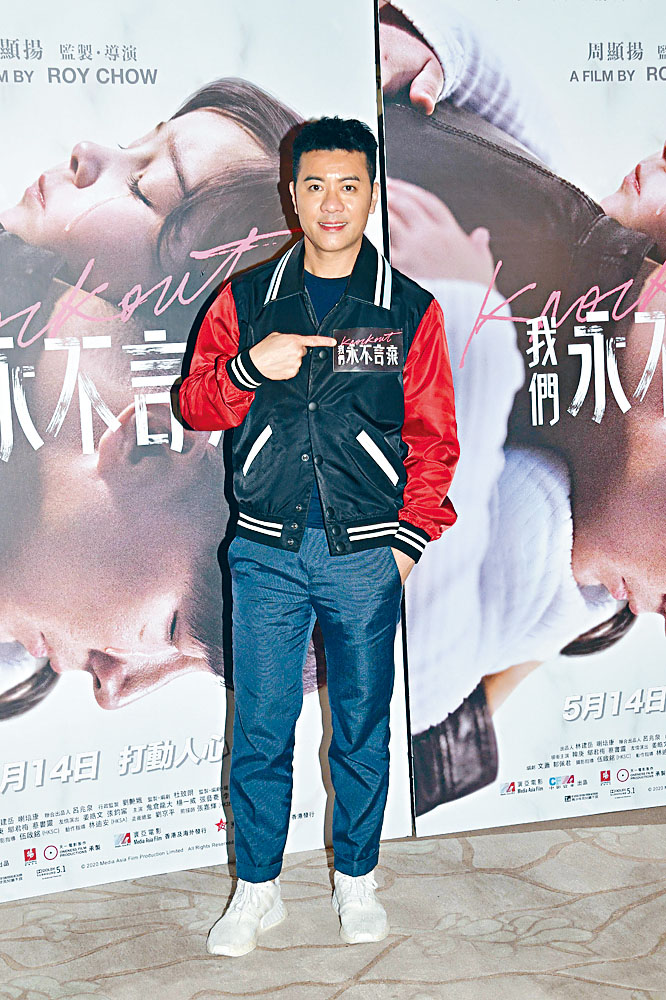 Edmond Leung asks friends for weight loss advice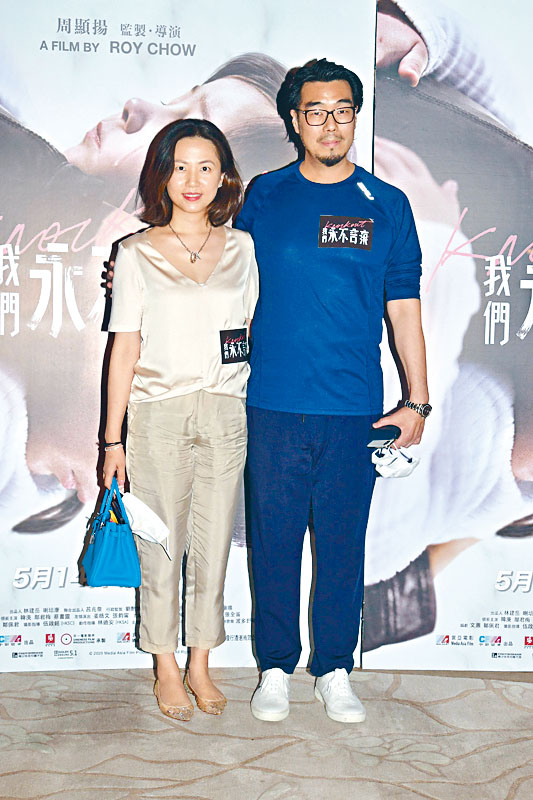 Christine To and Roy Chow invite friends to their movie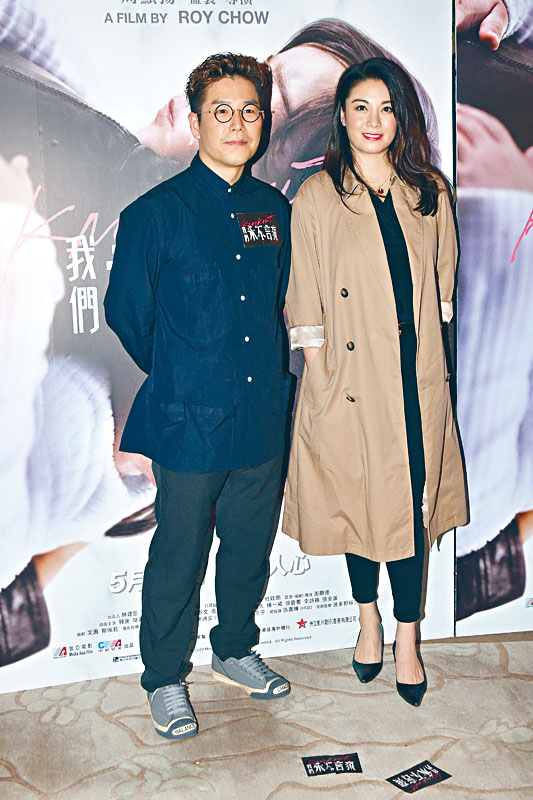 Jerry Lamb, Bernice Liu
courtesy of singtao.com
As the novel coronavirus pandemic eased in Hong Kong, cinemas were able to open again. The Universe film KNOCK OUT will open tomorrow. Two nights ago a screening was held as the first premiere after the cinema closure order was lifted. Director Roy Chow Hin Yeung and producer and wife Christine To Chi Long, John Chong Ching, Bernice Liu Bik Yi, Jerry Lamb Hiu Fung, Edmond Leung Hon Man, Eddie Cheung Siu Fai, C AllStar, Lam Suet and Jay Fung Wong Fung showed their support.
The Chow Hin Yeung directed KNOCK OUT finally was able to be scheduled for release. He repeatedly said "very happy". "Not purely because my movie is released, but for Hong Kong's continuing improvement in the pandemic. The entire climate is different. Now it has hope, the opening of cinemas has the meaning of resurrection."
Mainland cinemas remained close as KNOCK was only able to be released on iQiyi video on demand. Chow Hin Yeung also happily said that he did not expect the word of mouth to be great as well, as the film was able to become a hit. For the film's Hong Kong release, he admitted that he never expected the box office to rebound and people to make revenge style spending. Instead cinemas required temperature check, row and seat isolation, prohibited food and drink, all of which would have certain effect on the business. However this was the safe and healthy way, he hoped every business and industry would face the difficulties with strength and perseverance.
Speaking of the cast being unable to come to Hong Kong to promote, Chow Hin Yeung said that was regrettable. Everyone was already arranged to come to promote in Hong Kong as early as January, but the pandemic canceled all the itinerary. "I can only do more. Even if only 10 people go to the movie, I can say I did all I could." As for the Louis Koo Tin Lok and Carina Lau Ka Ling starred DYNASTY WARRIORS, he revealed that the film already wrapped up production at the end of last year. Initially the plan was for a Mainland and Hong Kong summer release, but now it has to be postponed as the schedule would depend on the pandemic development.
Leung Hon Man said that he has not been to the movies for about half a year, thus he was very happy to welcome the return of cinema so people would continue to enjoy the lives that they should have. He said, "Hong Kong has been tough for several months, it also opens its cinemas faster than other places!" He also worked with Ivana Wong Yuen Chi on a movie, THE CALLING OF A BUS DRIVER (AH SOK DIK GOO SI), last year. He hoped that it would be scheduled for release as soon as possible.