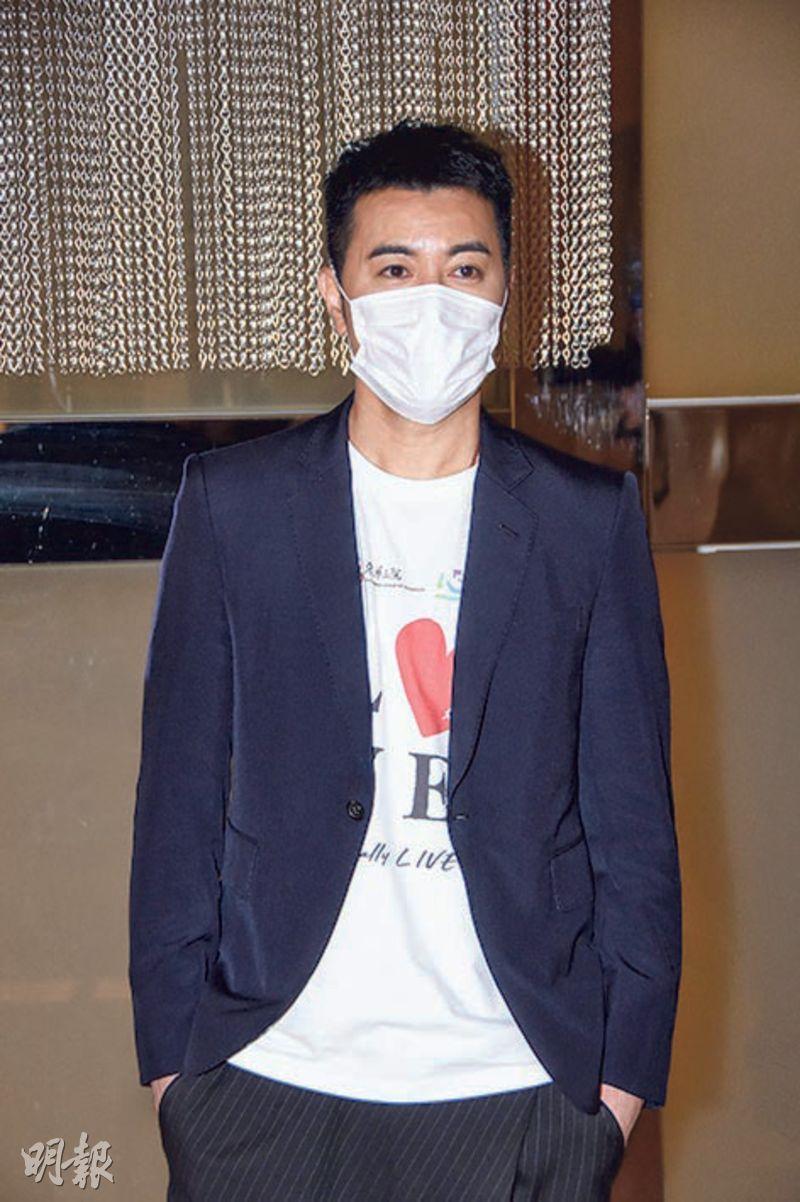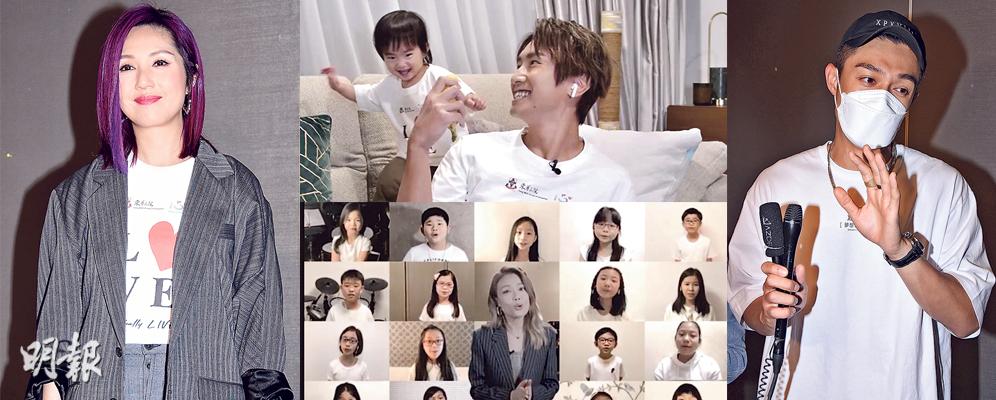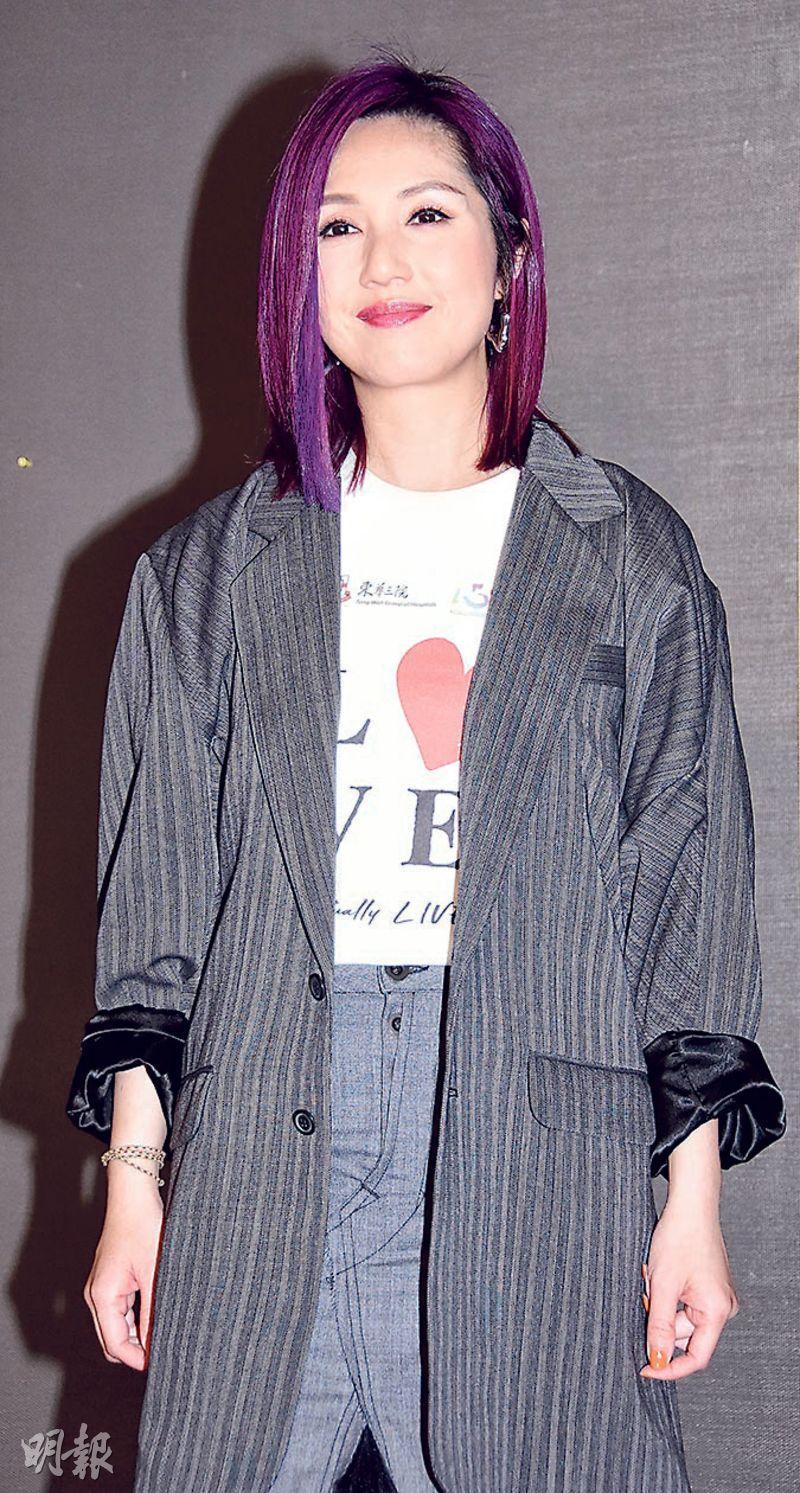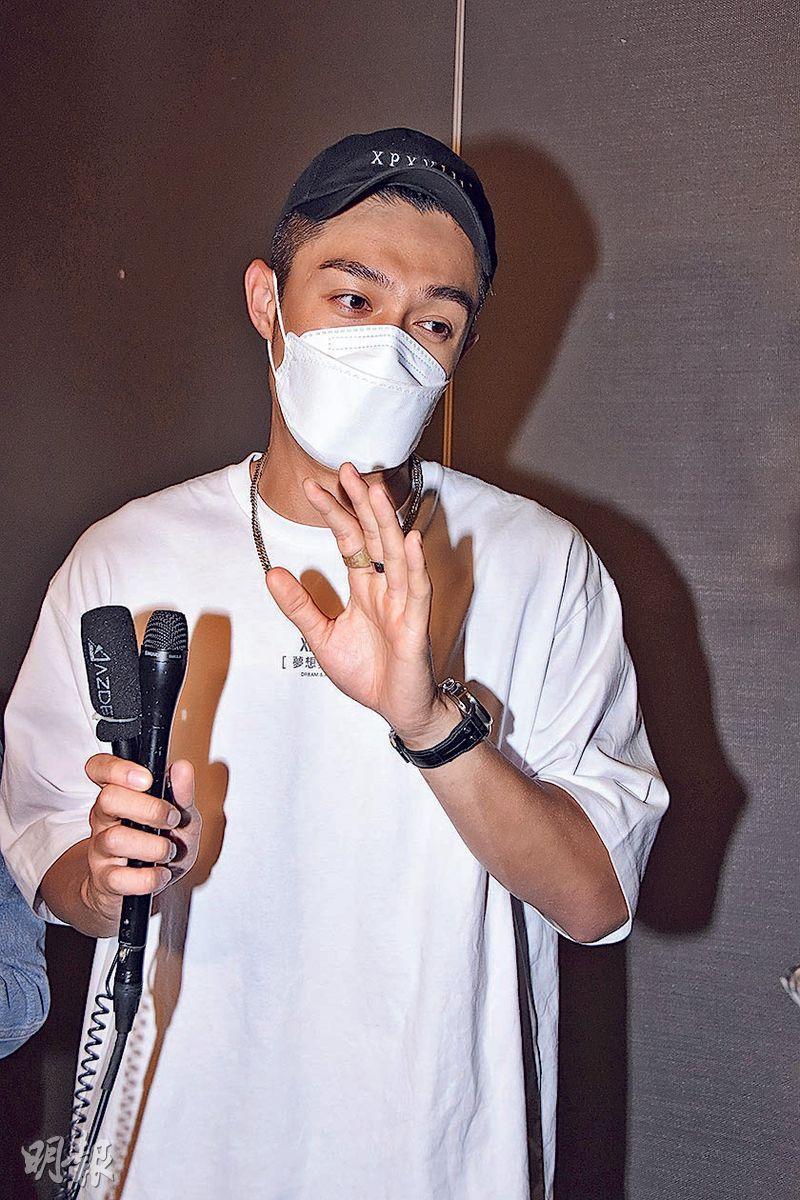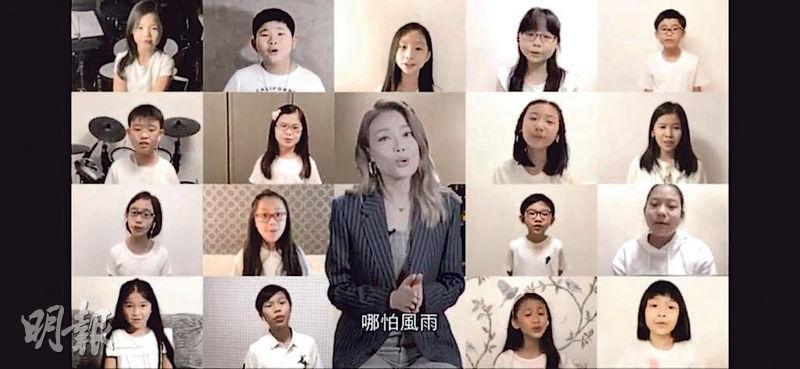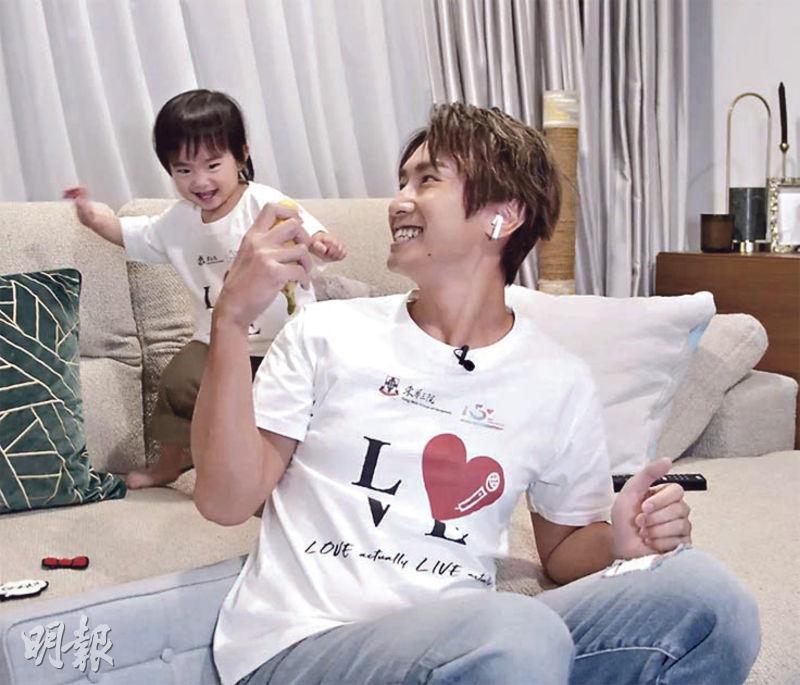 courtesy of mingpao.com
courtesy of on.cc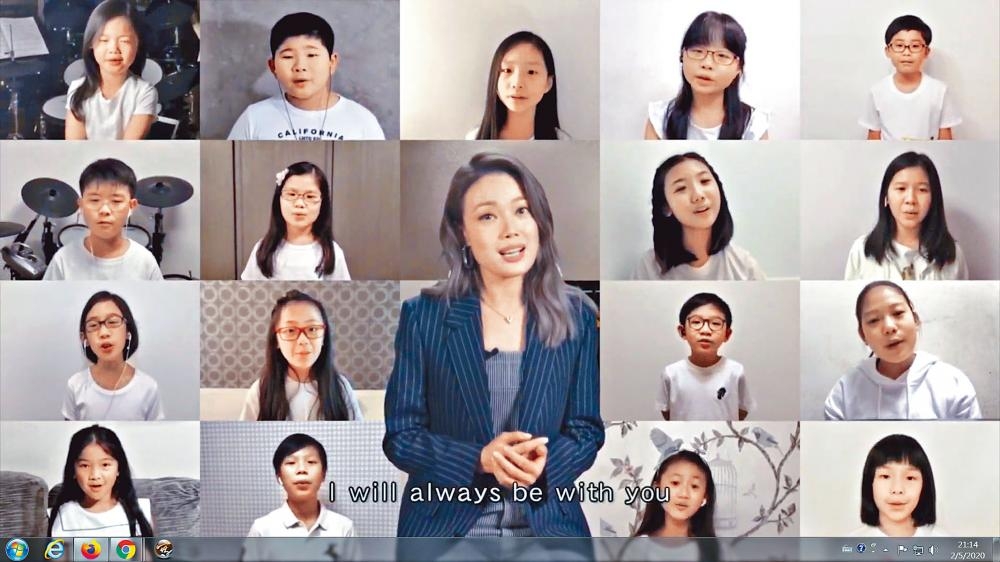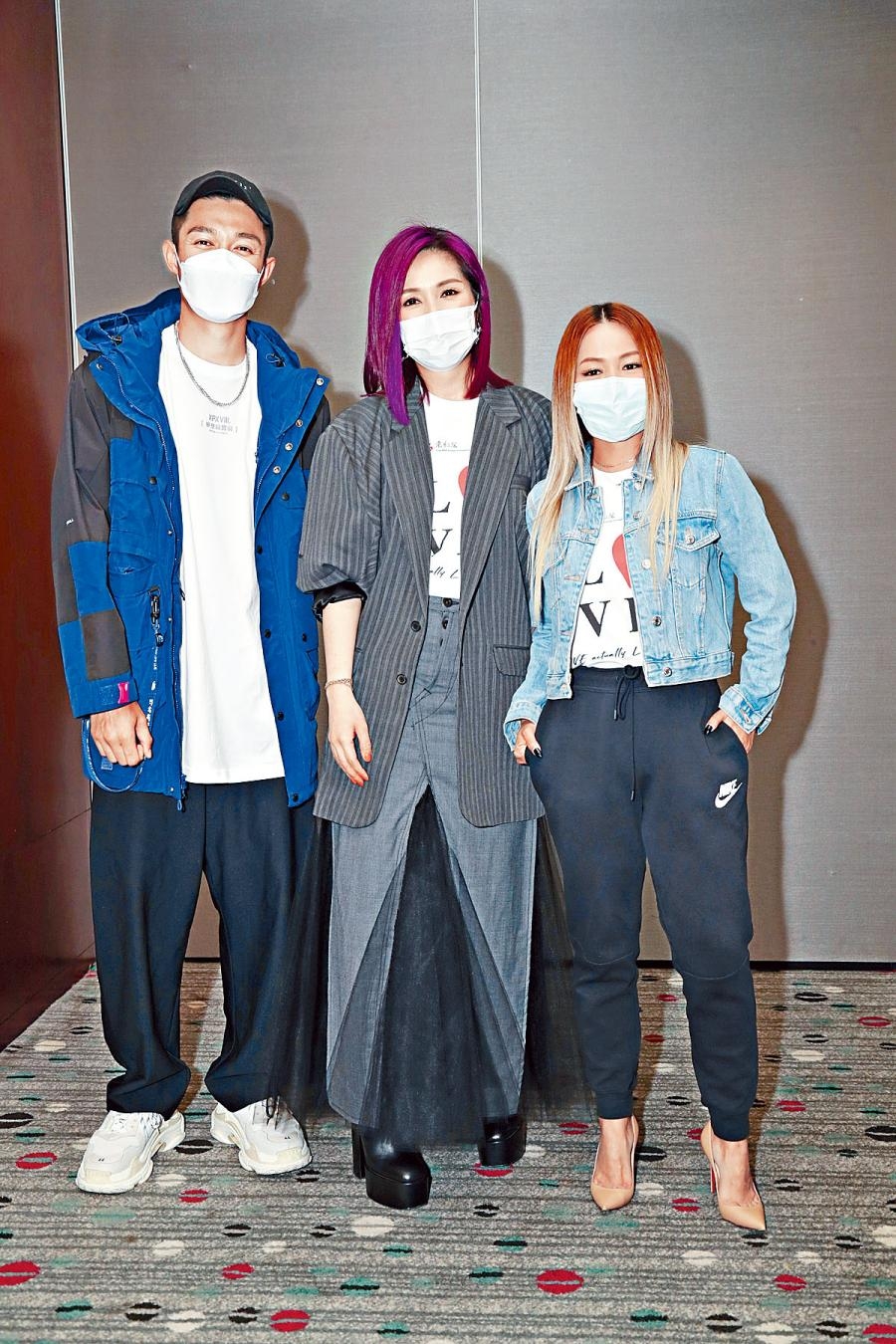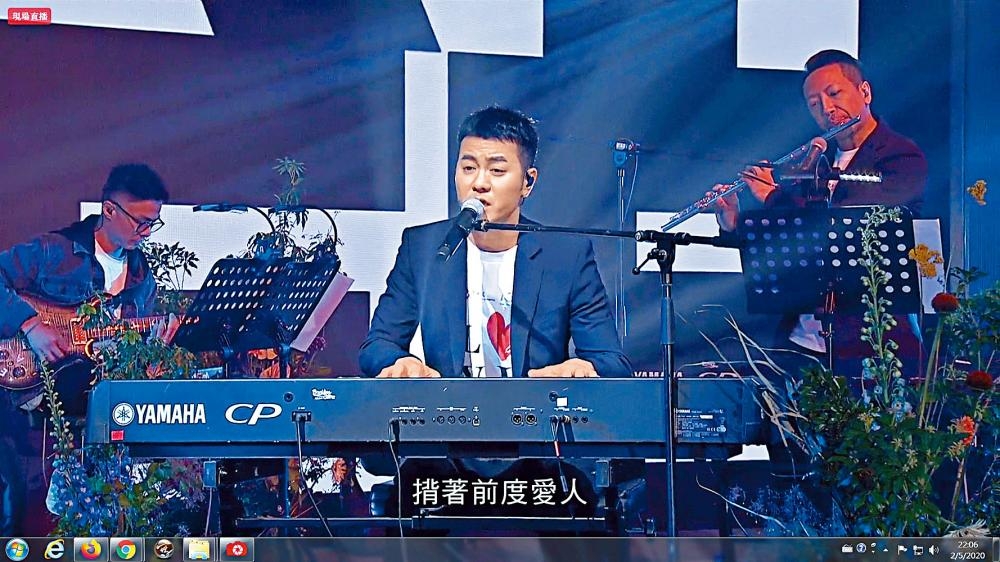 courtesy of singtao.com
The Tung Wah Hospital Group organized LOVE "actually LIVE actually" charity concert took place two nights ago on major online platforms. Many singers including Miriam Yeung Chin Wa, Joey Yung Cho Yi, Pakho Chau, Remus Choy Yat Kit, Edmond Leung Hon Man, Alfred Hui Ting Hung and others took part. The concert from 9PM two nights ago to yesterday morning already had almost 800,000 views and the proceeds of the donations raised would go to the Tung Wah group for assistance to fight the pandemic. Chin Wa has been staying at home to fight the pandemic. Everyday she had to teach her son. She also admitted that with more time together couples naturally would have more friction. She revealed that as they were about to "open fire" she would go to the kitchen to cool down.
Due to the live concert being under "gathering restriction order" the event in hope of reducing risk arranged for some singers to record their portion. They hoped to provide entertainment to people at home and cheer on the healthcare personnel at the same time.
Miriam Yeung Chin Wa closed the show. Before the performance she revealed that she has already gained 10 pounds from staying at home. Thus two days ago when the temperature rose she still insisted on wearing a big coat to cover up her body. Earlier self isolating at home, Chin Wa said that everyday she had to teach her son Torres and experienced the pressure of being a mother. "Staring at his expression of seemingly understand but actually not, I really very easily become frustrated. However I still increase my understanding of my son. I too would learn to cook to bring balance to life." Has Chin Wa become a kitchen god? She said, "I have learned basic survival skills, actually my son is the one who tells me to learn. He says that his classmates' mothers all personally make lunch boxes for them to bring to school but I don't." Chin Wa understood that she could not use being busy as an excuse, thus lately she had more contact with family and friends as they encouraged and supported each other.
Many couples had more friction from staying at home. Chin Wa admitted that the condition was very normal. "I have to learn to take my mark on my own. When I am about to explode I would duck out. I would go to the kitchen, otherwise I wouldn't take two hours just to make a cake." Chin Wa said that her husband Real Ting Chi Ko was a Leo. He liked to arrange work for her the most. Once at midnight he told her to clean up the kitchen and bookshelf. If any couple could get over the pandemic, they probably would be able to keep on going the rest of the way. Chin Wa also said that with more time at home, she has been catching up on earlier Korean drama hits like CRASH LANDING ON YOU and ITAEWOO CLASS, but she would skip THE WORLD OF THE MARRIED because she was afraid that it would affect their relationship as a couple.
Performing his first online concert, Pakho Chau thought it was rather interesting. In addition lately he had less chance to perform. He joked that after rehearsal he was reluctant to leave the stage. Stephanie Cheng Yun also intended on holding a mini online concert this month. She said that as an artist she wanted to entertain everyone at this time. She had a lot of positive things that she could do to make everyone a little happier. Pakho Chau felt fortunate that the pandemic has not affected his work. Lately he has been busy with a variety program. Everyday he just wanted to get off work as quickly as possible and go home to his daughter. He said, "She just turned five months and has already begun her baby talk and interact. She has learned to shake and turn around, but she has not learned to say Papa yet. Instead she said 'Ma' early on. Now when she sees me she would call me 'Un Goo', when she sees Mommy she would say 'Milk'."
Edmond Leung Hon Man chose an old song LIVING ANEW to cheer on Hong Kong. At the same time he dedicated it to the earlier confirmed karate athlete Tsang Yi Ting. He hoped that everyone would stay home and enjoy the entertainment they provided. Although he understood that no one had an easy time during the pandemic, everyone would be more concerned about those around them and be filled with love. Many artists gladly shared their cooking experience as if they have all become kitchen gods, Leung Hon Man said not to bring up him being in the kitchen. Instead he rather liked the earlier created disinfectant wet napkins because it was practical and interesting. Was he confident about his Hong Kong Coliseum taking place as scheduled in October? Leung Hon Man said, "Ultimately we all have to walk forward. I of course hope that the show can go on, whether or not I would be the first after the pandemic. I hope the most for everyone to be able to let go of their negative emotions and bring hope to everyone. I feel it is my duty and responsibility." Because the concert was still in its initial concept stage, Leung Hon Man has not decided whether he would invite his brothers Big Four to the stage. Instead he wanted to record a few more new songs. However each time he performed he would only sing classic songs. Earlier he was caught checking out properties. Leung Hon Man denied that he wanted to get into the market during the pandemic. He just happened to pass by and wanted to ask about the market price.
Two nights ago opening the show was Yung Cho Yi. She and many children sang and then chatted online. Joey revealed that during the pandemic she did not waste any time at home, as she made breakfast and played instruments. She was the happiest about being able to sing with the children, as she never expected their singing to be so great. Jason Chan Pak Yu and his daughter Abigail appeared. He said that he had more time to be with her at home, so he would watch music video and sing with her. They also sang a few alphabets from the alphabet song. Abigail humorously handed a banana to Papa to use as a microphone, as she stared at Papa and listened to him sing.
Remus Choy Yat Kit turned into the God of Cooking as he sang, danced and cooked in the kitchen. He revealed that his tips to fight the pandemic was to constantly take vitamins and keep washing his hands. Kit Jai lately had more time at home so he was able to show up his culinary skills. He often posted videos to share his experience with people online. He was the happiest that many people have been calling him by the name Kit Siu. Although he did not create his own pandemic fighting food, he heard that curcumin would help so he would try to cook more curry. Shiga Lin stayed at home and exercised more. Whenever she went out she would have her mask and hand sanitizer, as she had to increase her personal hygiene awareness. During the pandemic her work has been drastically affected. She said that at home she had more time to study cooking. She hoped to be able to come a little kitchen goddess.
Gin Lee Hung Ngai said that during the pandemic she was unable to return to Malaysia to visit her family and friends, so they would have a video conference date. She also made preparation during this period to welcome jobs after the pandemic. She tried to stay positive. Whenever she realized that she had negative emotions and anxiety, she would find way to ease her tension. Otherwise it would be bad for her mental health. She also tried to exercise more, read, watch movies or garden to help her relax.
Mag Lam Yun Tung admitted that lately she has been a little bored, but she had more time to spend with her family. She would like to thank the medical personnel for safeguarding Hong Kong the most, and she hoped that everyone would stay home to get over this pandemic. JW joked that the best activity under the gathering restriction order was to play mahjong because it was exactly right for 4 people. At home cooking was also a good activity. Earlier she applauded the medical personnel at home to cheer them on as she thanked them for always safeguarding Hong Kong. Alfred Hui Ting Hung shared a hand washing tip, when washing hands the five finger tips had to be like a chicken beak to circle the palm of the other hand. That would effectively clean the finger tips.