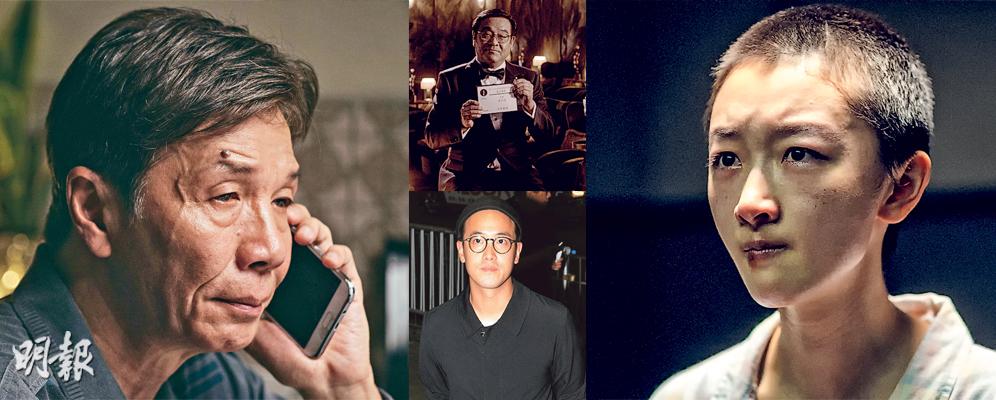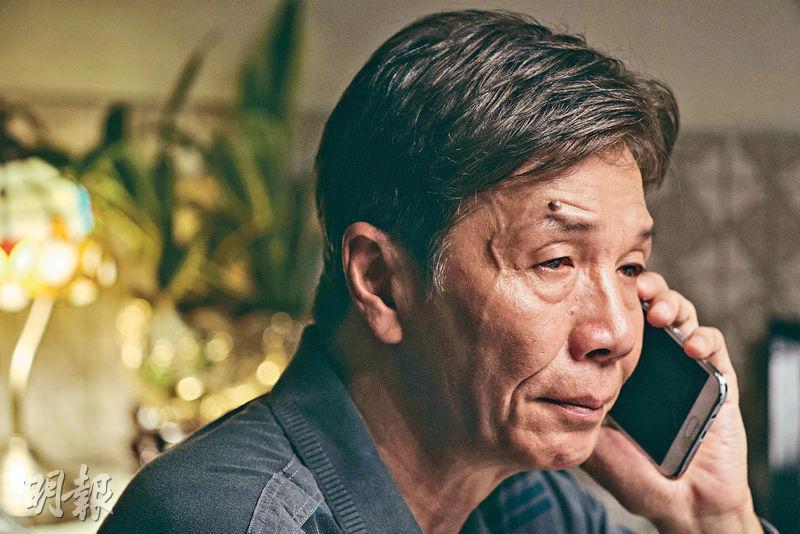 Tai Bo in SUK SUK plays a taxi driver who appears to have a happy family but is a gay man who is reluctant to come out of the closet.
28 year old Zhou Dongyu plays a high school student who is bullied at school. In one scene she even cuts off her hair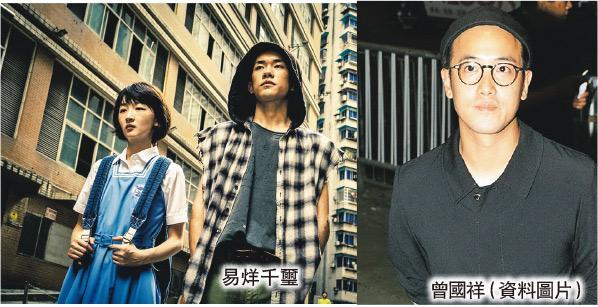 Derek Tsang with BETTER DAYS wins Best Director. Jackson Yee also wins Best New Performer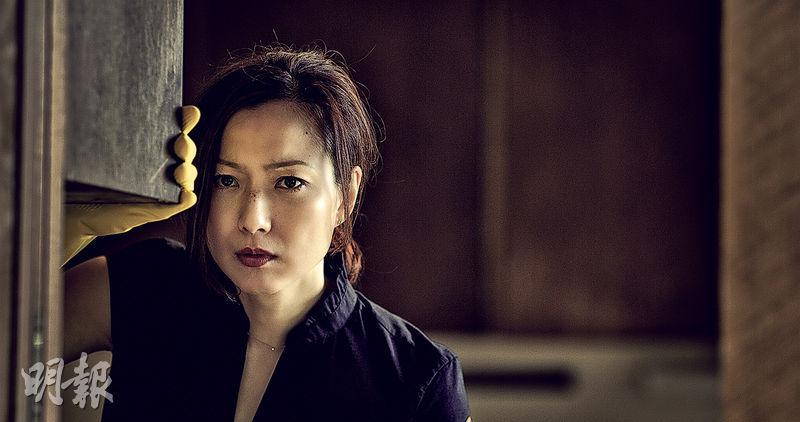 Despite having two Best Actress nominations for FAGARA and FATAL VISIT, Sammi Cheng continues her losing streak much to the chagrin of many.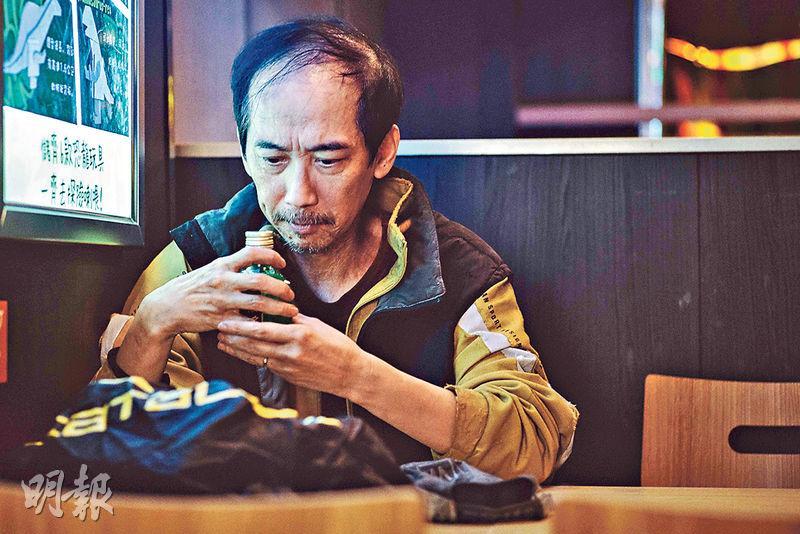 Best Supporting Actor Cheung Tat Ming (I'M LIVIN' IT) says the award belongs to the entire team
Best Supporting Actress Patra Au wins on her first try for playing Tai Bo's wife in SUK SUK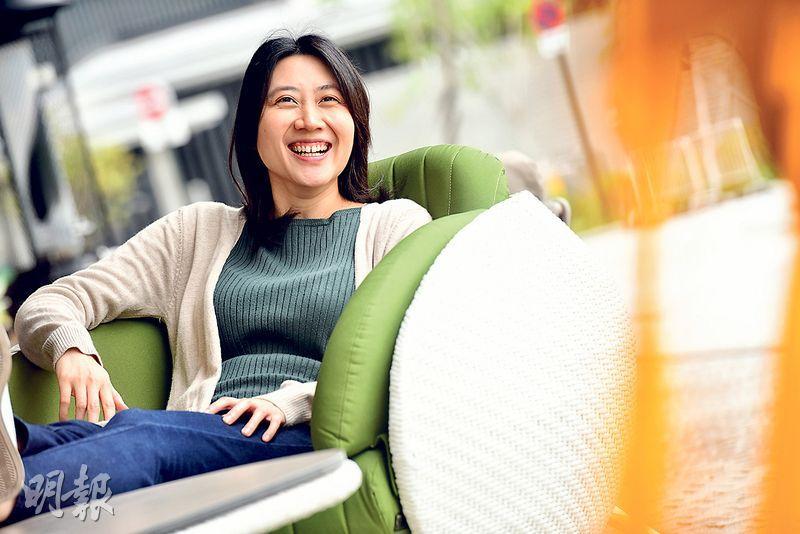 Best New Director Norris Lam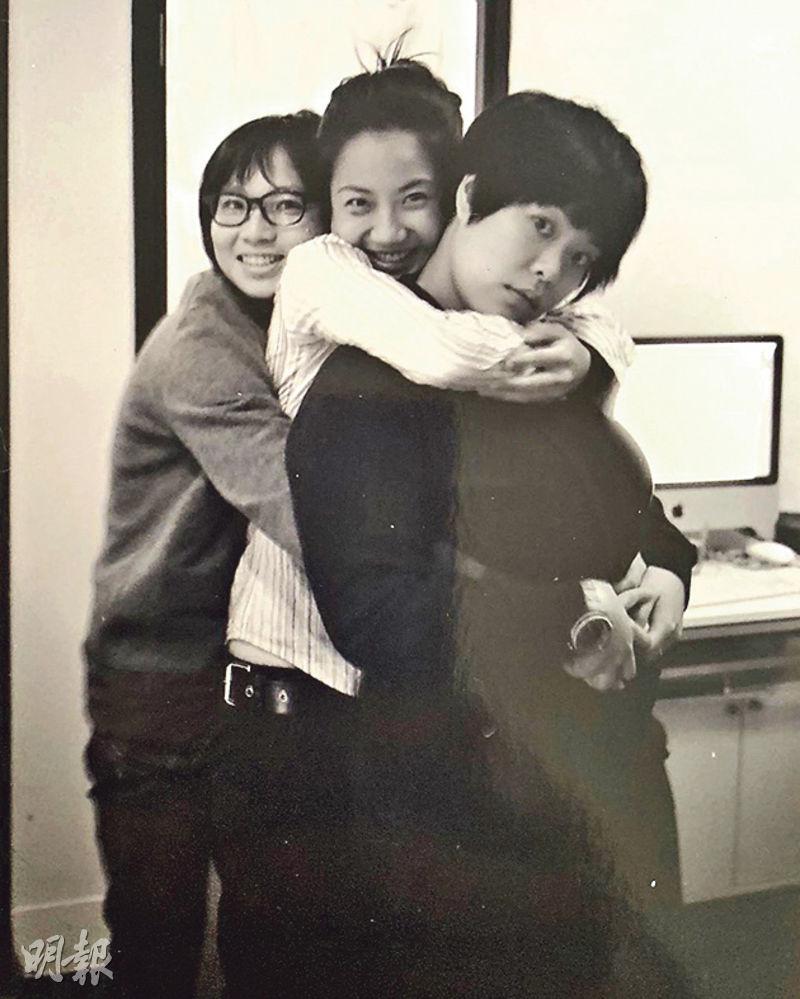 (from the left) Yu Jing Pin wins Best Cinematography for BETTER DAYS, her late partner Ellen Loo was one of the writers of the Best Original Film Song FLY (BETTER DAYS). Loo's bandmate Eman Lam with MY PRINCE EDWARD wins Best Original Film Score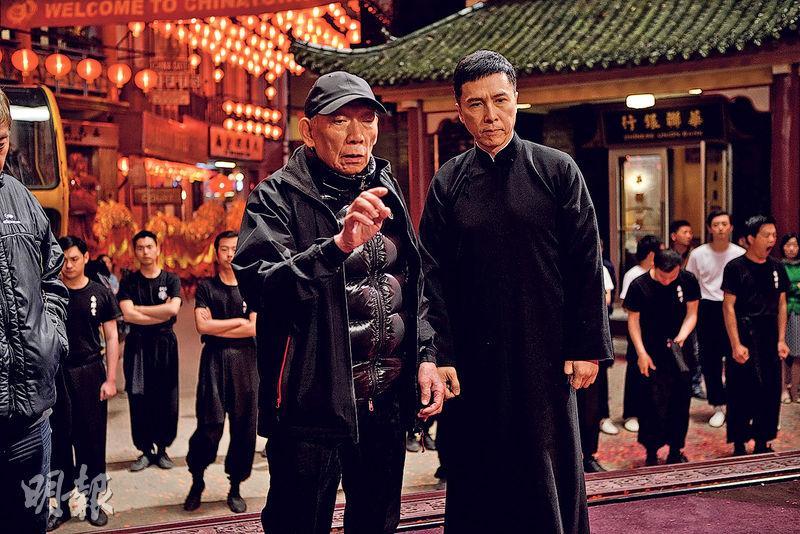 The Donnie Yen starred IP MAN 4 receives 3 technical awards, including Best Action Choreography for Yuen Wo Ping (left)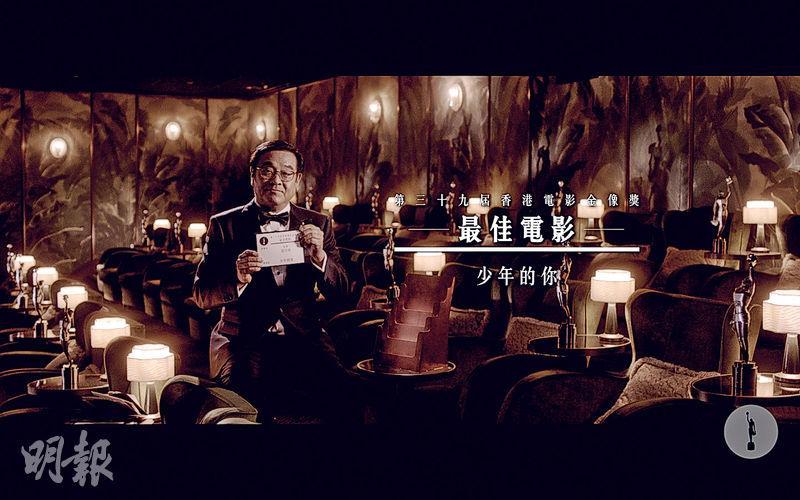 courtesy of mingpao.com
Derek Yee dresses up for the announcements
Best Supporting Actor Cheung Tat Ming posts a photo from his hike
Maggie Cheung Ho Yi says co-star Patra Au deserves the Best Supporting Actress
courtesy of on.cc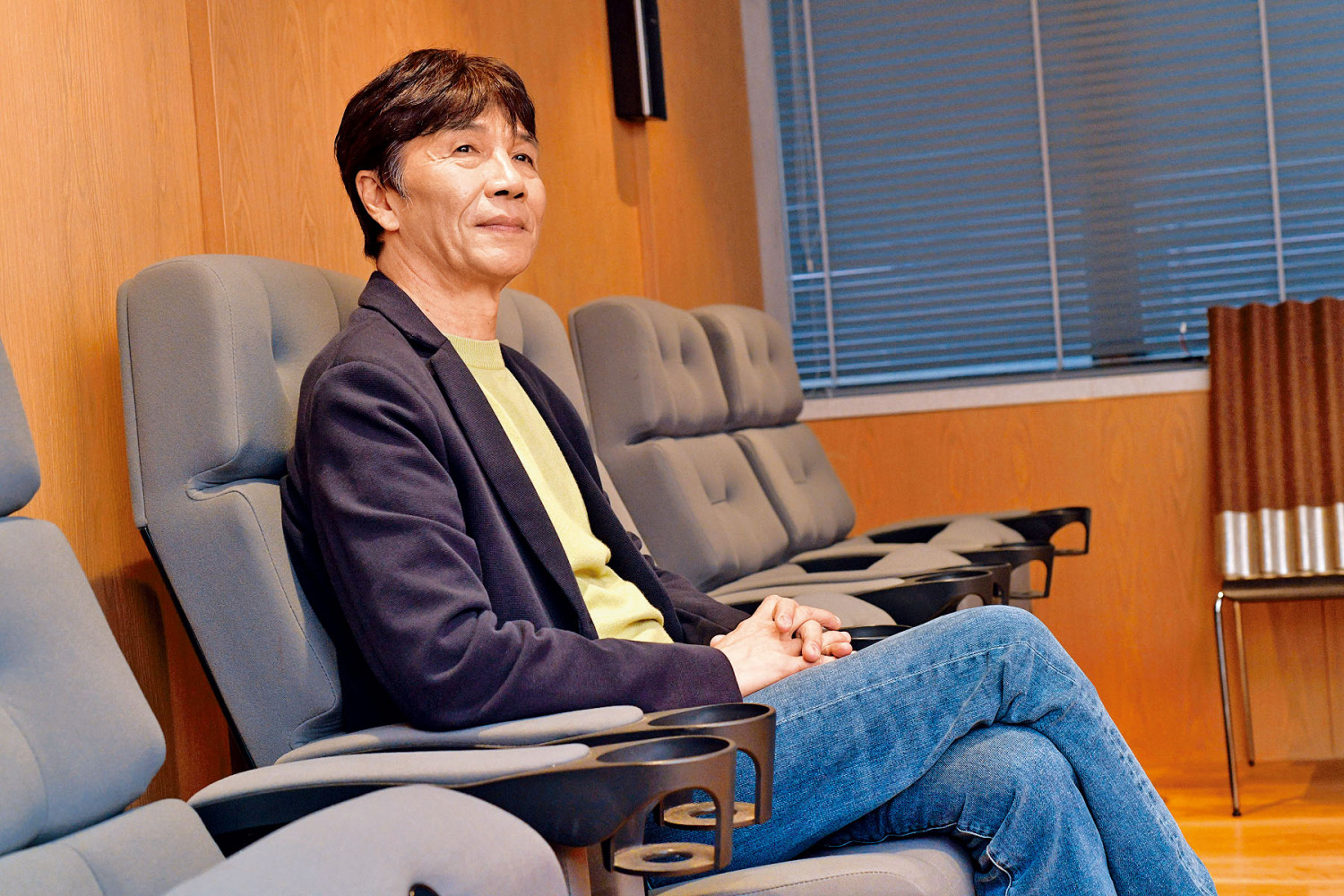 Best Actor Tai Bo's SUK SUK performance receives universal praise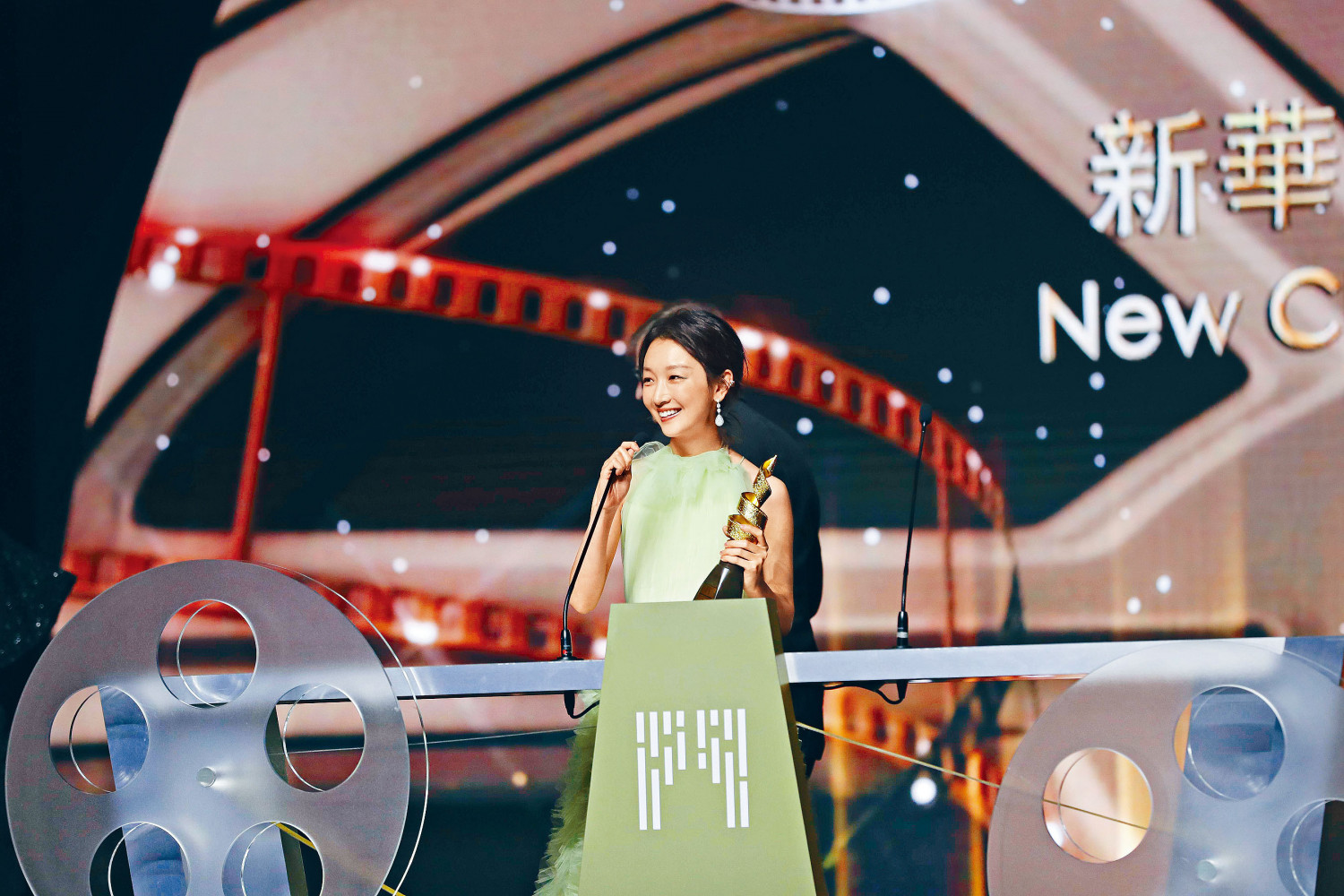 Best Actress Zhou Dongyu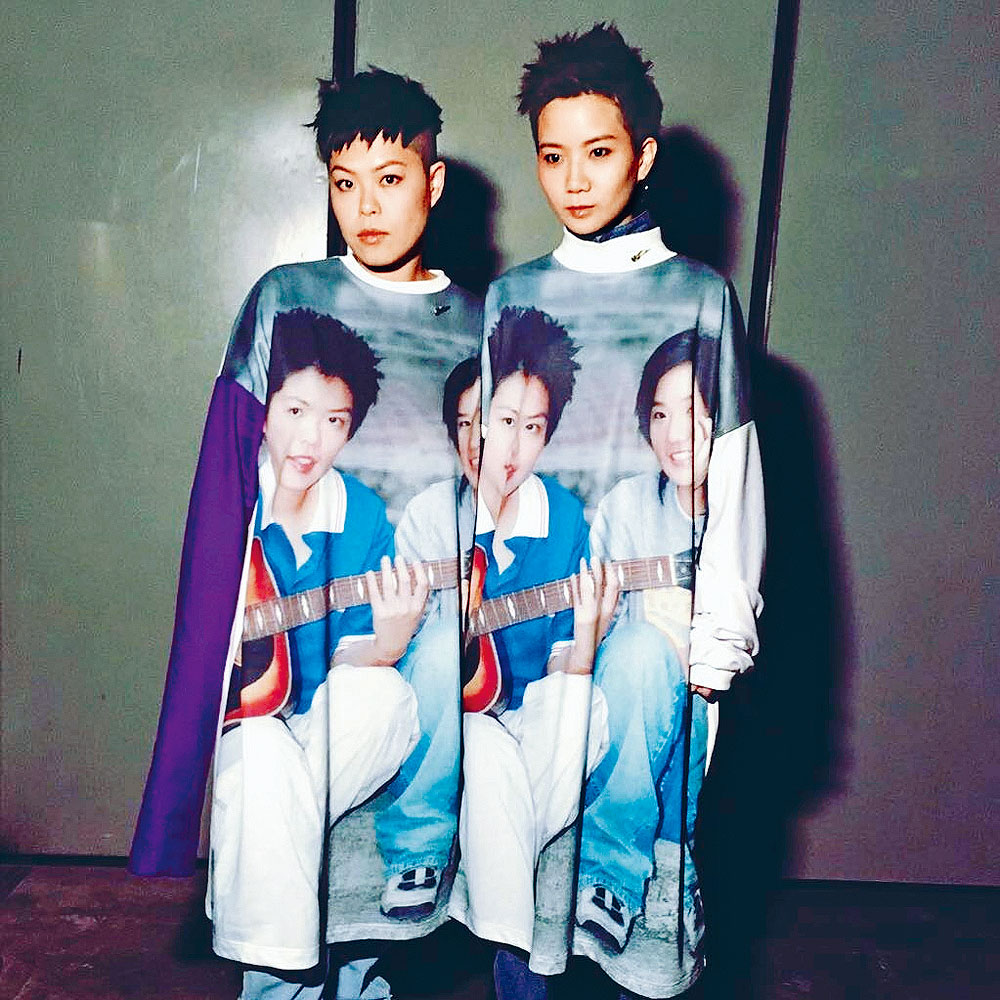 Best Original Film Score winner Eman Lam (MY PRINCE EDWARD) posts a photo to remember her at17 bandmate Ellen Loo, who wrote the Best Orignal Film Song FLY (BETTER DAYS)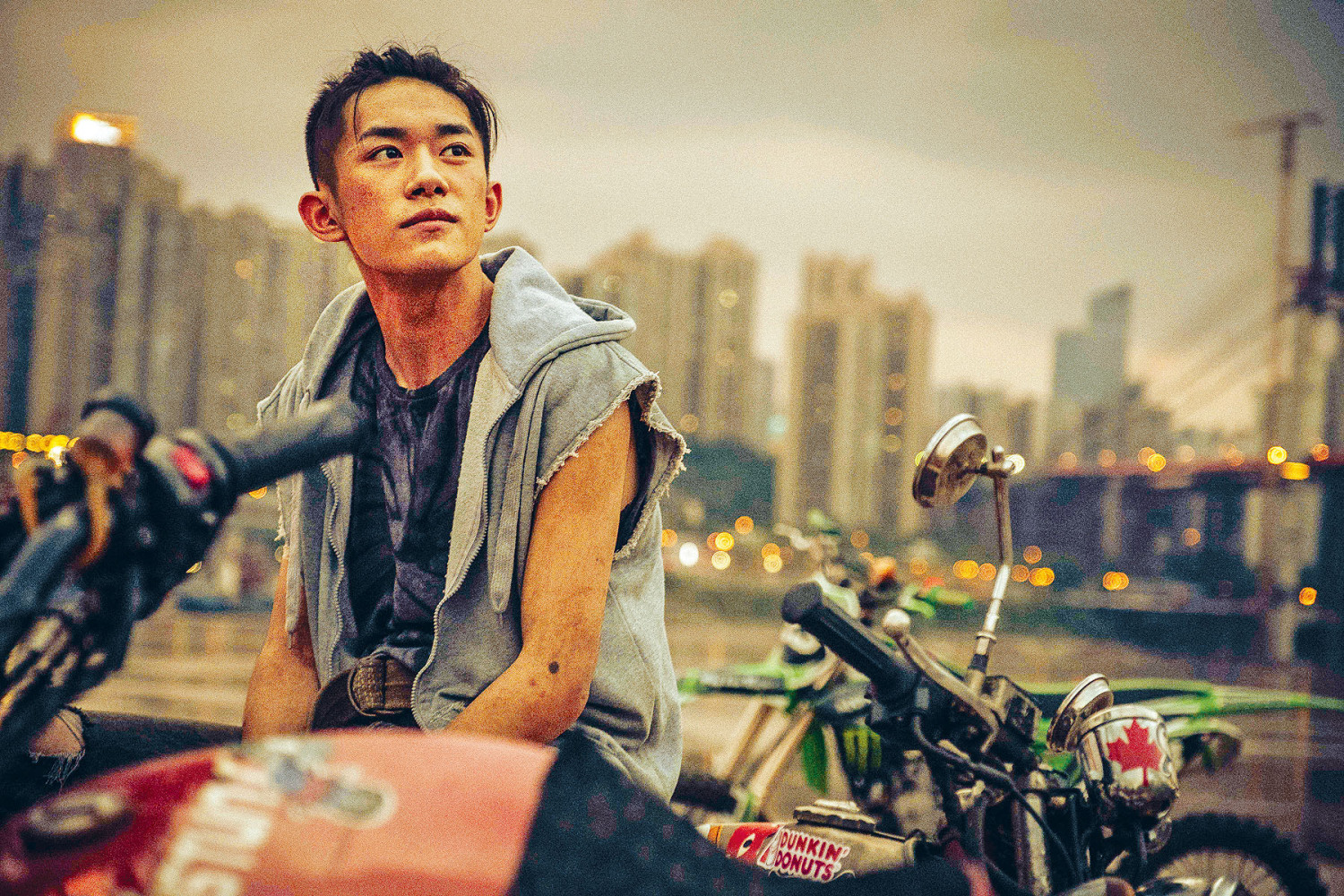 Best New Performer Jackson Yee (BETTER DAYS)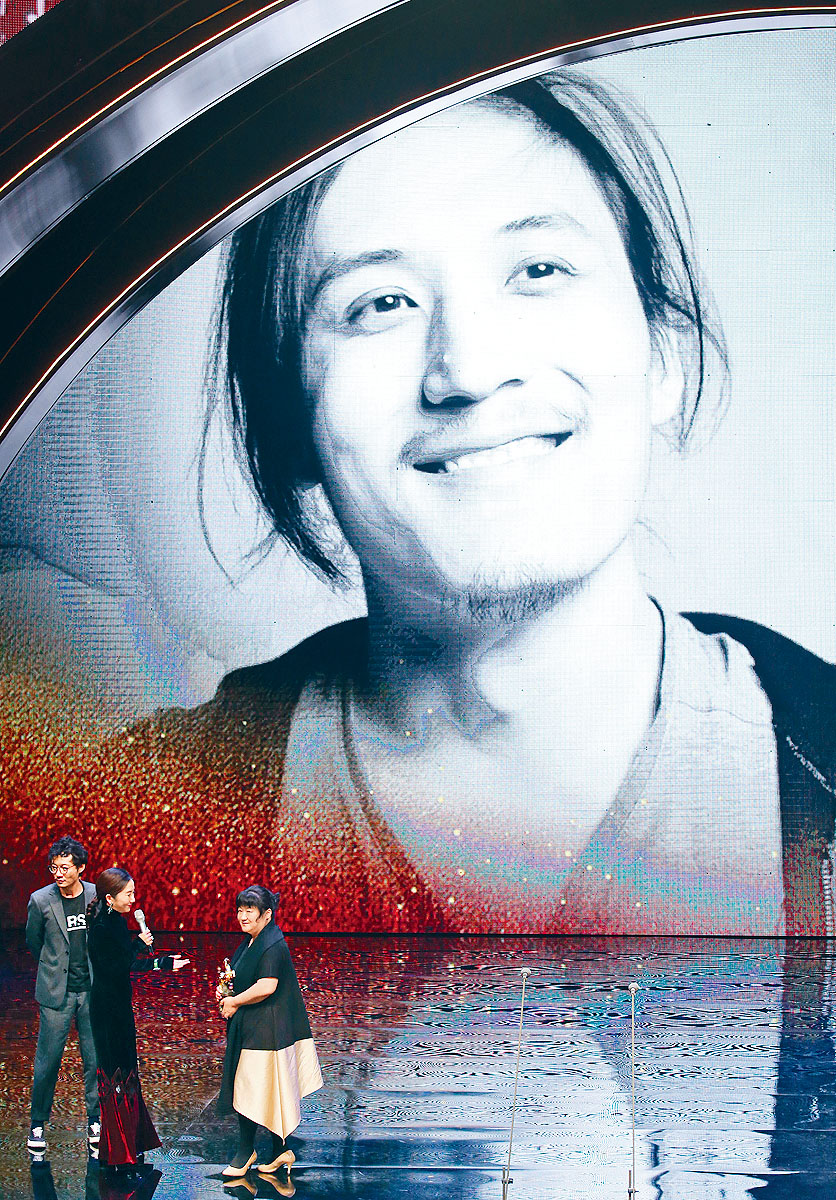 Best Asian Chinese Film AN ELEPHANT SITTING STILL's director Hu Bo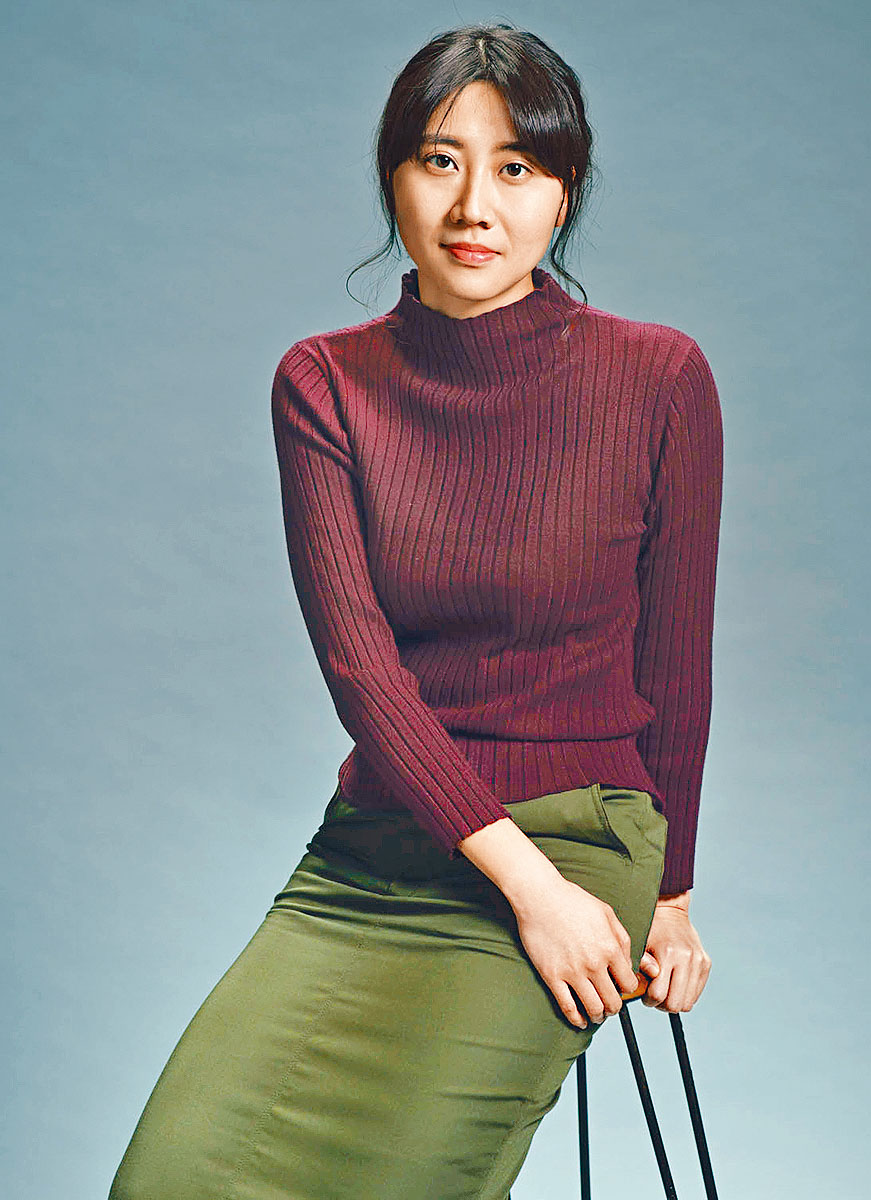 Best New Director Norris Lam (MY PRINCE EDWARD)
courtesy of singtao.com
The 39th Hong Kong Film Award due to the novel coronavirus canceled its actual award show for the first time in 39 years and changed its format to live online broadcast. This year's 19 category winners were announced yesterday by the Hong Kong Film Award president Derek Yee Tung Sing. The first online announced fresh out of the oven Best Actor was Tai Bo (SUK SUK); Zhou Dongyu with BETTER DAYS won her first Hong Kong Film Award Best Actress, holding back the favorite with two nominations Sammi Cheng Sau Man. As for Best Director Derek Tsang Kwok Cheung, he even with BETTER DAYS' 12 nominations won 8 awards including Best Film, Best Director, Best Actress, Best Screenplay, and Best New Performer (Jackson Yee) to become this year's biggest winner. IP MAN 4: THE FINALE also won 3 awards. MY PRINCE EDWARD (GUM DOH), WHITE STORM 2 DRUG LORDS (SO DUK 2 TIN DEI DUI KUET) won two awards. I'M LIVIN' IT (MAK LO YUN) only had Cheung Tat Ming holding back the tides as he took home Best Supporting Actor.
BETTER DAYS won 8 awards to become the big winner. Best Director Derek Tsang Kwok Cheung immediately posted on social media, "Thank you very much Hong Kong Film Award! I understand that under the pandemic everyone have already given their greatest effort for this year's films and filmmakers to have a chance to be honored! Since childhood, Hong Kong Film Award in my heart has always had a irreplaceable height and position. To be able to have everyone's recognition, I truly have difficulty to use language to express how I feel! First thank you to our film's team, every step the movie took was because the help and the contribution from each of you! Thank you to each actor in the film, thank you for your trust and your emotional investment! Thank you to my producer, mentor and good friend Jojo Hui Yuet Chun! Thank you for not only teaching me how to make a movie but also how to be a person! Finally I want to thank my Mama, I hope this award is the best Mother's Day present you have ever received!"
Then Tsang Kwok Cheung in an interview expressed his sincere appreciation, "Thank you very much to the Hong Kong Film Award for the recognition of me and the team. This team to me was a place of joy. Thank you for the cast and the crew's contribution. I feel youth and adolescence is very rare and invaluable, to be able to express the world of youth in my eyes and receive the voters and the viewers' love and recognition, this is where happiness lies for me as a filmmaker."
To be able to win Best Film he was super moved. "This is the best way for me to repay the cast and the crew for the time and passion they have contributed. In addition, BETTER DAYS on this Friday will be released again on the Broadway circuit. I hope everyone would show their support."
Fresh out of the oven Best Actress Zhou Dongyu said, "Thank you voters for your recognition of BETTER DAYS. Thank you Sister Jojo, thank you Director Tsang Kwok Cheung, and all the workers on the team for taking care of me. BETTER DAYS is one of the film that I really like. Here I want to thank everyone who have supported me. In summation, thank you everyone! Thank you!"
Best New Performer winner Jackson Yee said, "Thank you to voting elders for giving me this recognition and encouragement, thank you Director Tsang and Sister Jojo for giving me this character of 'Xiao Bei', thank you to all the workers of the BETTER DAYS team. This film only exists because of everyone's professional, strict and hard contribution. I am very lucky to run into BETTER DAYS in the summer of 2018, run into 'Xiao Bei', and have this special life experience. Finally, thank you to everyone who liked and supported BETTER DAYS. Jackson Yee the actor will continue to work hard! Congratulations to the BETTER DAYS team!"
The Best Original Song FLY (BETTER DAYS)'s performer Yoyo Sham Ning Yi said, "Thank you Hong Kong Film Award. Thank you Xiao Yu for inviting me, and producer Jason and Qingfeng together to complete this song of Ellen's. Thank you Director Tsang Kwok Cheung, and the film team. Thank you (Ellen Loo) Lo Hoi Tung, this song's power came from her and everyone who loved her. Thank you everyone."
at17's Eman Lam and Ellen Loo both won awards. The late singer Ellen Loo wrote the Best Original Film Song, BETTER DAYS' end credit song FLY. Eman Lam with MY PRINCE EDWARD won the Best Original Film Score. Ellen Loo's other half Yu Jing Pin with BETTER DAYS won Best Cinematography. Originally all three would be able to accept the awards at this year's Hong Kong Film Award, unfortunately Ellen Loo's passing left everyone lamenting.
Eman Lam was very happy to learn that she won and posted their photo together on social media. Although she was able to find any word to describe how she felt, she was grateful that her life continued to flow in creativity. Ellen Loo was even the biggest destiny in her life. "My brain and heart are still too young, they can't grasp what this thing in my heart is. At this moment, I am even more grateful for life to continue to flow in creativity, to stream endless in creativity. It is like love, like a photo, the love that a photo recorded is preserved forever, just like in creativity. Dear, congratulations to you. Dearest, congratulations to you too. No matter where we are, let's keep writing! Keep using creativity to connect, never part, never give up even when it hurts. you are my greatest destiny in my life, please remember that I love you very much. I will always always love you, always always love you."
Tai Bo with the film SUK SUK and his first lead role won the Hong Kong Film Award Best Actor, which was also the first Hong Kong Film Award in his life as an actor. He thanked Director Roy Yeung for making a good movie that was touching. He said, "SUK SUK brought me on a wonderful journey, I think the strength accumulated from making movies in Taiwan over 20 years made me bring this character 'Ah Pak' to life. I like my job, time goes by very fast. In the brink of an eye I have been working for several decades. I started in Hong Kong, Hong Kong film taught me a lot of good things. Winning this award in Hong Kong is very meaningful to me. Thank you to the Hong Kong Film Award voters for laying out a long red carpet in my heart, adding color to my support player life. Thank you to every filmmaker who propped up Tai Bo on the Hong Kong Film Award stage!"
Cheung Tat Ming with I'M LIVIN' IT won his first Best Supporting Actor. He happily said, "This award isn't just mine alone, it belongs to all the actors, director, workers of I'M LIVIN' IT. Only because they did great was I able to do it. Congratulations! I hope it will be release soon and have even greater response."
Veteran stage actor Patra Au Ka Man won the Hong Kong Film Award Best Supporting Actress. Sister Ka Man was just working on a new series. Her series co-stars congratulated her after learning about the victory. Playing Sister Ka Man's son in the series, Lok Chun Wai even gave her a kiss. Au Ka Man said that she has never thought about winning an award. She was deeply excited. "Because I didn't watch (the live broadcast). I was very scared whether I won or not. I really am not used to watching it, as I am afraid I would have a heart attack. Thank you Roy (Director Roy Yeung) for giving me this opportunity. I am very happy, thank you all." Maggie Cheung Ho Yi was also excited for her co-star. "When I went to see it I really thought it was great. Because at first Ka Man invited me, I absolutely felt that her acting was breathtaking!"
The IP MAN film series' final chapter, IP MAN 4: THE FINALE, won three major awards. Producer Raymond Wong Pak Ming said, "I am very happy that IP MAN 4 won three awards, the only regret is that this is already the final chapter of the IP MAN series but director (Wilson) Yp Wai Shun went home empty handed despite four nominations. It's very regrettable!" The designer of many classic action scenes for the IP MAN series, Yuen Wo Ping said, "This year's Hong Kong Film Award due to the pandemic no one can get together for, which is somewhat regrettable! Thank you very much to the event and friends who voted. IP MAN 4 is the final chapter of the entire series, I am very happy to be able to receive everyone's recognition!"
Norris Wong Yi Lam with MY PRINCE EDWARD won the New Director award. She said, "Thank you very much to MY PRINCE EDWARD's actors and workers for helping me finish my first feature film. Without them I would have no way to win this award. Because we were very low budget, I called in many favors to help me so I really want to thank them. In addition I want to thank Create Hong Kong for giving me a lot of freedom to make this movie. Whether creatively or production wise, they provided unlimited freedom to me. Thank you very much to the 'First Feature Film Initiative', and many elders including (William) Chang Suk Ping for helping me with editing this version, director (Felix) Chong Man Keung for giving me a lot of script advice, and the two producers. Thank you to my bosses, because they are bosses who are very willing to innovate and pay money to hire new screenwriters. Because of a very professional price for a screenwriter, I was able to make the movie I wanted to make without a care. Finally I want to thank my family, I really hope that Daddy would be able to see it in Heaven."
Yesterday the results were announced live at 3PM. Although he did not have any grand award presentation stage to accompany him, Derek Yee Tung Siu still wore a tuxedo to honor this annual film industry event. He said, "Because of the pandemic, we were forced to interrupt the 38 year old award show. I believe everyone would understand. Over the past few months, we have very cautiously conducted the voting process. This year had 1675 voters, the voting rate was 59.74% -- 3 point something % less than last year. In the past once the Hong Kong Film Awards after the receiving the ballots and confirming all voters' names and signatures would hand them to the accountants for vote counting. The results would be placed inside envelopes, which would be kept confidential until the night of the award presentation when they would be revealed; today is no exception. I won't know the result until I open the envelope. This year although we changed the format to an online live broadcast, I deeply believe, no matter what the format is, our Hong Kong Film Award Goddess' meaning and caliber would not change. As for what the awards will reach the hands of the winners, we will make arrangement as soon as possible after the pandemic."
Before announcing the third award New Director winner, MY PRINCE EDWARD's Wong Yi Lam, Siu Bo said that this award had HK$ 100,000 cash prize from Creative Hong Kong and the Hong Kong Film Development Found as encouragement. Then when he announced the Best Asian Chinese Language Film as the late Mainland director Hu Bo's final film AN ELEPHANT SITTING STILL. Siu Bo said, "Actually he has already passed away. Now I hereby give him the highest respect. Hopefully I would have the chance to present the award personally to his family!" After spending 10 minutes to announce all the winners, he summed up, "Next year will be the 40th anniversary. I hope next year everyone would actively participate. I wish everyone happiness and all the best! See you next year!"
THE 39TH HONG KONG FILM AWARDS WINNERS
http://hkfaa.com/winnerlist.html
BEST DIRECTOR
Derek Kwok-cheung Tsang (BETTER DAYS)
BEST SCREENPLAY
Lam Wing Sum, Li Yuan, Xu Yimeng (BETTER DAYS)
BEST ACTOR
Tai Bo (SUK SUK)
BEST ACTRESS
Zhou Dongyu (BETTER DAYS)
BEST SUPPORTING ACTOR
Cheung Tat Ming (I'M LIVIN' IT)
BEST SUPPORTING ACTRESS
Patra Au Ka Man (SUK SUK)
BEST NEW PERFORMER
Jackson Yee (BETTER DAYS)
BEST CINEMATOGRAPHY
Yu Jing Pin (BETTER DAYS)
BEST FILM EDITING
Cheung Ka Fai (IP MAN 4 THE FINALE)
BEST ART DIRECTION
Cheung Siu Hong (FAGARA)
BEST COSTUME AND MAKE UP DESIGN
Dora Ng (Better Days)
BEST ACTION CHOREOGRAPHY
Yuen Wo Ping (IP MAN 4 THE FINALE)
BEST ORIGINAL FILM SCORE
Eman Lam (MY PRINCE EDWARD)
BEST ORIGINAL FILM SONG
FLY (BETTER DAYS)
Composer:Ellen Joyce Loo
Lyricist:Ellen Joyce Loo, Wu Qing Feng
Vocal Artist:Yoyo Sham
BEST SOUND DESIGN
Lee Yiu Keung George, Yiu Chun Hin (IP MAN 4 THE FINALE)
BEST VISUAL EFFECTS
Yee Kwok Leung, Ma Siu Fu, Leung Wai Man, Ho Man Lok (THE WHITE STORM 2 DRUG LORDS)
BEST NEW DIRECTOR
Norris Wong Yee Lam (MY PRINCE EDWARD)
BEST ASIAN CHINESE LANGUAGE FILM
AN ELEPHANT SITTING STILL