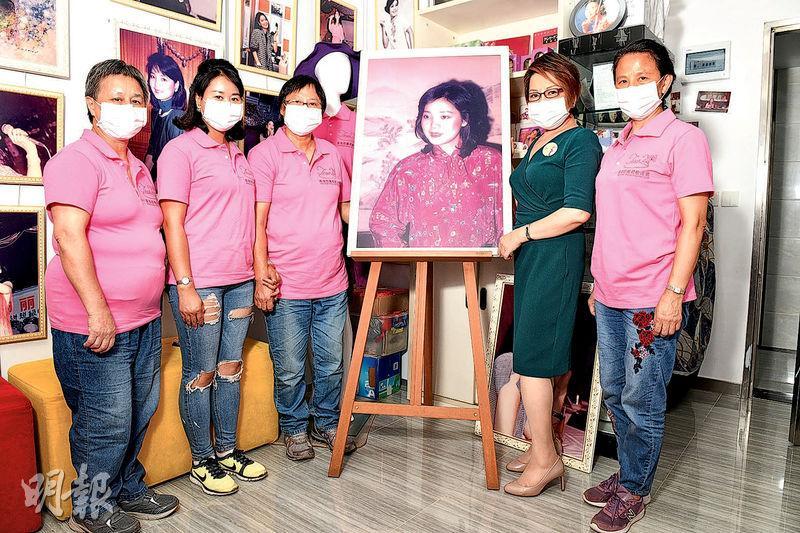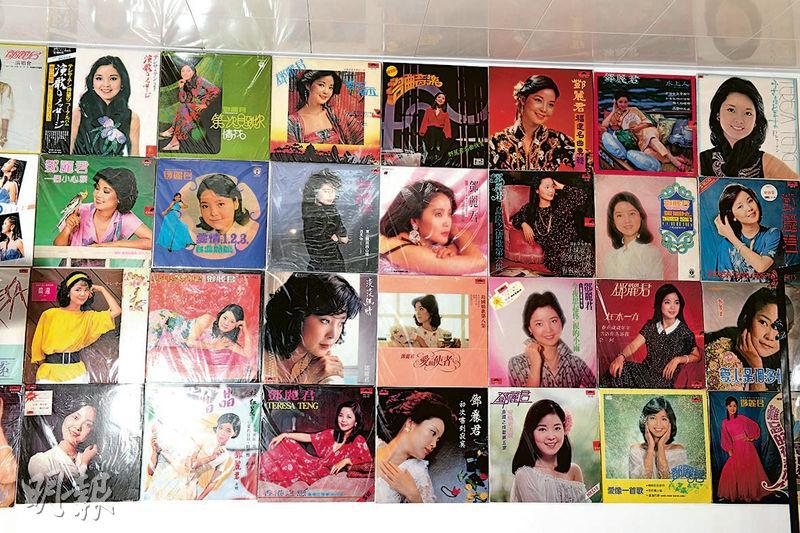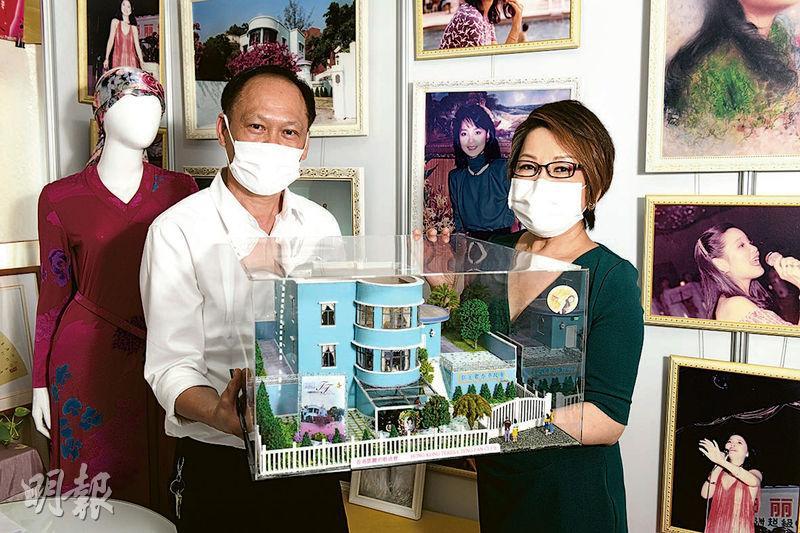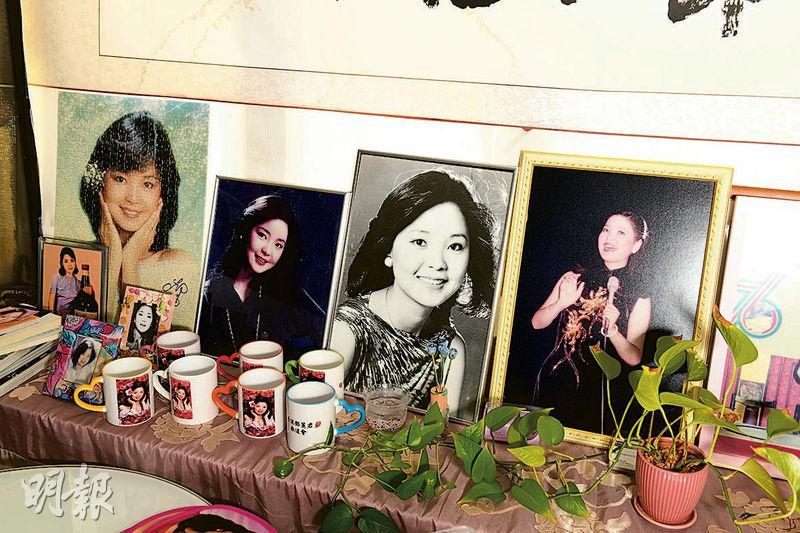 courtesy of mingpao.com
courtesy of on.cc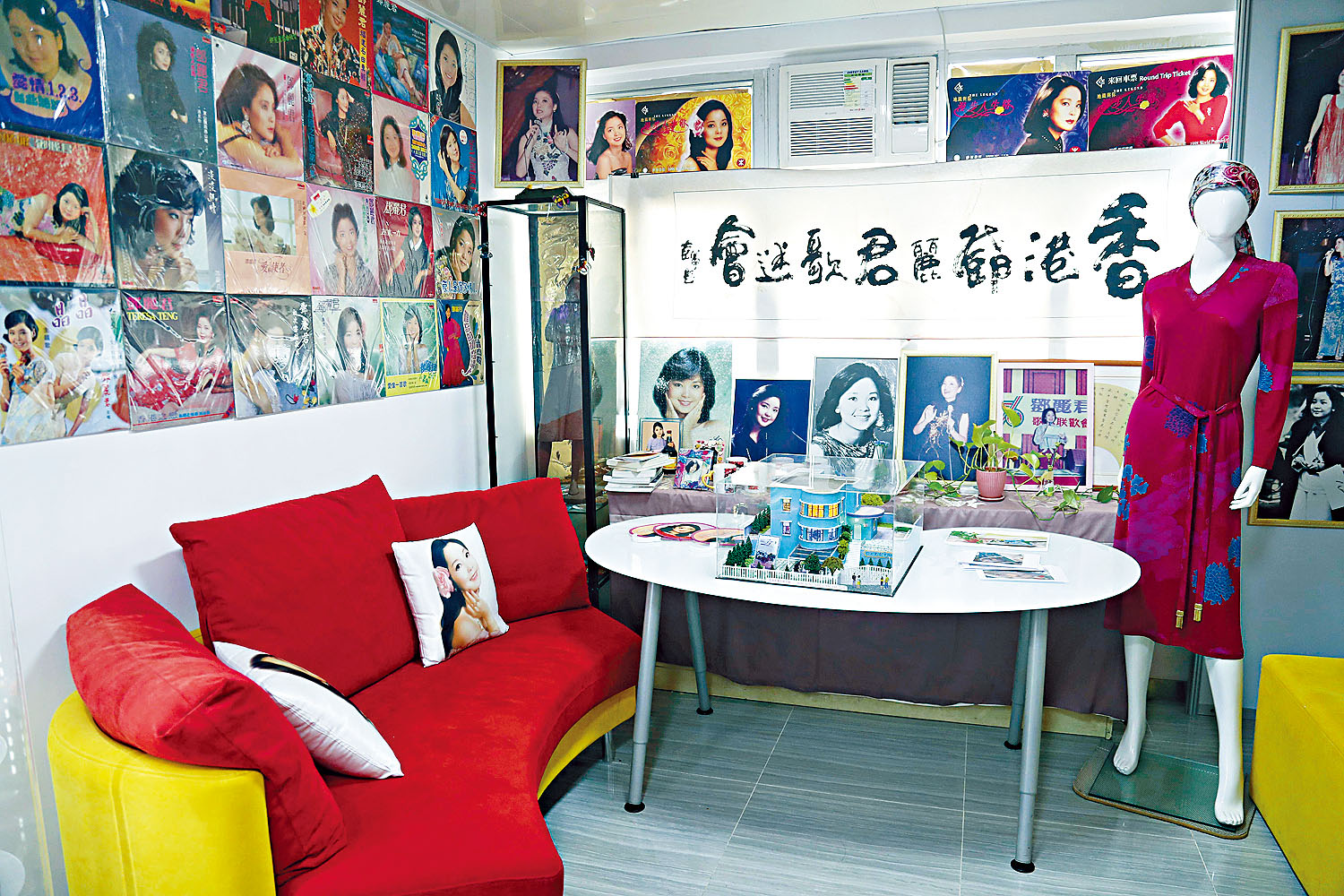 courtesy of singtao.com
Over the decades in show business, few can possible be as befitting to the word "timeless" like Teresa Teng (Tang Lai Kwan). 25 years after her passing, her legend still remained. Tang Lai Kwan was a song queen for a generation, no more need to be expounded on her unprecedented elegance. Her sweet and pure singing rang among the Chinese around the world and still echoed today. With its 44 years history, the Tang Lai Kwan Hong Kong fan club has held a memorial event every year after the idol's passing. Members would very gladly do anything for her, even paying for the location on their own for the event. Such humanity was very rare.
Tang Lai Kwan passed away on May 8th 1995 in Chiang Mai, Thailand. The year after and since, every year on May 8th fans around the world would remember this true, kind and beautiful legend of a generation with a variety of events. For the 25th anniversary of her passing, Tang Lai Kwan Hong Kong fan club constructed a model of her former home in Stanley. Every table and chair in the house, even her portrait, jumped out inside the home, making people feel that she was still around.
Tang Lai Kwan had fan clubs around the world, but the Hong Kong fan club was the only one that Tang Lai Kwan personally established. The leaders all worked with her once and knew her life back then like the back of their hands. Reportedly, the fans first named this club "Young Jade Girl Tang Lai Kwan Fan Club", which Tang Lai Kwan rejected. She said, "When I am old would I be called 'Young Jade Granny'?" Thus she simplified the name to "Tang Lai Kwan Hong Kong Fan Club", which once established stayed for 44 years.
Veteran DJ Che Suk Mui said that her connection with Tang Lai Kwan could be traced to when she wsa till a fresh out of the oven little host. After getting to know each other their friendship endured for decades. Currently she is the Tang Lai Kwan Hong Kong fan club's permanent honorary consultant. Che Suk Mui said, "She was not stuck up at all. Although she was a superstar, I have never seen her that way because being with her was truly too comfortable. After passing for so many years, these fans' love for her still has not changed. They even paid to rent this place to be the club location, all the members would very gladly do this for her."
Che Suk Mui recalled once that Tang Lai Kwan had the "delusion" of taking the MTR. "That time she just finished a meeting at the record company. Suddenly she suggested taking the MTR once. I believed she really wanted to experience it once." Her manager at the time considered it time and again, finally deciding to let Tang Lai Kwan "ride one stop" from Admiralty to Tsim Sha Tsui. "At the time she was very happy."
Veteran fan Tang who worked with Tang Lai Kwan at the time was one of the person who took the MTR with her that time. She remembered, "At the time she sat with her back to the glass, the people across from her whispered, 'Isn't that Tang Lai Kwan?' Ah Tang still remembered Tang Lai Kwan at the time would always wear light make up. Even on her "MTR patrol" that day she did not even wear a hat.
Fan club President Chang was Tang Lai Kwan's assistant. She still could not forget Tang Lai Kwan's voice and smile. Every year in May she would organize the memorial even for her. Known as "Kunnming Tang Lai Kwan, singer Yuan Mingqing said, "Every year I would organize a concert to remember Ms. Tang Lai Kwan." Because her singing was very similar to Tang Lai Kwan's, she would perform at the concert. "This year due to the pandemic, everything has been halted. However we plan to prepare for a concert online later."
Che Suk Mui felt that although her life was short, she brought truth, kindness and beauty like an angel and has always remained. President Chang mentioned that Tang Lai Kwan's Cantonese song STROLL DOWN THE ROAD OF LIFE was very suitable currently to cheer on Hong Kong to overcome the hardship. Yuan Mingqing said, "The road of life has ups and downs, you would experience peaks and valleys. You have to treat everything normally to face it positively. This is the meaning that this song brings out."
This year's memorial event has become a regret, but the fan club still remained alert to prepare for next year's events. Che Suk Mui said, "Next year would be the Hong Kong fan club's 45th anniversary. We have decided to do something charitable. This time we decided to go to Chiang Mai to visit the hotel where she passed away."
President Chang said, "Originally that room was not checked out to guests, but one year I booked it half a year in advance, the hotel then agreed for us to stay in there. It was like she was with us, the feeling was very wonderful."
Tang Lai Kwan has passed away for 25 years. Remember her, the words remained the same in the heart. "Time flies at anytime, I only care about you."