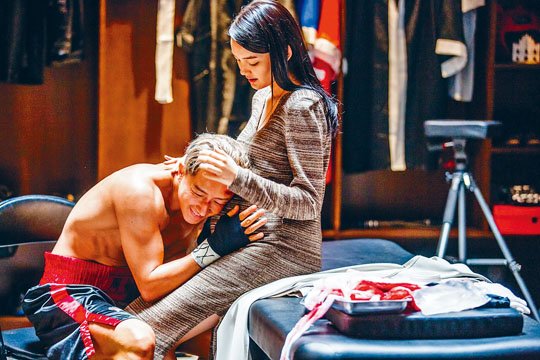 courtesy of singtao.com
Due to the novel coronavirus, cinemas has been closed since March 28th. The film industry was severely impacted. The government announced the loosening of the "gathering restriction order" and cinemas yesterday finally opened again. After resuming operations their first run releases included THE BRIDGE CURSE, BLOODSHOT, TROLLS WORLD TOUR, A GOOD DOCTOR, TORA-SAN, WISH YOU WERE HERE, HE WON'T GET FAR ON FOOT, KAMEN RIDER REIWA FIRST GENERATION and HEILSTATTEN. Perhaps because film watchers have been "starved" for a long time, yesterday's ticket sales went rather decently. In the afternoon at Tsim Sha Tsui's iSquare Emperor cinema, many continuously went to the movies. The situation was even more ideal at night. The originally 16 seat cinema that could only seat eight has already been booked. Different cinema circuits had people in line for tickets. Broadway Circuit said that the weekend advanced sales were very ideal.
After Emperor and Broadway cinema circuits opened again, in order to put viewers at ease, used the diamond shaped seat and row isolation and took full disinfection measures. Emperor even released discounts to stimulate the return to the movies. In May all shows are half priced. Broadway members also have half price discounts. MCL from today to May 21st would be buy one get one free.
Media Asia in response to cinemas resuming operation starting Friday chose KNOCKOUT for a Mother's Day advanced screening and an official release on May 14th. Director Roy Chow Hin Yeung stated that during the production of the film he originally wanted to dedicate it to his daughter. He said, "With the Mother's Day release, I can dedicate it to my wife and this film's producer and screenwriter (Christine) To Chi Long for a Mother's Day present. I also hope through this film's belief 'Not giving up this second brings hope in the next' to cheer on all of Hong Kong in the fight against the pandemic."
Han Geng in the film played a former boxing champion. He was very excited about the upcoming release. He said, "I am very happy. This film, no matter its theme or Chinese title WE NEVER GIVE UP, is very positive for right now. I hope the audience would be like this film, life is like a fight. We have to win this match of life."