courtesy of on.cc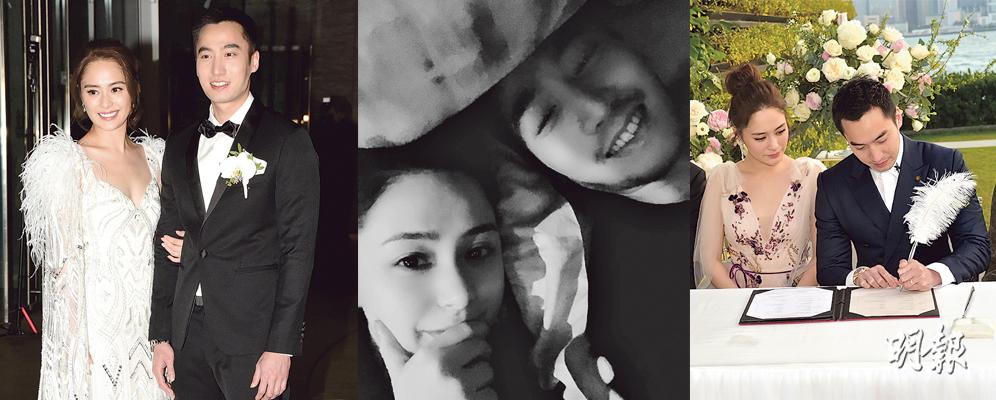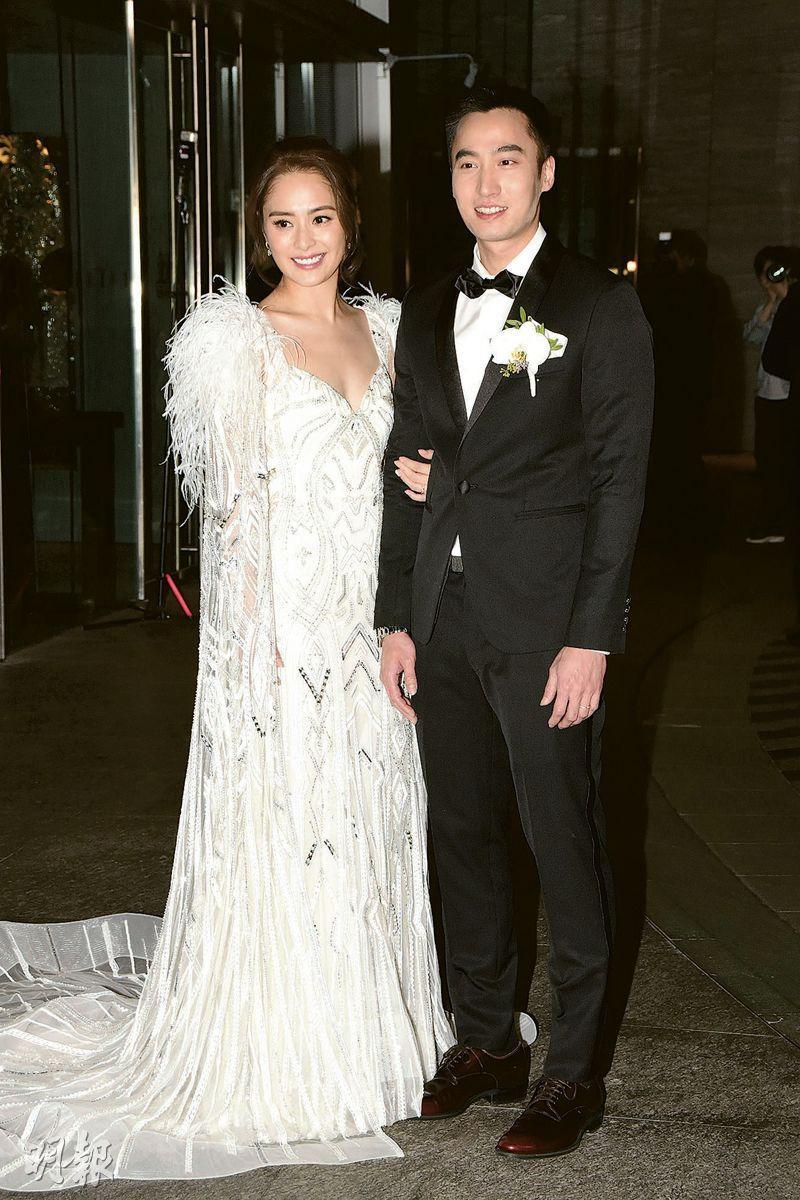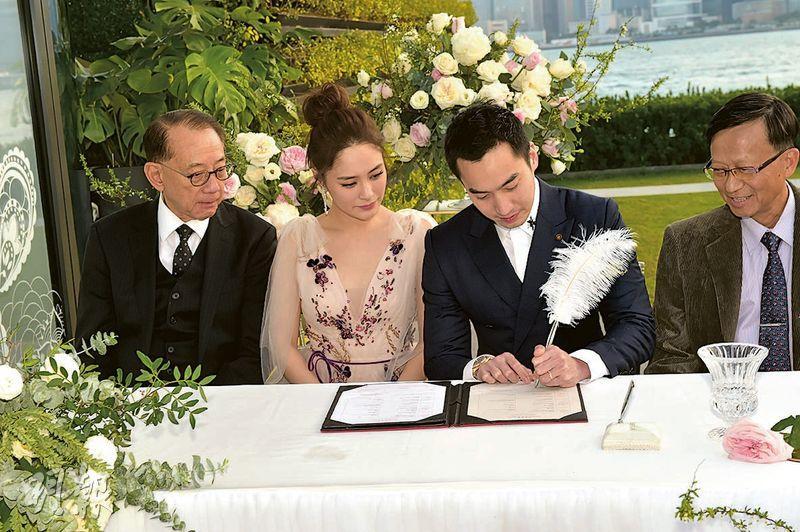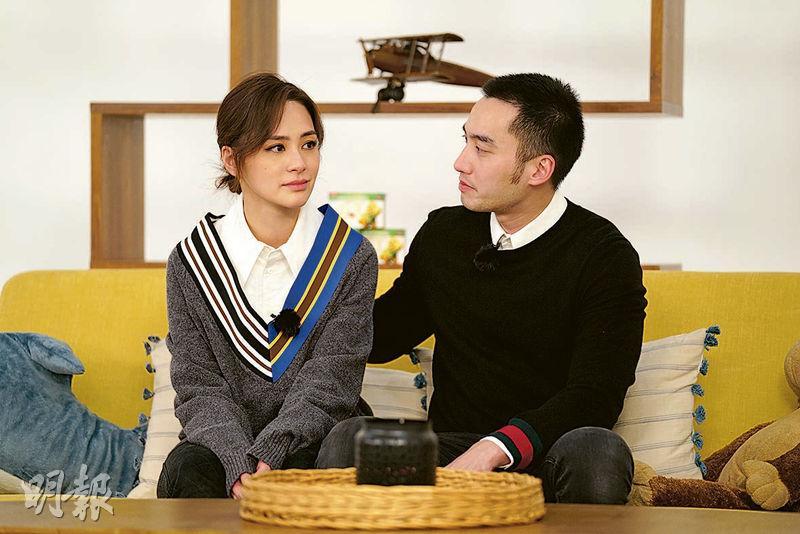 Michael Lai says that she regretted getting married so soon, but pretended for a reality show on camera. Later she changed her heart and mind again.
Michael Lai posts a black and white photo and gives an update on his condition
courtesy of mingpao.com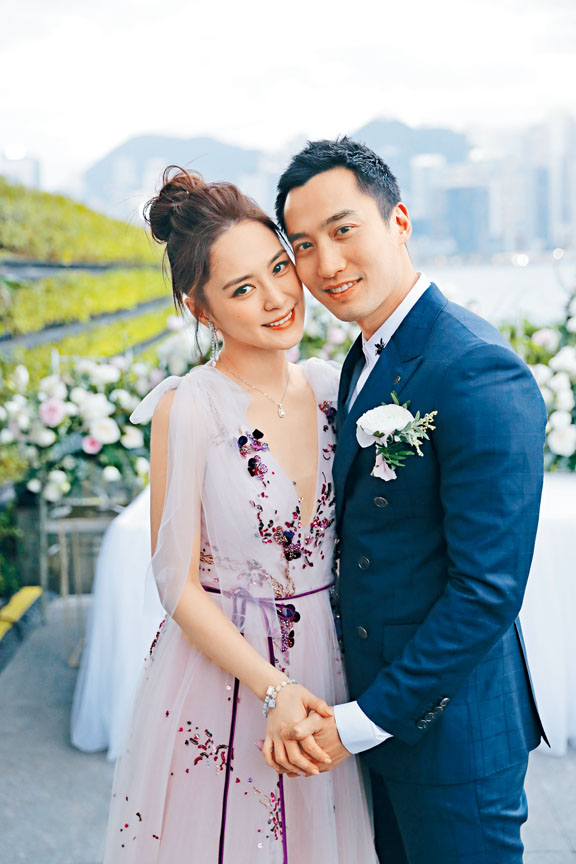 courtesy of singtao.com
The 39 year old Gillian Chung Yun Tung wed Michael Lai in December 2018. Their marriage only endured for 14 months when it came to its "end" as yesterday they admitted to the news of divorce. In March they have already signed a separation agreement. He boldly revealed that the reason for divorce was "she doesn't love me", that Ah Gil already had regret after the 2018 pre wedding party. All the effort of trying to save the marriage went to waste. The sentimental Michael Lai even wrote an almost thousand word long essay to express his love for Ah Gil over these three years. He even invited her to for soup in Taipei. Ah Gil responded through Emperor, feeling that neither side can any complaint about the other. From now on she would no longer respond to questions about her marriage.
Yesterday the news of Ah Gil and Michael Lai's divorce suddenly arose. Lai confirmed the matter with the Taiwan media, the reason was that Ah Gil did not love him enough. They met in 2017, in October they admitted to dating. In May 2018 they were engaged. In December they officially registered in Hong Kong. Reportedly Ah Gil felt that they wed after knowing each other for such a short time, she already regretted this marriage when she had her pre wedding party in the U.S. They put in the work to save the marriage, in addition after the wedding they signed a Mainland reality show contract, so they continued to tough it out. After the reality show their romance rekindled, but their marriage did not last long. Ah Gil took the initiative and brought up divorce, Michael Lai did not give up and even flew to where his wife was working to save the relationship. In February this year Michael Lai again flew to Malaysia to visit Ah Gil, who was working there. Then after returning to Taiwan Ah Gil again brought up divorce. When he received Ah Gil's separation agreement in the mail, he had to accept the fact.
Ah Gil through Emperor responded, admitting to already signing the separation agreement with Michael Lai as she wanted to give both sides a cooling period. Her official response was, "I admit that both sides have already signed the separation agreement, hoping to give both sides a cooling period. For two people being together is a science, neither side can have complaint to everyone. This is ultimately a private matter between me and Michael. I only want to say that we still respect each other very much, no more needs to be said about the rest. From now on any questions about marriage, I will no longer respond to. Thank you everyone for your concern." Ah Gil's friend Charlene Choi Cheuk Yin and other Emperor artists out of respect for Ah Gil's wishes would not comment on Ah Gil's marriage.
The news of Ah Gil's divorce shocked the show business world and immediately led to many speculations. Reportedly Ah Gil's feeling faded. Not only was she upset with Michael Lai's financial condition but they also did not have a compatible sex life because Ah Gil would not let him touch her. Reportedly they have not had sex for at least a year. As for the financial issues after the divorce, both parties before their marriage have already agreed to be financially independent and thus no finance distribution issue existed.
Ah Gil's separation agreement kept both parties from revealing the details of the breakup, but Michael Lai's post gave people the impression that he was "dumped". Ah Gil's friends thus were upset, and many online even blasted him as scum.
Ah Gil's friends revealed that the real reason behind their breakup was that "Michael Lai was too childish, immature and not motivated enough, happy with just the way he was." After marriage he often hang out with internet sensations and beauties, which embarrassed Ah Gil. He also would share details of his marriage with his clients, completely neglecting Ah Gil's privacy.
As for the rumored incompatible sex life and Ah Gil minding her husband's financial condition, her friend stated that they were impossible. She stated that Ah Gil has always wanted children and even froze her eggs in hopes of speeding up the process. She also encouraged her husband to start his own business. "Ah Gil from day one has treated Michael Lai great, contributing money and effort to help her husband open a beauty salon and hoping that her husband would improve. Unfortunately he could not care less. In addition he said that Ah Gil kept giving gifts to him, to the point that even he told her not to anymore. If Ah Gil minded that he was poor, such talk would be rather self contradicting."