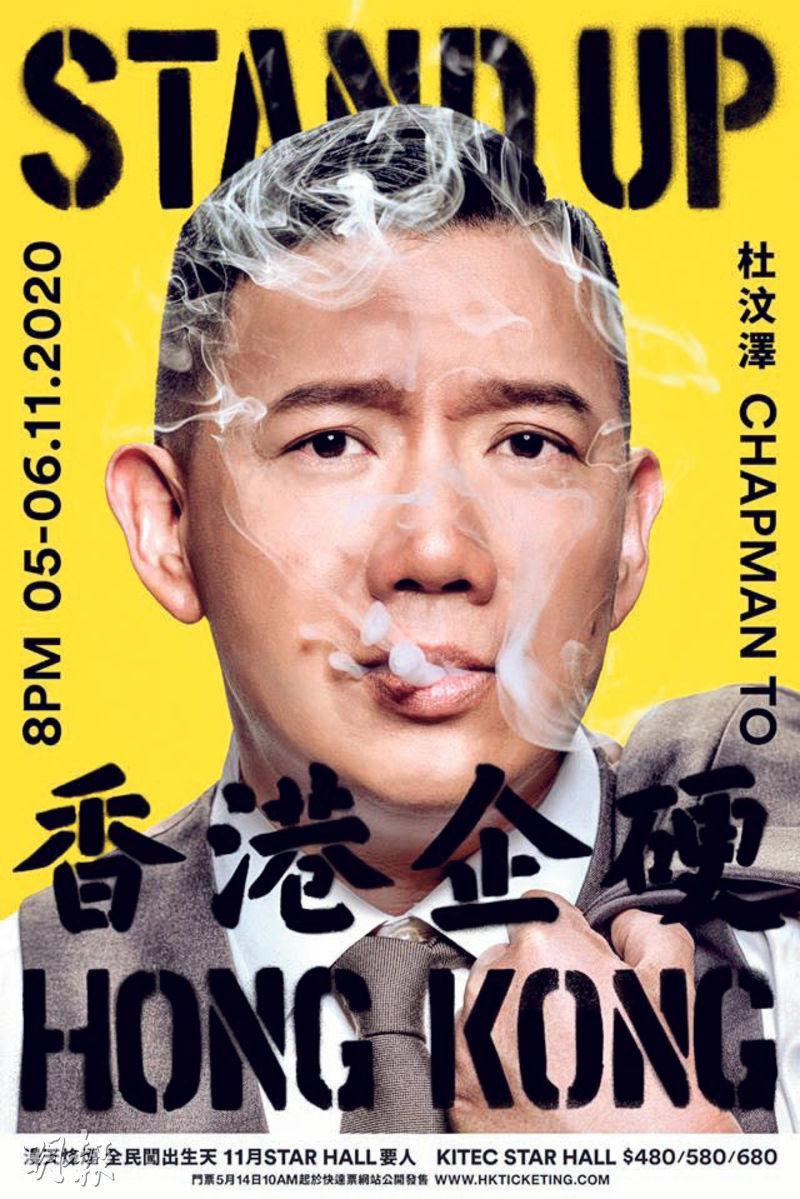 courtesy of mingpao.com
In the second half of the year any stage performance are being actively planned. Edmond Leung Hon Man will perform his concerts at the Hong Kong Coliseum in October. Yesterday Chapman To Man Chak also announced on social media that he would perform two shows of STAND UP HONG KONG talk show at the Kowloon Bay International Trade and Exhibition Center on November 5th and 6th. The show was introduced as followed: "A world at war, pandemic spreads. In difficult times, the "inability to die" is a type of resistance against the enemy! However how should Hong Kong struggle for its survival? In 2020, CEO decides to return from the internet platform to the stage, stand up at Star Hall in November for two consecutive nights and share with you his way of survival amid all the smoke. Everyone should prepare themselves, stay strong and fight! Your ticket is very important!"
Kristal Tin Yui Nei promoted for her husband and posted, "Mr. To is starting a talk show! STAND UP HONG KONG, tickets will be on sale at 10:00AM on May 14th!"