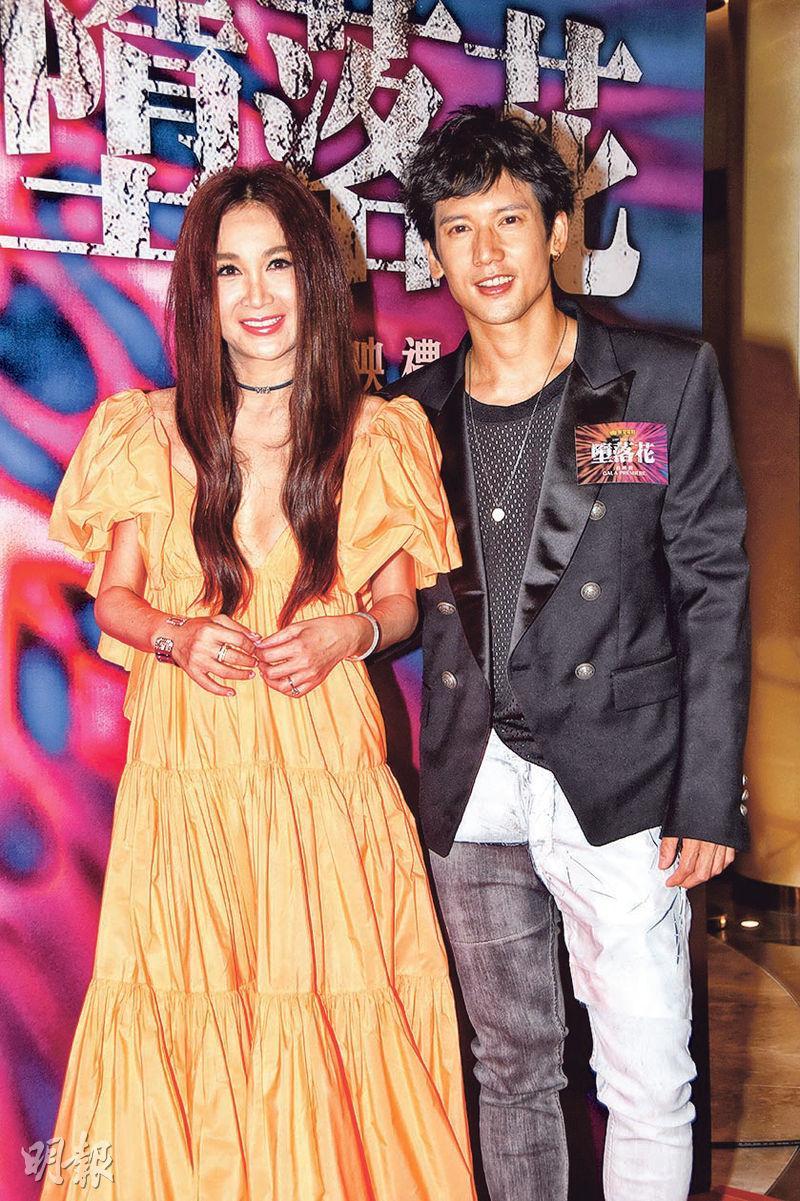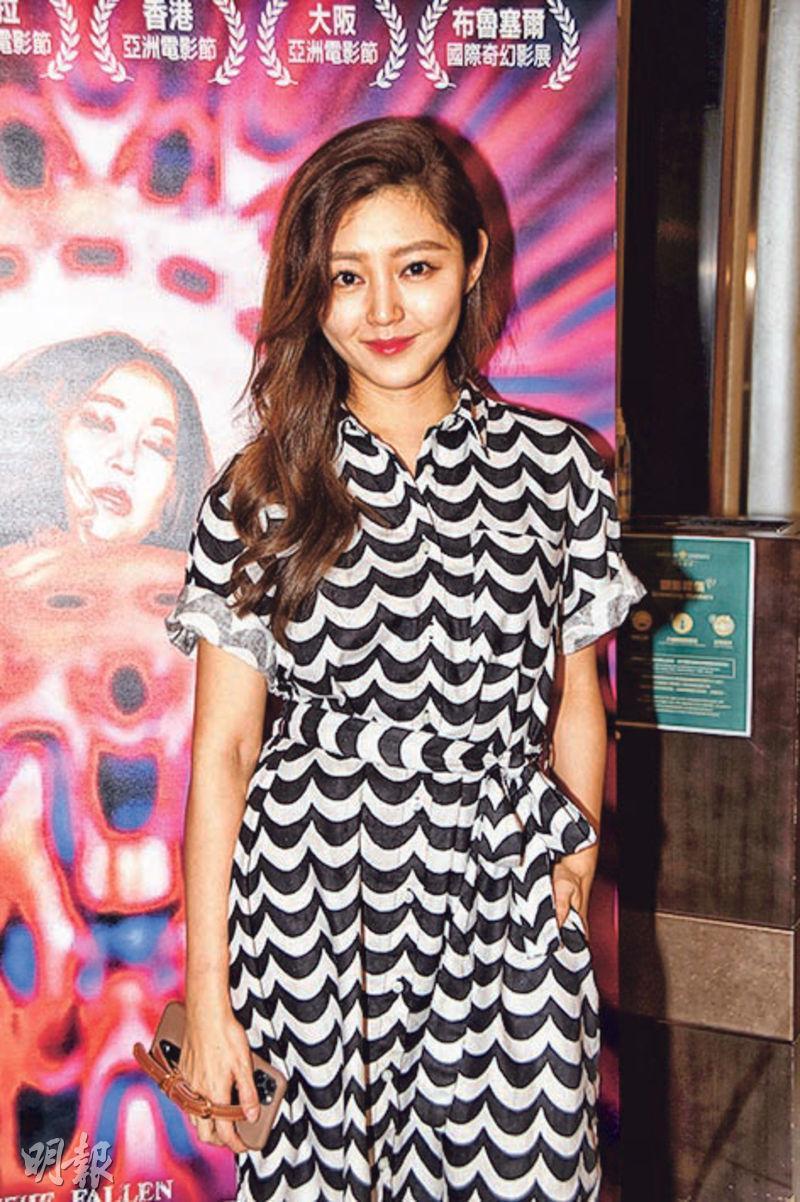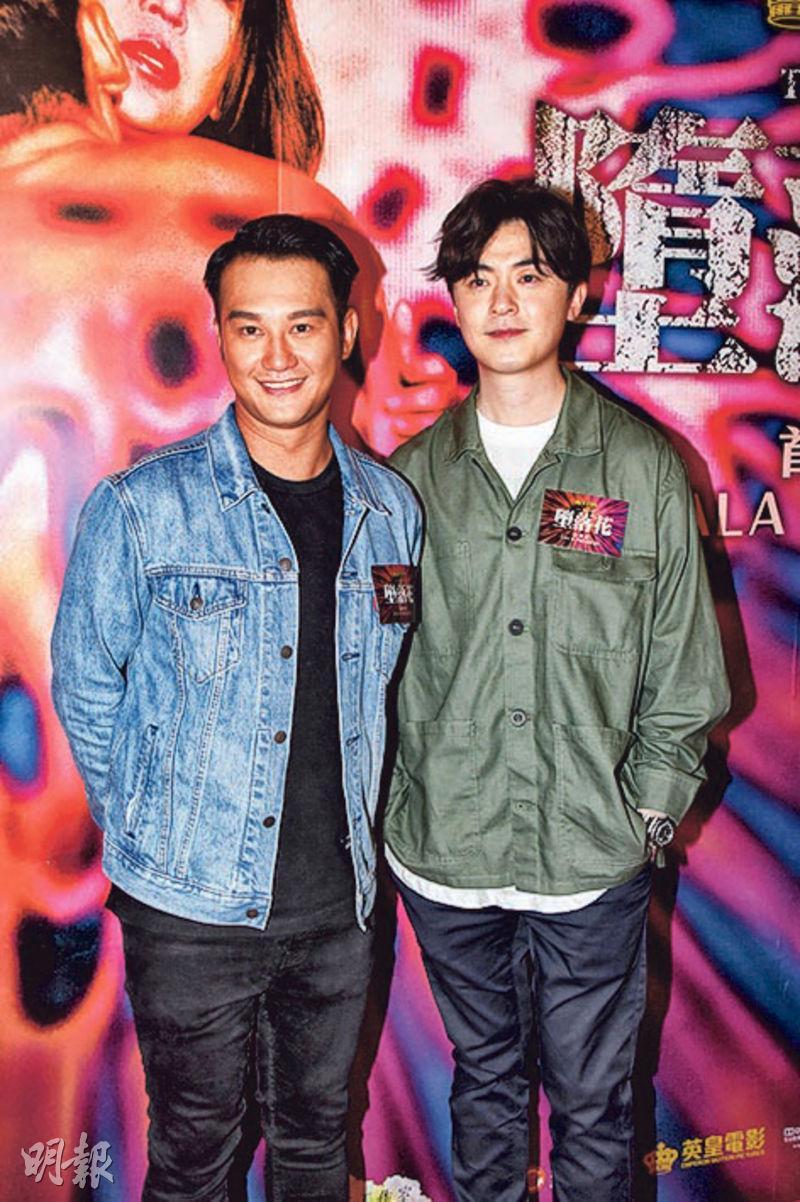 Deep Ng, Ken Hung
courtesy of mingpao.com
Michelle Wai
Ashina Kwok
couresy of on.cc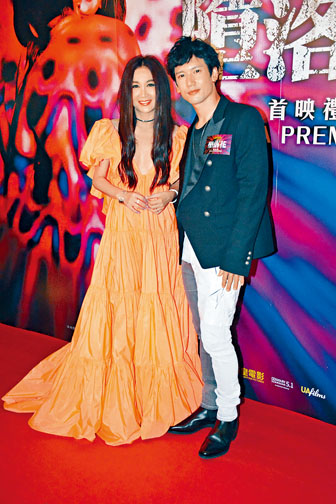 courtesy of singtao.com
The Irene Wan Bik Ha and Kenny Kwan Chi Bun starred film THE FALLEN (DOR LOK FA) two nights ago held its premiere. Irene expressed that she was excited as she has been waiting for this day for a very long time. Due to the novel coronavirus pandemic, the film release was postponed from Easter. The most regrettable was the inability to participate in Osaka and other film festivals. Fortunately she won the 8th Silk Road International Film Festival Best Actress, the credit of which she gave to the entire film team. Irene praised co-star Kenny for his daring performance, which motivated her to perform even wilder. THE FALLEN's original team would have a chance to work together again.
THE FALLEN two nights ago held a premiere and received support from artists like Carlos Chan Ka Lok, Gladys Li Ching Kwan, Melvin Wong Kam Sun and his son, Alice Chan Wai, Janis Chan Pui Yee, Deep Ng Ho Hong, Ken Hung Cheuk Lap and others. Speaking of her husband, Irene said that he already invited many friends to show their support. "Because he already watched the movie at the Asian Film Festival. He really liked it and praised me for having a big breakthrough, the story was well written and had a lot of room for imagination." Kenny joked that he did not know he would be able to invite his friends. He was very honored to be able to have a premiere of his own. He would wait until the next time when he would work with Irene again to invite friends to the premiere. As for whether they would have a chance to work together, Irene revealed that the director was already writing another script and planned to work with the original team. Kenny was happy to hear the news. Because in the past he mostly played the nice guy or Prince Charming, his role in the new film was somewhat deranged so he put a lot of effort into it. Fortunately he had the director or Irene to communicate with about how to shoot it. Would watching his own love scenes be awkward? Kenny said that the during the shoot they were not awkward because they were very professional, and many people were on the set. Instead he felt awkward at his first screening, because after color adjustment, music score and editing, the entire matter became even more daring than he imagined.
Ashina Kwok Yik Sum in the film also had love scenes with Kenny. She said, "Last time at the film festival I sat to Kenny, when I saw our scene it was really awkward. I kept fidgeting, luckily it went by very quickly. However the director really shot it very prettily." As for work, Kwok Yik Sum revealed that she will work on the television program HOT CHEF's second season. She said that her cooking has improved because she was able to practice on the shoot.
Breaking her left leg during a skiing accident about half a year ago, Michelle Wai Sze Nga still has not completely recovered so she did not dare to appear in high heels. She said, "Lately because I have been busy with the promotion, I had to delay physical therapy. Right now the left side of my posterior still hurt. The doctor said that the recovery time would depend on how much I would behave, but actually I am pretty anxious because for my new film in July I would have to learn to pole dance. Although the director would be able to use a double, I don't want to." Wai Sze Nga said that the pole dancing scene would require at least a month of practice before the shoot. Fortunately her character would not excel in it, so she would shoot scenes of messing up. Now she was only worried whether she would aggravate the old wound. She hoped that the shoot would go smoothly. In addition, Wai Sze Nga's series THE GUTTER has had decent response. She said that many friends have asked her for spoilers but she resisted, even when her mother asked. She never expected that her mother would enjoy this type of series.