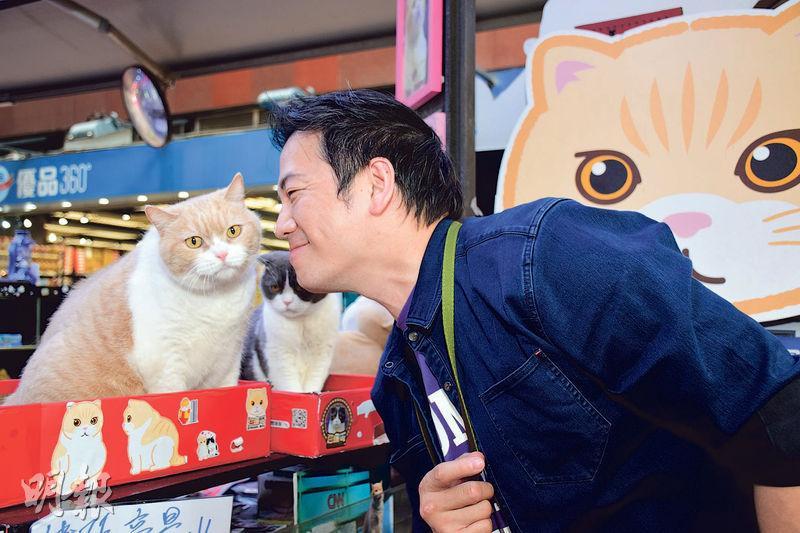 Cat lover Stephen Au visited Brother Cream in Tsim Sha Tsui East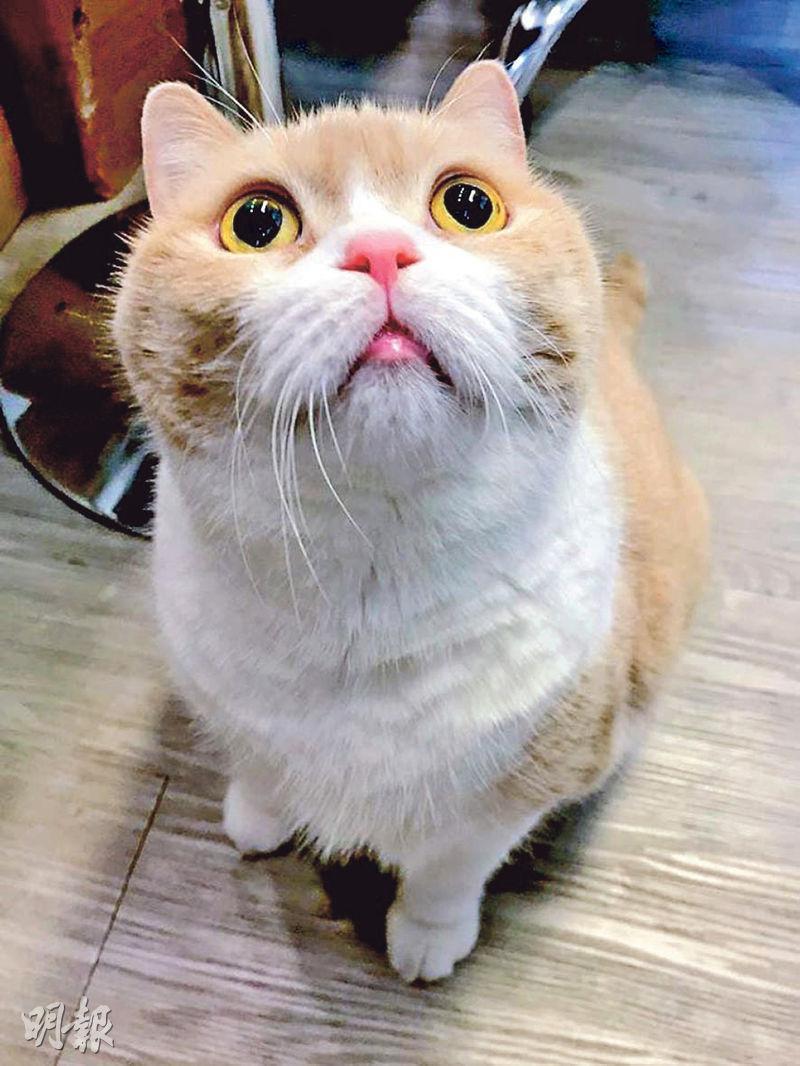 Brother Cream succumbed to cancer at age 14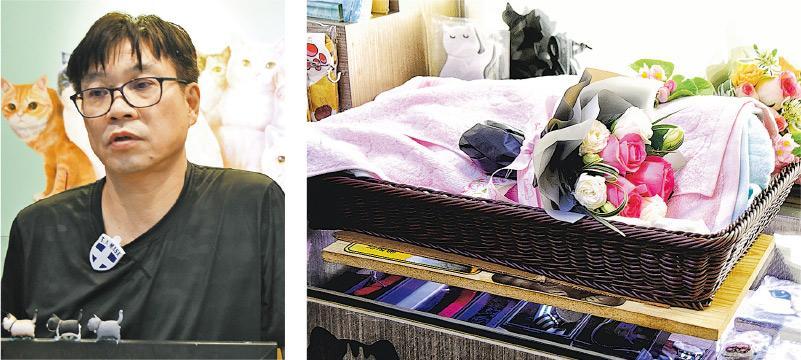 Mr. Ko holds a viewing at the pet store for fans to pay their respect to Brother Cream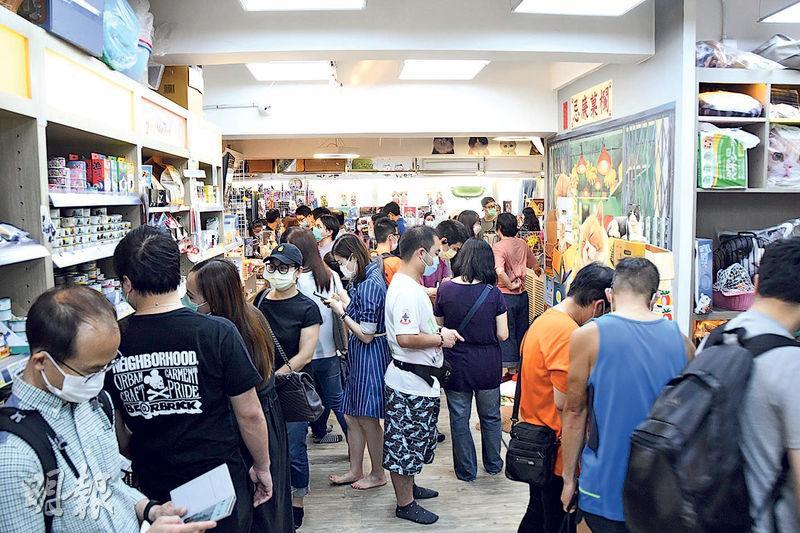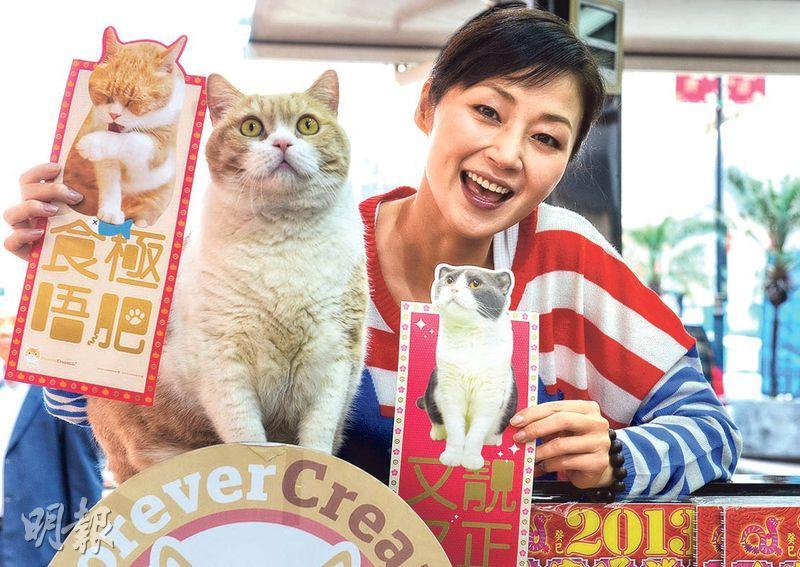 Joey Man worked with Brother Cream at a Lunar New Year photo shoot
courtesy of mingpao.com
Popular Hong Kong cat star "Brother Cream" has fans all around the world, even CNN invited its owner Ko Chi Sing to bring Brother Cream for an interview. However yesterday the 14 year old Brother Cream passed away. Brother Cream's official facebook "Brother Cream and Cream family" made the announcement. "Farewell, our beloved Cream......Cream today happily went to the Rainbow Bridge." Fans were heartbroken. Yesterday afternoon Mr. Ko held a viewing at the pet store for Brother Cream as fans came to bid farewell. Many succumbed to tears. Mr. Ko revealed that Brother Cream was diagnosed with stomach cancer in September last year. His condition has been unstable in the past month. Yesterday it finally passed away peaceful at 11AM. Stephen Au Kam Tong years ago visited Brother Cream. In response to Brother Cream's passing, Au Kam Tong thanked Brother Cream for all the joy it brought to the people of Hong Kong.
Brother Cream was an English short hair cat. Its round and lovable appearance won many hearts in the neighborhood. It made commercials and attended events. Many stars have taken photos with it. Au Kam Tong and Joey Man Yi Man both visited it before. Brother Cream originally was the "store captain" of the "Shun Wo Convenience Store" in Tsim Sha Tsui East. Later its owner Mr. Ko could no longer afford the high rent. The convenience store was closed in 2016 and it was forced into retirement.
In October 2017, Mr. Ko opened a pet store named "Cream Family" on Nathan Road in Waterloo. Brother Cream again returned to the district until yesterday the news of his passing was announced.
Stephen Au Kam Tong in 2016 visited Brother Cream at the convenience store. When he learned that Brother Cream passed away, he responded, "Thank you Brother Cream for bringing so much joy to the people of Hong Kong, please continue to be happy at the Rainbow Bridge. My Murphy and Innika will be your friends."
The news of Brother Cream's passing came very suddenly. Several dozen fans yesterday visited the Waterloo pet store to bid it farewell. Many fans were in tears. Brother Cream's two cat siblings Cake and Milk were on hand as "counselors" to ease everyone's mood. However fans agreed that "Brother Cream was irreplaceable". They lingered in front of the television to relive Brother Cream's past videos.
The cat owner Mr. Ko revealed that Brother Cream was diagnosed with stomach cancer in September last year. The family has already tried chemotherapy, Chinese herbal medicine and other ways to help it. Unfortunately it did not survive the fight. He said, "Even though I miss it I still have to accept the fact. Cream's condition has been turbulent in the past month. Mommy has been taking care of it 24 hours, but a few days ago it did not have any appetite. We already guessed that it would not be with us for long. We started contacting long time fans to visit. Today morning at 11AM, it took a long breath in Mommy's arms and passed away. It was very peaceful."
Under the novel coronavirus pandemic, Hong Kong was still under gathering restriction order. To prevent generating a crowd, Mr. Ko said that Brother Cream's farewell ceremony will be family only. He would arrange for his favorite canned food as burial goods.
As for whether further memorial events will take place, he would decide after the order is lifted and discussions with fans. However he was certain that the pet store will continue its operation and spread Brother Cream's spirit. He said, "Cream did what he should in life. He has already contributed a lot. We hope to spread his spirit and continue to the Brother Cream fund to help street cats and promote animal protection."