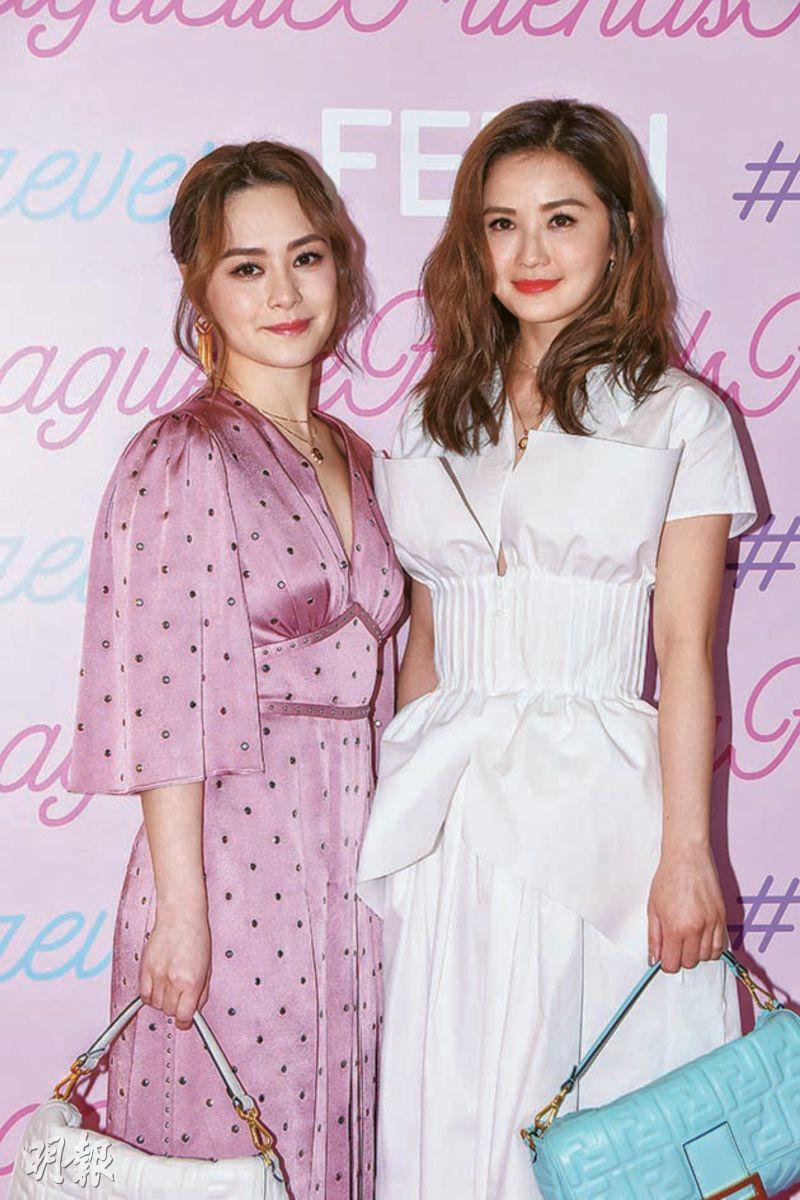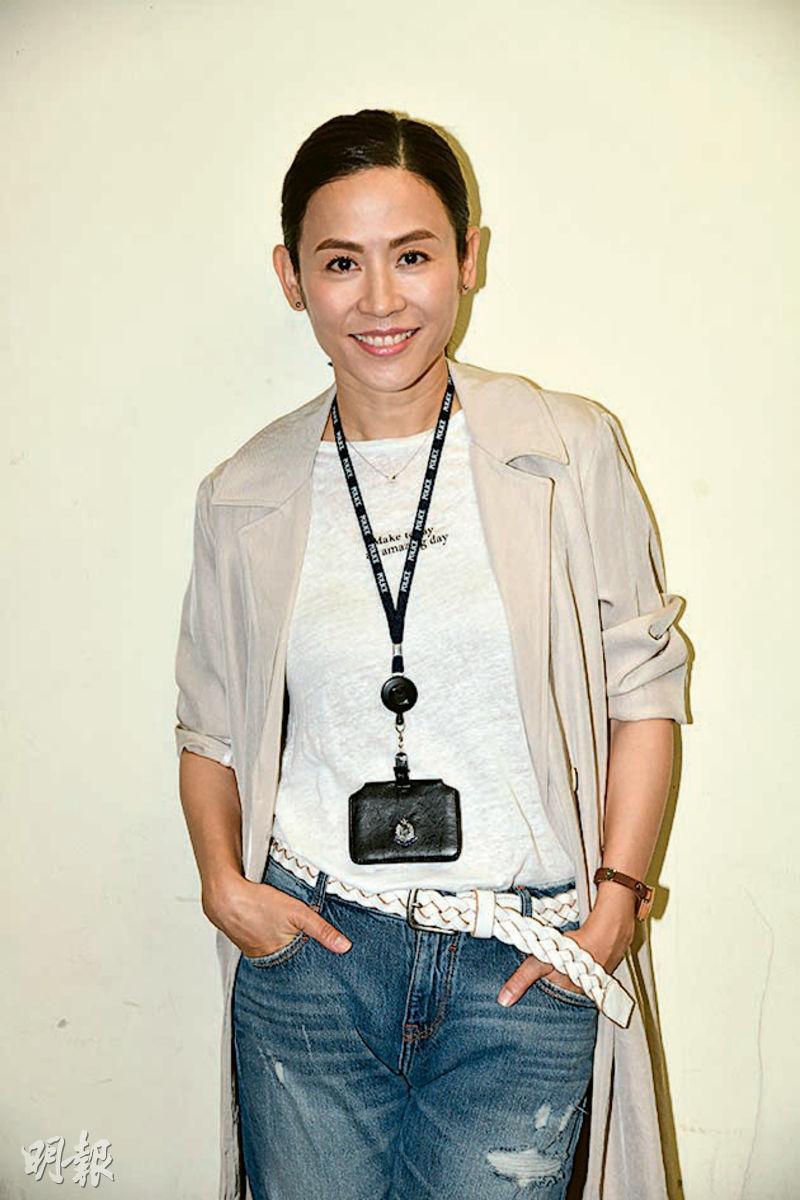 Jessica Hester Hsuan
Carlos Chan, Michelle Wai
courtesy of on.cc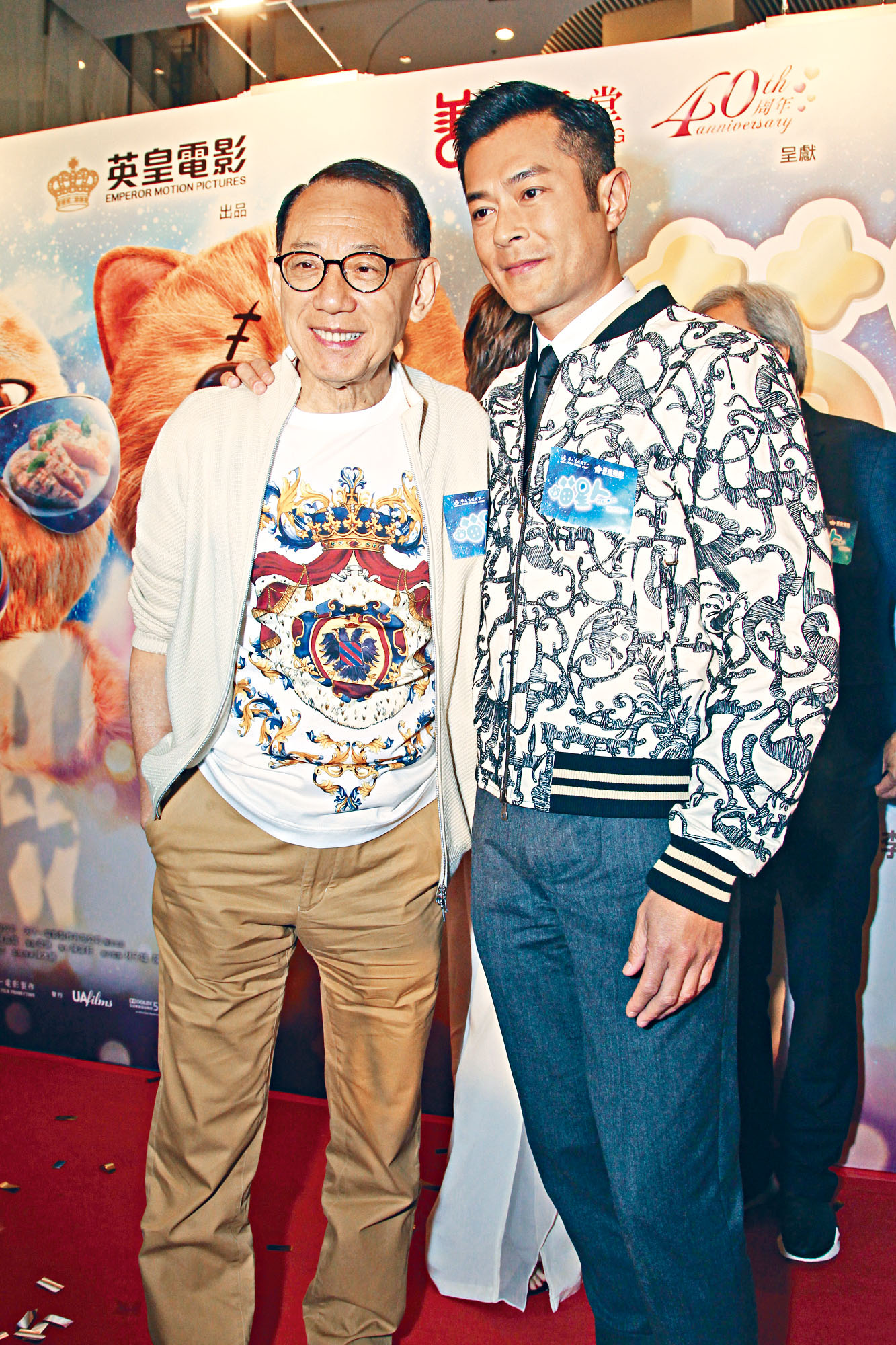 The two companies' collaboration all started with a dinner
Twins hope the collaboration will bring Hong Kong and the film industry back on track
Philip Keung says that the Hong Kong film industry has always been very united
courtesy of singtao.com
The Hong Kong film industry was already in the abyss. After over half a year of anti legislation social movement and then the novel coronavirus persisting in the recent months, film and television like other industries and businesses have entered the ice age. The entire film and television industries due to public safety and gathering restriction needed to stop production, leading to a rapid decline in production rate. The livelihood of on and off screen film production teams has been affected. Many basic level workers' lives faced unprecedented difficulties; the industry also faced problems like the loss of talent. Albert Yeung Sau Sing's Emperor Motion Pictures and Louis Koo Tin Lok's One Cool Film production yesterday announced a collaboration as they would team up to produce and distribute ten Hong Kong films in two years, hiring domestic film workers to inject a new force into Hong Kong film!
Both companies revealed that the ten film subjects will cover horror, suspense, romance, comedy and other different genres, as they hoped to be able to provide a variety of choices for the audience. Both companies have already officially signed an agreement and are planning to unite their on and off camera talent to prepare for work. The ten films will main shoot in Hong Kong and hire domestic film workers. They hoped during this extraordinary period the collaboration will be able to bring practical support to the Hong Kong film industry and reach the effect of continuing to expand the domestic film industry market and discover film talent.
They currently are actively contacting different industry units and individuals, including veteran and rich with experience and new actors, on and off camera elite film production teams, hoping that this collaboration would be able to begin production in the second half of the year so film professionals would be able to return to work as soon as possible.
One Cool Film said about this collaboration, "We hope through this collaboration we would be able to discover even more quality screenplay for production. One Cool Film has always focused on cultivating the Hong Kong film on and off camera new generation. We hope to bring new power and new director for Hong Kong film and create an all new pattern for Hong Kong film." Emperor Motion Pictures also said, "Seeing Hong Kong film industry at a standstill due to the pandemic, film workers' financial condition due to production halt has fallen into the fire. The question of severe talent loss was very regrettable for us. This time Emperor Motion Pictures and One Cool Film have the same idea, and together with practical operation to support Hong Kong film. We look forward to assisting the domestic film industry to its revival as soon as possible."
Emperor Group chair Dr. Yeung Sau Sing said that the collaboration with One Cool Film was doing something for the industry. He mentioned that he had dinner with Koo Tin Lok in early April. At the time the pandemic was very severe. The film industry was at zero production condition and the future looked bleak. During the dinner they talked about the industry condition and said, "Now it's really tragic, many film professionals don't eat if they don't work. What can we do to help ease that a little?" As they talked Nick Cheung Ka Fai came up and they immediately called him. "Ka Fai, when are you free to have dinner with us!" Ka Fai answered without even thinking, "Which day? I can everyday! No one is working, I am very free. I can have dinner everyday!"
Yeung Sau Sing lamented, "Big stars don't have jobs, directors don't have jobs either. All the jobs have worked. They can't go to work in the Mainland and they can't make movies in Hong Kong. The gathering restriction order bans shoots with more than 4 people. Each time just the two or three cinematographers and the lighting people already exceeded the quota. How can we start work? Goo Jai and I feel that since no one is working, why not try a collaboration with two companies so Hong Kong professionals would have jobs. Then in average every two months would be a Hong Kong film release!"
Emperor artist all praised the collaboration. As an Emperor artist, Charlene Choi Cheuk Yin admitted that under the pandemic many businesses had to suspend operation. She hoped this collaboration would be able to give everyone in the industry a job, thus motivating the entire film industry, maintaining Hong Kong films' production and release rates and bringing them back on track as soon as possible.
Gillian Chung Yun Tung said that she was very happy that the company would work with One Cool Film to promote domestic films. Due to the pandemic many businesses suffered in Hong Kong. The film industry was in dire straits as well. She hoped the collaboration would be able to bring jobs to her film industry colleagues and both Hong Kong and the film industry would be revived as soon as possible.
Best Actor Simon Yam Tat Wa also stated that it was a good thing. He believed that the Hong Kong government would support it. He hoped to be able to make domestic films so people in the industry would have jobs. He sad, "If I was asked to help with performing or producing, directing, I would get past this with everyone! I am interested in behind the scene work, we can look at scripts together and produce. I hope to be able to help colleagues new and old, making new films together." A lack of jobs due to the pandemic has made many film industry basic level workers switched jobs. Brother Wa admitted that it was just a transitional period, but the pandemic was very strong. Although it has not been as smooth as expected, he hoped that everyone would give past the dark clouds and start again together.
Michelle Wai Sze Nga said that she was very happy about this collaboration because two companies would have different spark. In addition the ten film production was good news for both actors and film workers, at least they would have a job. If salary reduction would be able to help, she absolutely would be willing. Catherine Chau Ka Yi said that of course she was very happy and supportive. With this operation she hoped more people could start work faster. Gladys Li Ching Kwan admitted that she was very happy to be able to work with different companies, hoping to set off new spark. She was a very new actor, she did not limit herself and wanted to work on any genre.
Carlos Chan Ka Lok stated that the two companies teaming up to create ten Hong Kong films in order to help the Hong Kong film market was very good. The situation now had a devastating impact on many workers on and off camera, his behind the scenes friends also had to switch jobs. Talent loss indeed has occurred. He hoped that these ten films would be able to help even more people, and at the same time maintain Hong Kong film quality and quantity. Angus Yeung Tin Yue said that he was more extroverted and liked to make sunny youth and more stimulating subject like fighting films. One Cool Films also had actors similar in age to him. He hoped to have a chance for an exchange through this. Kathy Yuen (Tong Yi) said that the collaboration was great. Lately Hong Kong film production has been reduced, and actors in turn have had less opportunities. With the pandemic everyone chose to stay at home. Luckily cinemas would open again today. Everyone would want to have choice and entertainment.
One Cool Film's artists agreed that they hoped the industry would be able to make even more good films. Jessica Hester Hsuan (Suen Huen) said that she was very happy to hear the news, hoping that everyone would return to work soon. Raymond Lam Fung admitted that he hoped the pandemic would end soon so the cast and the crew would be able to work hard together. Raymond Wong Ho Yin also looked forward to being able to be with all the worker. Philip Keung Ho Man said that he absolutely supported the collaboration. If his help would be needed he would not mind, because that was how united the film industry was.
Bryan Mak Chi Lok said, "During this difficult period, my former boss Mr. Yeung and current boss Mr. Koo both are very thoughtful. They hope for more people in the industry to have jobs. Everyone understands what the current situation is and everyone will work hard together."
Jennifer Yu Heung Ying thanked both companies' bosses for their thoughtfulness, cheering for everyone in the industry. During this period the climate has been poor, she hoped that in the future everyone would work hard together to make even more good films.
Erica Chui Wing Kwan said, "After this pandemic, I feel Hong Kong people are very united. Seeing this plan I am very excited. I hope to be able to start work soon."
Fish Liew Chi Yu said that she was very excited to see this news. She looked forward to the cooperation between two companies. Whether she would have a part or not she hoped to be able to improve Hong Kong film.