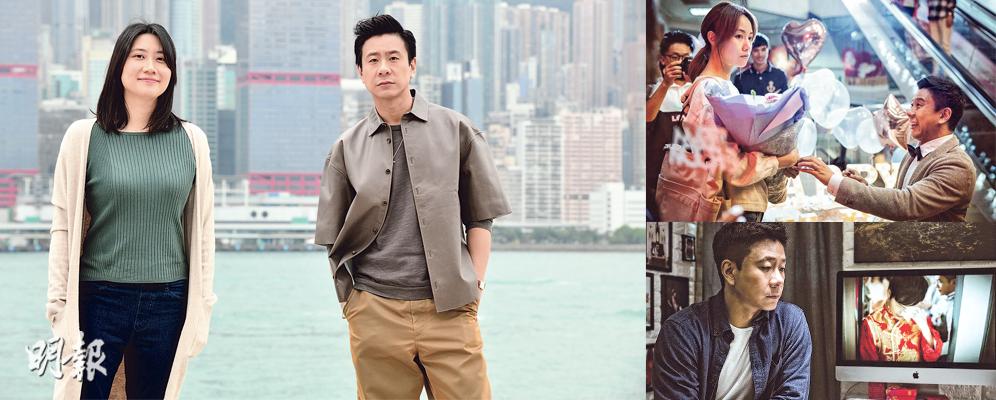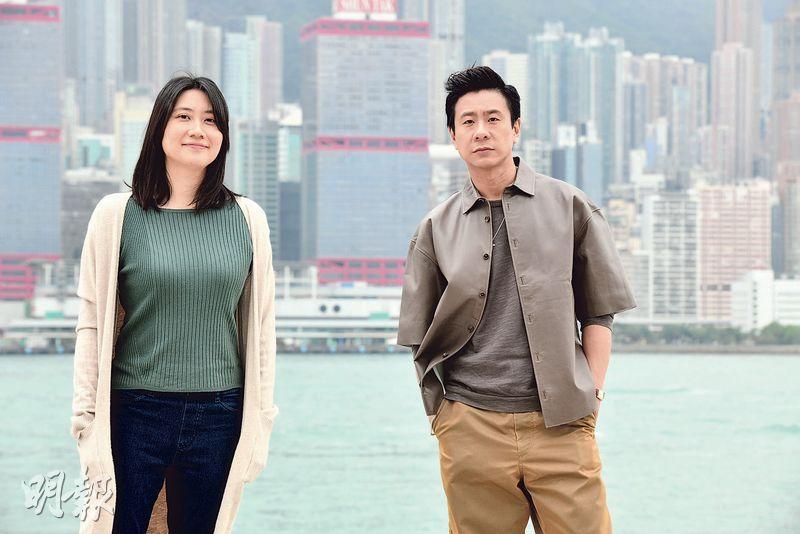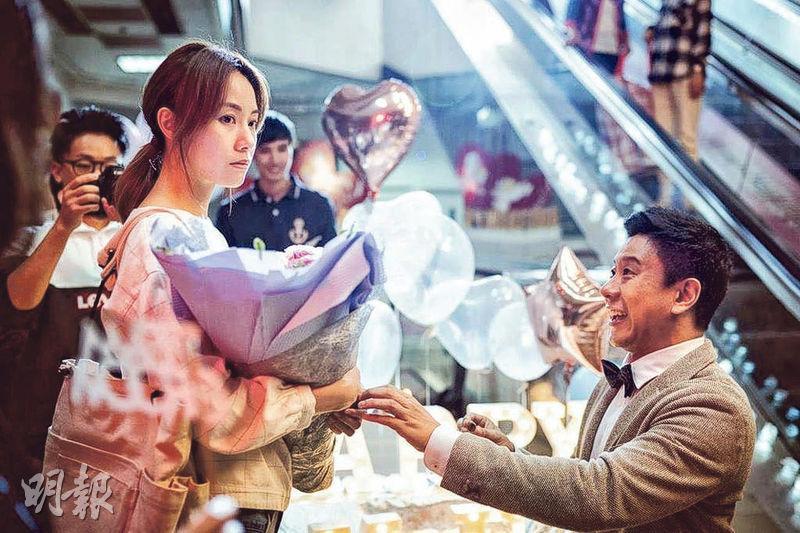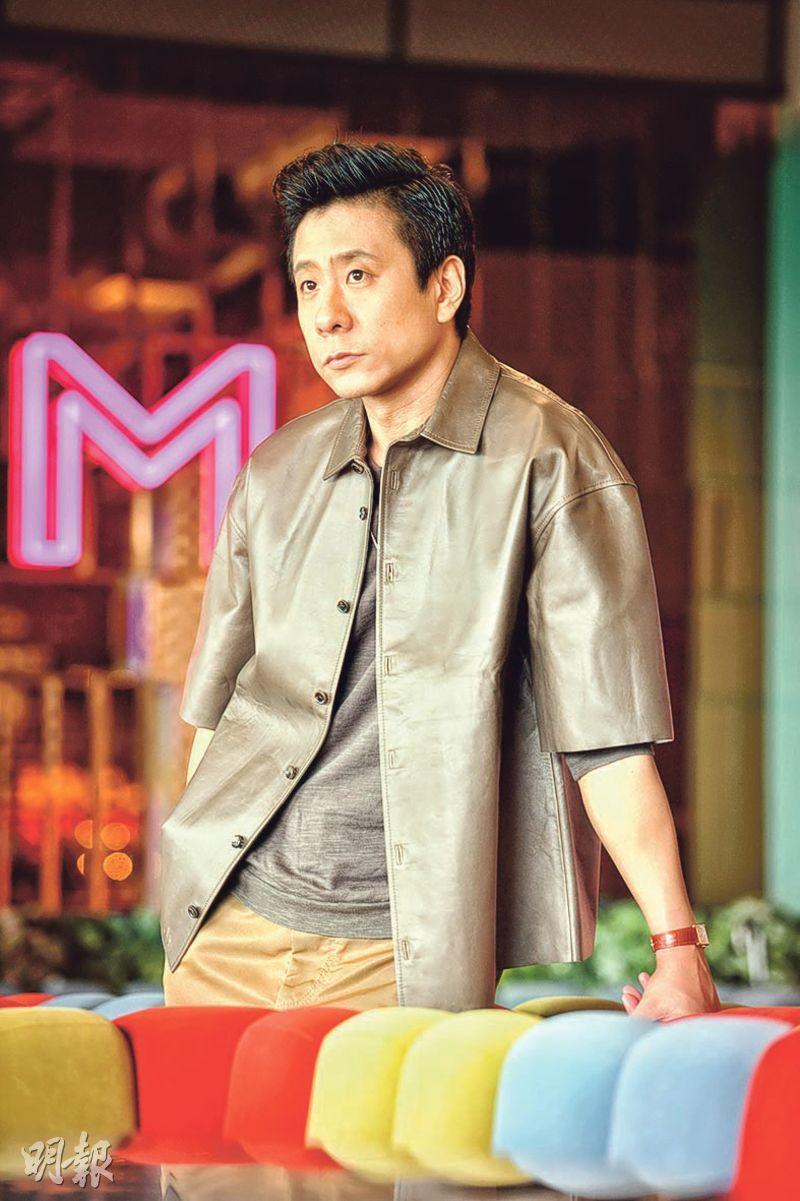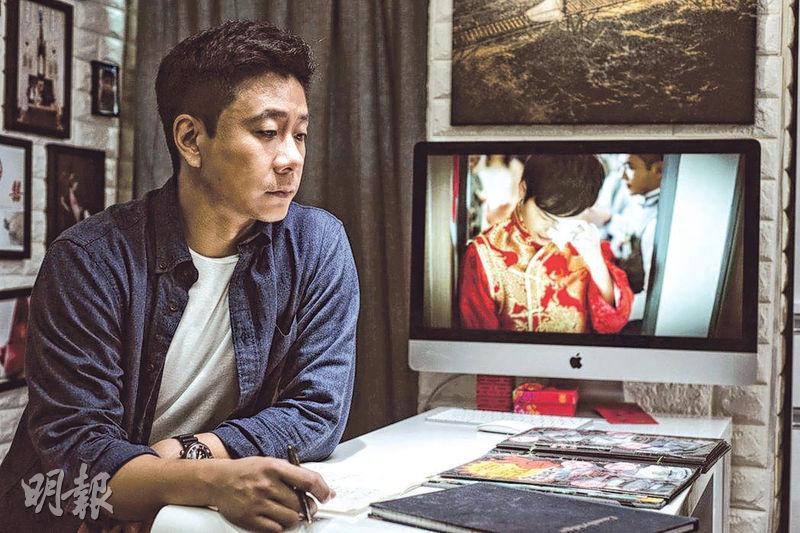 courtesy of mingpao.com
New director Norris Wong Yi Lam participated in the "First Feature Film Initiative" and directed the film MY PRINCE EDWARD (GUM DOH), which instantly received 8 Hong Kong Film Award nominations ths year including Best Actor, Best Actress, Best Supporting Actress, Best Screenplay, and New Director. Although Wong Yi Lam did not receive a Best Director nomination, she was already satisfied with the New Director and the Best Screenplay nods. She also was full of confidence in winning New Director because earlier at the Directors Guild awards she won the same prize. As for MY PRINCE EDWARD lead actor Chu Pak Hong admitted that he would only "pace" in the Best Actor race. Even Wong Yi Lam did not give Chu Pak Hong good odds as she picked SUK SUK's Tai Bo to win.
The film MY PRINCE EDWARD due to the pandemic has changed its release date time and again, for now it has been scheduled for a June 4th release. Director Wong Yi Lam was not worried that the audience would watch the film with a political state of mind. She said, "In today's society a lot of things have been labeled. No matter what you do or say, unlimited imagination would follow because each person can very freely express their opinions. I don't mind, people who would get the movie would naturally get the movie."
Wong Yi Lam said that originally she was very negative about marriage, feeling it was something that was very dumb. Yet after making the marriage themed MY PRINCE EDWARD she changed. Now she is more open minded, feeling that the marriage system is not something evil. The film also did not want to demonize marriage. With a failed marriage, did Chu Pak Hong still believe in it? He said, "I believe in relationship, marriage doesn't matter to me. Marriage didn't scare me, instead I understood myself more. I truly confirmed my preference, know what I want, whether I would get married again or not it would depend on the other person's need."
Director and screenwriter Wong Yi Lam said that when actualizing the script, she ran into many difficulties and restrictions. She had to learn to adjust at will. She said, "For example I wanted to shoot a scene on the high speed rail, I wasn't approved so I switched to a bus. Then I ran into a lot of noise that made sound recording difficult. Did I have to omit some lines? I had many practical problems, different from being a screenwriter before when I felt that after I wrote it I had to have it. Actually I had to make a lot of compromises." They both said that making the film was very stressful. Wong Yi Lam said that the stress came from directing her first full length feature. She was not confident in a lot, as she kept asking herself, "Was that right?" The stress for Chu Pak Hong was also from the first time. "For the first time I worked with (Stephy) Tang Lai Yun we had many intimate scenes. Others might feel I was very lucky, but actually it was beyond awkward. At first I was very nervous, worrying that I would be mistaken for 'taking advantage'. Luckily Tang Lai Yun and I very quickly established trust."
Although Wong Yi Lam has not received the Hong Kong Film Award Best Director nomination yet, she was not disappointed. "I never thought that I would have a Best Director nomination. I truly made a movie for the first time, honestly, the production hasn't reached high quality yet. It was a sincere student production." However she was confident about winning "New Director" because earlier she won the award at the Hong Kong Directors Guild awards. "Directors also vote for the Hong Kong Film Award, the taste should be the same."
Speaking of the Hong Kong Film Award Best Actor, Wong Yi Lam did not vote for Chu Pak Hong. She admitted that she was very objective and would vote for SUK SUK's Tai Bo. Chu Pak Hong did not mind that Director Wong Yi Lam did not support him, saying that his state of mind was the same as the director. Ultimately he was still new in the film industry. Despite 20 years on the stage, he made the jump to film and television only two years ago. The nomination was already a great start. Wong Yi lam said that he had a great film feel but he switched to the film industry too late. He said, "It's pretty interesting, in my 20 years on the stage, almost no one has approached me about a movie. Thus I don't know if I made the switch too late. However some say that actors don't start until age 35. I am 37, so it's OK. The advantage of my age is I can play characters either younger or older than myself."
Started as a stage actor, Chu Pak Hong received the Golden Horse Award and Hong Kong Film Award Best Actor nominations with his first leading film role. He admitted that he was very surprised, revealing that he thought about switching jobs before his Golden Horse Award nomination. "Two months before the nomination, I was having dinner with Mommy. I complained about I didn't know what I was doing, I could be better or I could be worse. Dazed and confused, my career was at a bottleneck and could not sustain my life. Luckily Heaven gave me a chance. ViuTV signed me, I didn't have to switch jobs and I got another type of impact." Although he was defeated at the Golden Horse Best Actor race, was he confident about winning the Hong Kong Film Award Best Actor? Chu Pak Hong joked that if it had an actual award show, he would dress like a long distance runner to "pace". He said, "I see the potential in my future, awards are secondary. To be able to continue to fight alongside everyone in this industry is the most important. For the Hong Kong Film Award Best Actor I pick BETTER DAYS' Jackson Yee." Due to the pandemic, productions reduced and in turn so did the opportunity to perform. Did he feel like he was born in the wrong time? He said, "I do what I can, I can only work a little harder, fight for more fame, and create even more opportunities." Wong Yi Lam said that when film production rate was high, the competition was also greater. If MY PRINCE EDWARD was placed in the 1990s when the film industry was at its peak, it might not have so many nominations or attention from so many. They both felt that with risk there was opportunity, the standard has been lowered as film no longer has to have car chase stunts like before.