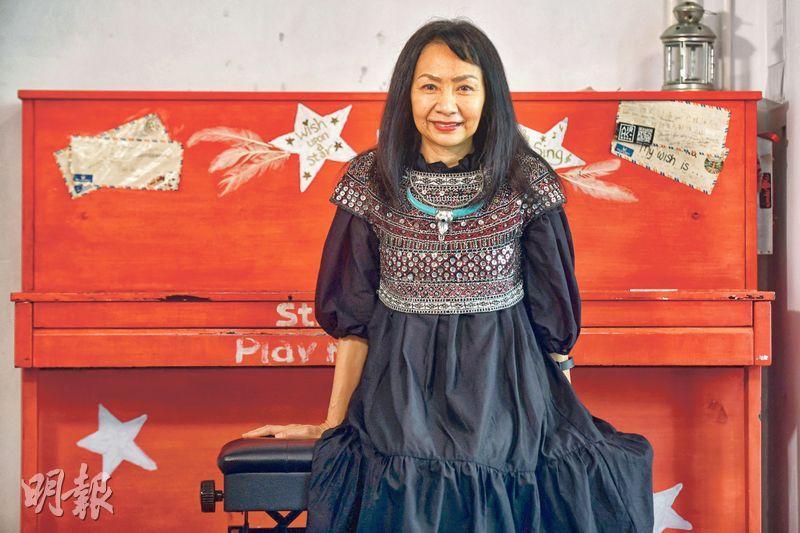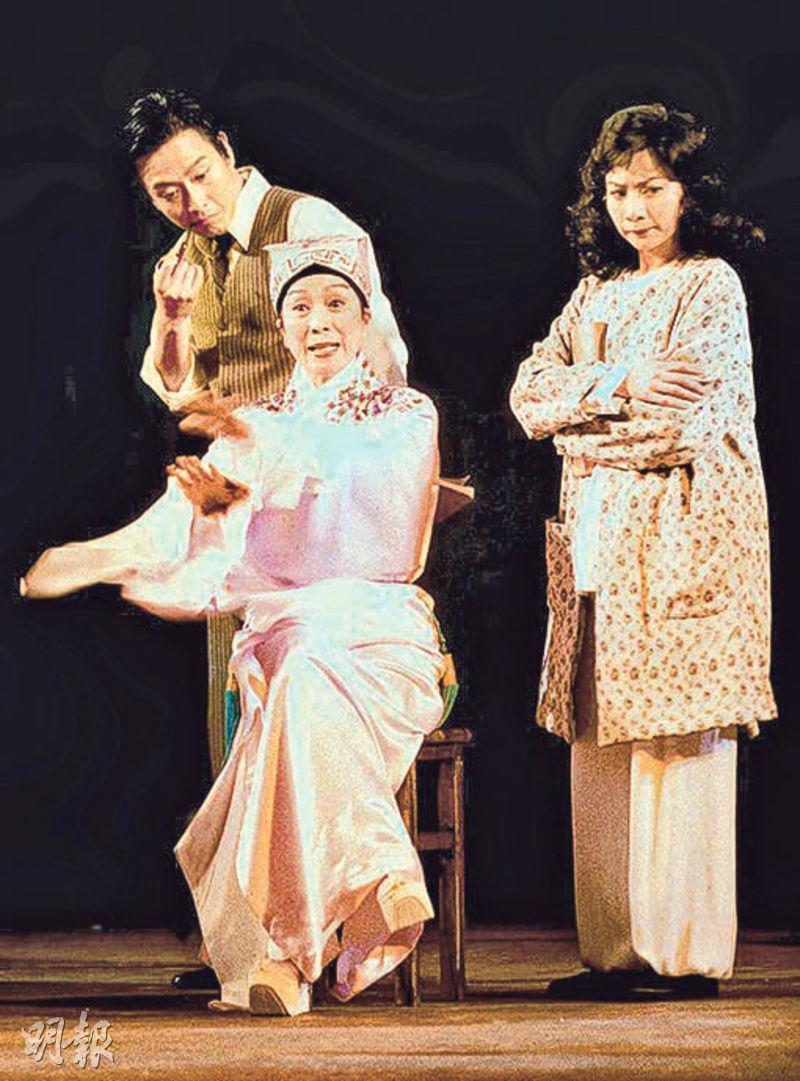 With 35 years of stage experience Au Ka Man played Pak Suet Sin opposite Connie Chan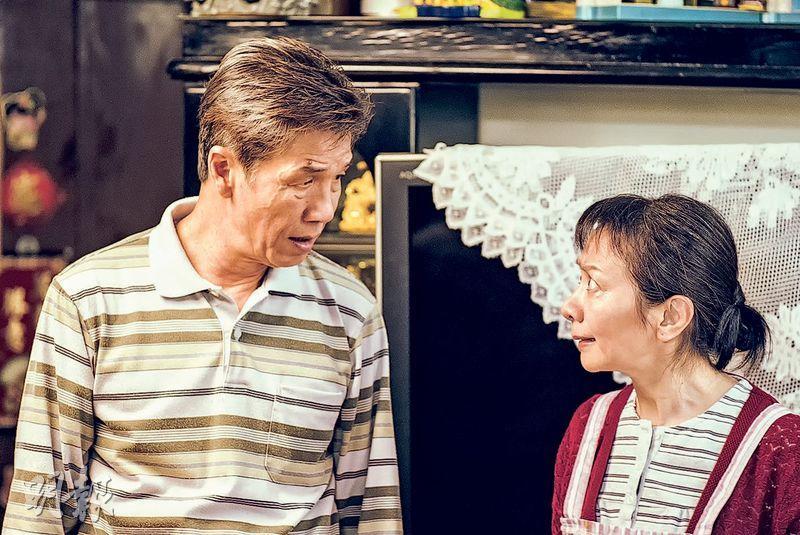 Au Ka Man (SUK SUK)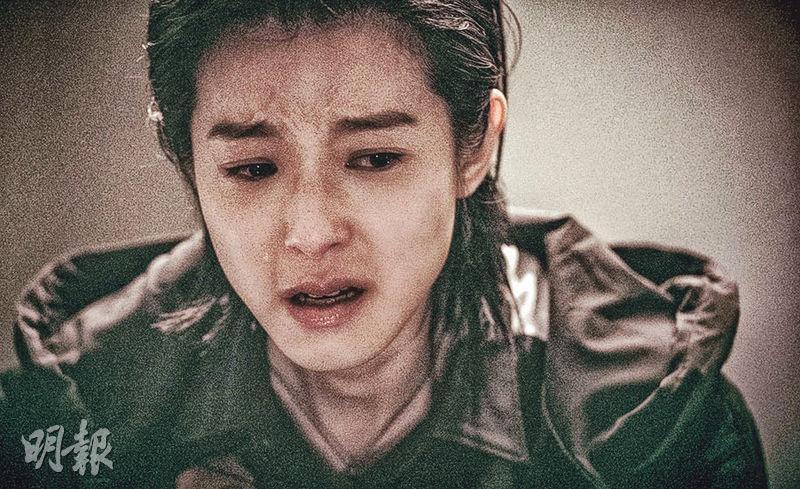 Megan Lai (FAGARA)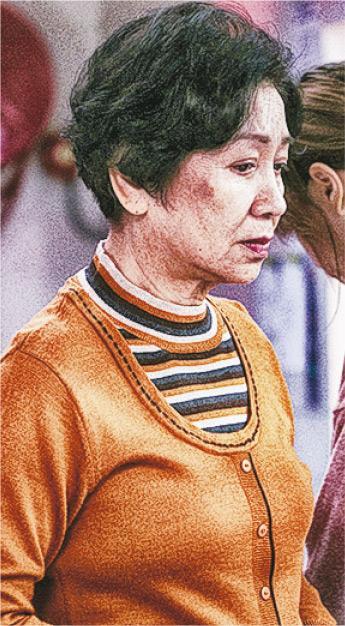 Nina Paw (MY PRINCE EDWARD)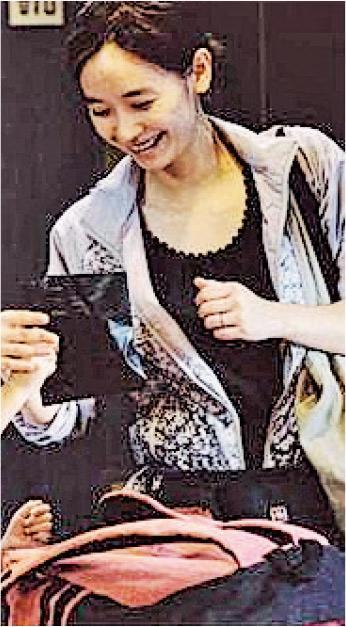 Cya Liu (I'M LIVIN' IT)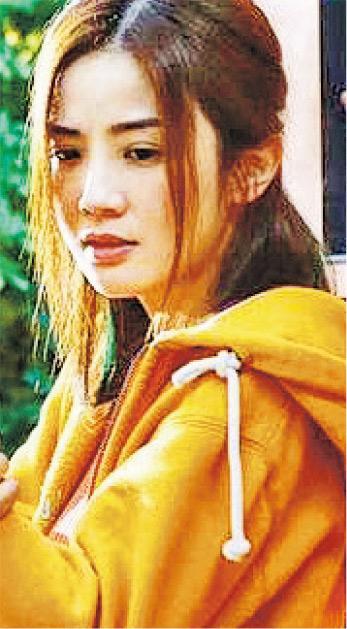 Charlene Choi (FATAL VISIT)
courtesy of mingpao.com
With 35 years of stage experience, Patra Au Ka Man won the Hong Kong Drama Awards Best Actress. With her first film SUK SUK she immediately received Hong Kong Film Awards nominations for Best Supporting Actress and Best New Actor. Used to preparing for the worst, Au Ka Man did not dare to expect any award. Her friends even made fun of her for competing for Best New Actor in her age. She did not mind the ridicule, "I really am a film new comer".
Au Ka Man with SUK SUK received the Golden Horse Award and the Hong Kong Film Award nominations, saying that the Golden Horse award Best Supporting Actress nomination was a surprise. Although she did not win, she was not disappointed because she expected it. She said, "It was the first time and the character in the film wasn't too likable. Because after finding out her husband coming out of the close she did not cry for heaven and earth, the performance was detailed and light. Perhaps it was expressed with a look, if viewers blinked they might have missed it!"
Nominated for the Hong Kong Film Award Best Supporting Actress and Best New Actor, she never thought about winning as she would always plan for the worst. Winning without expecting it instead would be particularly happy and surprised. She said, "Without any expectation I wouldn't be disappointed, so do my self. The most important was to enjoy the performance process. Like in a play, I enjoy rehearsal more than the performance. During the several months of rehearsal, I watched the character grow and the feeling for the character would grow stronger and stronger. For me, the process is more important than the result. If the result is good then of course I would be happy."
Au Ka Man is an experienced stage actor. Used to playing the female lead, she has won many awards for her work on the stage. In her first movie SUK SUK, she played a female support role that others would see as a "casual role". She felt it was no problem. "I am a film new comer, with zero knowledge about film. If I have to play the lead I would be even more scared. In a play, I am not always the female lead either. When I was no longer young, I asked myself, 'Ka Man, some roles aren't as important, do you mind?' I answered myself that I absolutely did not mind. The fact was that I was already older, even when I was young I still would play some minor roles. This is the evolution of an actor. As long as the character has drama for me I am fine, if you just ask me to stand still then no thank you."
In the "Best New Actor" competition, who would be her rival? Au Ka Man said that she had no idea. "Friends are already making fun of me, a new comer at this age. I don't mind their ridicule, in this area I am new. Instead I am happy that I got people's attention with my first movie."
Stepping into the film industry for the first time, Au Ka Man did not feel any pressure. She said, "I am someone who doesn't have a lot of pressure. If I have stress I would handle it myself. Instead I was afraid that not being used to it, and frequent bad takes affected other actors and production progress. (How do you reduce stress?) Exercise and religion, I would leave everything for the Lord to make arrangements. I wouldn't look for trouble on my own. I am used to talking to myself to resolve problems because Mother passed away in my childhood."
Au Ka Man in SUK SUK played Ah Pak's wife Ah Ching. She said that the hardest part of the character to grasp was how to handle the matter after finding out her husband had a relationship with another man. She said, "Ah Ching was a very traditional woman, feeling that keeping the family whole is the most important. She would not get a divorce. She felt that her family was very perfect, with a husband, children, grandchildren. When she found out about the other man after her husband came out of the closet, she did not make a big deal because she was worried that it would end in a divorce. That type of suppression had to be very properly grasped and couldn't be excessive. This character to me was a challenge on a certain level, in particular the director asked for the performance to be very detailed. I was used to the stage, the pronunciation had to be very precise. However film had to be lifelike, sometimes words had to be blurred out. When she found out her husband and Yuen Fu Wa's relationship, her eyes were very sharp. Thus I constantly reminded myself, when to hold back and when to let go."
Note: The 39th Hong Kong Film Awards due to the novel coronavirus canceled its actual award presentation. Instead tomorrow (May 6th) it will announce the results live on 3 internet platforms.