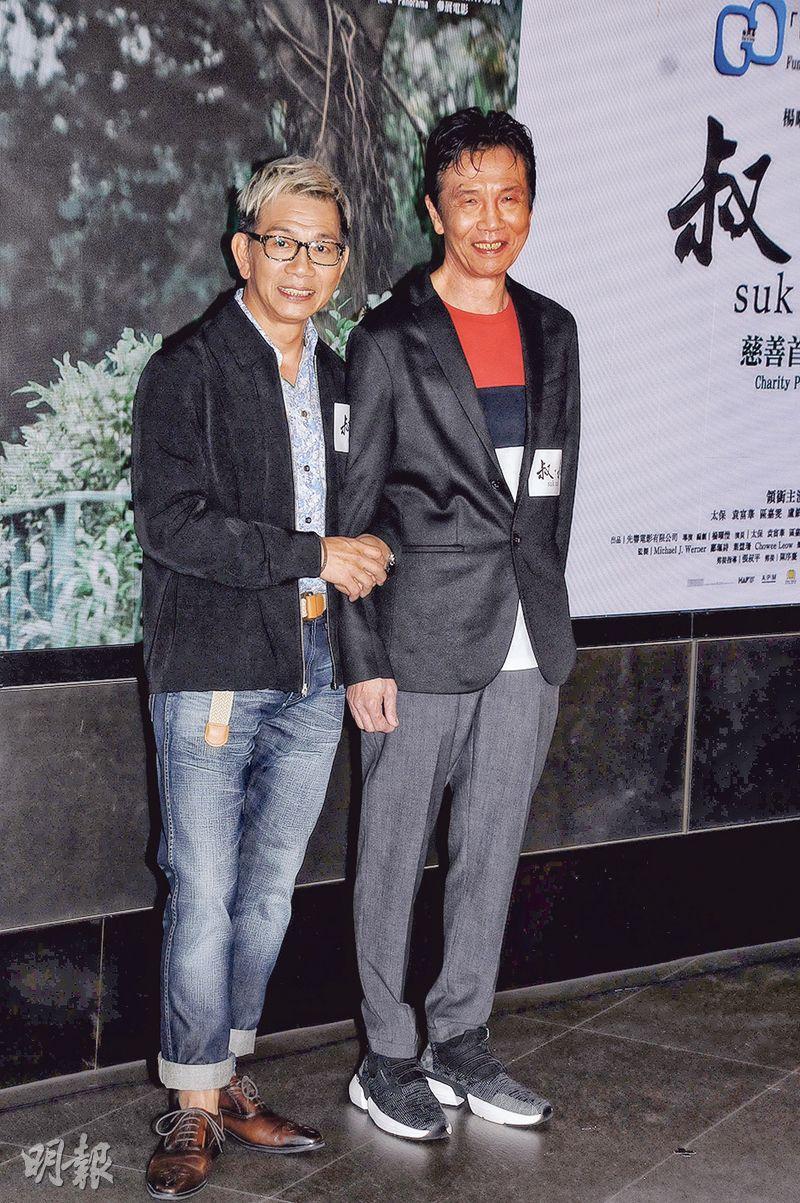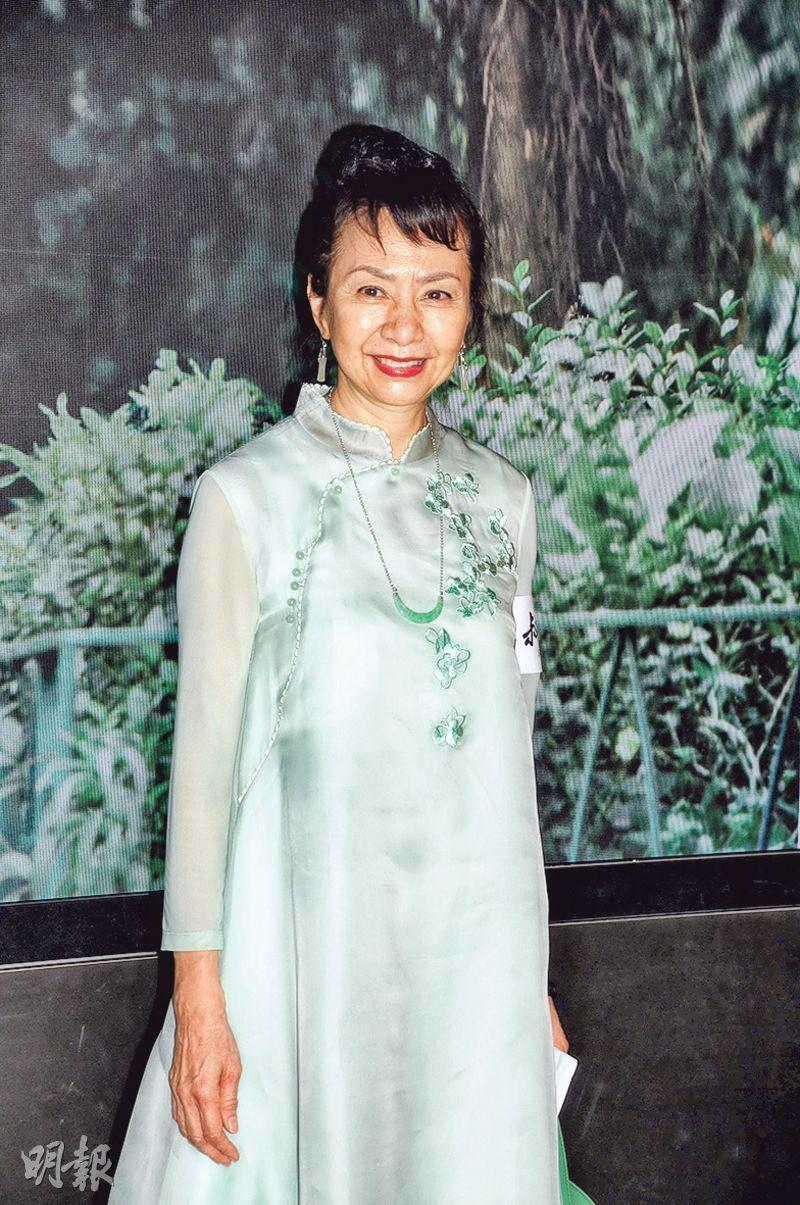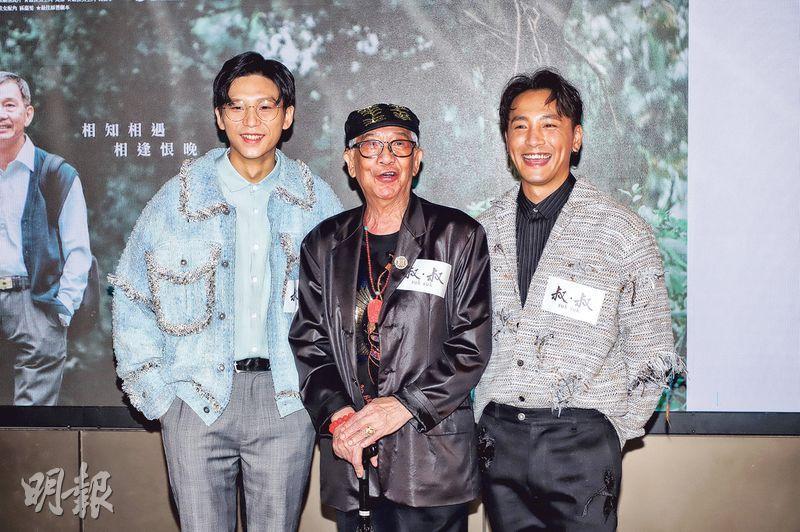 Lo Chun Yip, Kong To and Lam Yiu Sing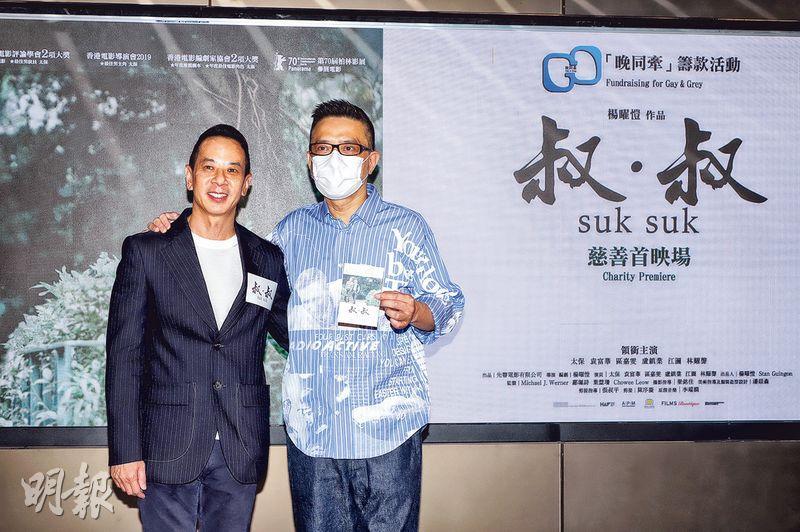 Director Roy Yeung receives support from Anthony Wong Yiu Ming (right)
courtesy of mingpao.com
courtesy of on.cc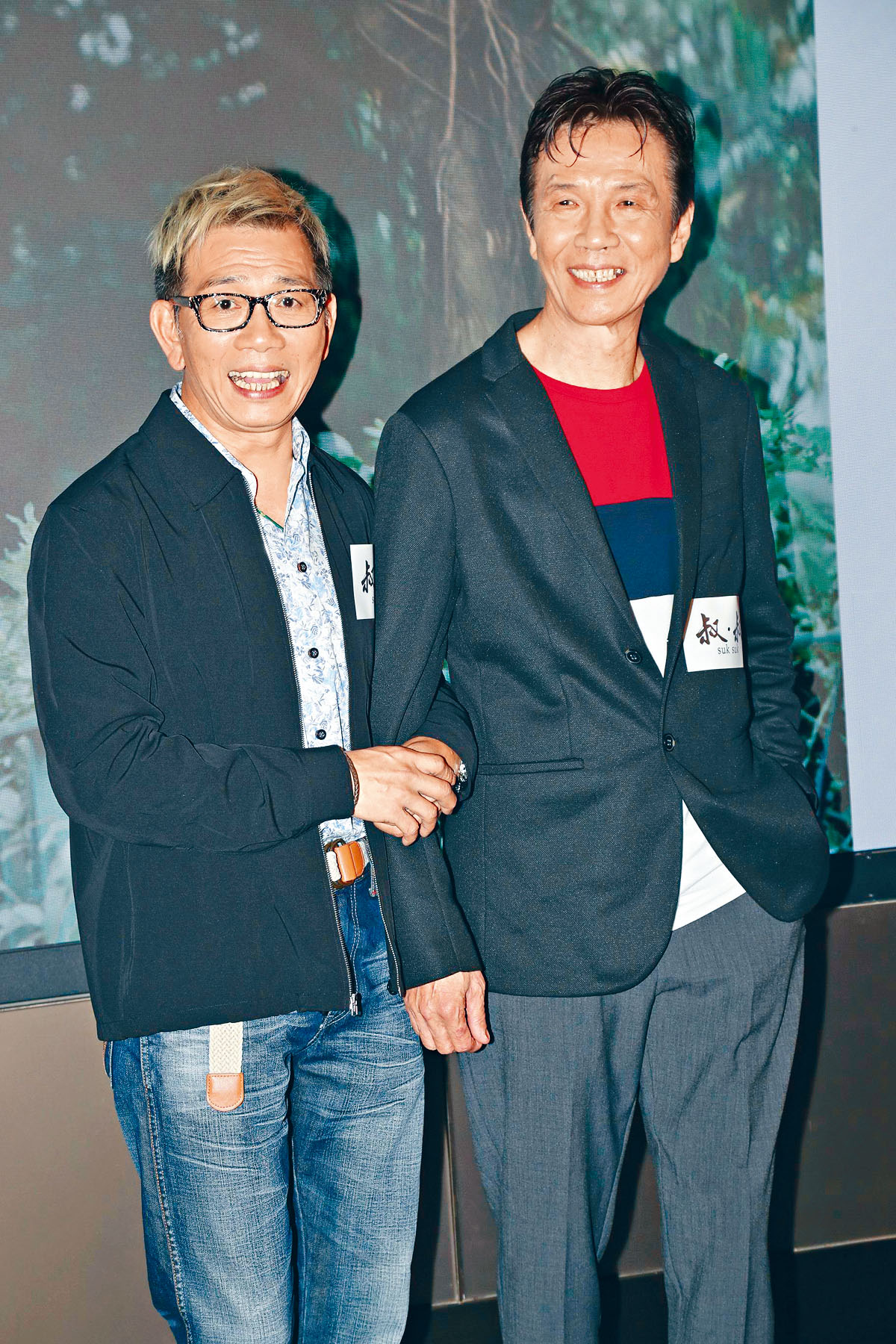 courtesy of singtao.com
Fresh out of the oven Hong Kong Film Award Best Actor Tai Bo, Best Supporting Actress Patra Au Ka Man and Ben Yuen Fu Wa two nights ago attended a charity premiere of their film SUK SUK. Tai Bo revealed that he would work on two new films in Taiwan, stating that he still charged a "market price" and would not ask for a raise. The most important was to have even more opportunities in Hong Kong. He would not mind returning to be "green leaf" (support role)!
Tai Bo two nights ago revealed that the Best Actor award still has not reached his hands yet. It was still being etched. Although due to the pandemic he was unable to accept the award on stage, he admitted that numerous professional recognition for the film were already enough. He had no regret at all. Ben Gor said that many people felt bad for him for the lack of nomination, but he felt that the team was already recognized. He was happy for Tai Bo. "What's the problem with me not being nominated?" They stated that due to the gathering restriction order only a few of them could celebrate. Once the new film would open at the end of the month they would celebrate again.
Tai Bo also said that in a few days he would have to go to Taiwan to make two new films. He only hoped that the quarantine order would be lifted soon. Fortunately the team gladly promised that it would wait for him. Did he get a raise? He said, "No, I am still 'market price'. The most important is having a job. Hong Kong has even more people asking me to make movies. I can go back to be 'green leaf'!" Ben Gor said that they in Gordon Lam Ka Tung's new film HAND ROLLED CIGARETTE (SAU GUEN YIN) played "green leaves". He joked that they had scenes together but they did not need to kiss.
In addition, Ben Gor said about buddy Louisa So Yuk Wa and Poon Chan Leung's marriage registration, "I just found out, she said that we would get married together! (When would it be your turn?) Don't rush me! I would try to make arrangement, when things get quieter I would plan some more. Ultimately she is the best girlfriend. We have plans, either this year or next year, not next year then the year after, haha!"
Au Ka Man said that many friends invited her to dinner to celebrate, she hoped that she would not get fat from them. For now she had no new film offer. "If someone is interested then I would, haha!" She stated that she was surprised to win an award for her first film, but she would not regret the lack of an actual award show because she did not like crowds. She did not know what to say on the stage and she did not want to just laugh along. This low key award was even better.