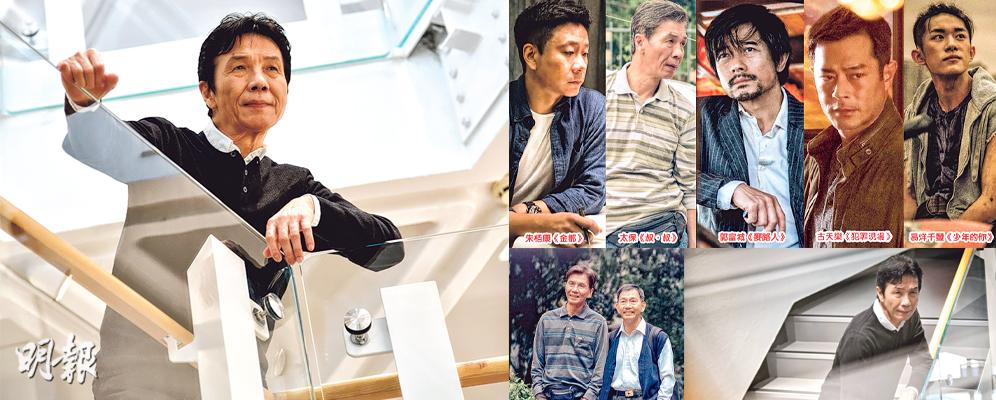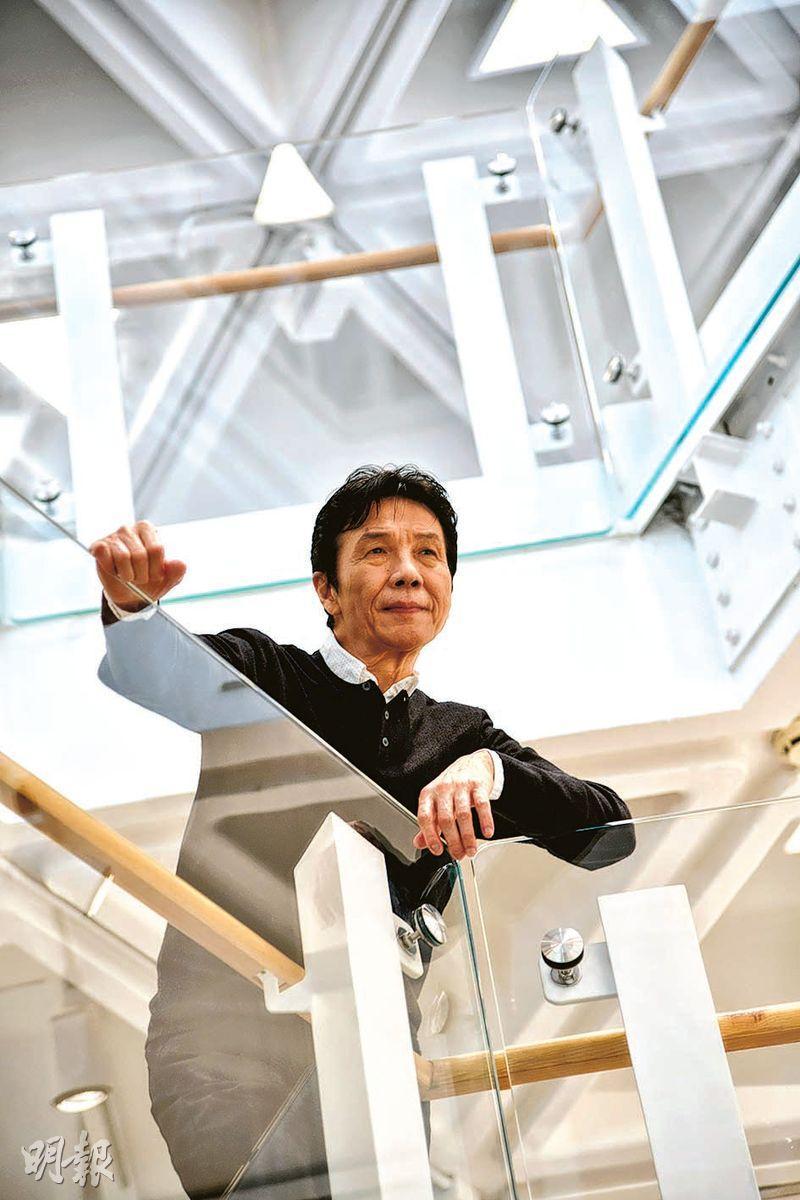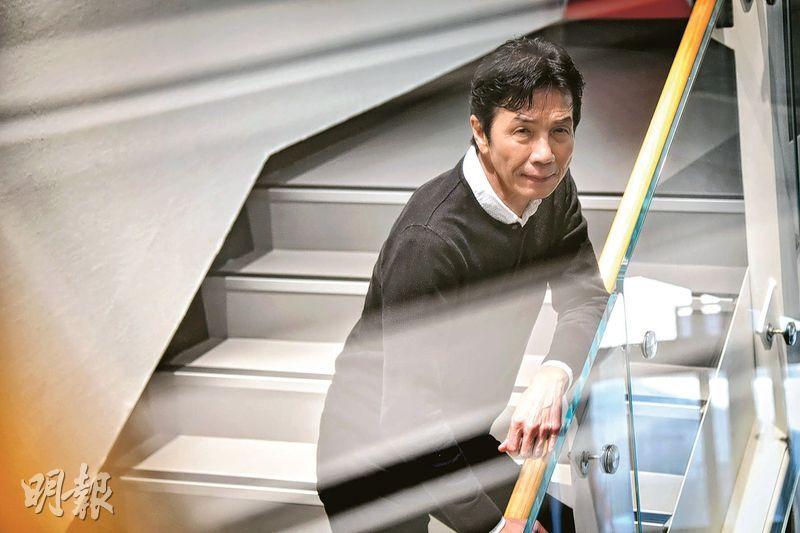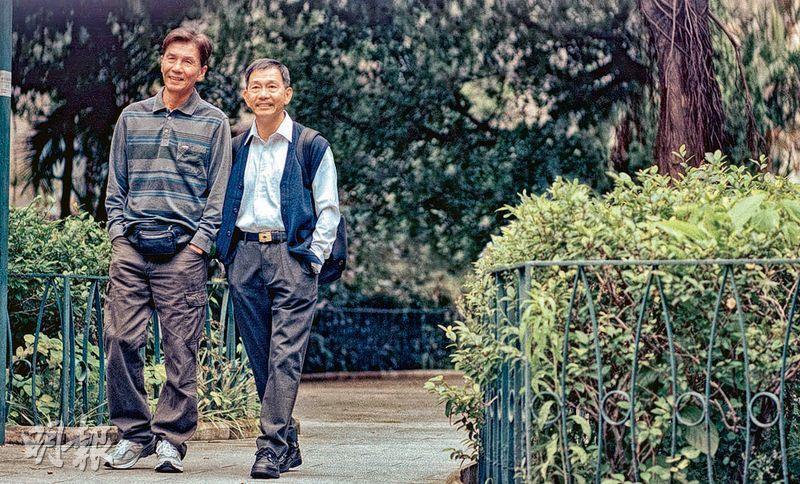 courtesy of mingpao.com
The 69 year old Tai Bo has been in the business for 50 years and made over 250 movies. He always played minor characters around the leads. In the film SUK SUK he played his first lead role as elderly homosexual Ah Pak. He immediately was nominated for the 39th Hong Kong Film Award Best Actor. Tai Bo with the film won Best Actor at the Hong Kong Film Critic Society Award and the Hong Kong Directors' Guild award. Yesterday he won the Hong Kong Screenwriters Guild Best Film Character Award, making him the favorite for the Hong Kong Film Award Best Actor. However Tai Bo did not feel that victory was certain. He already felt very honored just to be nominated. He did not need to mind whether he would win or not, but he hoped Lady Luck would continue to watch over him.
The 39th Hong Kong Film Award will announce it winners online on May 6th (next Wednesday). In the Best Actor race aside from SUK SUK's Tai Bo are I'M LIVIN' IT (MAK LO YUN)'s Aaron Kwok Fu Sing, A WITNESS OUT OF THE BLUE (FAN JUI YIN CHEUNG)'s Louis Koo Tin Lok, BETTER DAYS' Jackson Yee and MY PRINCE EDWARD (GUM DOH)'s Chu Pak Hong. Tai Bo with SUK SUK has already won three awards, with momentum on his side he would likely win the Hong Kong Film Award Best Actor.
Tai Bo said that when he took the role in SUK SUK, he never thought that it would have such an overwhelming response and bring him Best Actor nominations and awards. He said, "At first I worried whether anyone would watch two seniors as gays? Yet at the Busan International Film Festival, Berlin International Film Festival, and many Hong Kong advanced screenings, the audience response has been great. The over an hour long film was very simple, the passion between me and Ah Hoi (Ben Yuen Fu Wa) was only glanced over. However the director made great arrangement, each detail was very intricate so the audience would be able to savor it and drove them to keep watching without feeling bored. My wife and daughter went to Busan with me and were surprised after watching it, saying that my interpretation of this character was drastically different from before. All of my worries before were all but gone."
A lead role and Best Actor awards after 50 years in film, Tai Bo did not feel that it was a late spring. He said, "I have been in this business for too long, I understand that what is better to be lucky than good. Being an actor is my profession, acting is my job. The most important is to have a job, doing my best to play each character well. Even if it isn't considered a lead role, perhaps it still receives the audience's recognition and praise. As long as I feel I am a real actor it's already enough. I have never thought about nominations and awards. An award is an encouragement that everyone gives me, I would gladly accept it; but if I want to win an award with every movie, I would drive myself mad! (If you win the Hong Kong Film Award Best Actor, what do you feel put you over the top?) Maybe the film genre, many films are commercial films but SUK SUK examines homosexual relationship. It is more alternative yet also gets recognition."
Speaking of his competition for Hong Kong Film Award Best Actor, Tai Bo said, "It's very hard to say, the nominated actors all are very diligent and can stand on their own. I have worked with (Aaron) Kwok Fu Sing, his acting is great; (Louis) Koo Tin Lok I haven't worked with, but I have seen many of his films. He is a very excellent actor. Thus I don't feel I would win for sure, I also wish Lady Luck would continue to watch over me. However in the end I would be happy for whomever wins."
Due to the novel coronavirus, this year's Hong Kong Film Award canceled its actual award show. Tai Bo said that it would be a little regrettable that he would not be able to walk the red carpet, personally accept the award on stage and give his speech. However he could do nothing about the pandemic. "It doesn't matter, in my decades long life as an actor, winning an award is fine, already great. I don't need to think too much about it. This film has already brought me two Best Actor awards and Best Film Character award. It's very rare, I have no regret already." Tai Bo has played countless character. In the future aside from rapists he would want to try any character. He said, "I won't play rapists because it will be meaningless. Big time robbers I will still be able to play, but they will have to have potential. The size of the role won't matter, if one or two scenes will be effective then they will be OK. I am an actor, I don't have to be the lead actor. If I only takes lead roles I believe no one would approach me!"