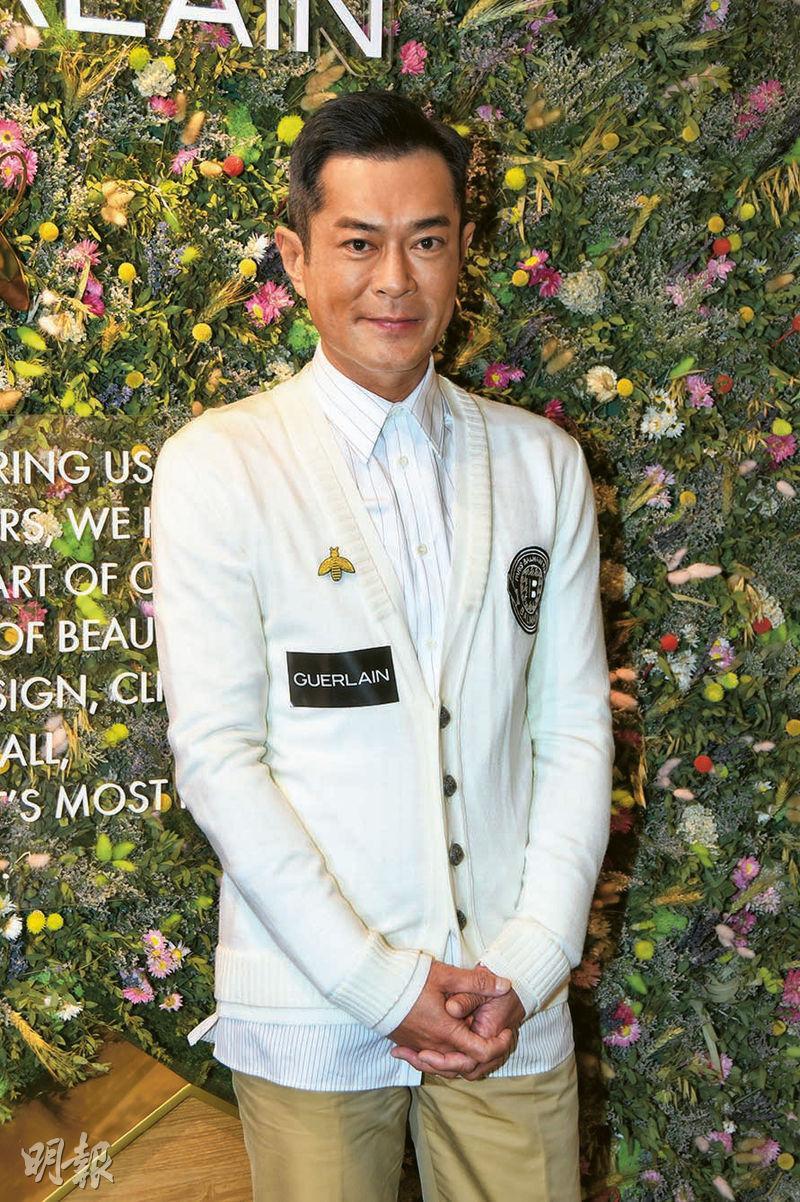 courtesy of mingpao.com
courtesy of on.cc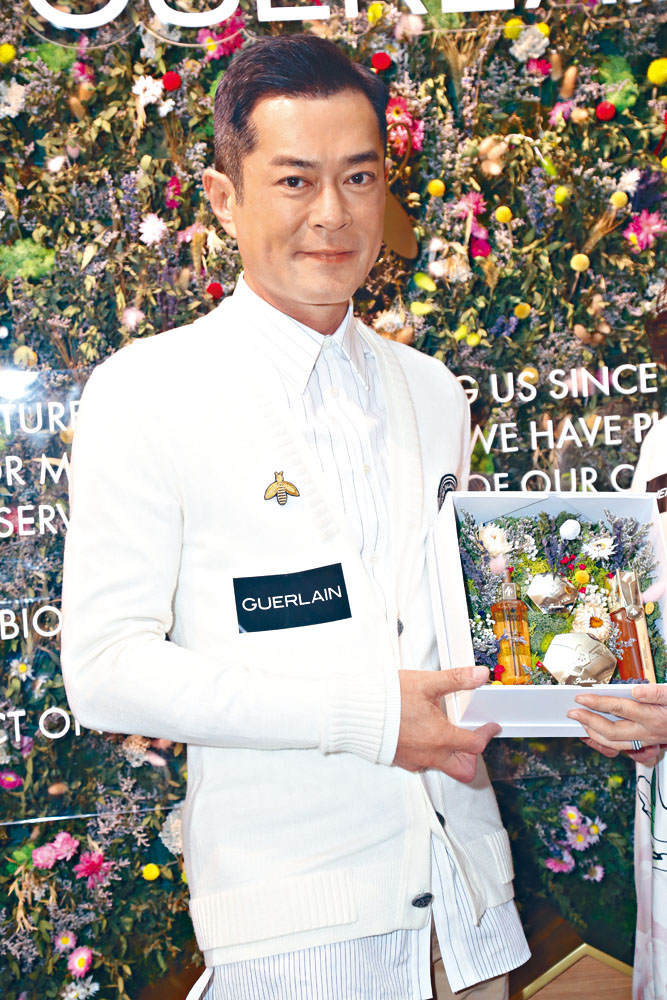 courtesy of singtao.com
Louis Koo Tin Lok last night attended a skin care product event and revealed that aside from being the good day of "I love you", May 20th was also the world honey bee day. He suggested for everyone to be more concerned with the Earth due to the recent pandemic and learn to care about those around them. As for Goo Jai's One Cool Film will work with Emperor to make ten Hong Kong movies to rescue the market, Goo Jai said that they were under preparation. However he did not want any production to be halted due to any pandemic changes, which would lead to losses. Thus he would wait until the pandemic truly has settled before starting production.
Goo Jai said that during the pandemic, he actually rarely went out. Mostly he would just go to the company or stay at home. Was he busy with planning a fund raising film like THE BANQUET with Eric Tsang Chi Wai to fight the pandemic with film colleagues? Goo Jai said, "When the time is right an announcement will be made."
As for his One Cool Film collaborating with Emperor to make ten Hong Kong films to save the market, Goo Jai said that they were under preparation. The production start however would depend on many different factors and on how the pandemic will develop in the future. For example the "gathering restriction order" would still affect location shoots. He did not want to suddenly halt production due to any pandemic changes during the shoot, which would also lead to losses. Thus he would wait until the pandemic truly has subsided before starting production. Goo Jai said, "I really want to through this opportunity to help the basic level workers and explore new subjects to find new directions." Did he already have subjects that he wanted to make? He said that he has thought of some subjects, of course with even better ones he would make new selections. The stories would be changing nonstop as he would try to show everyone the best production. Speaking of production start dates, he stressed that the companies would make the decision. As for whether he would perform, he also left the decision to the companies. Was he not the boss? He said, "Who says?"
The movie to raise fund for the industry pandemic relief has been rumored to be released in August. Then they probably would have to hurry the production? Goo Jai said that he would have to ask. As for confirmation that Simon Yam Tat Wa and Julian Cheung Chi Lam have volunteered to perform? He also said that he would have to ask. When the time will be right announcements will be made. He only said that what everyone has heard is not the real version.
Did he have a lot of problems to resolve right now because he was both the Performing Artist Guild president and a film company boss? Goo Jai answered, "It's true for the president, in the end a lot of problem would have to be resolved. During this period I would return to the company whenever there would be work. The rest of the time I would tell my colleagues to work from home. Even when I returned to the company, I would just walk around or listen to everyone's suggestions." Has the pandemic affected him personally? Goo Jai said, "The pandemic could be both good and bad, the good was to be able to have a little time off, the bad were numerous. Because this isn't a personal problem, it has effects on the entire world, the community and the industry. It isn't just one sided."
Has any basic level filmmakers asked you for help? He admitted that he has heard many cases and already have handled them. Did he provide financial assistance? He pointed out that because the Performing Artist Guild and the other 15 film industry affiliated organizations would individually collect everyone's situation under the pandemic, the follow up would be affected. Thus they have already been handled and later announcements would be made to everyone. Would it issue several thousand in assistance for emergency compensation as CASH has done for its members? Goo Jai said, "Later an announcement will be made all at once, but this won't be an one time problem, it will be assistance for a period of time. Thus it will need to be planned properly."
While at home during the pandemic, Goo Jai has had more time to rest. He said that he has been watching movies and series, even several Korean dramas like THE WORLD OF THE MARRIED and CRASH LANDING ON YOU.