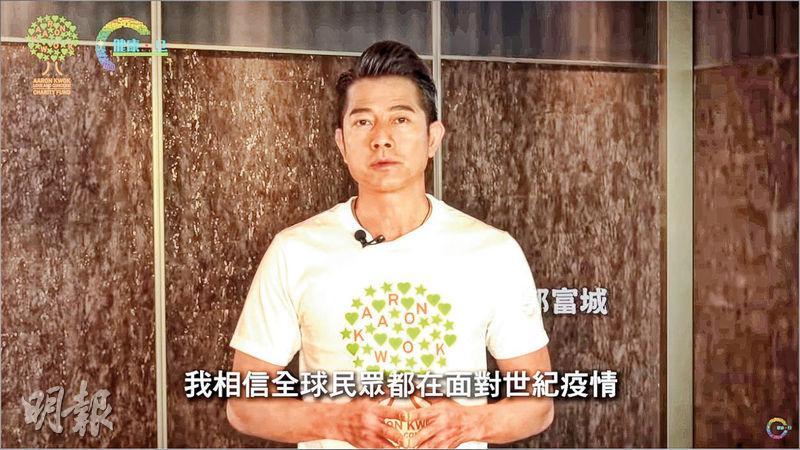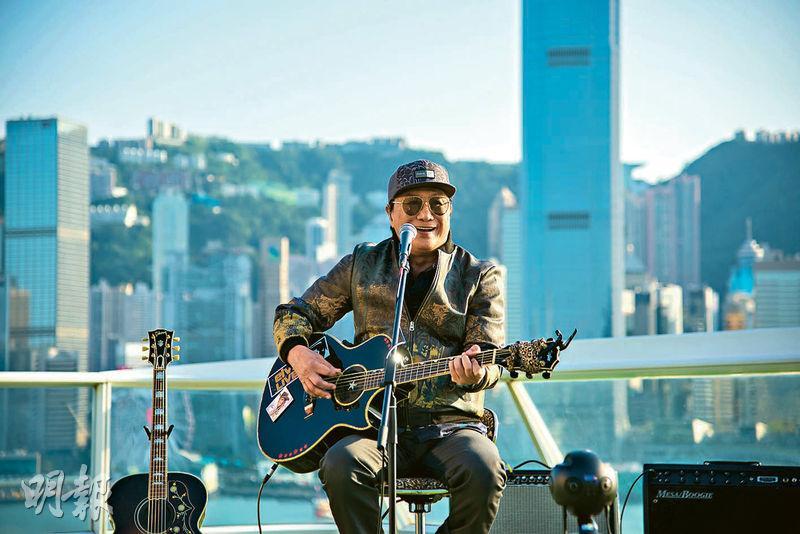 Sam Hui says that he will stay home and enjoy Aaron Kwok's online concert
courtesy of mingpao.com
With an unbreakable connection to "dance", Aaron Kwok Fu Sing saw his colleague under the impact of the novel coronavirus suffered severe income impact and decided to lend a helping hand with a global online live broadcast of a concert tomorrow (May 9th). the event will raise fund for professional dancers and behind the scene film basic level workers. Sing Sing shot a video to not only give a preview of his performance but also to cheer on everyone around the world and to cheer on Hong Kong. He will bring together music and dance to release positive energy to everyone.
"Song God" Sam Hui Koon Kit earlier successfully held an online concert to cheer on Hong Kong and support a group of colleagues who have battled shoulder to shoulder with him for years. On the other hand he wanted to lead by example. Indeed Sing Sing was inspired by Sam and took the "baton" to organize a charity show. "Song God" Sam and "Heavenly King" Sing Sing both wanted to do something to ease the troubles of colleagues and cheer them on. Thus, Sam showed unlimited support to Sing Sing's online concert and even spoke in support of him. He would definitely stay home to enjoy the show and wish a show success in advance! Sam said, "Last month after my online concert, I am very happy that Sing Sing took the baton to cheer on Hong Kong and to ease the hardship for dancers and the film industry basic level during the pandemic. This Saturday I definitely will stay home to enjoy Sing Sing's exciting performance. here I wish Sing Sing's online concert success!"
Sing Sing even shot a video to cheer everyone on and "countdown" to this concert. He said, "In the past few months, I believe that the masses around the globe are all facing the pandemic of the century. This pandemic has led to many problems, including high unemployment, shop closing, market depression. When I see this situation, I too am very sad inside. The government provided assistance has not yet be able to benefit the entertainment world I am currently in. Many friends in show business has not yet benefit, including dancers and behind the scene film workers who have battled shoulder to shoulder with me for years. Many are unemployed. So I hope to be able to do a little something and use my personal charity fund to organize an online charity concert to raise fund for their fight against the pandemic and give them a little room to breathe. I also hope that at the concert I can release some of my music's positive energy. I hope the pandemic will pass soon and everyone can return to their normal lives. This charity concert will be broadcast lived on May 9th at 5PM. Then I will perform for a hour with my dance team to cheer on humankind in the entire world and to cheer on Hong Kong."
This concert was organized by Aaron Kwok Love and Concern International Charity Fund and Health Tan. No expense will be taken from the donation, which through the "Aaron Kwok Love and Concern International Charity Fund" will be distributed to qualified professional dancers and film industry basic level workers.